: Red Bull Netherlands
: Red Bull 
| | |
| --- | --- |
| Awarehouse Amsterdam | 2100 m2 |
| Commercial | 2020 |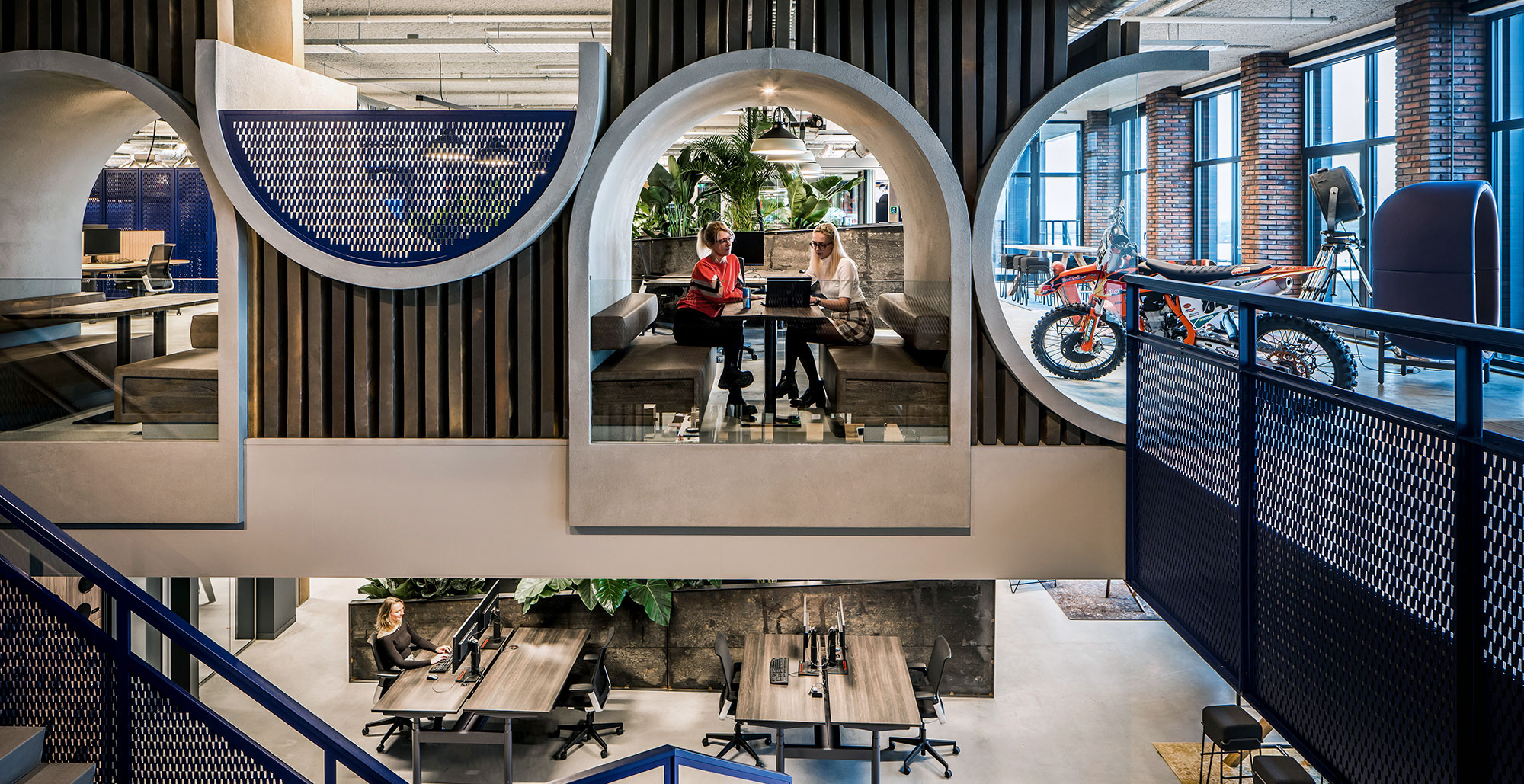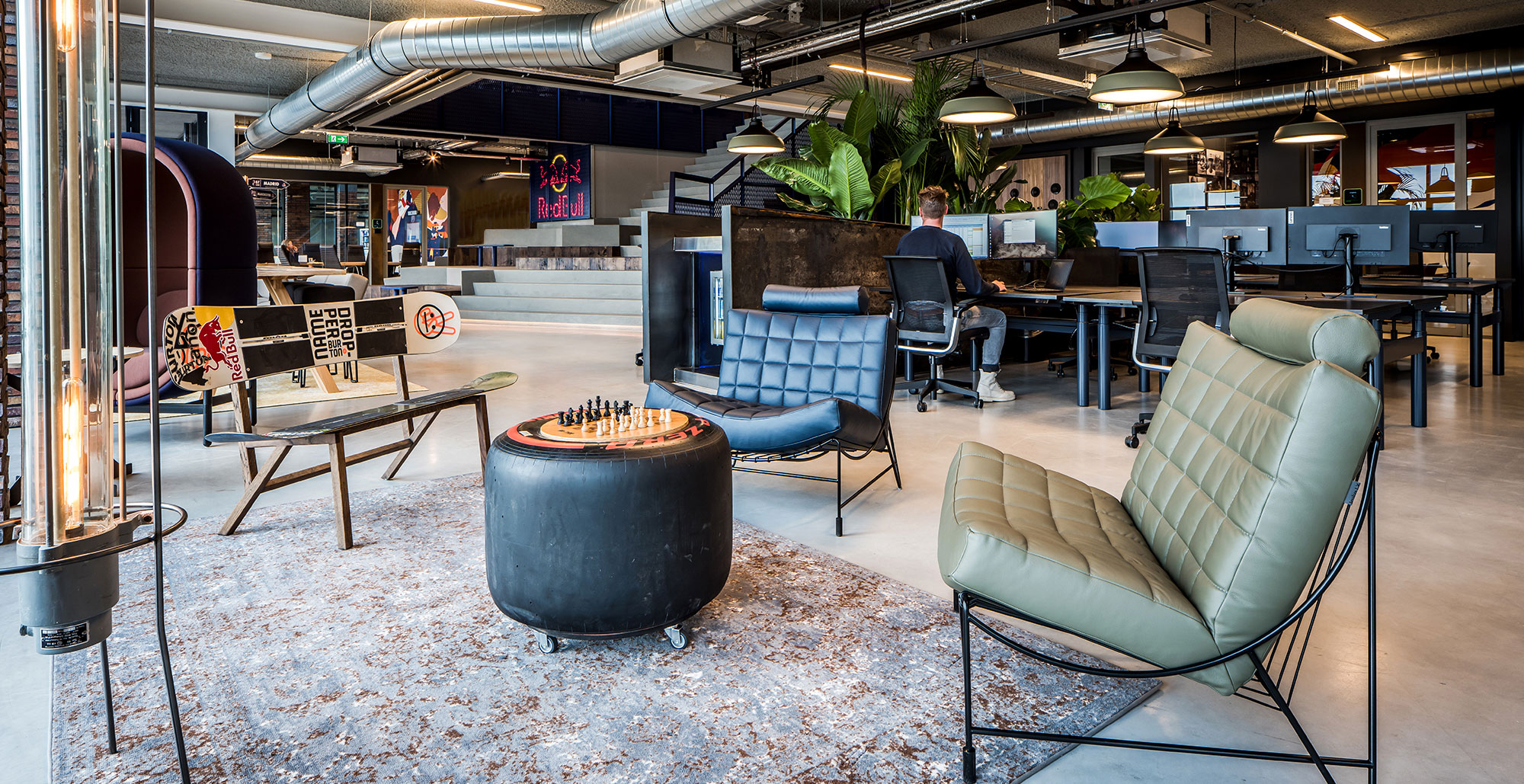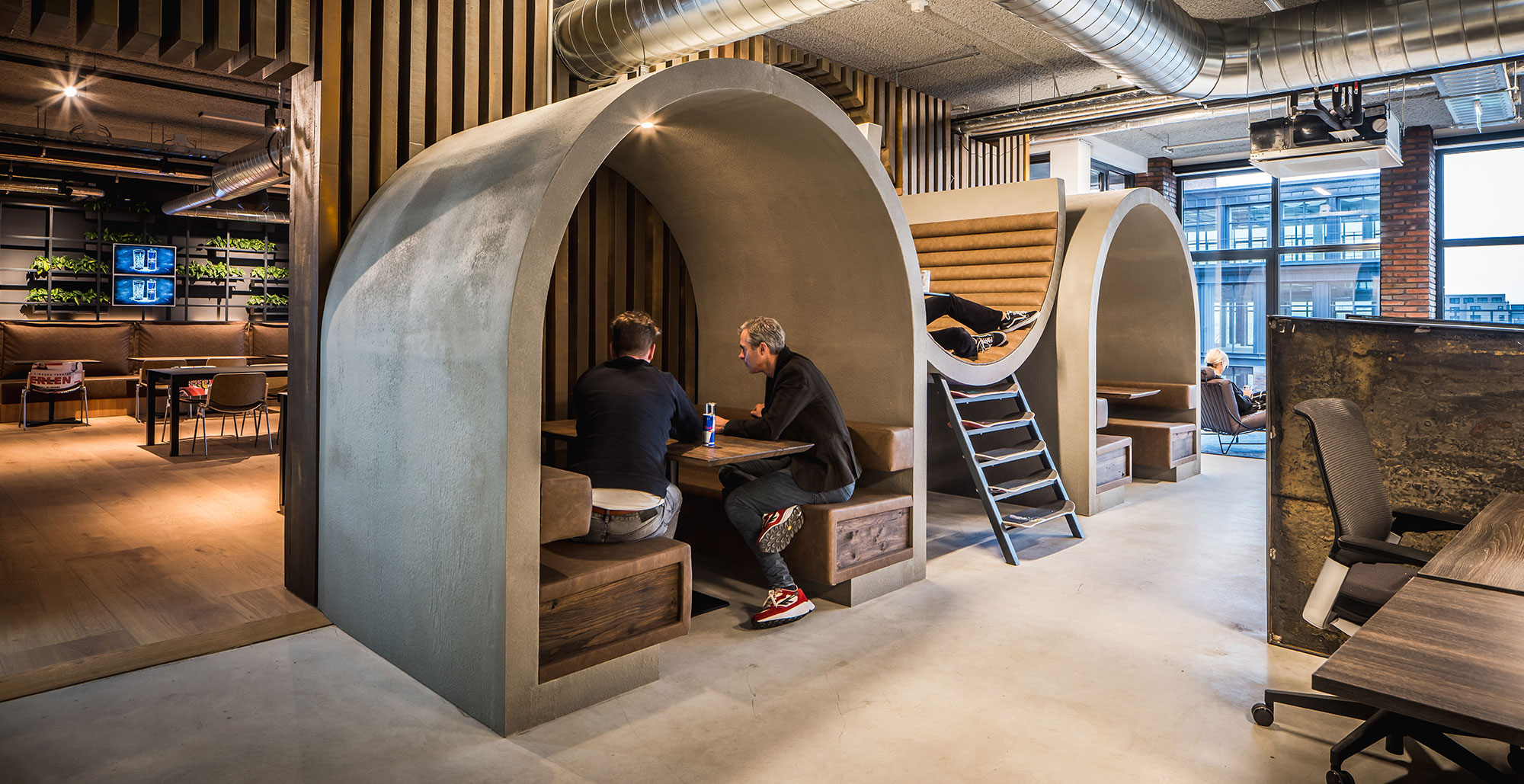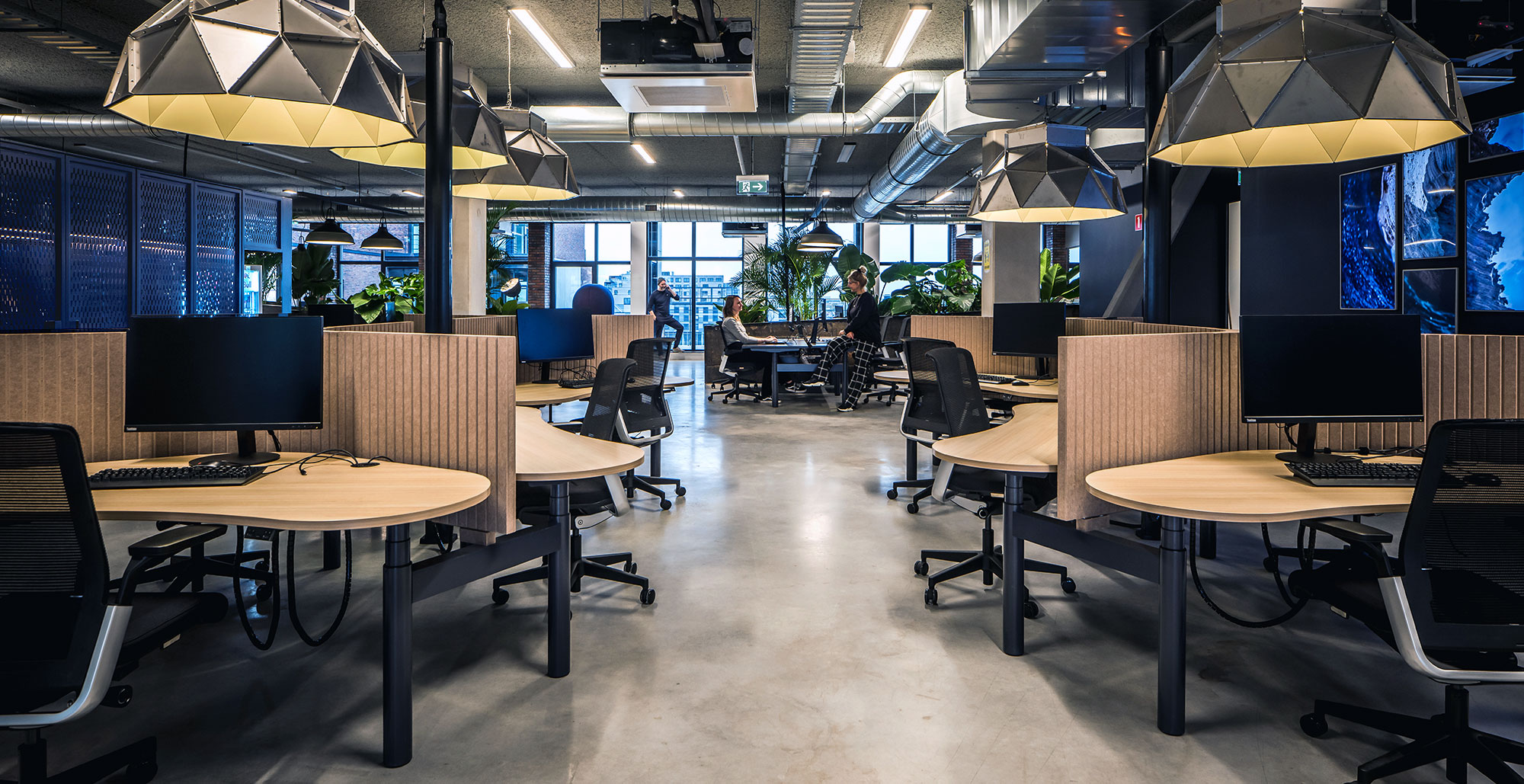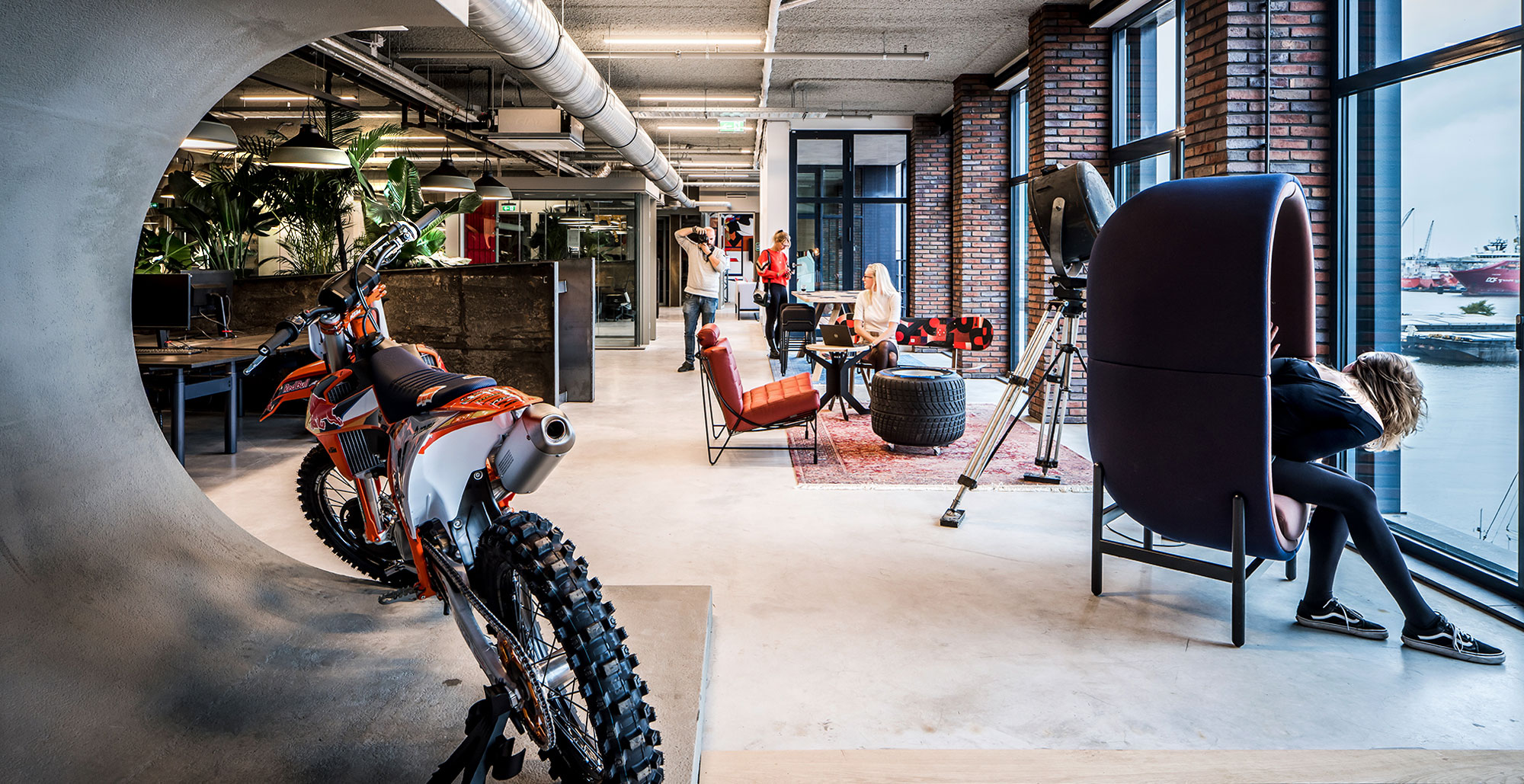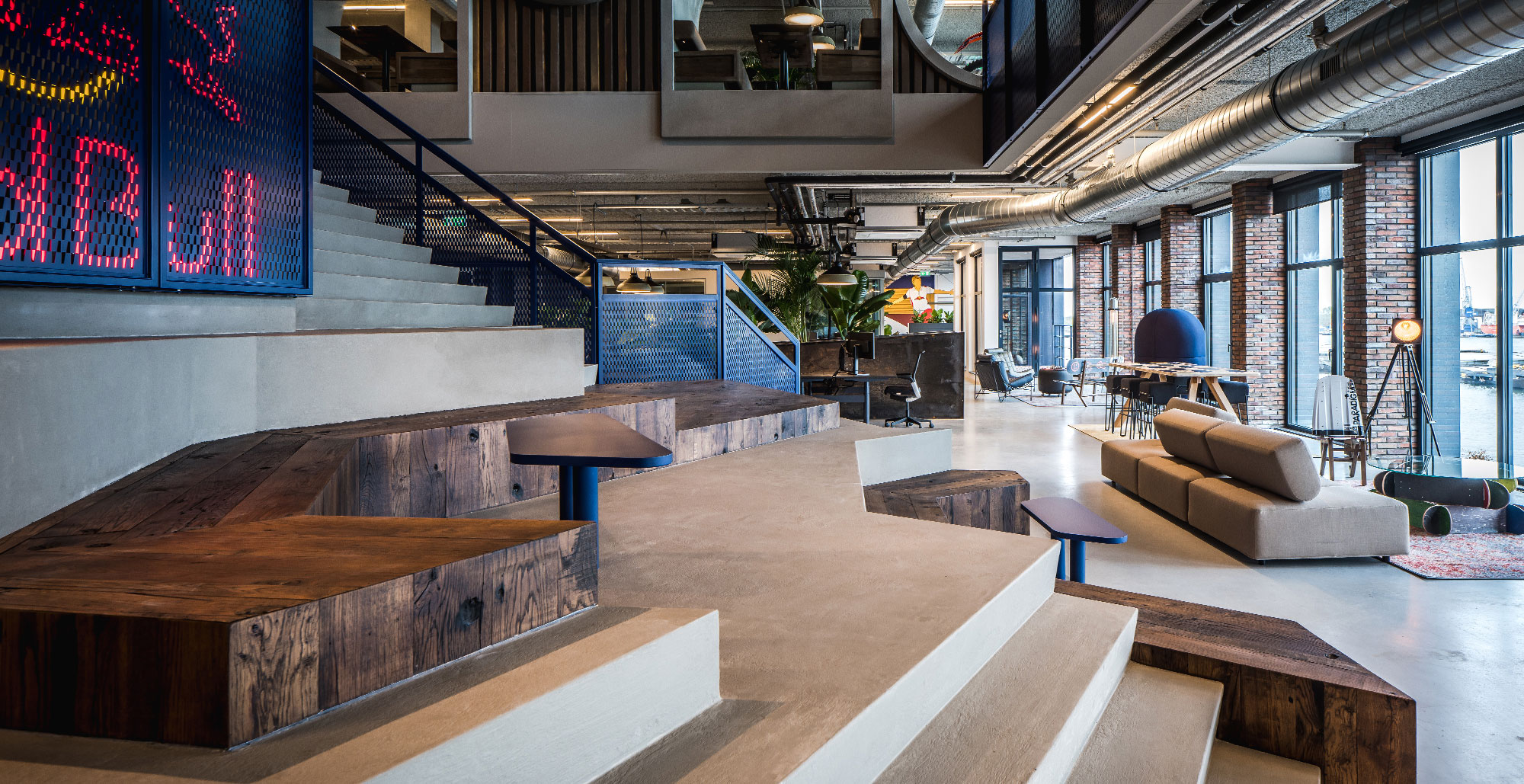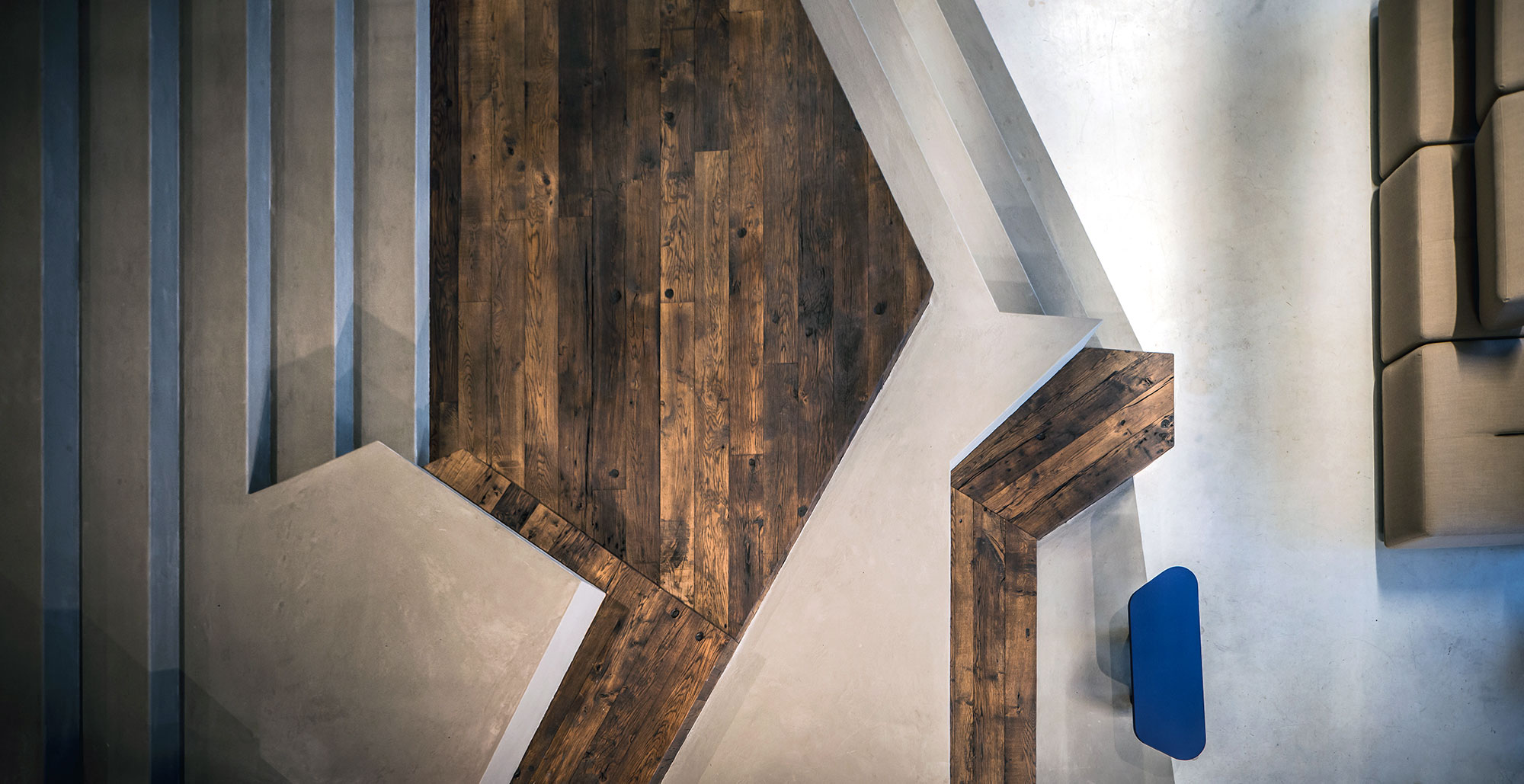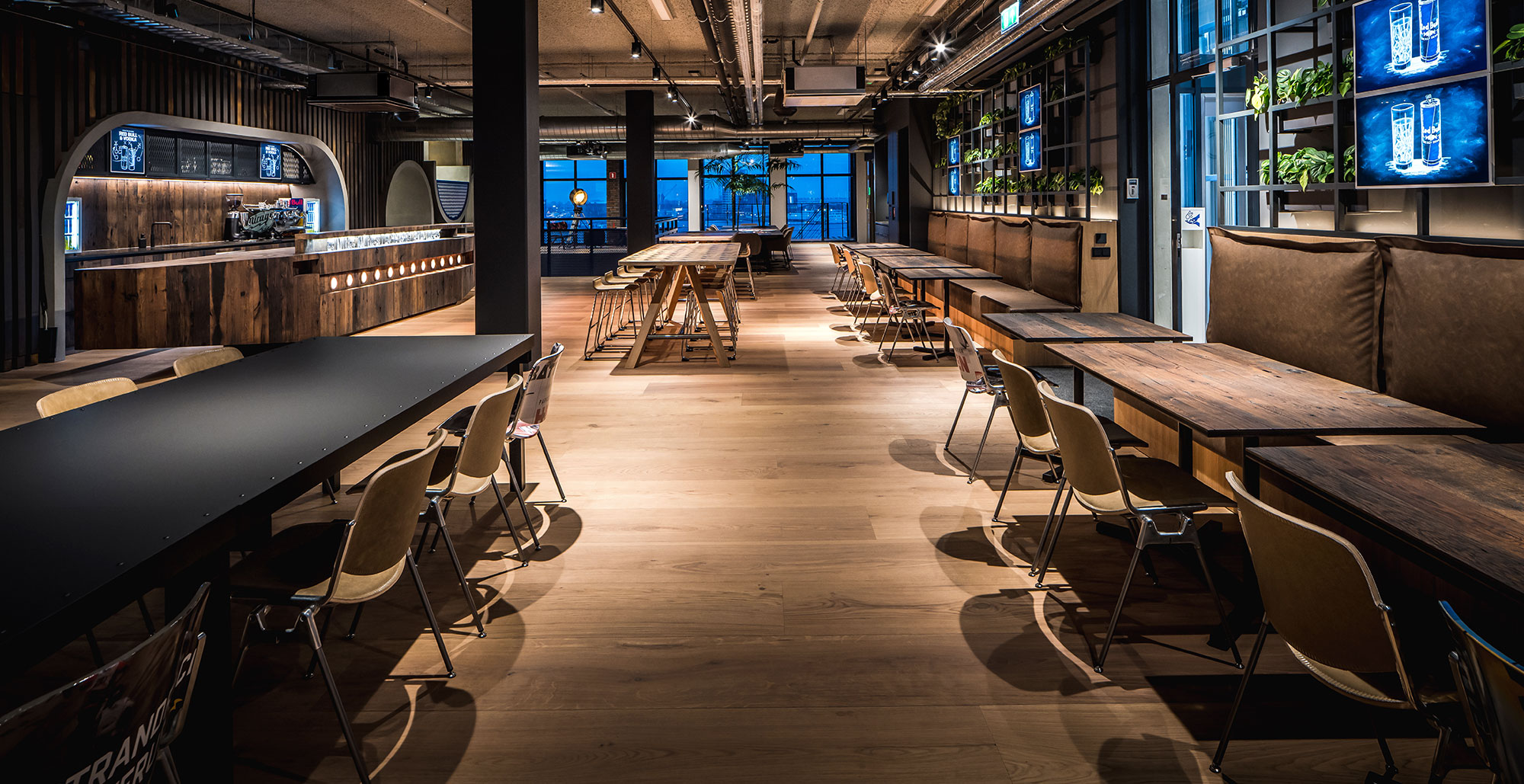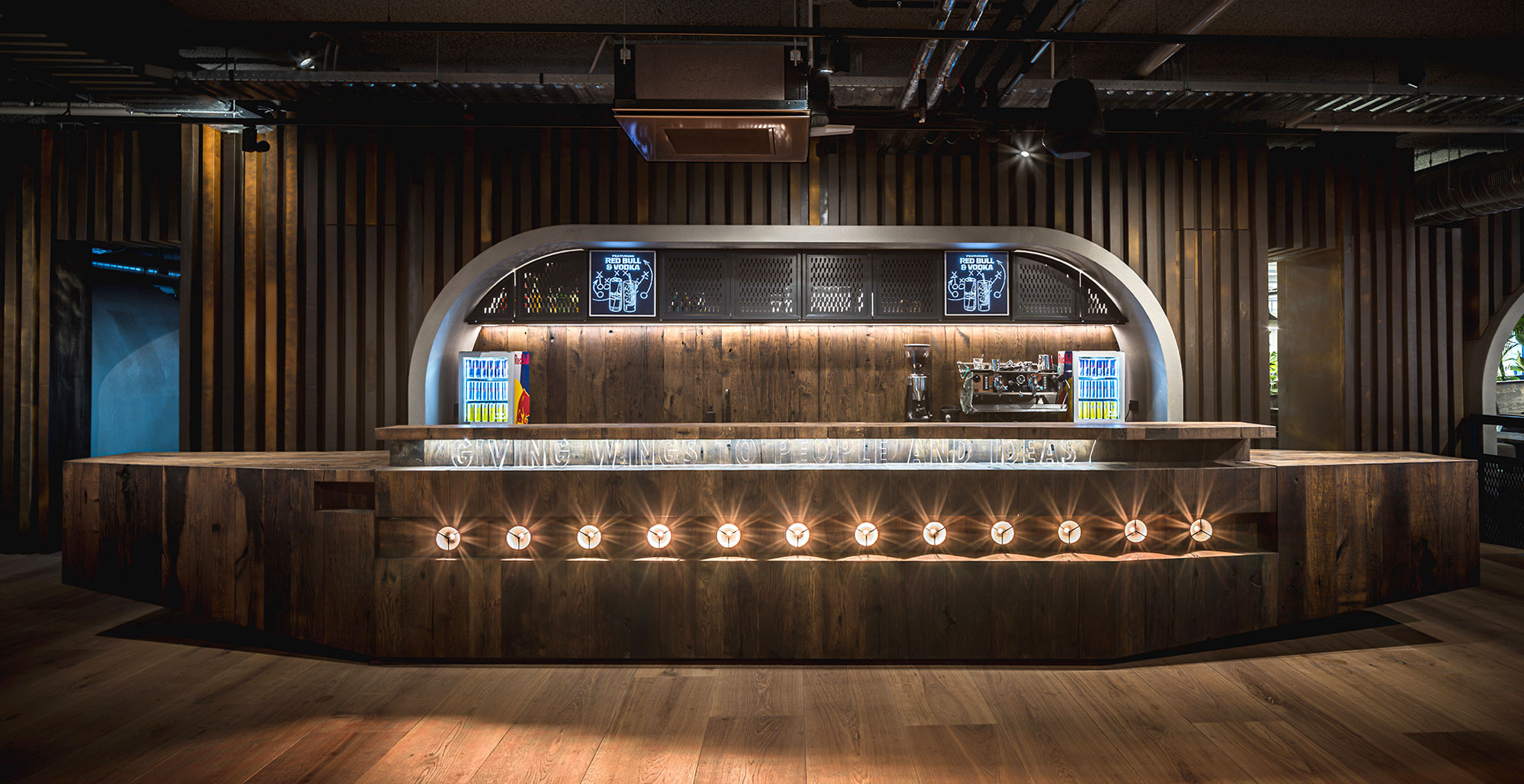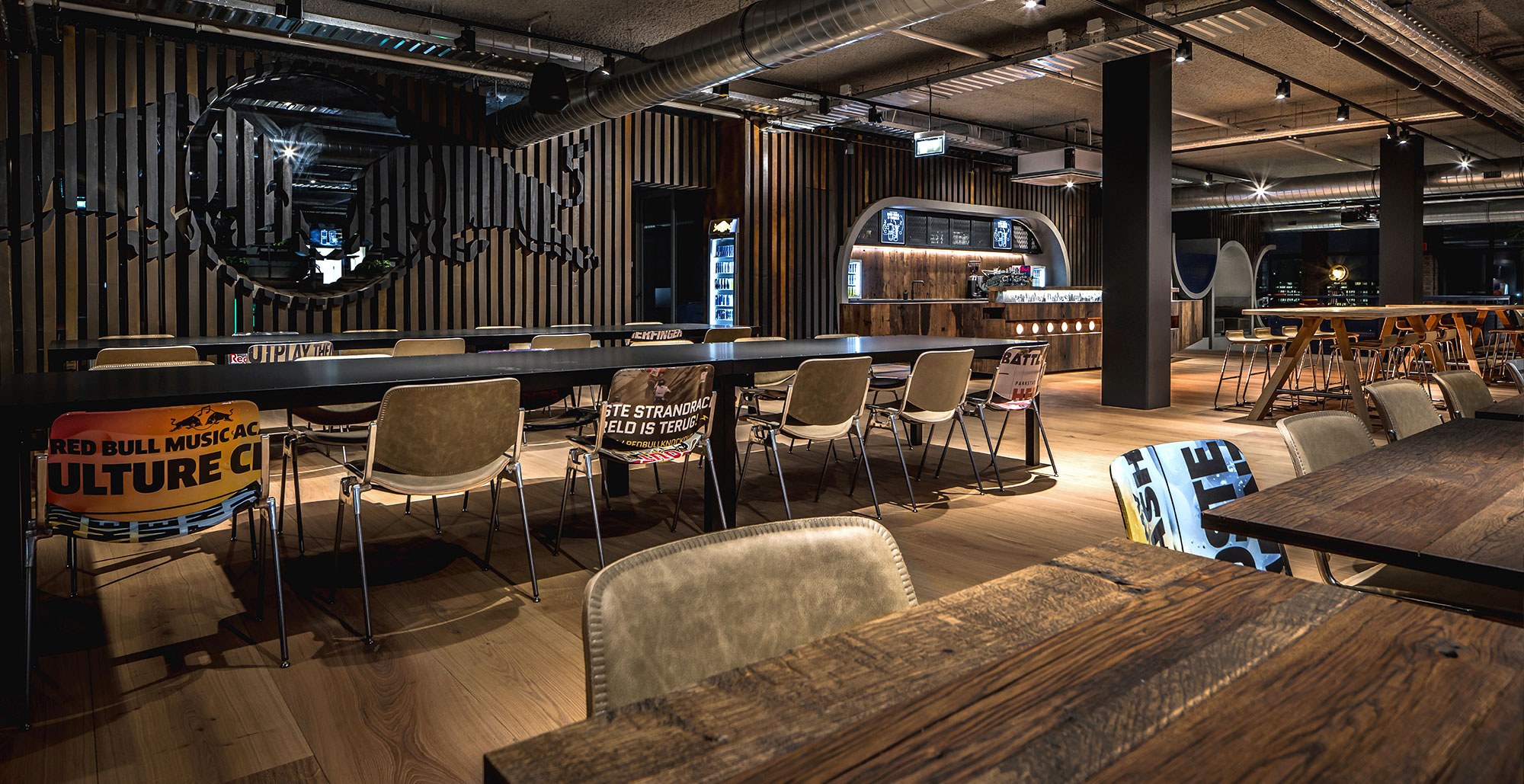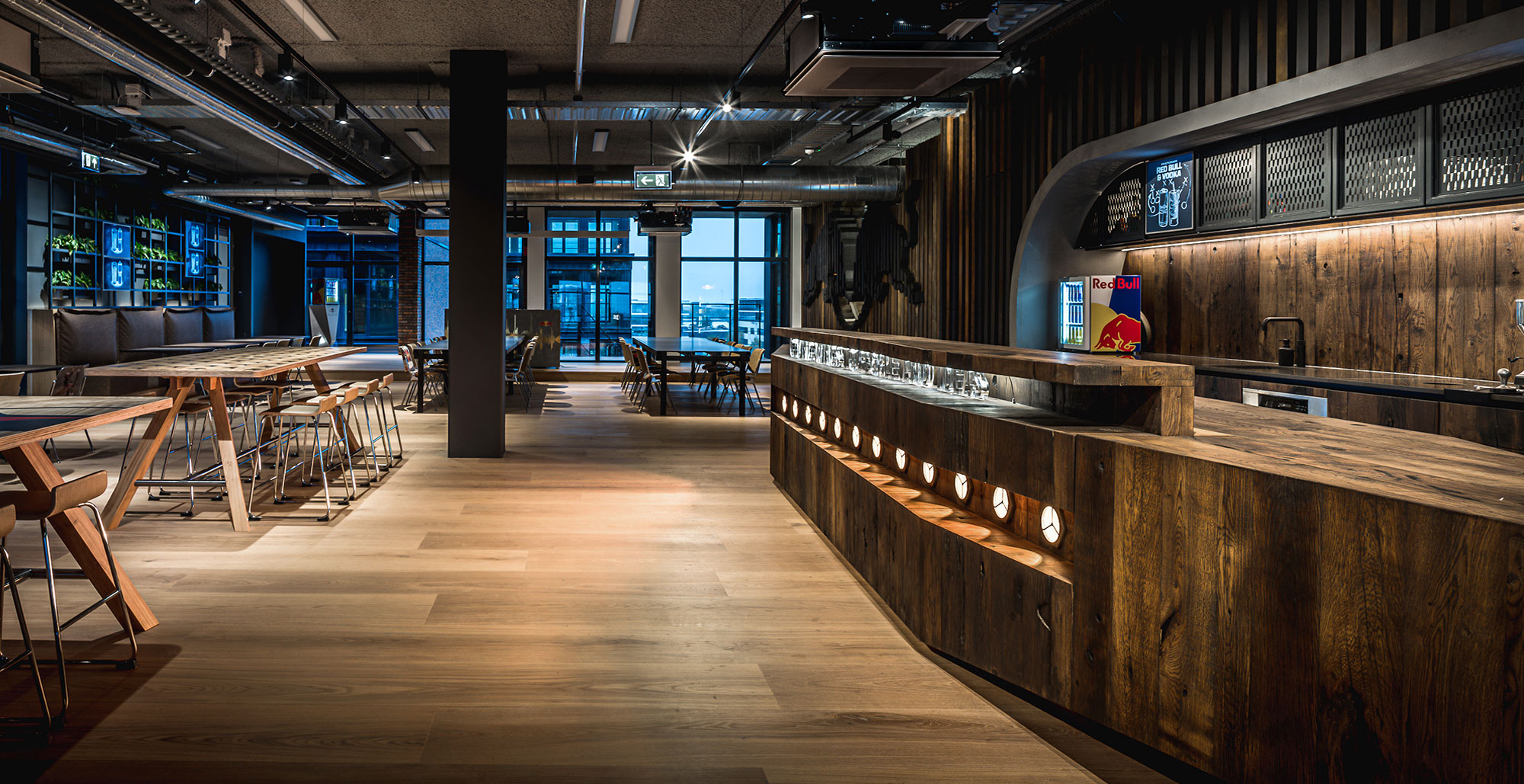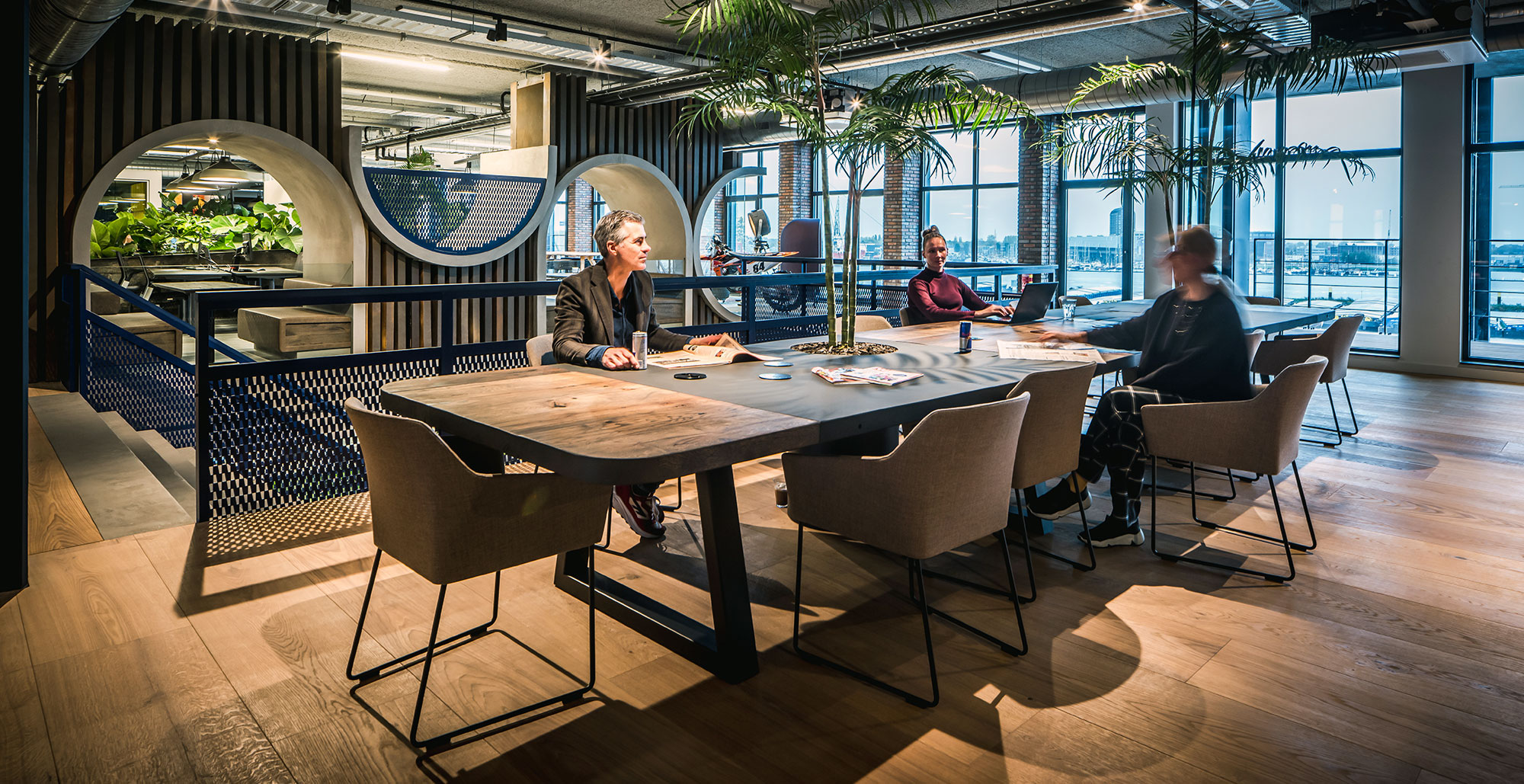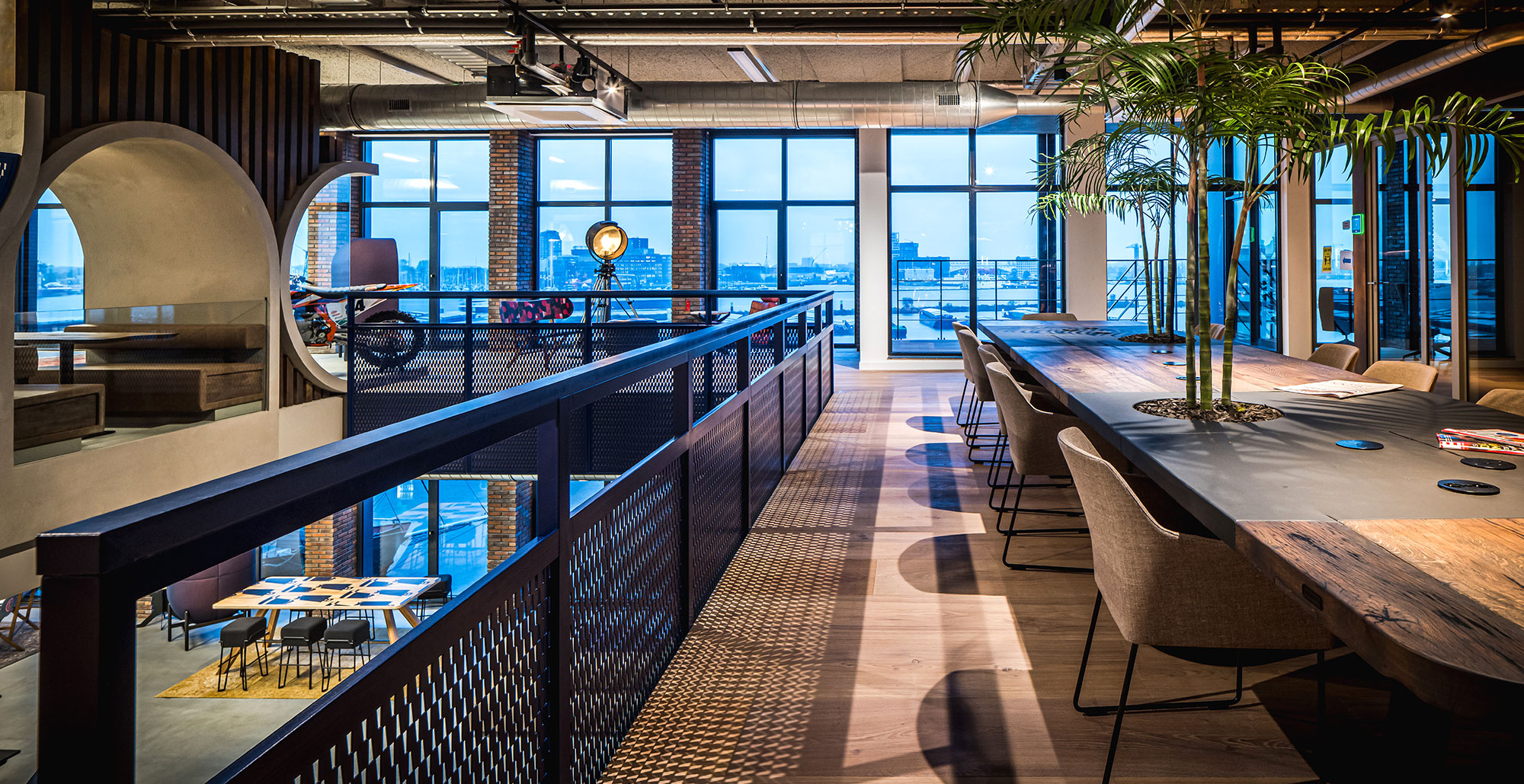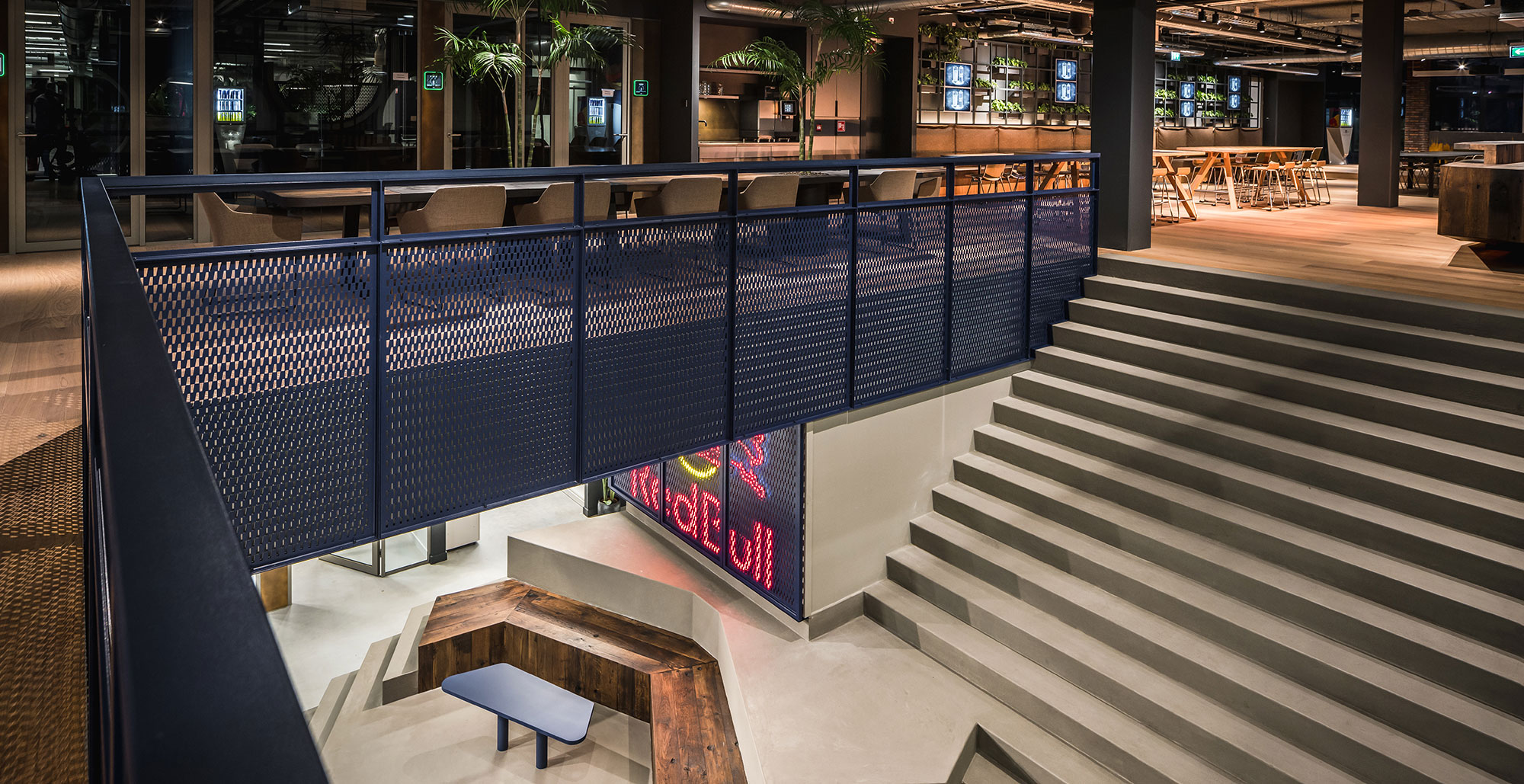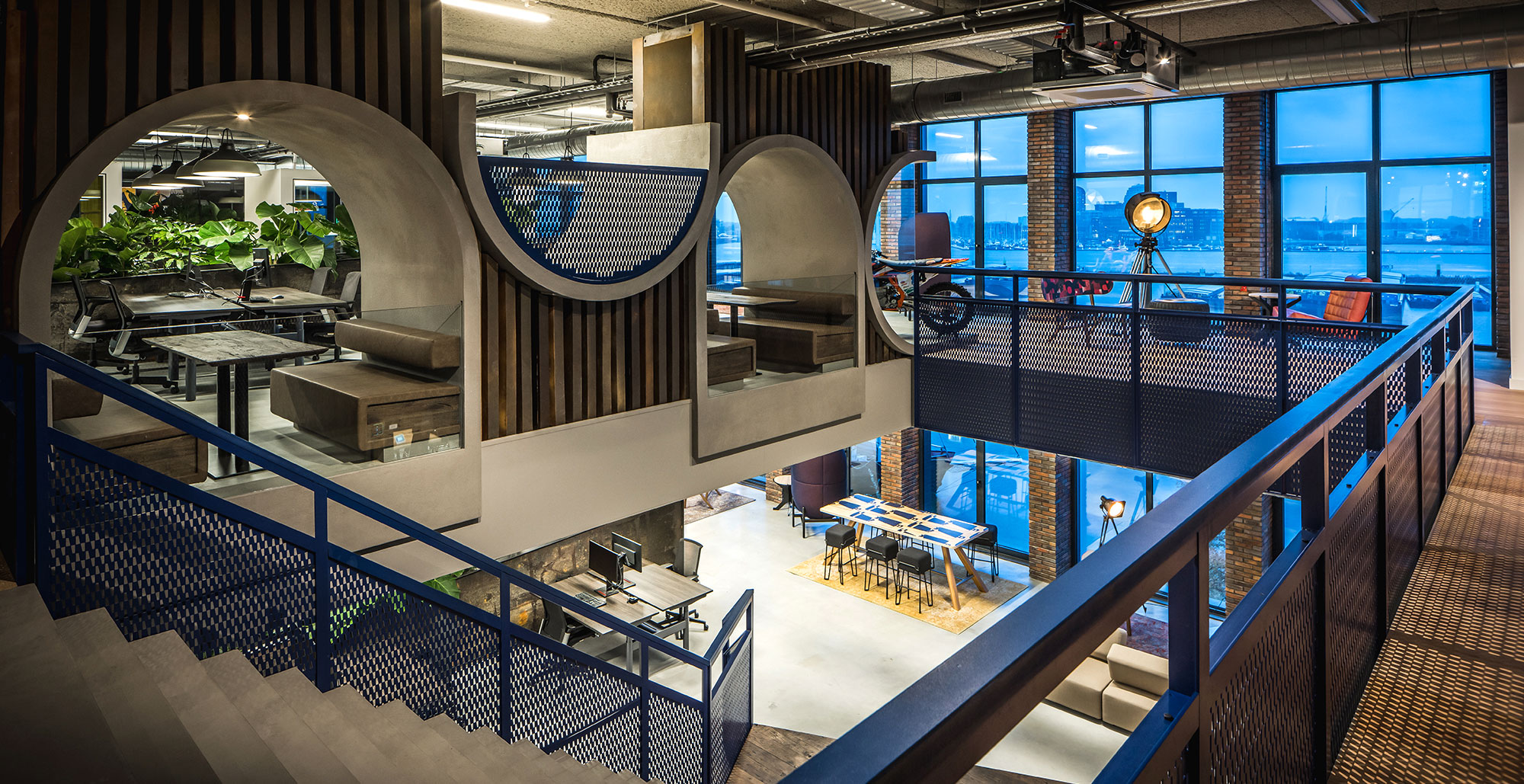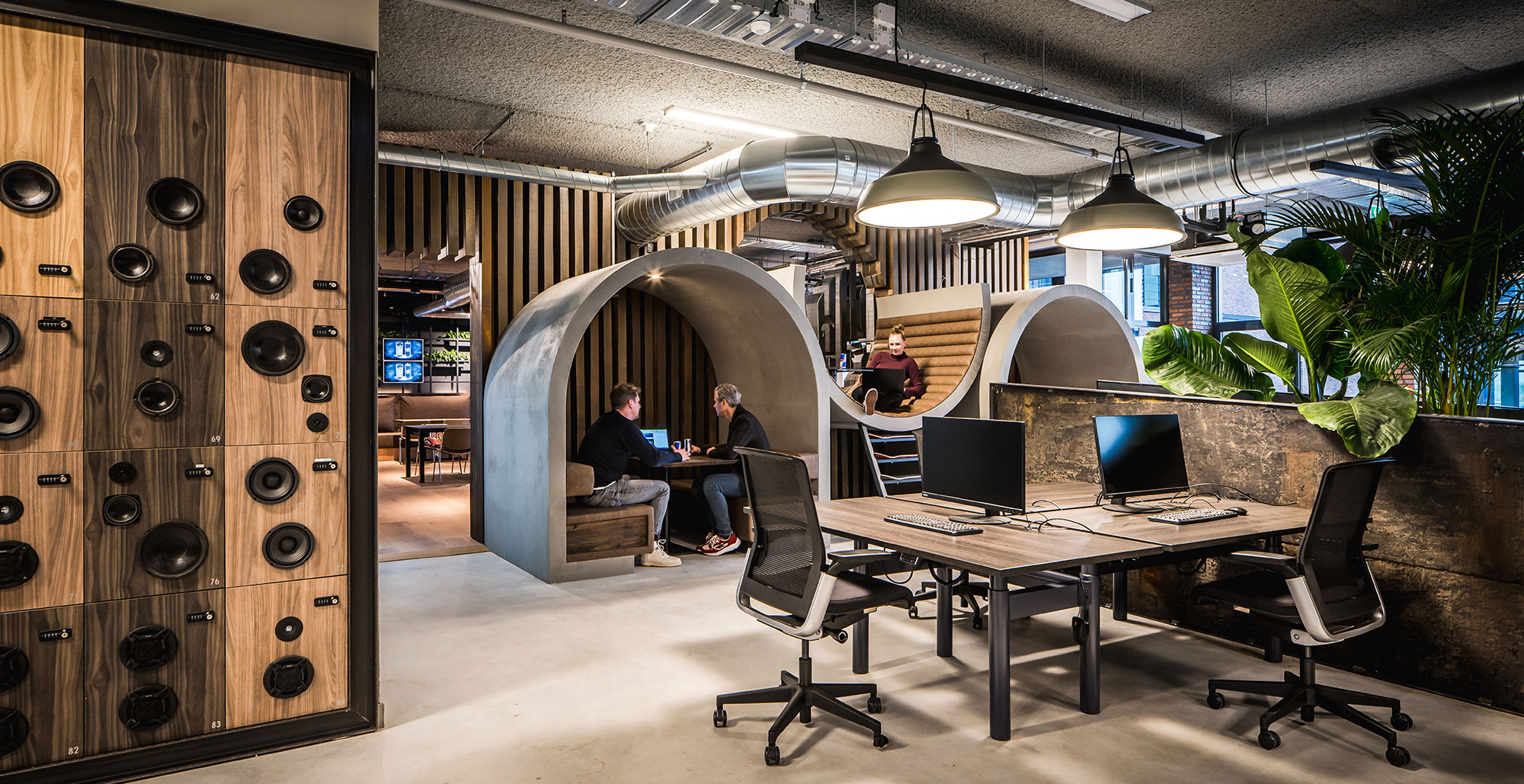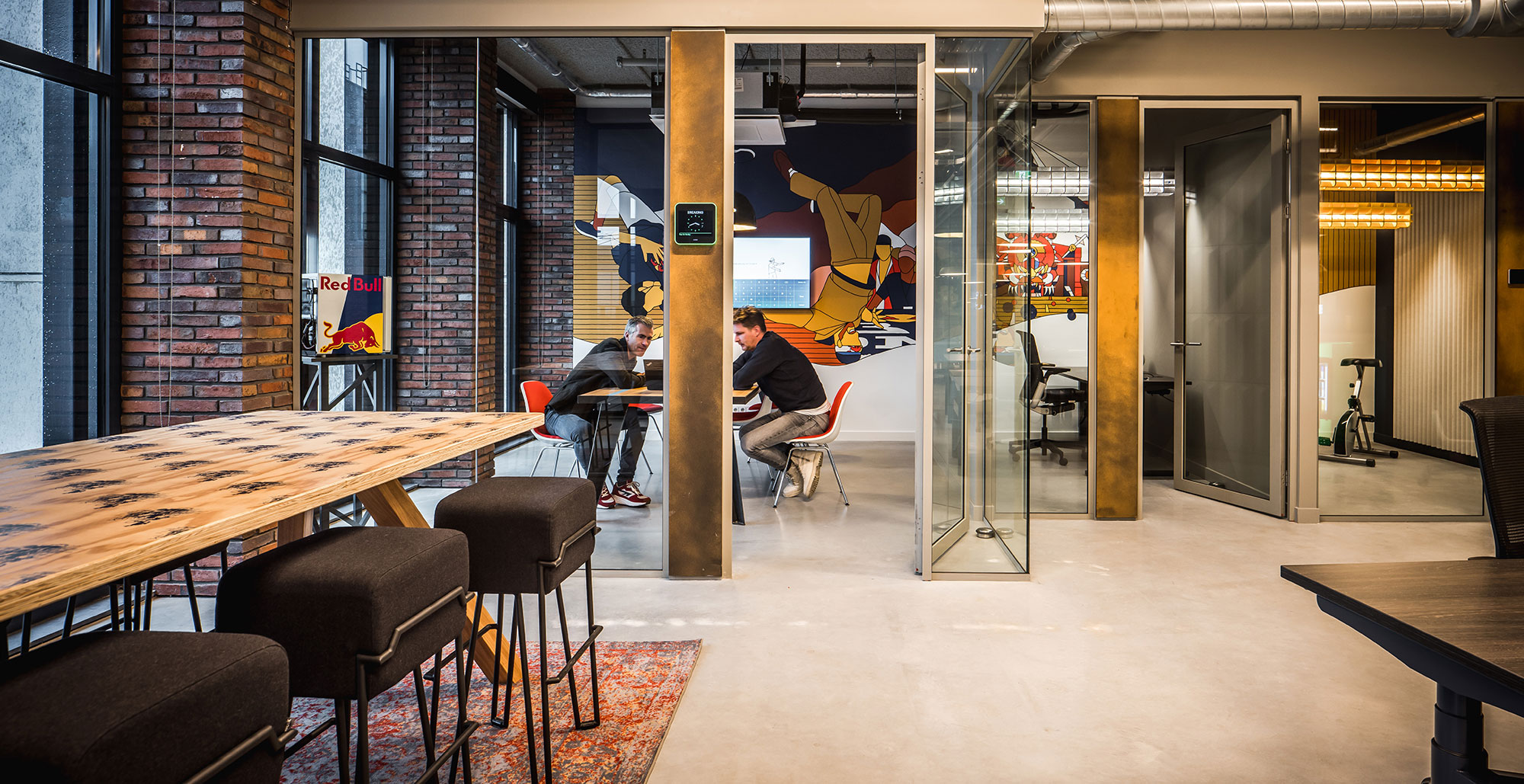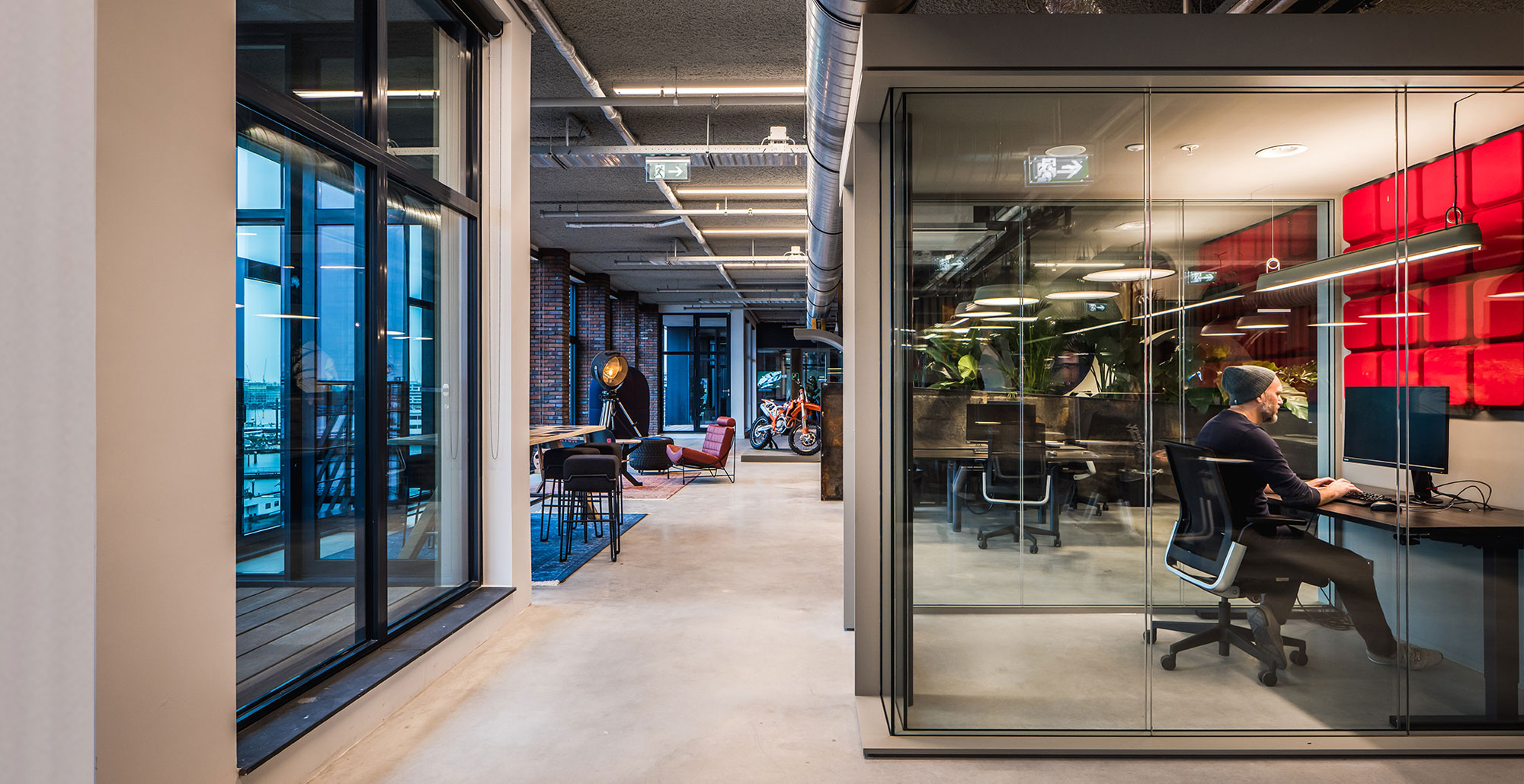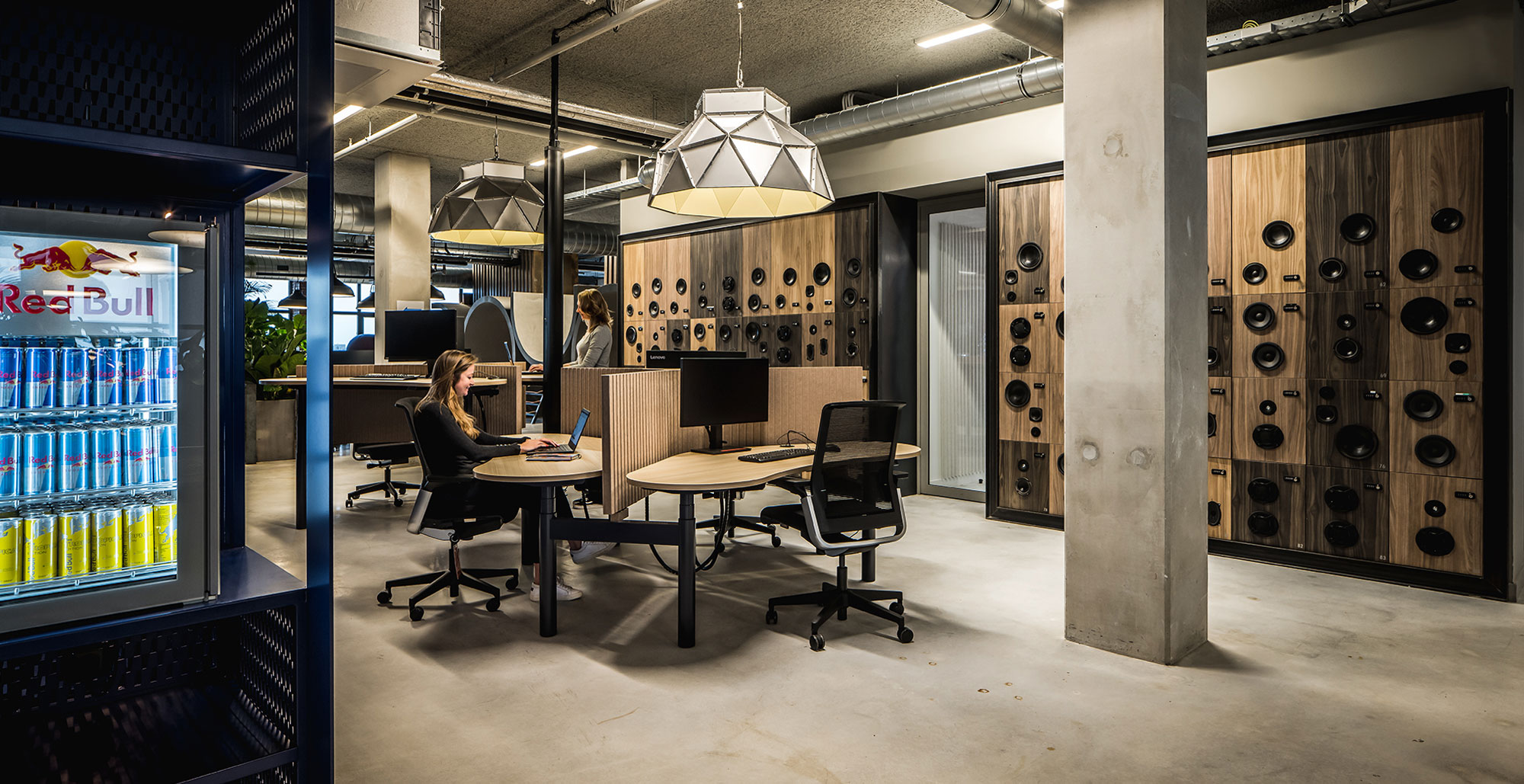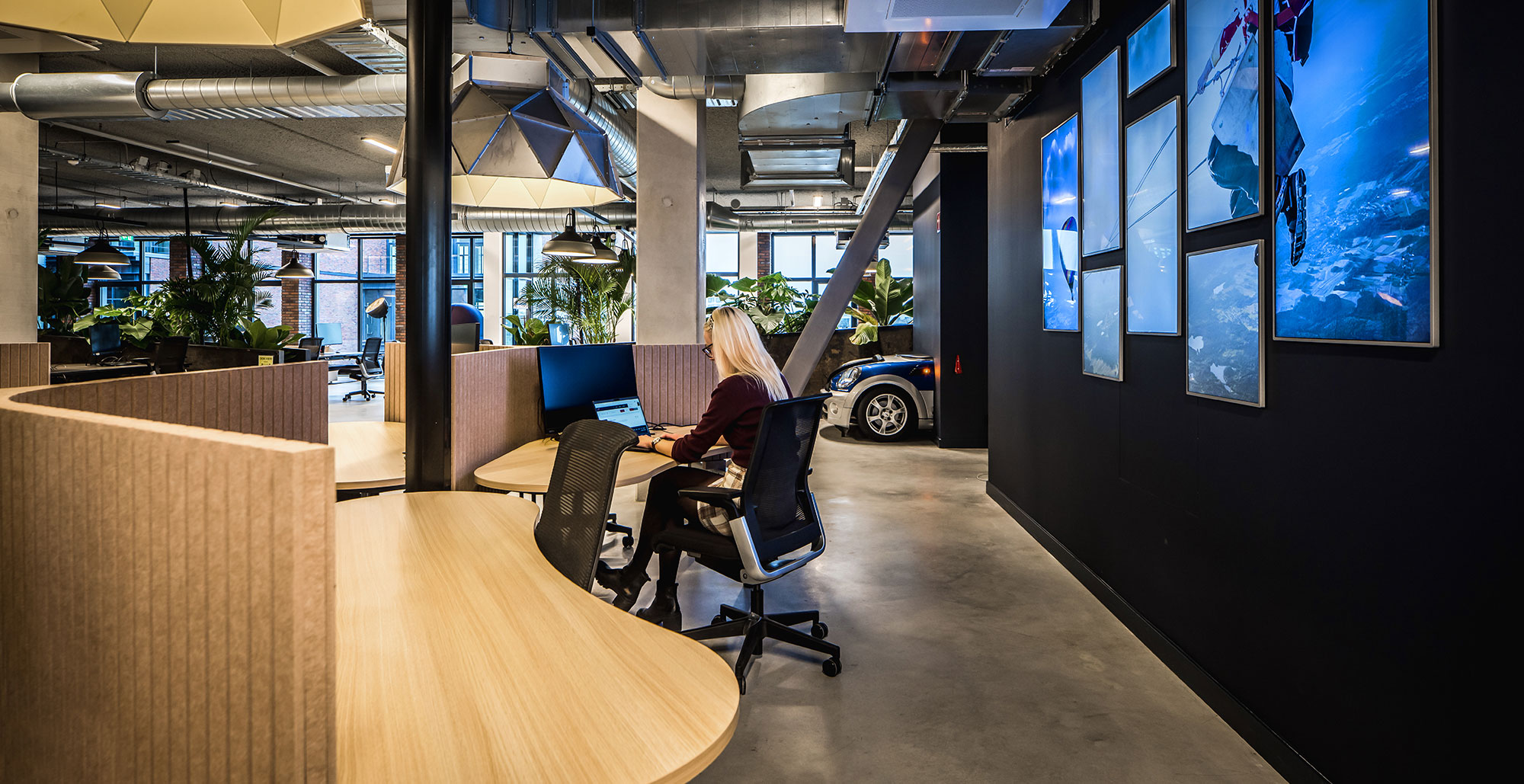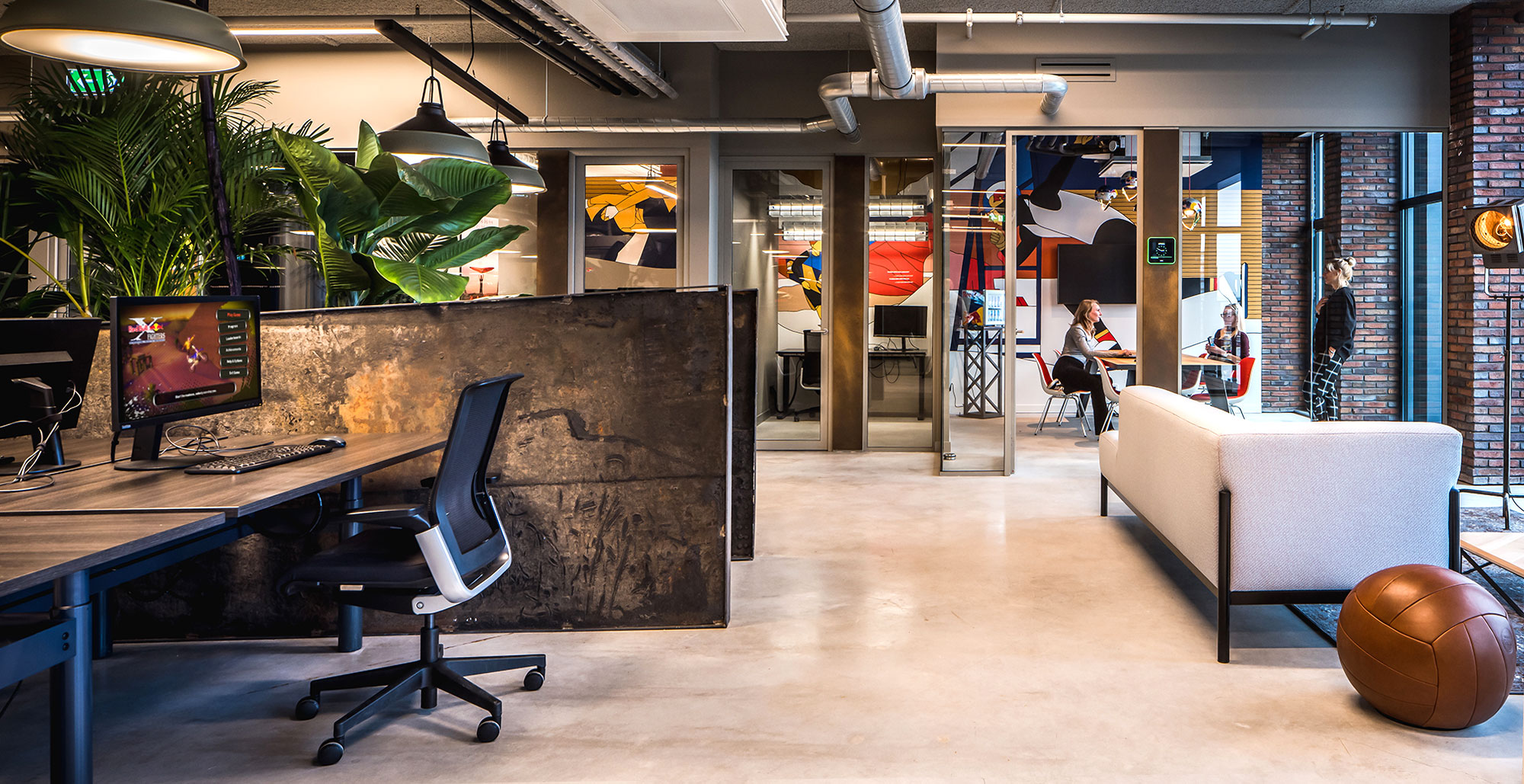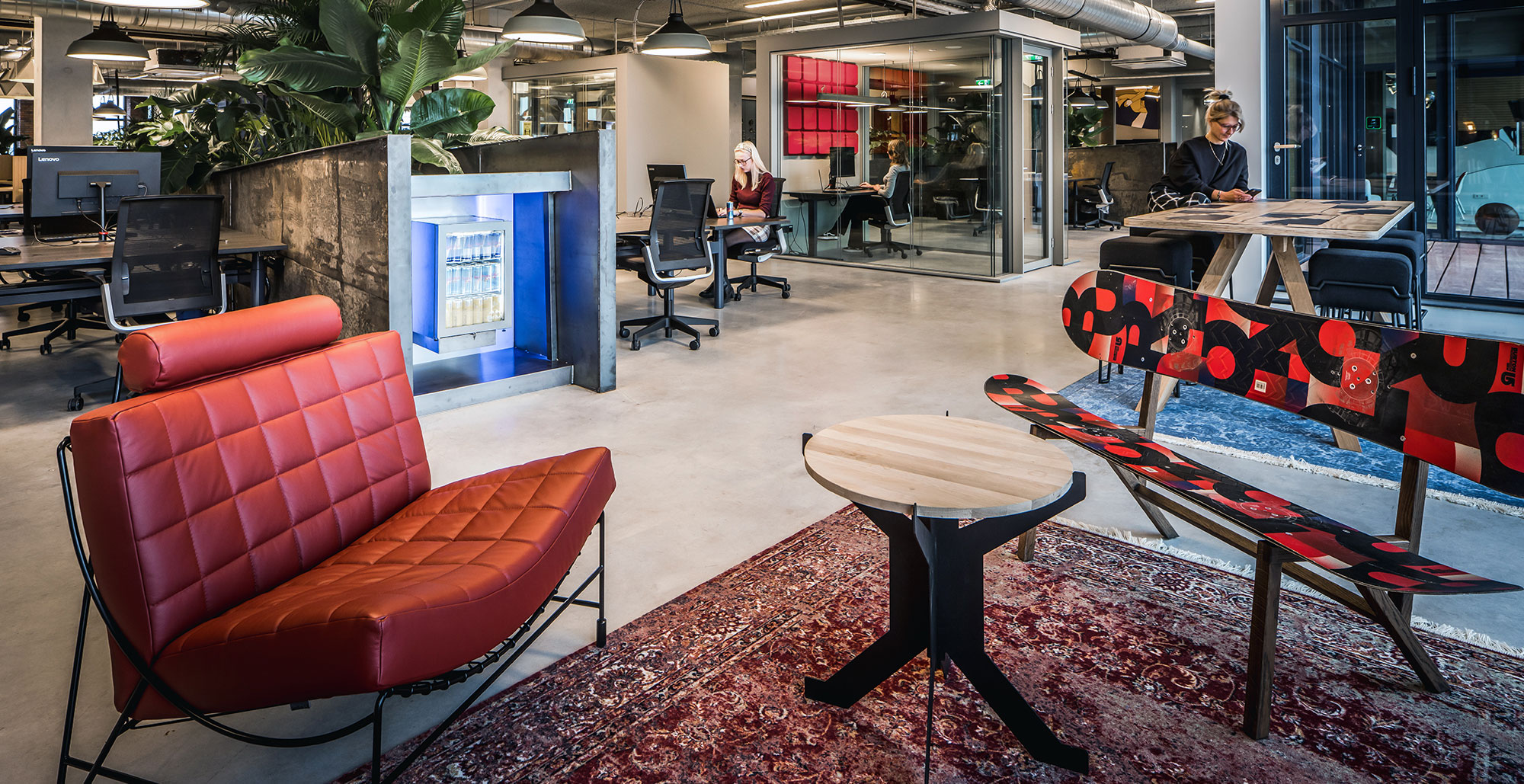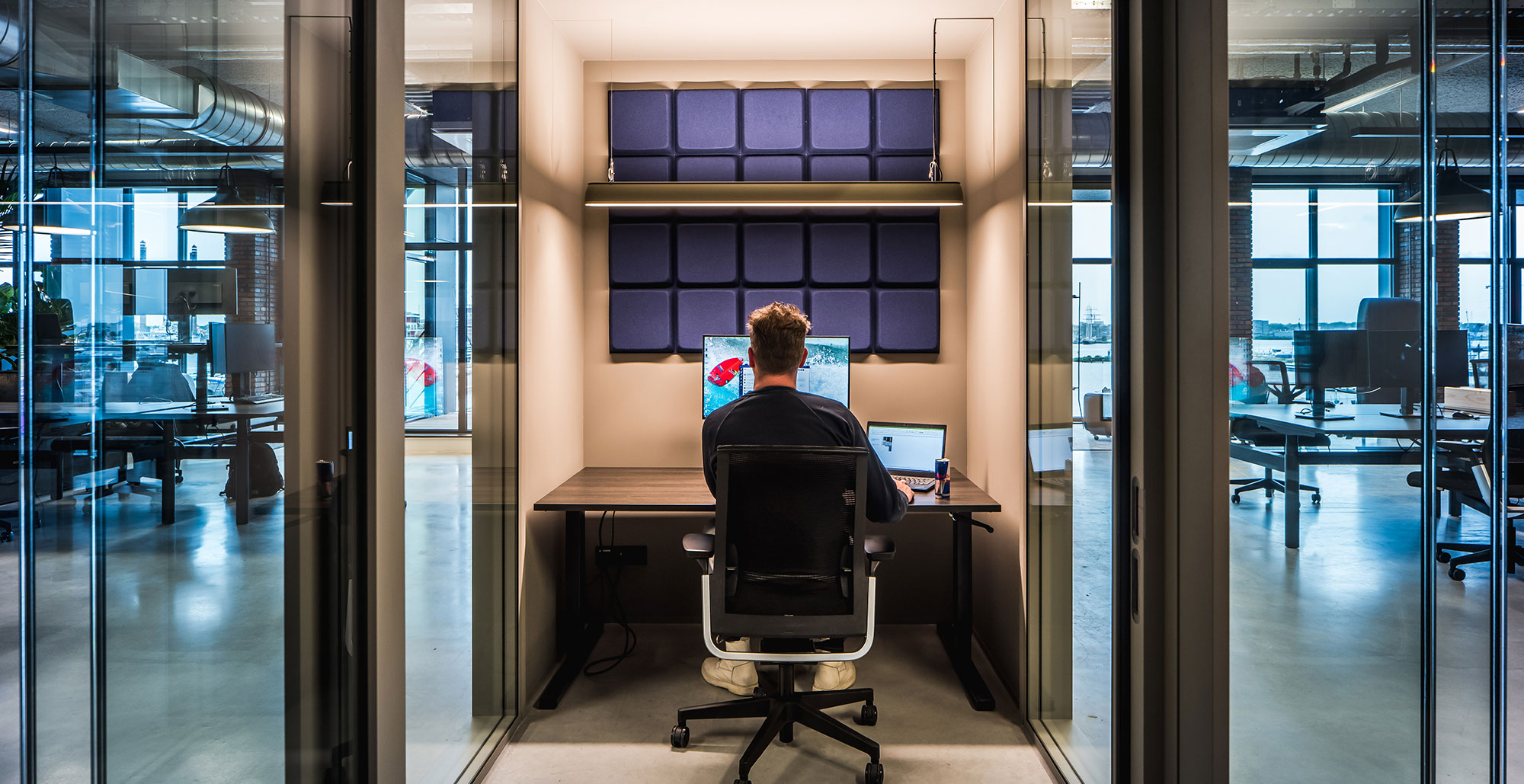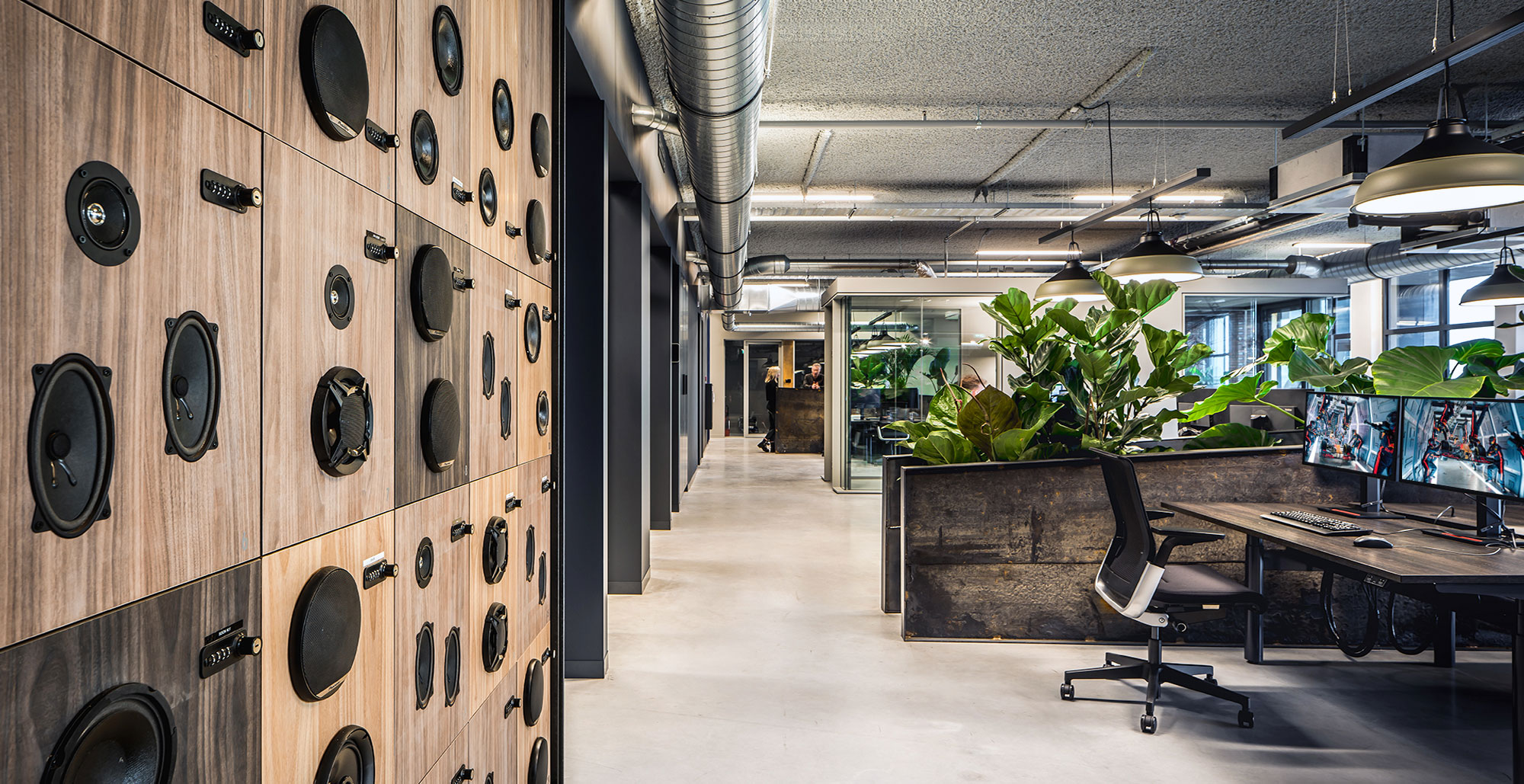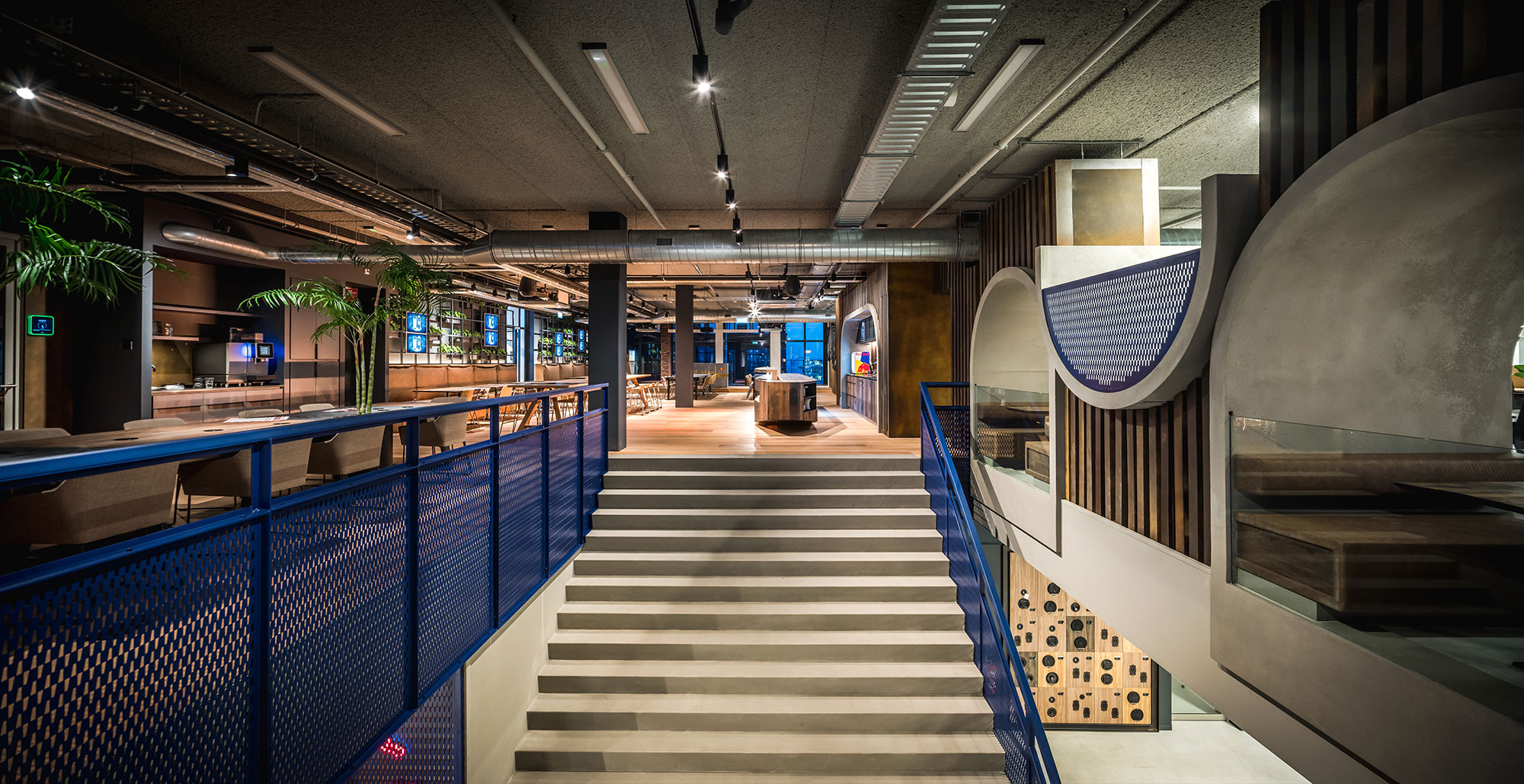 "A home away from home"
Red Bull Netherlands wanted their new workspace to have such a magnetic power that everyone wants to work there as much as possible. To be part of the Red Bull vibe, to enjoy the most outstanding place to meet up and to get inspired by each other.  A place to have fun, build valuable memories, and forge new ideas. A natural biophilic working environment. 
CEO Jan Smilde is convinced that workplace synergy is key for Red Bull's successes. He considers working at home a proven possibility, but certainly not the basis of an ultimate working process. From that perspective, he has chosen a beautiful location at the Amsterdam harbors, close to the city center, yet in the middle of the roughness that suits outdoor sports.  On the inside, in addition to creating an appealing "Red Bull design", he strives for a comfortable and well-thought-out interior. One of the reasons why the pitch proposal of Casper Schwarz Architects was chosen as the winning design. Red Bull's current accommodation is an abstract indoor skate park. Extraordinary but with some annotations. The new location, the newly built Awarehouse, offers deep and well-engineered spaces with wide views over the harbor on both sides.  Entering the Red Bull floors you immediately feel the synergy. You dive into a space where everything happens. Besides working, meeting, gaming, eating, drinking, and creating, they organize DJ parties, town hall meetings, and other events. Even film productions are shot here. In addition, a central bar and half-pipe elements are composed, in which you can lounge, catch-up, phone or do touch down work. It's an open space that is separated by an acoustic wall from the more quiet areas with work desks, consultation areas, focus rooms, and edit suits. Switching from one place to another is effortless; everything is at a short distance and one can always see if something is occupied. In this way, every employee can find his or her own workflow. To make the other floor level part of this synergy, a huge void and a wide staircase have been created. Including benches from which you can overview the Amsterdam ports."
Demolished ships
One of the key features of the Awarehouse is its sustainable construction, matching Red Bull's own sustainability strategy. From scratch they have been focused on suitable packaging, reducing CO2 emissions and energy consumption in both production and transport methods. Casper Schwarz on the sustainability aspects of the Red Bull interior: "Local re-use of materials is a great and challenging side of sustainability. The Awarehouse is located in the middle of the Amsterdam harbor area and whenever you look outside you will see ships. So we have been looking for a shipbreaking yard that can supply us with sections of demolished ships. For the deep and open floors, we looked for a solution to prevent the work desks from being visually dominant. It would make it look more like a call center or a newspaper editorial. From the ship sections, we created stretched boxes to which the work desks are attached like "wings". They include large scale plants and are positioned randomly on the floor. We added 'open living rooms'  along the facades. Lounge sets providing space for supporting activities, with a great view. The overall result is a creative melting pot, a Red Bull crucible.
Giving wings
Red Bull does not derive its identity from 5 keywords or a formulated DNA. Red Bull is Red Bull. And their greatest strength is to "give wings" to others. In everything Red Bull does besides producing and selling cans of energy drinks, they always apply the same principle: How can we give wings to an athlete, a musician, or an artist? How can we provide maximum support for him or her to perform? Red Bull has a human culture, both internal and external. And the interior is designed in that fashion: Warmth, lightness, comfort, freedom. Complemented with Red Bull creativity: an exhibition of murals,  furniture made of kiteboards, concrete half-pipes, a DJ booth, dirt bikes, Alpha Tauri clothing's and of course Formula 1 attributes. And items that remind them of smashing successes. Usually, interior architects are somewhat reluctant to release decorative infills to the users, but Casper Schwarz has no doubt in this case: "If you want to give freedom, you literally have to give freedom. Creativity is paramount at Red Bull and they have an eye for detail. Hessel Roos, head of media network at Red Bull: "We have a long history of putting action sports on the map. We want to give that a place here, too. For example, we process skateboard decks as stair treads." "We use both the skate decks of Red Bull athletes, and of all major local Dutch skate shops and skate parks. To support the local scene." At Red Bull, people are always full of ideas that require samples and test setups. By providing space for these processes, their natural working environment is created.
Energy
Red Bull is not a rigid organization by nature and the choice to go to the Houthavens area aligns perfectly with this. Creative organizations love to settle here because this is an environment where living, working, leisure, sports, restaurants and bars intertwine in a natural way. It is a beautiful biotope, shaped by the people, the buildings, the waterfronts and the vibrancy. Red Bull could also have opted for a building in the historic city center. But this new building, with its enormous windows of the archetypal warehouse facade design, and the wide view over the harbor waters, has its own charm and strength. It radiates the energy that suits this global brand. Even though the inside spaces are deep and wide, if you were to sit here alone for a day, you would still feel at home. Literally "A home away from home".
Project architects: Casper Schwarz, Amy Wanders, Muzeyyen Guldas and Marit Willems
Project management: Dames2
Building architect: Dedato designers and architects
Developper: Heren2
Location: Awarehouse, Houthavens Amsterdam