: Lucid Software EMEA
: Ludic Software
| | |
| --- | --- |
| Amsterdam | 2500 m2 |
| Commercial | 2022 |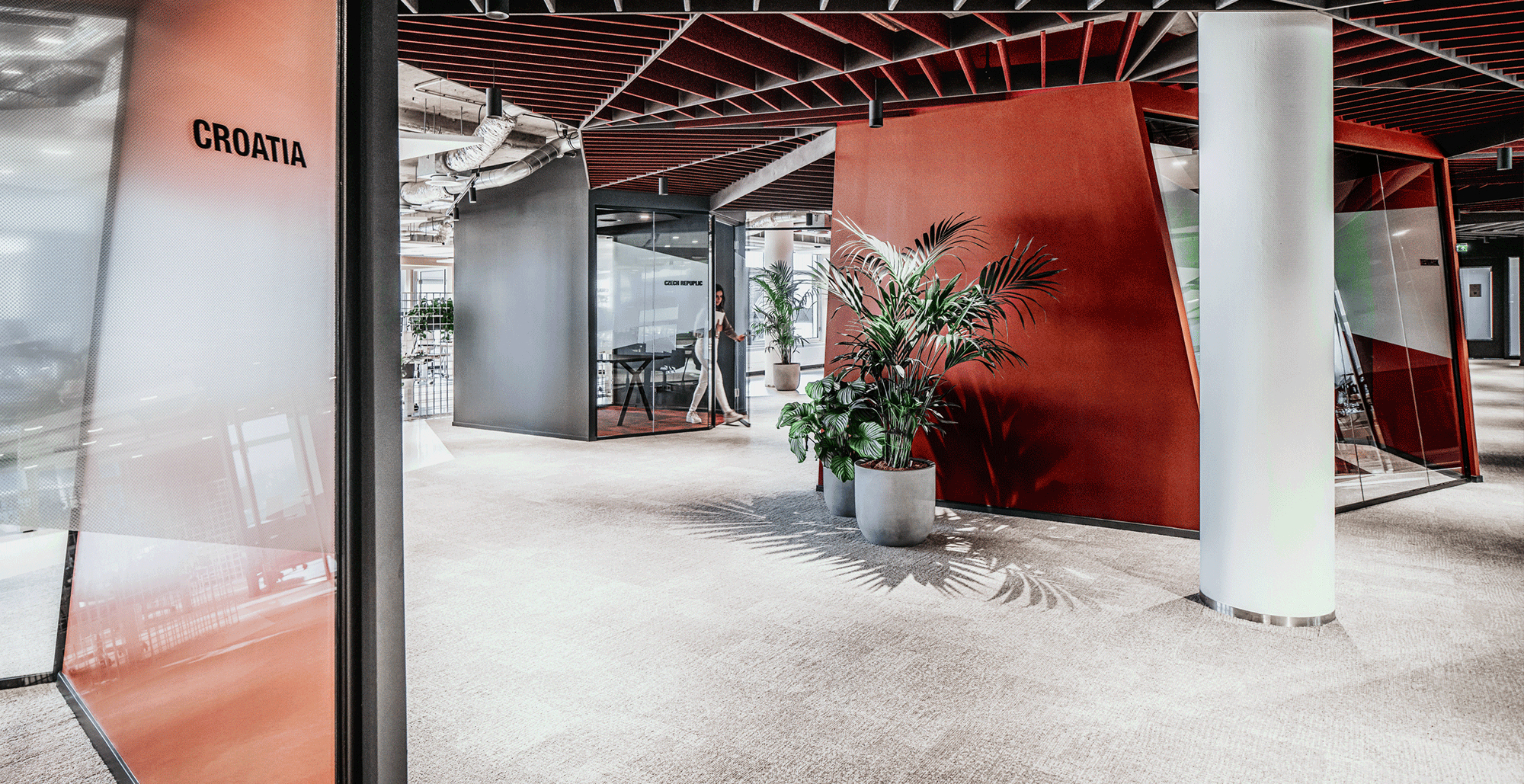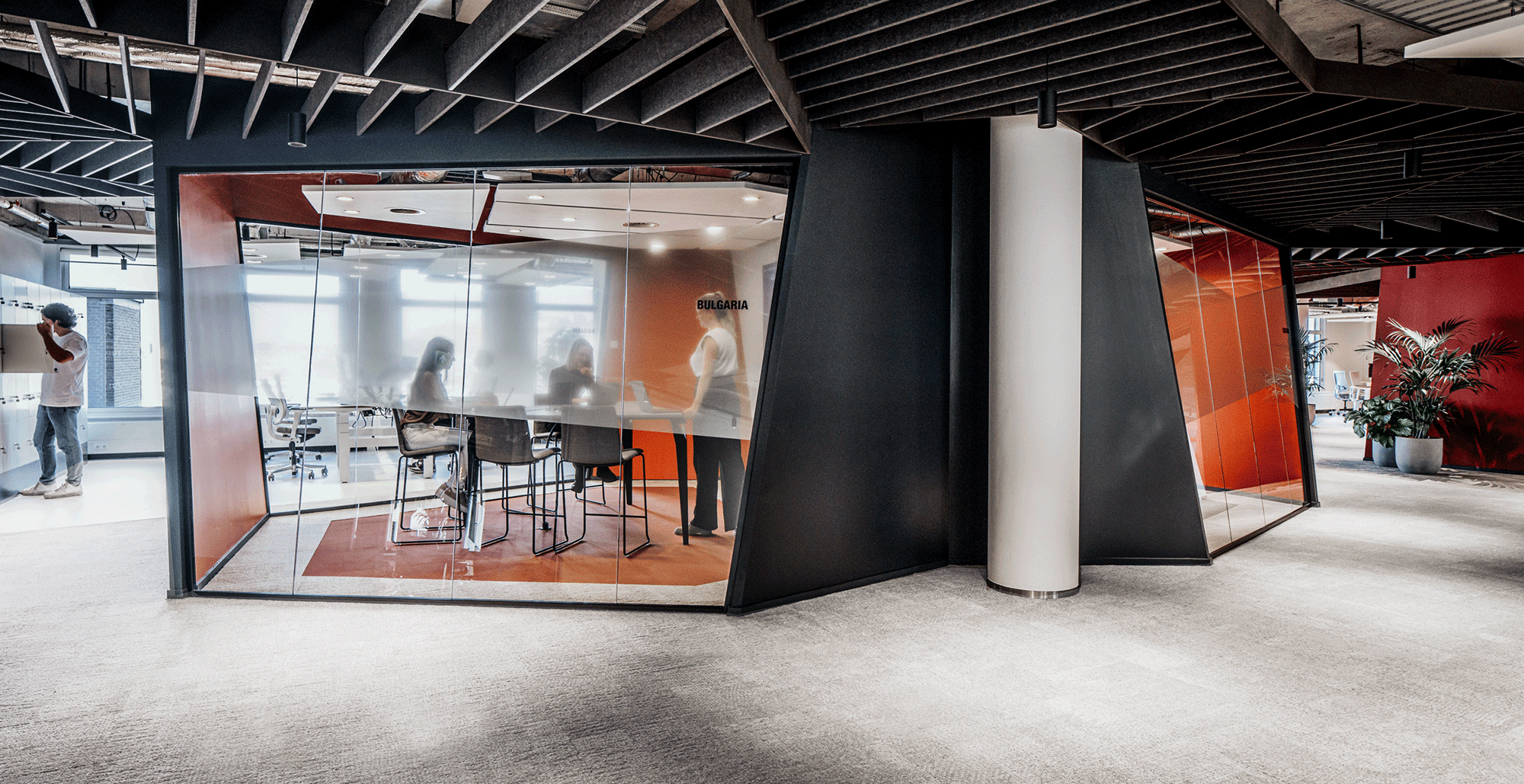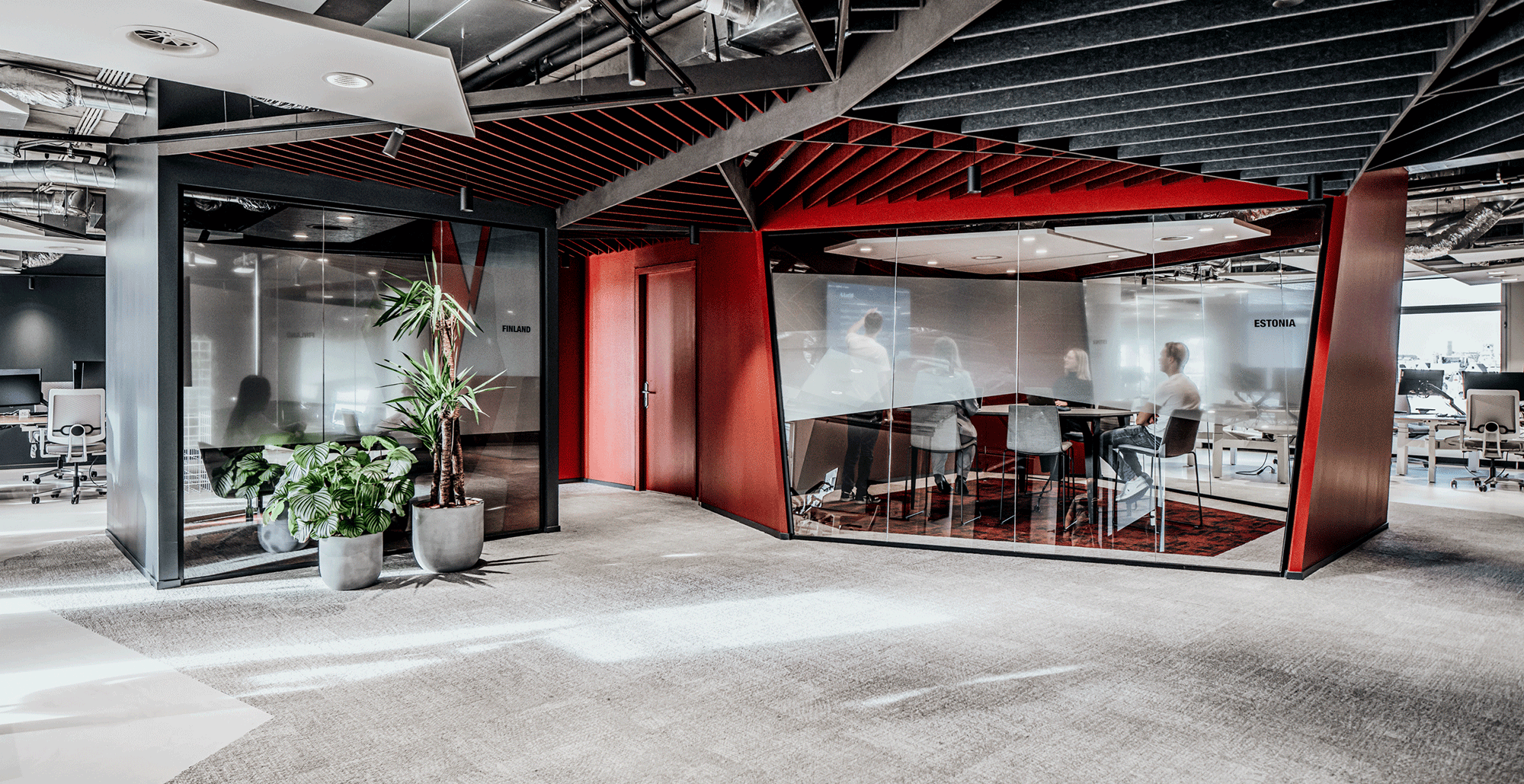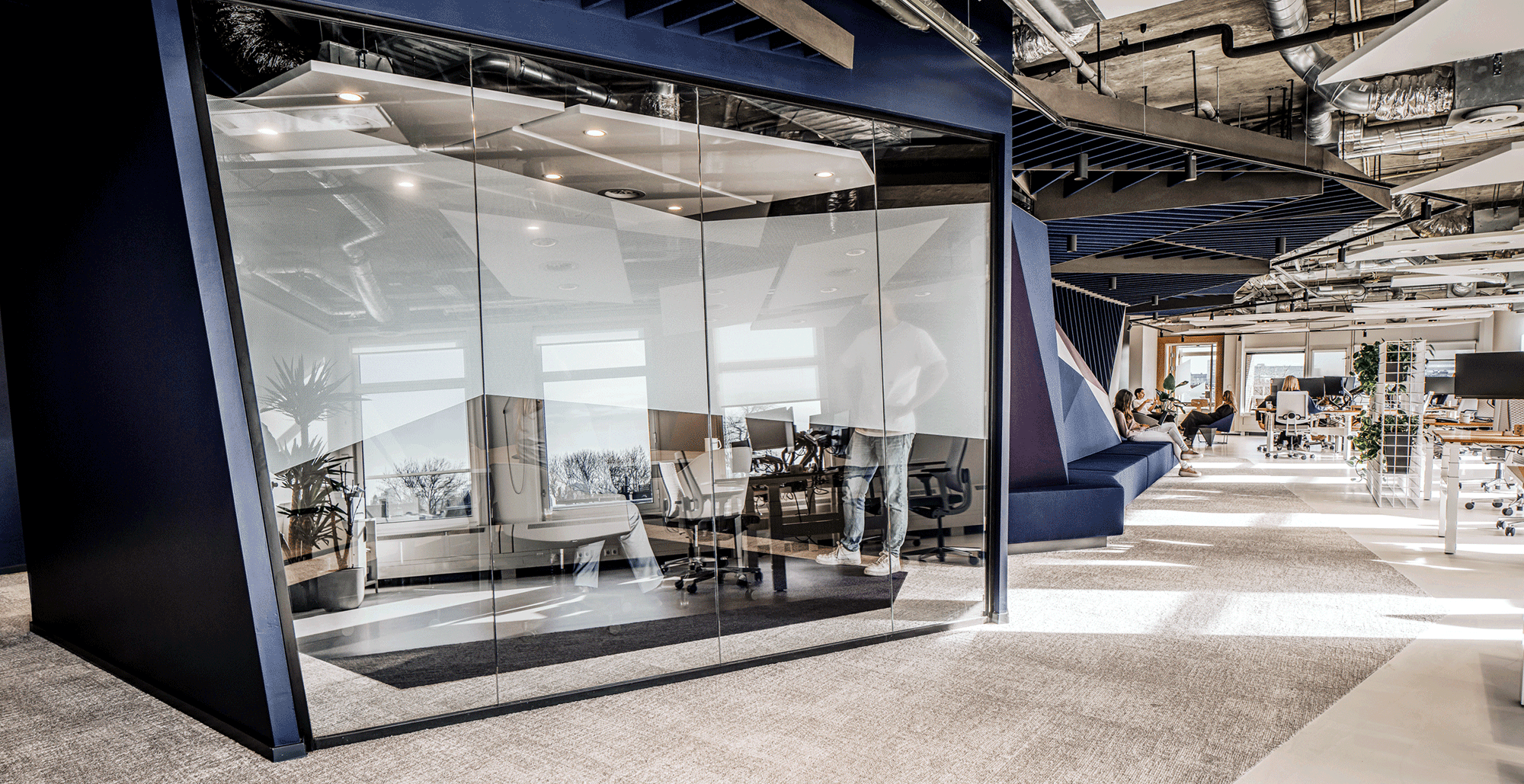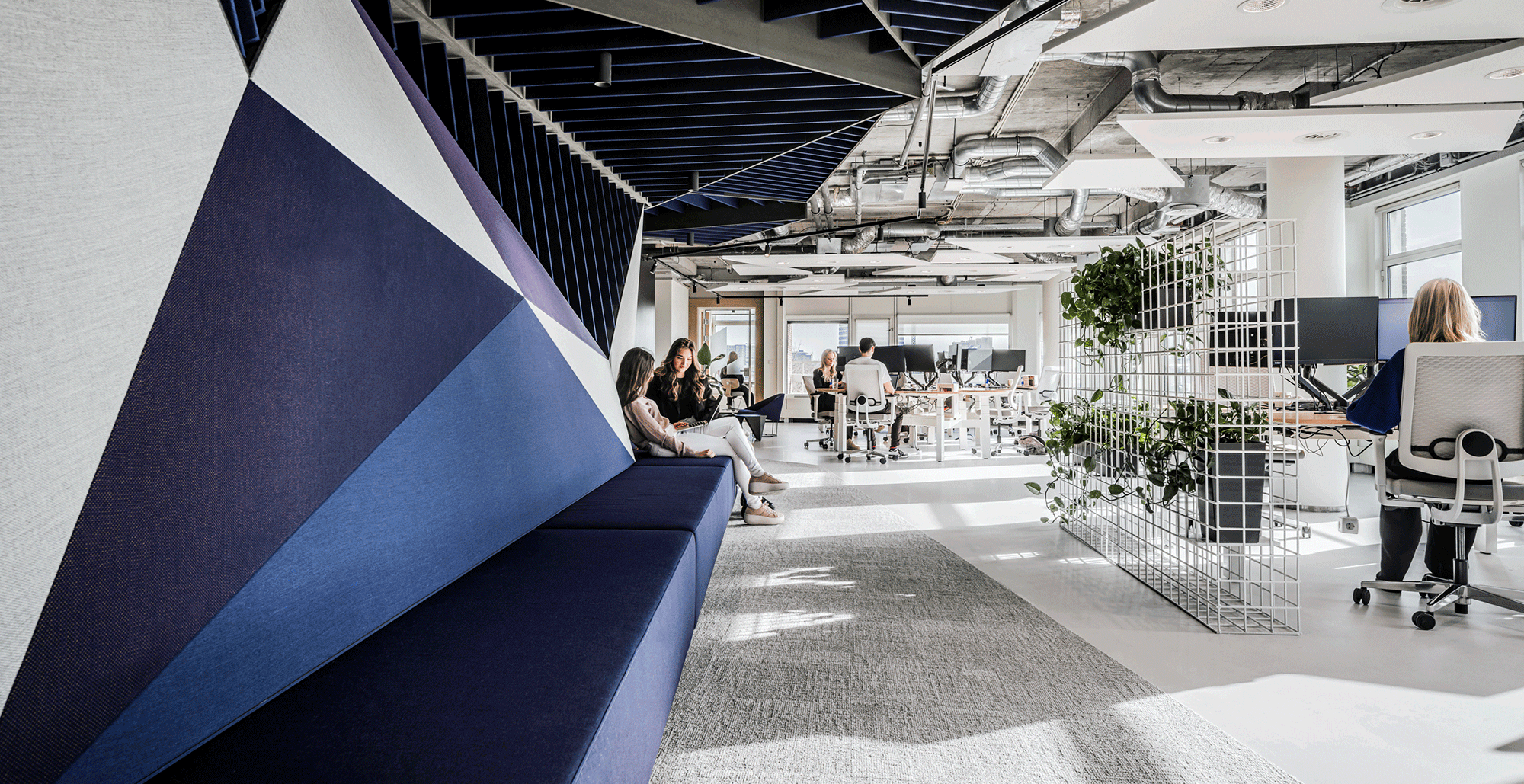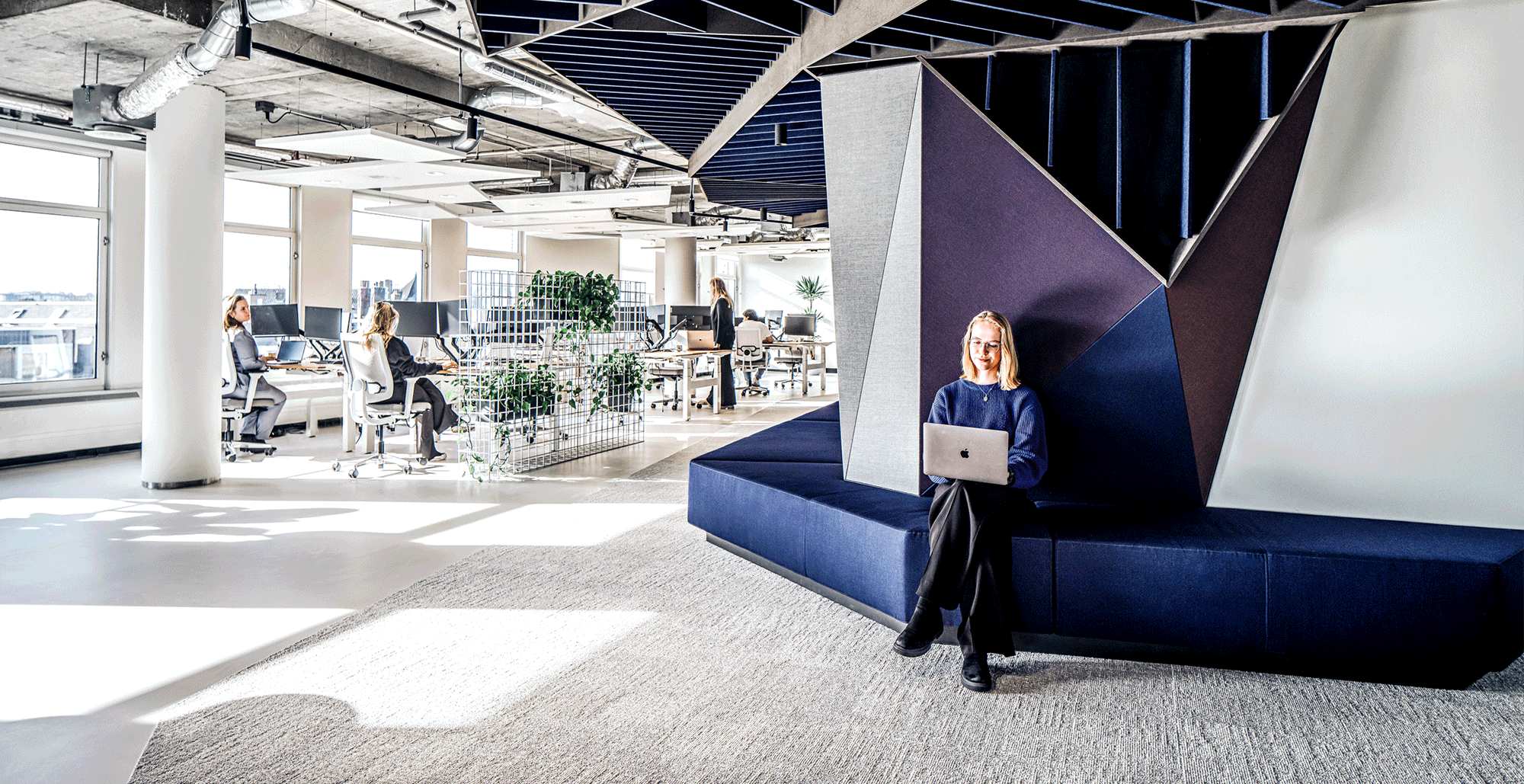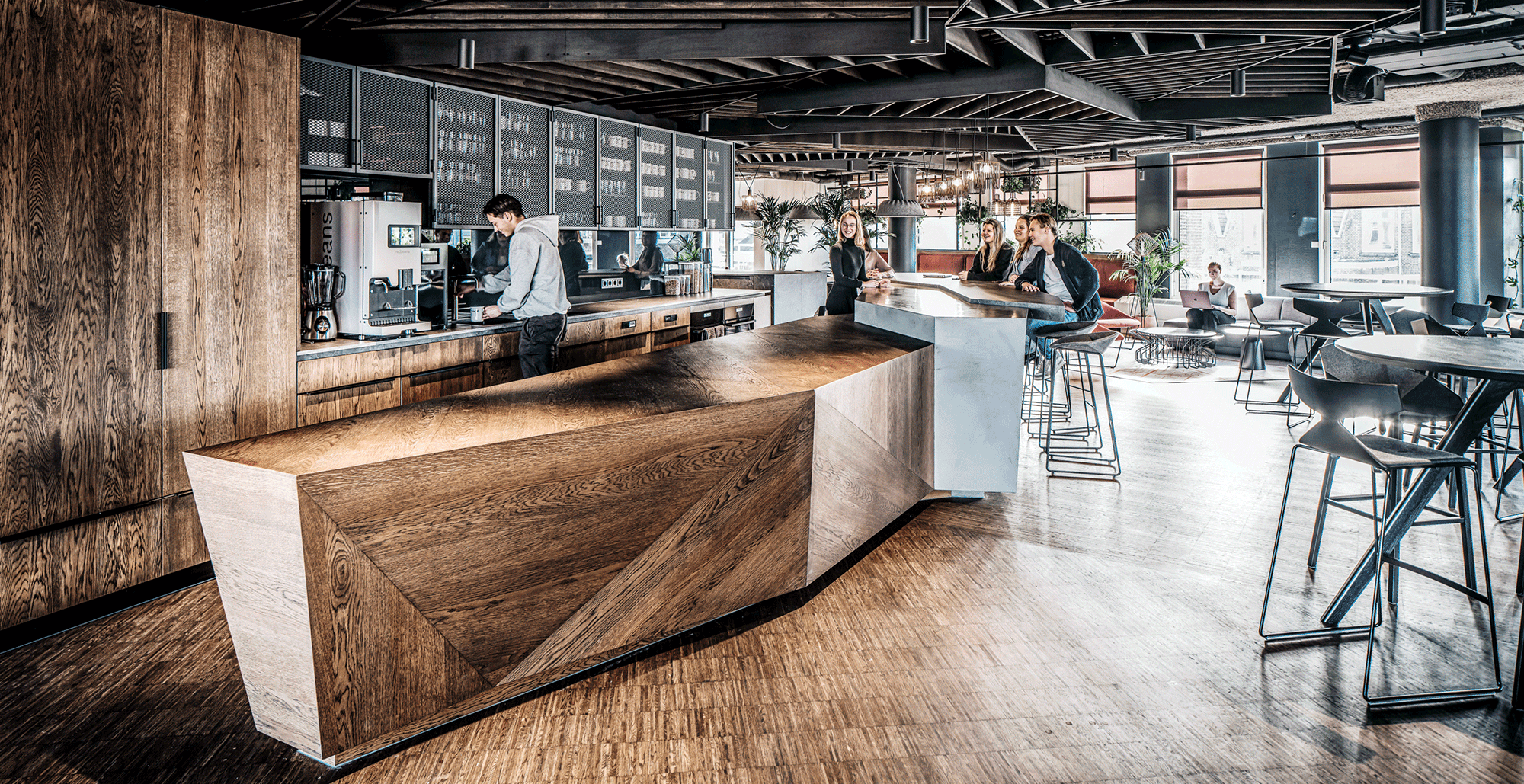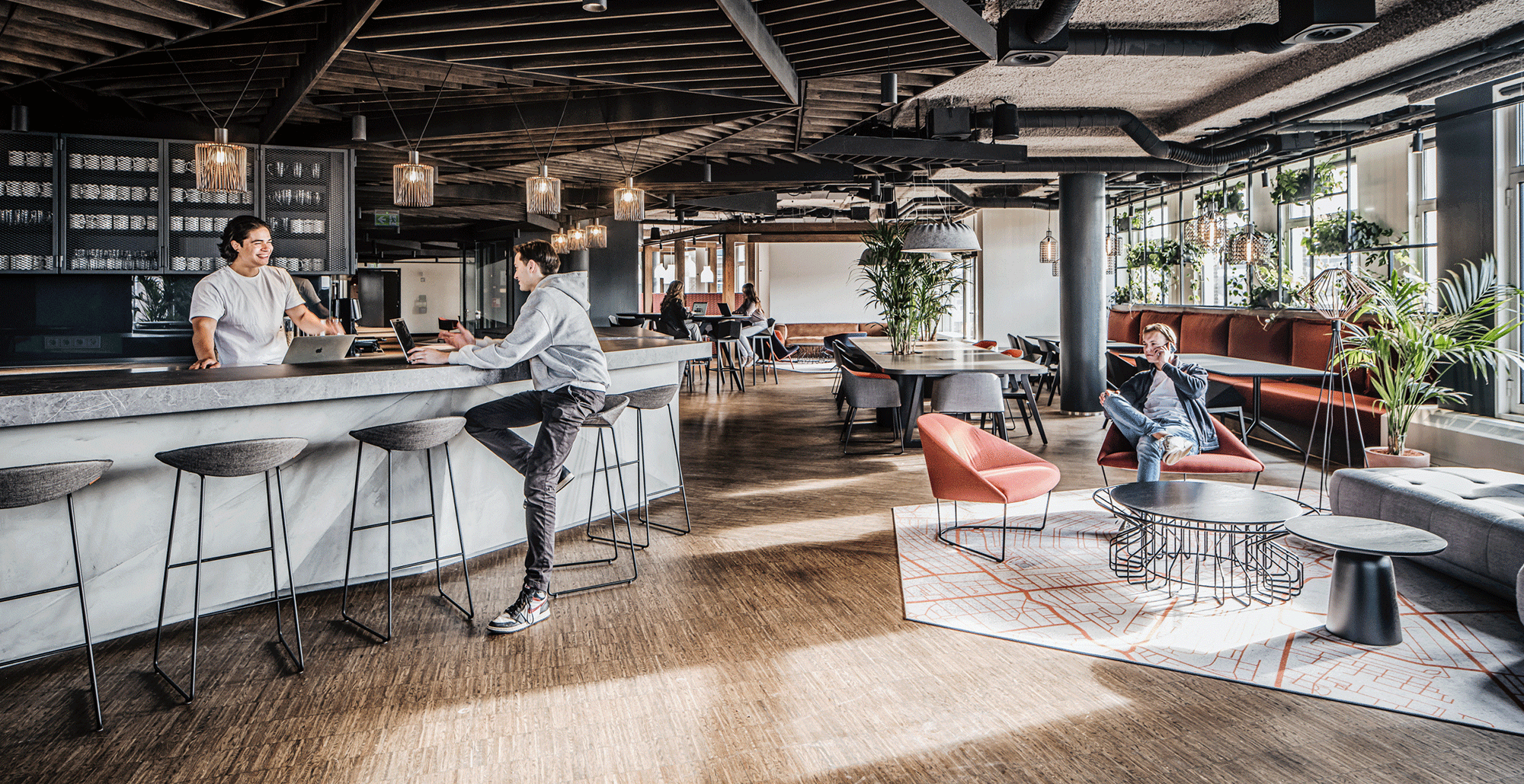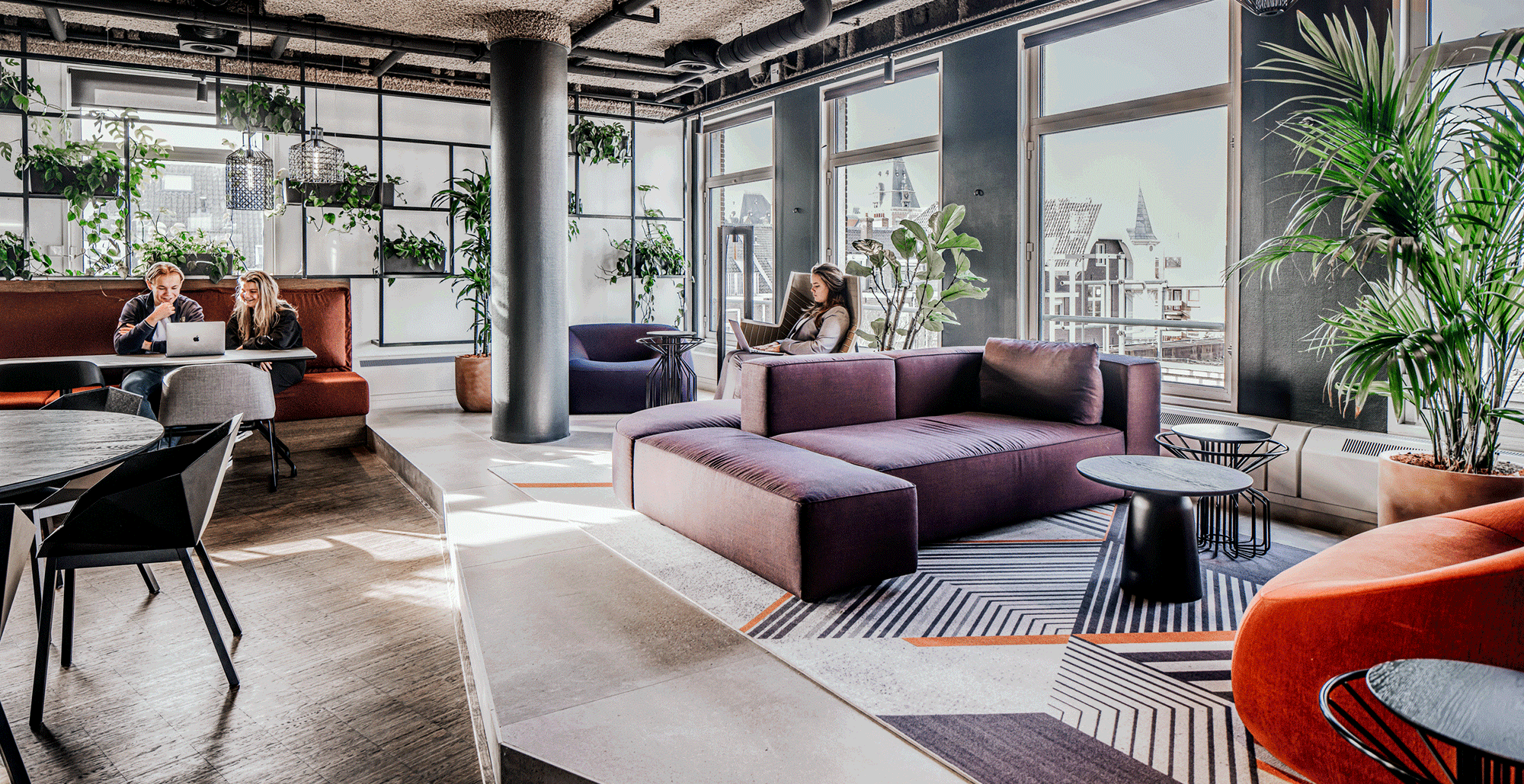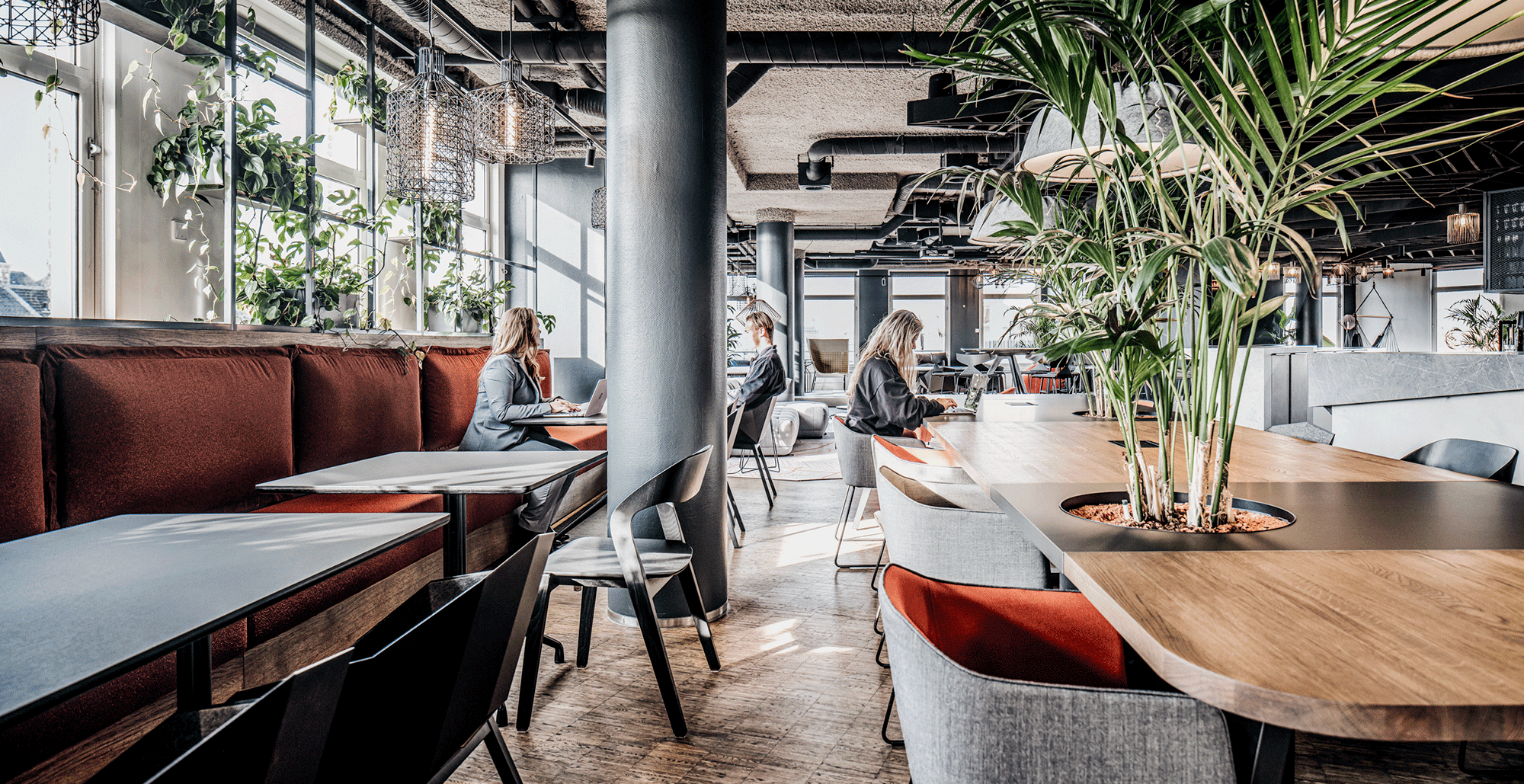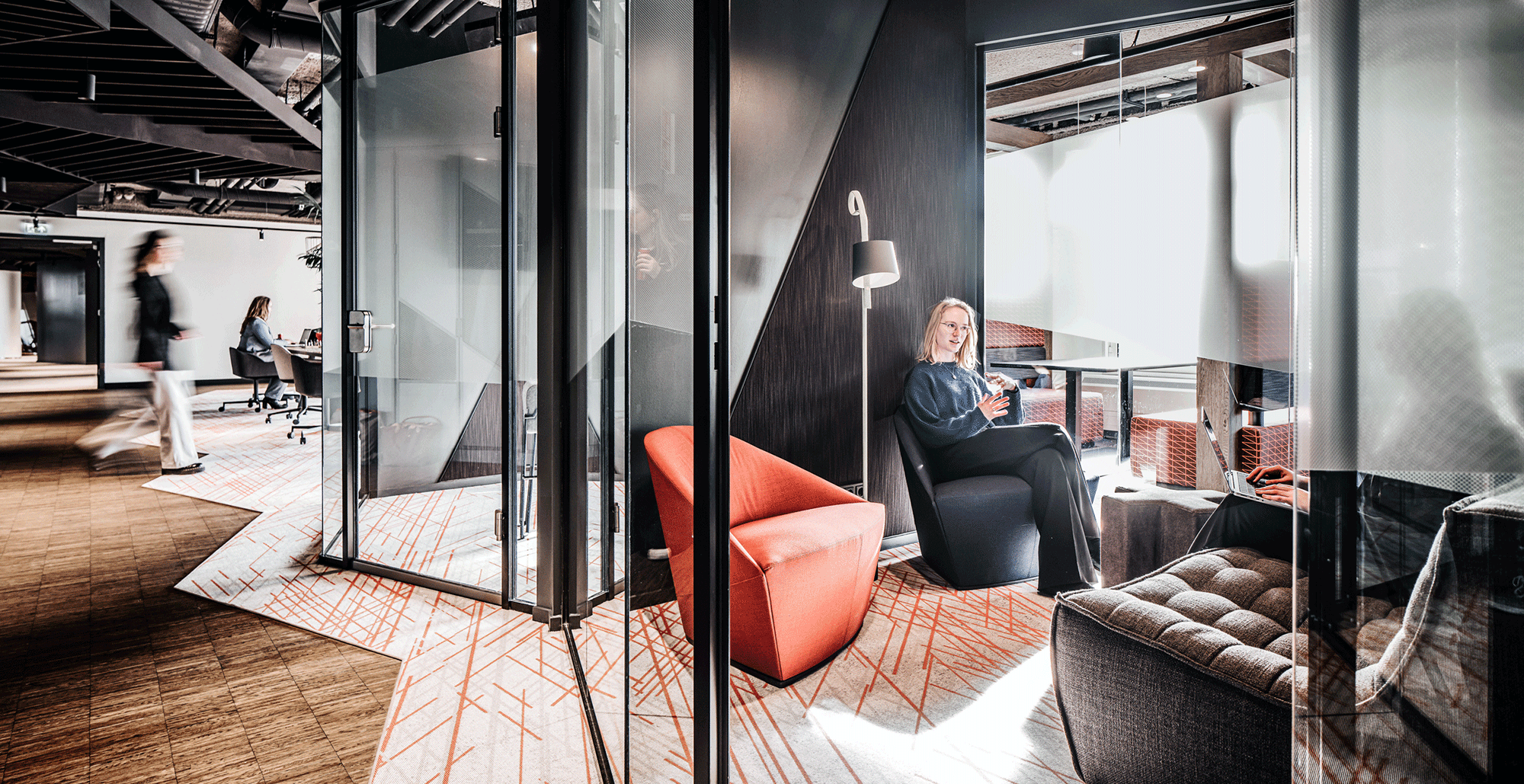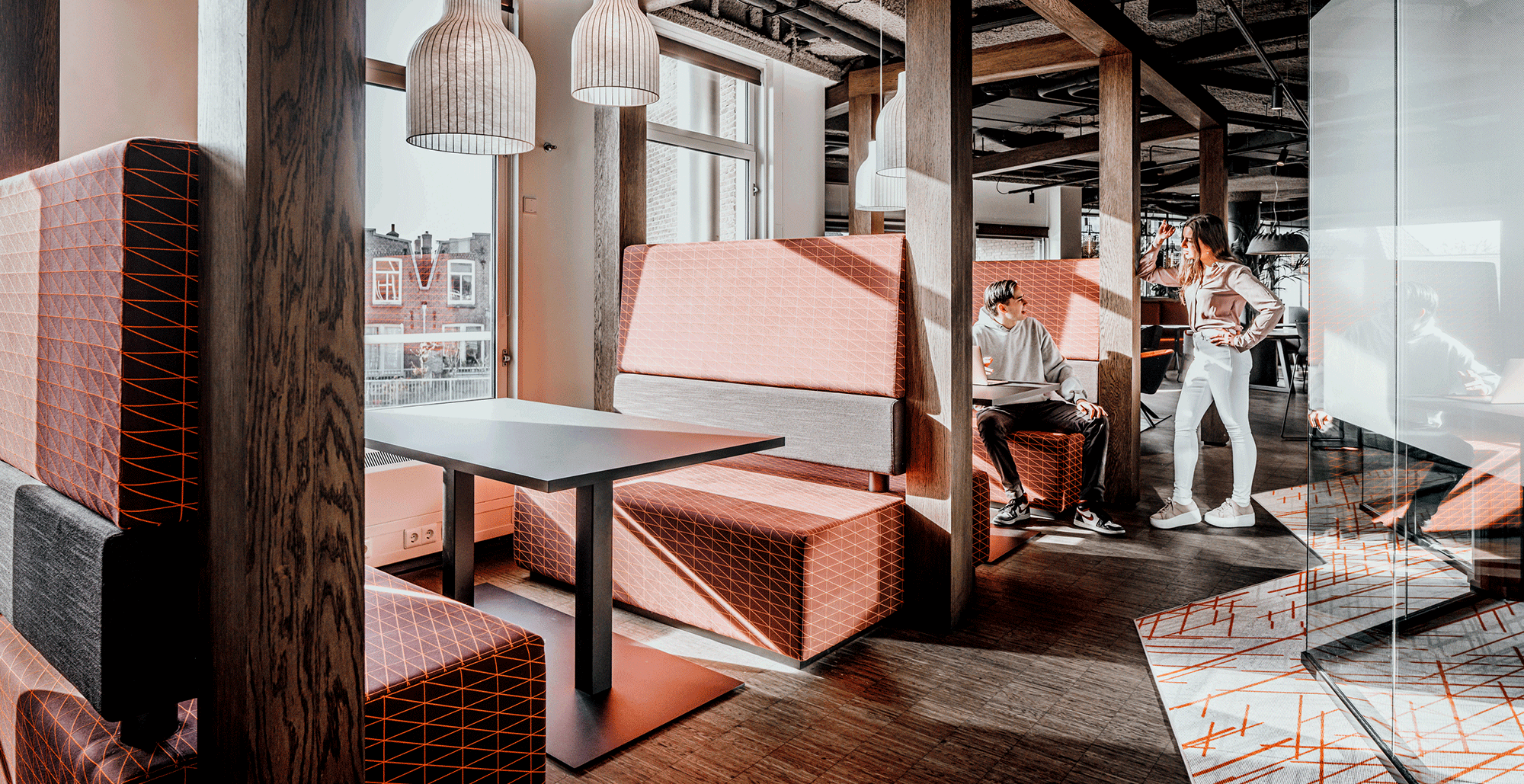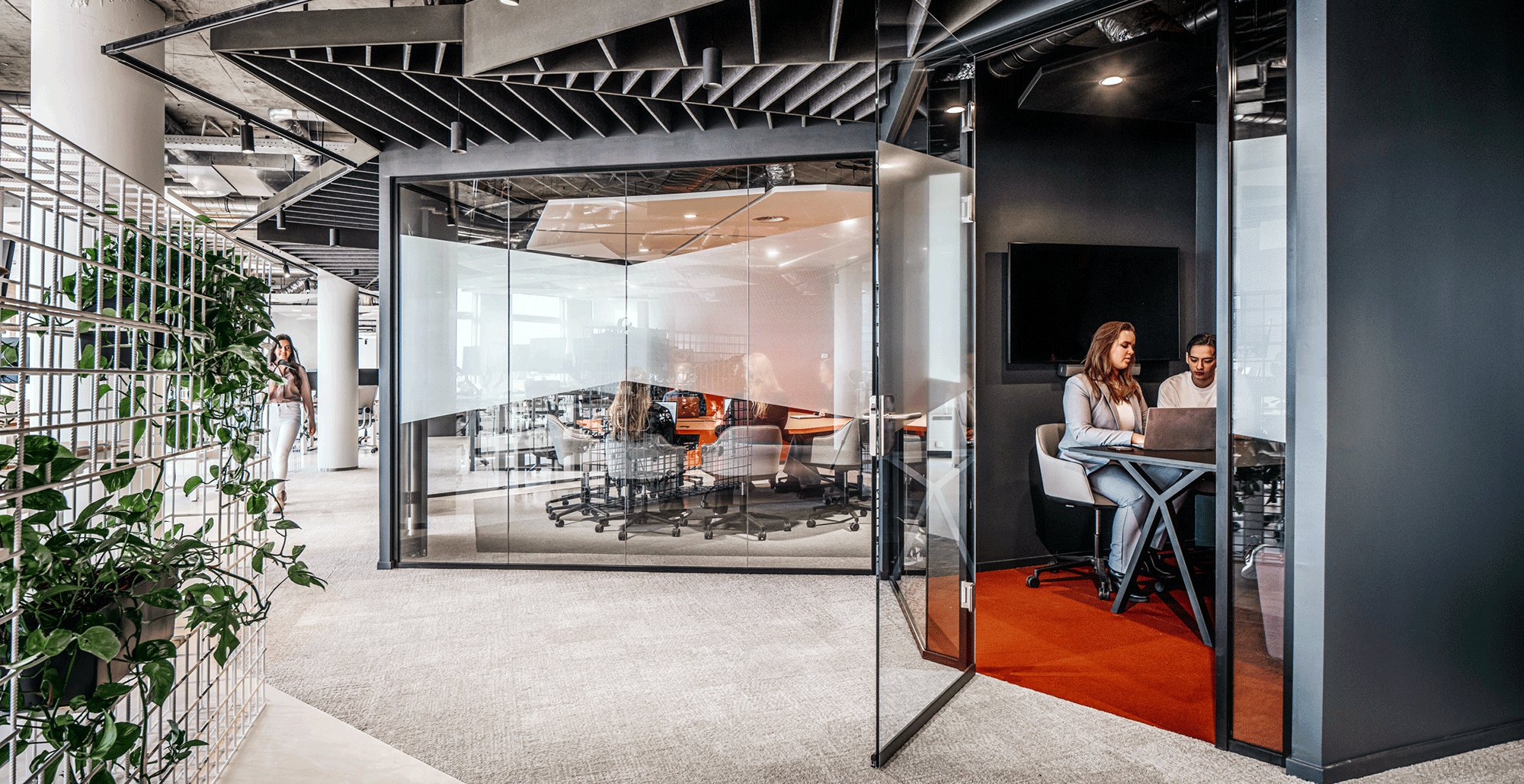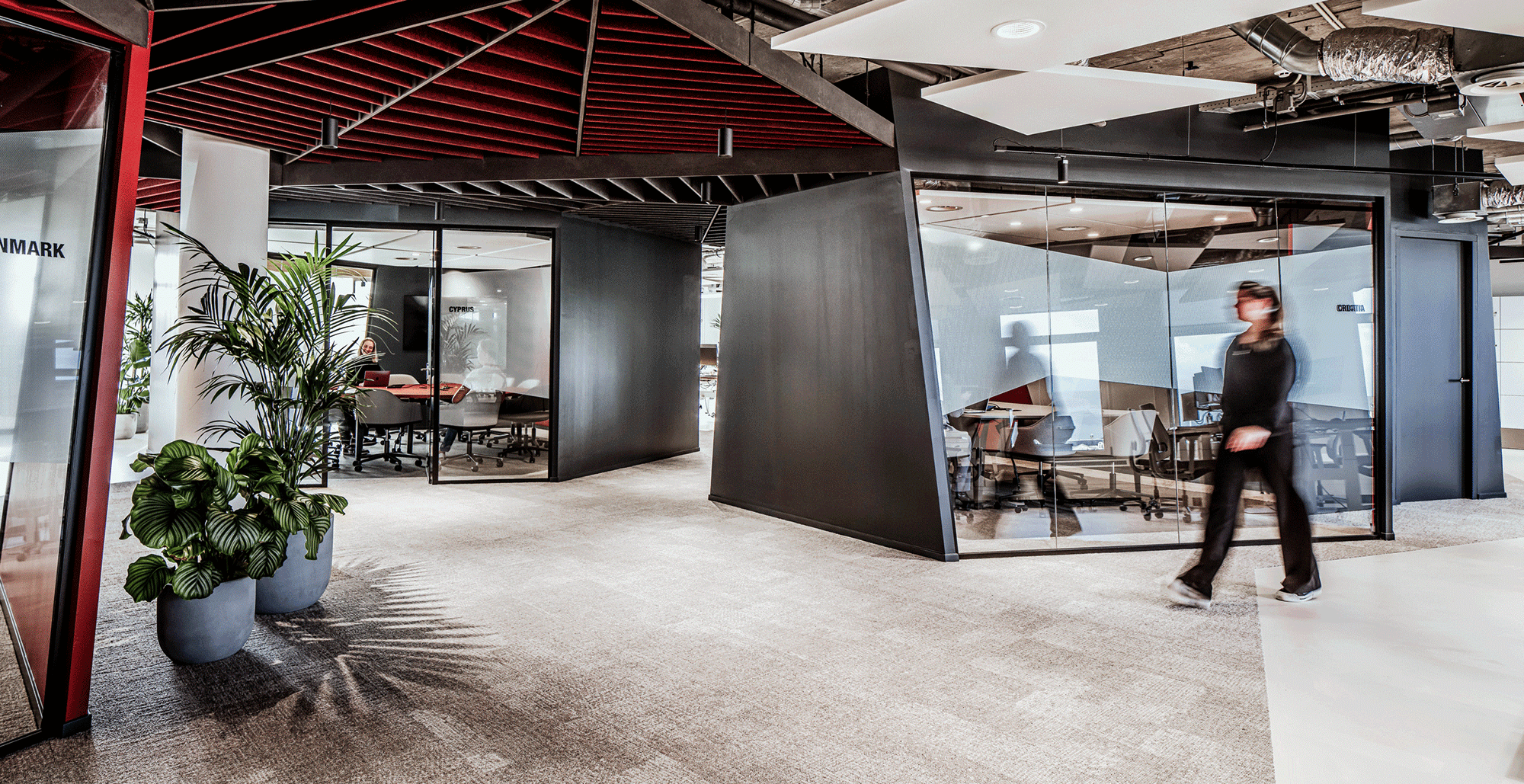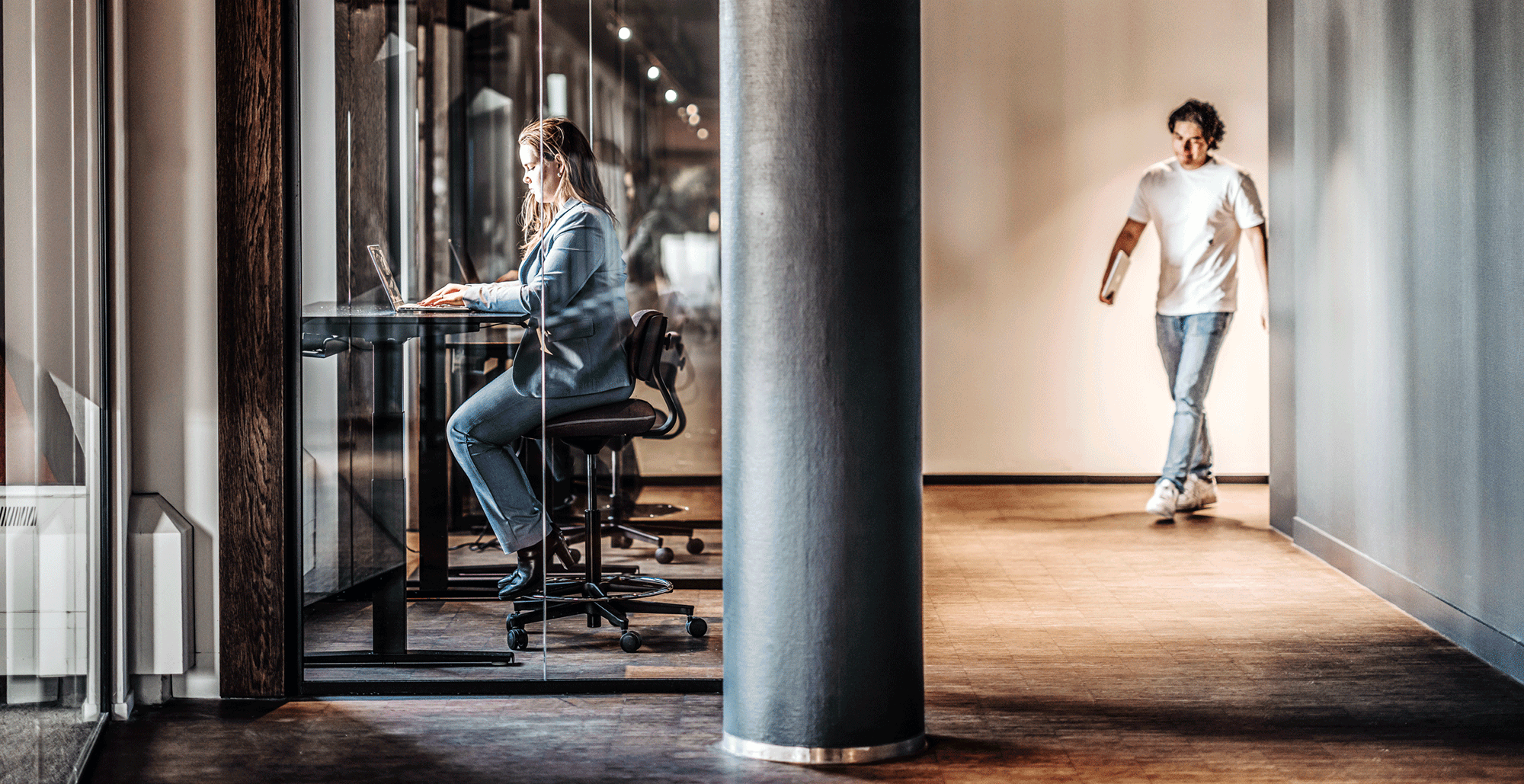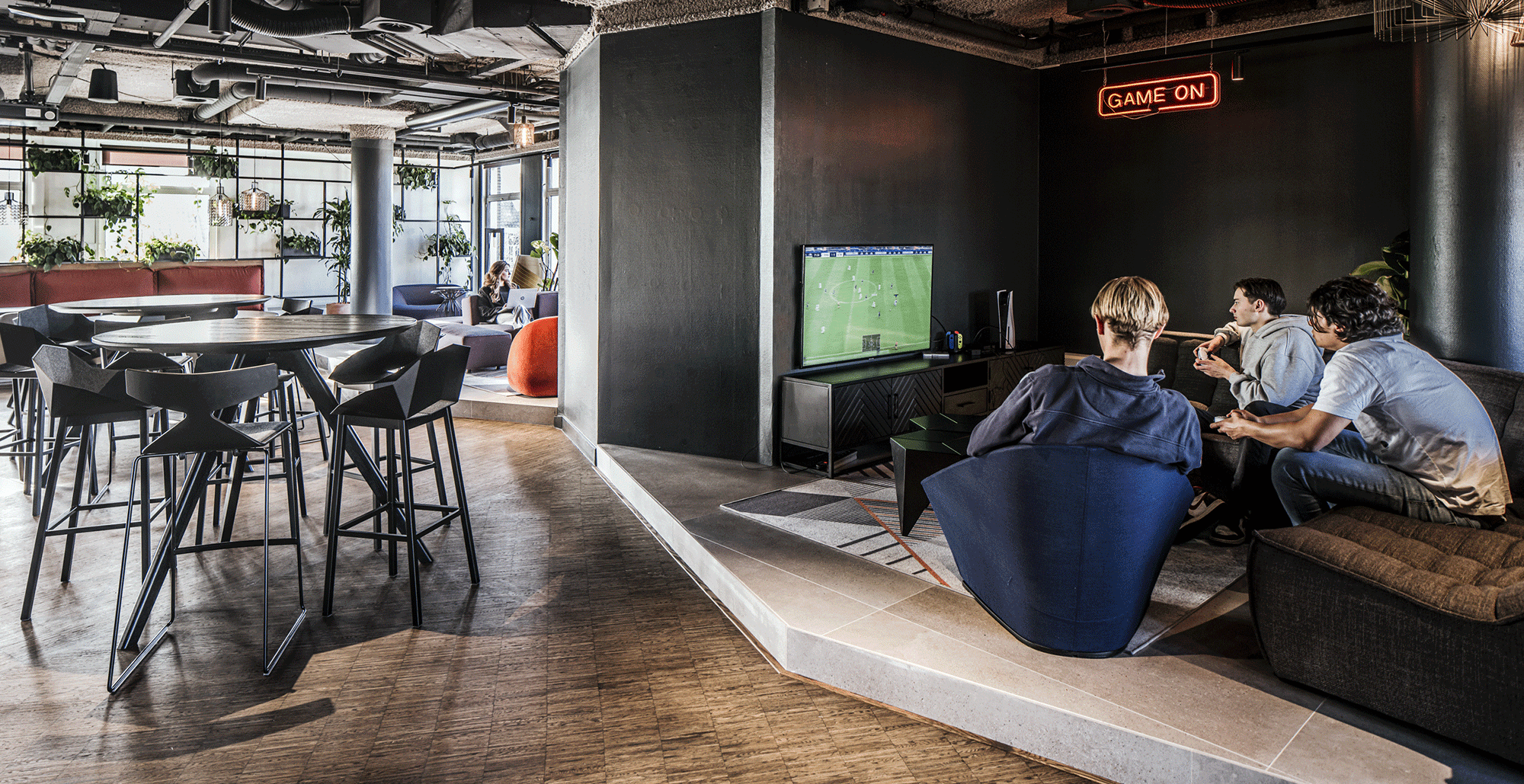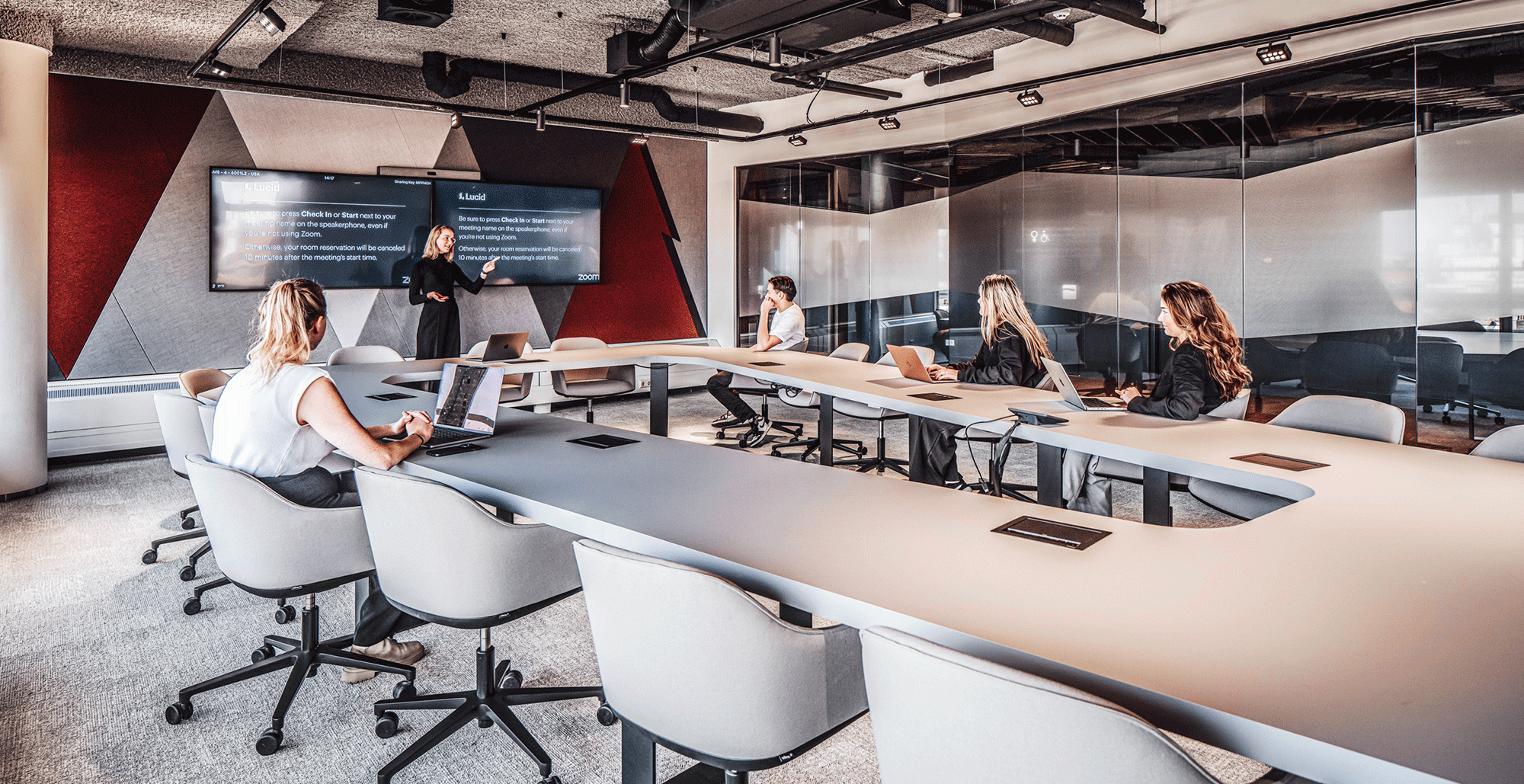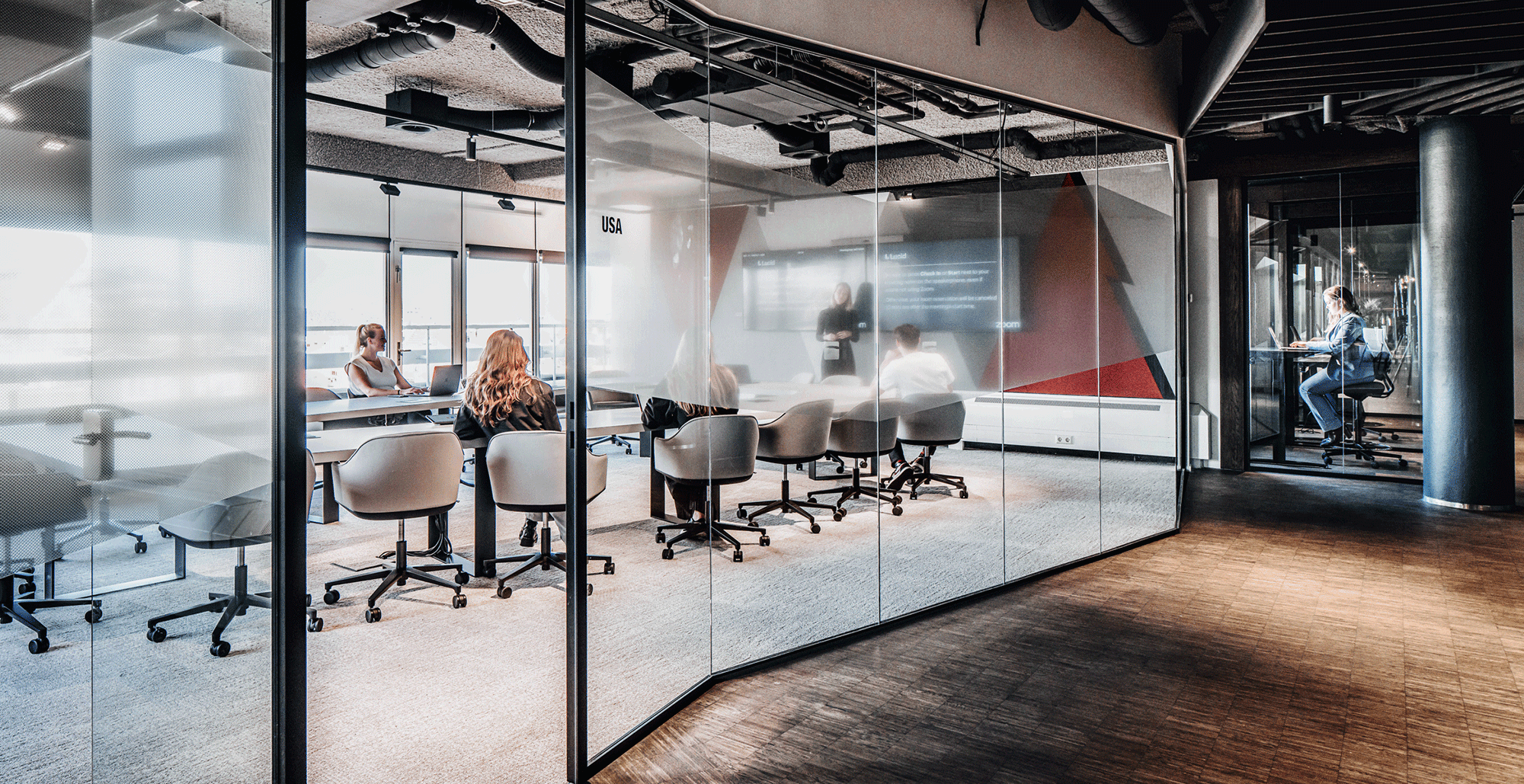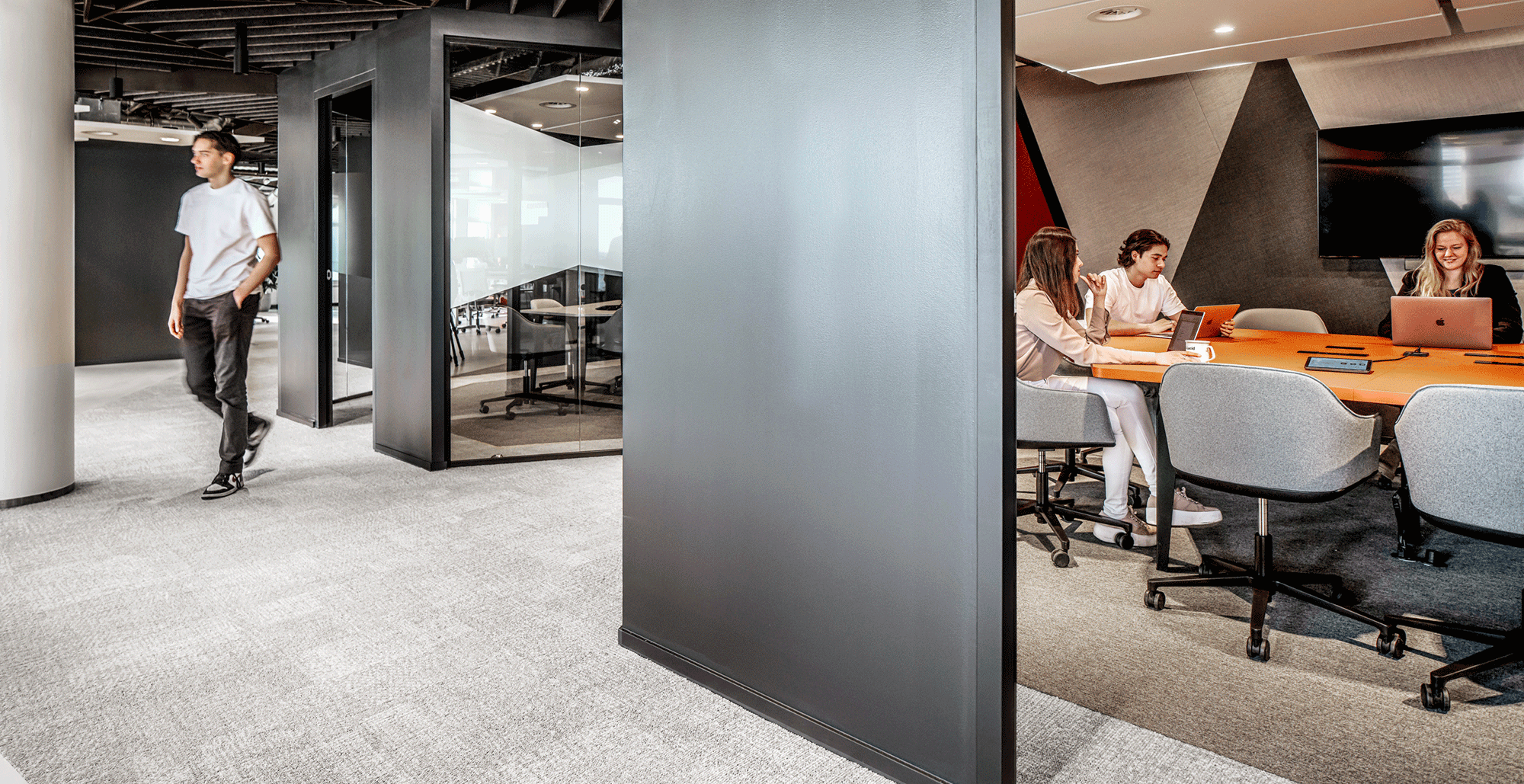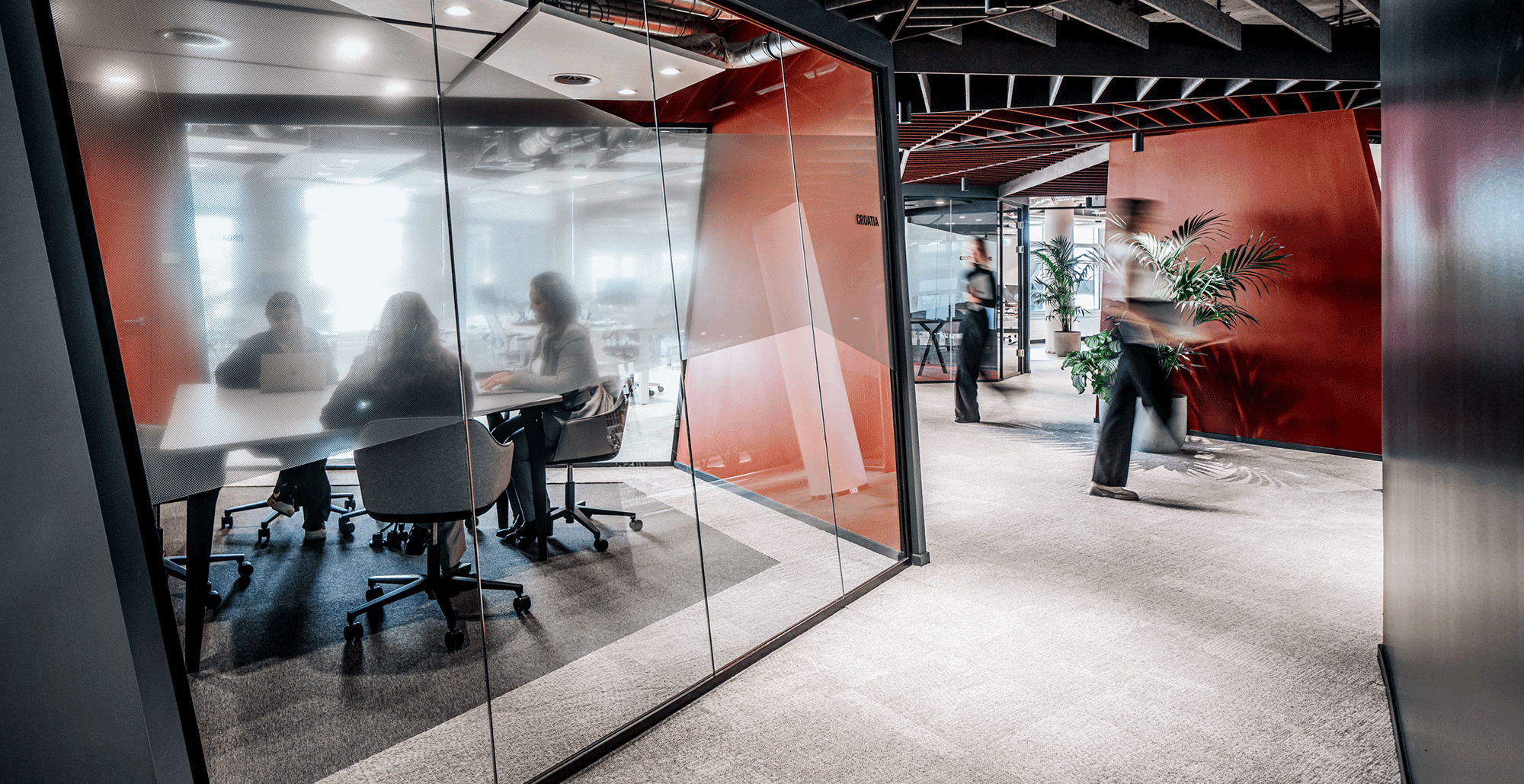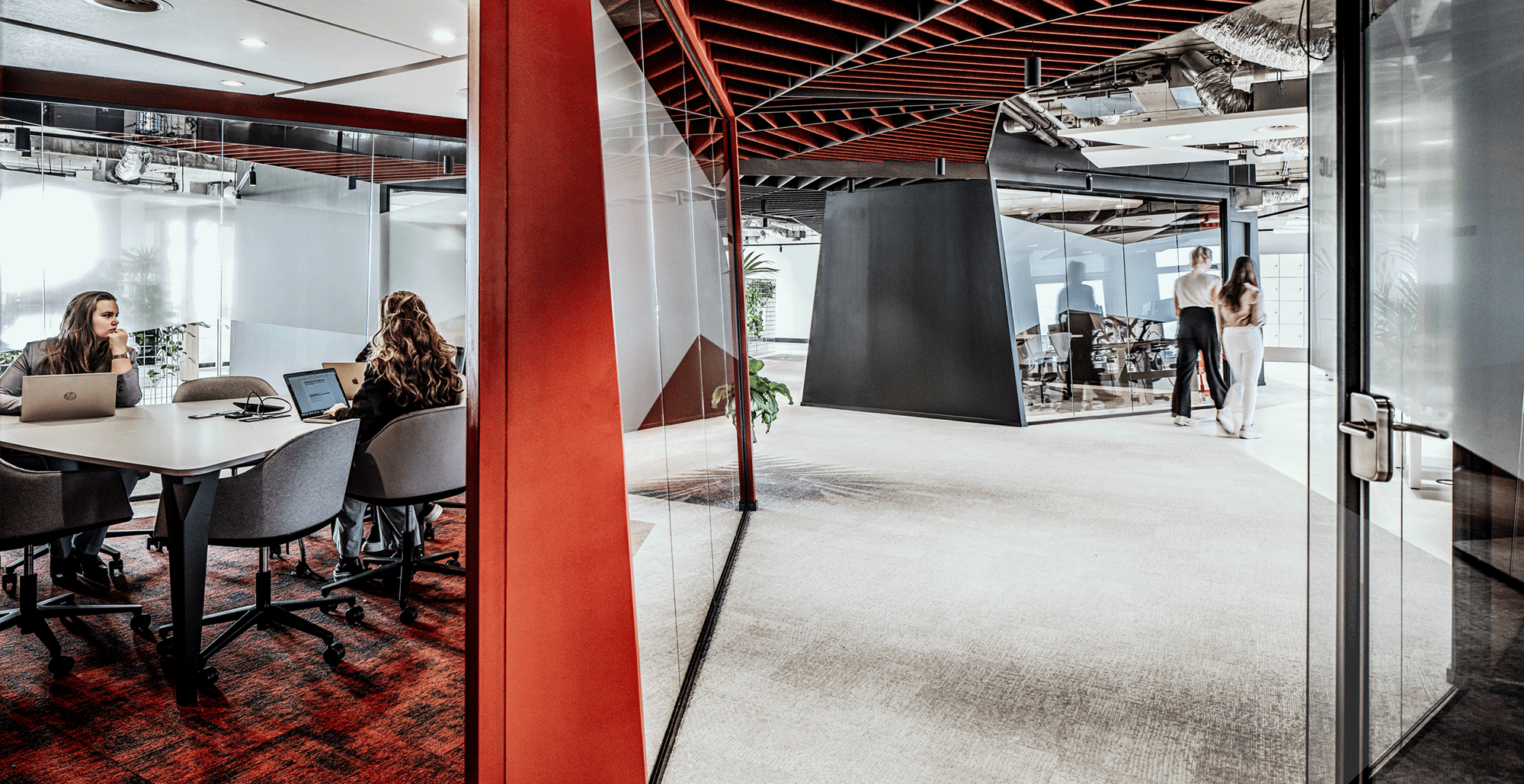 The office as a 'connective hub'
Lucid Software is a fast-growing company, which has set itself the goal of making its office a strong connective link between its people. They aimed for a strong invitation to come to the office, with a large social heart, open workspaces, and numerous well-equipped small, medium, and larger meeting rooms. The layout of the building, in which the AFM is also located, required a strong approach to make that connection tangible.
Casper Schwarz Architects came up with a design in which the workplaces are amongst the facades and the various meeting rooms are positioned in the middle of the floor, interconnected with an endlessly continuous series of triangular ceiling elements. This visually connects the two outer ends of the office, adds an acoustic function, and directs the color theme in diverse areas.
This element resembles the shape of a dragon, or a snake, which made the client, an American company from Salt Lake City, nickname it 'The Beast'. The head of the beast is the café with a large bar, a town hall area, game corners, and various seating furniture, while the tail ends in a training room all the way on the other side.
By increasing the contrast both in color and in lightness, a natural feeling of openness and freedom is created in the surrounding work zones, while the meeting rooms are all about focus. A walk on the Lucid Software floor is a voyage of discovery, with walkways stretching between the obliquely positioned meeting rooms, with unexpected twists and turns and alternating interruptions such as wall benches and seating corners in various places.
As nothing is straight in this interior design, the relatively dull building with ditto facades is overruled by the powerful interior. Everyone can find his or her own place and communicate in any way they want, live or online, formally or informally. A true human-centered and connective hub.
Project architects: Casper Schwarz, Elaine Keet, Lisan Geerts
Project management and construction: Newkantoor
Location:  Amsterdam