| | |
| --- | --- |
| Utrecht | 700 m2 |
| Commercial | June 2021 |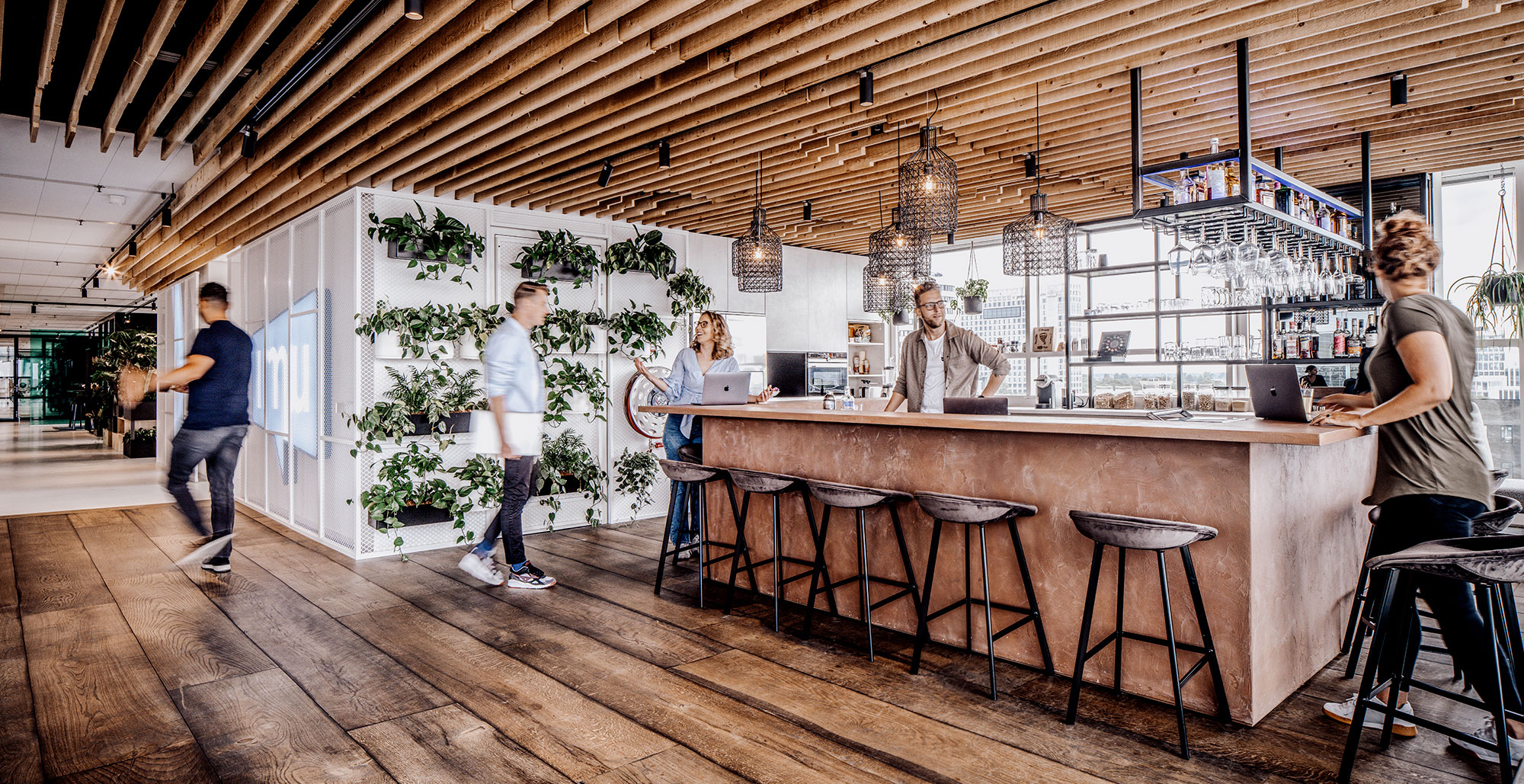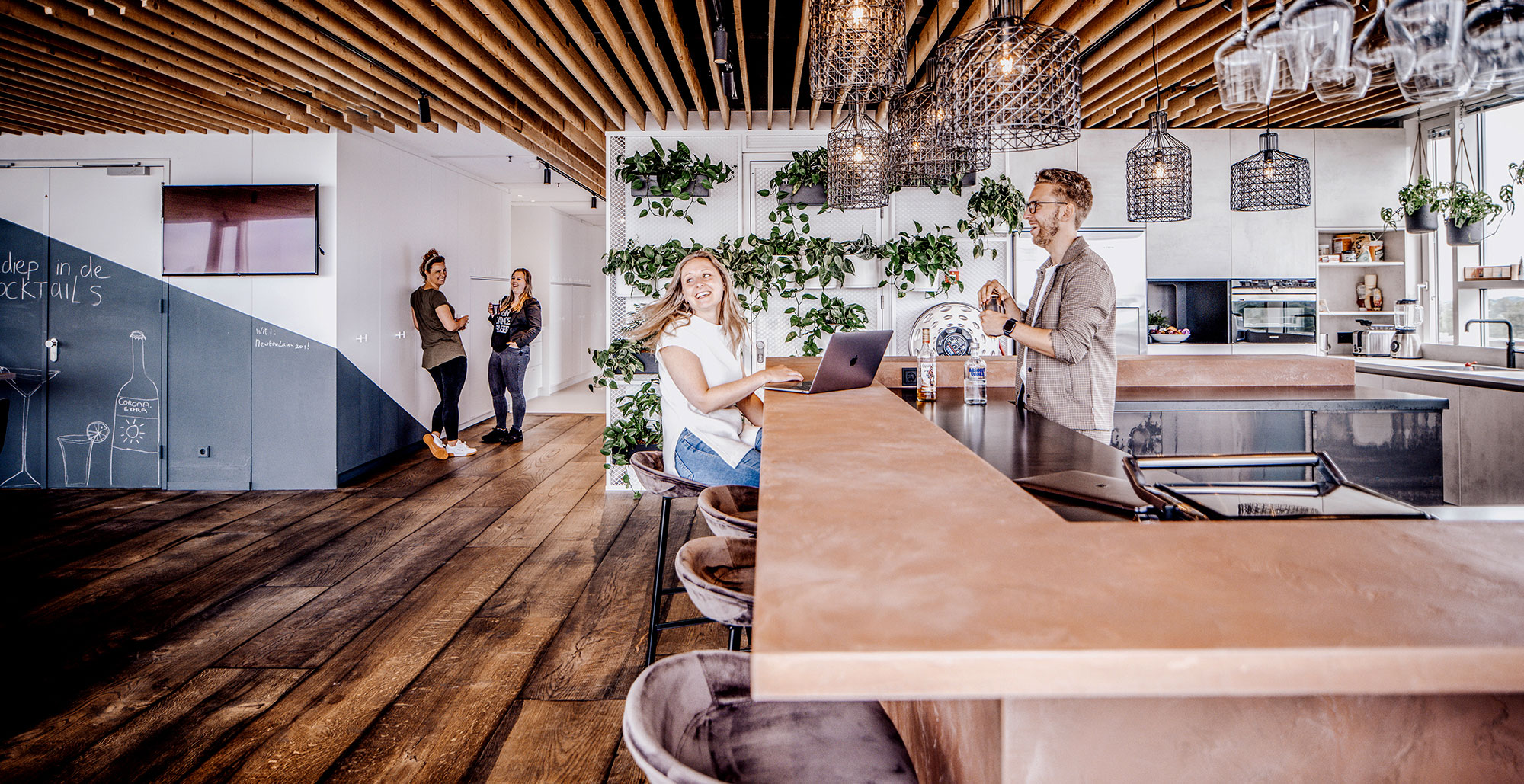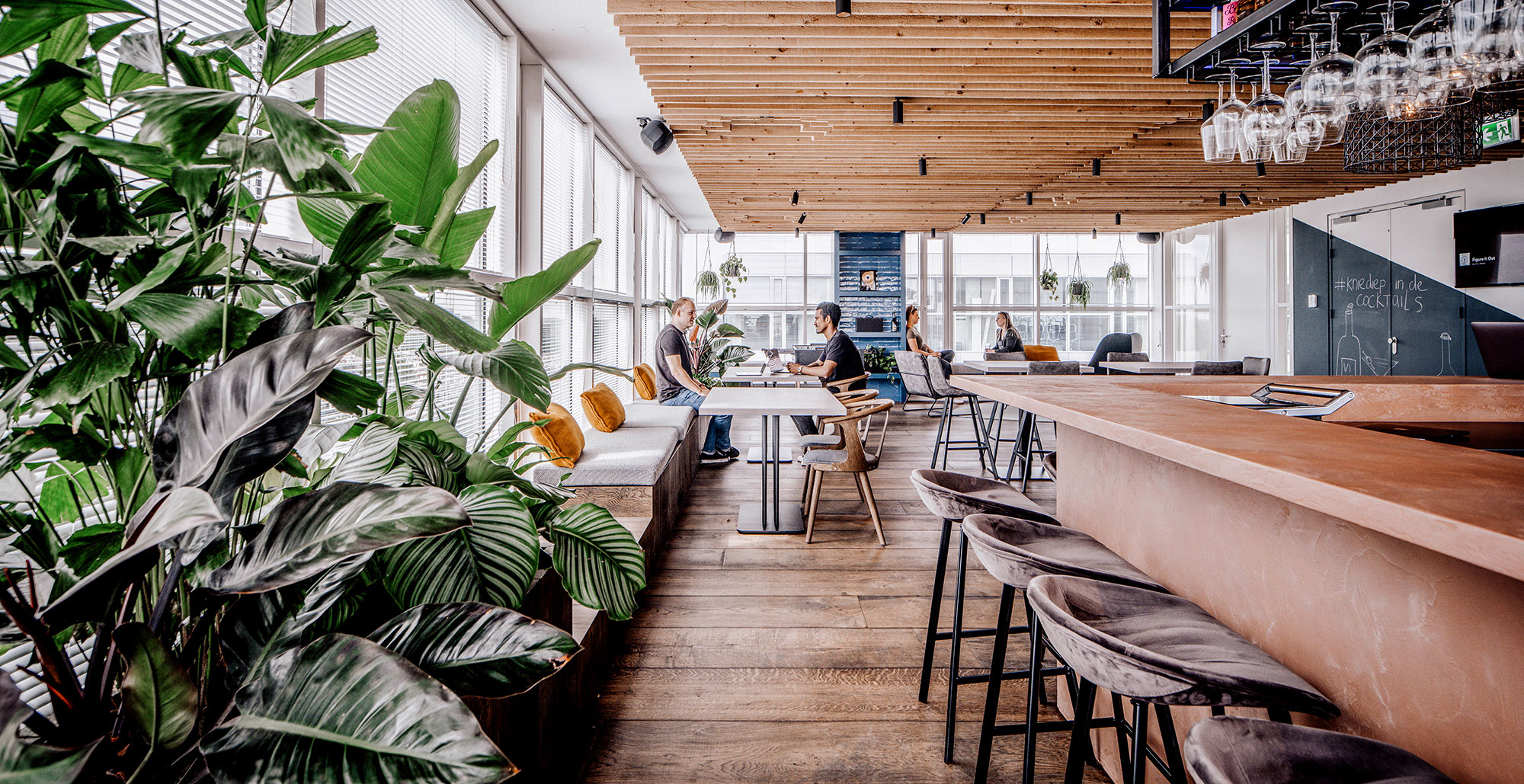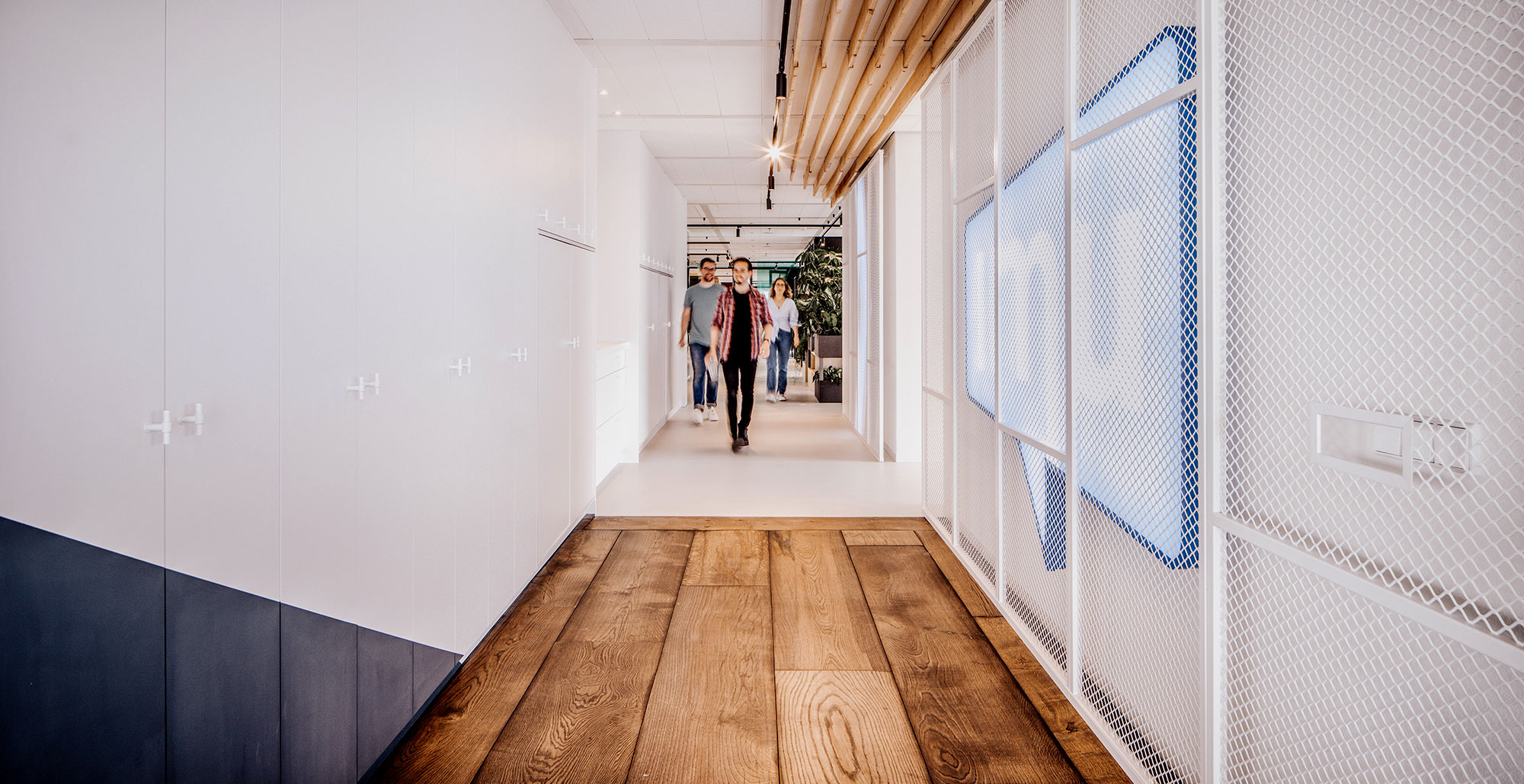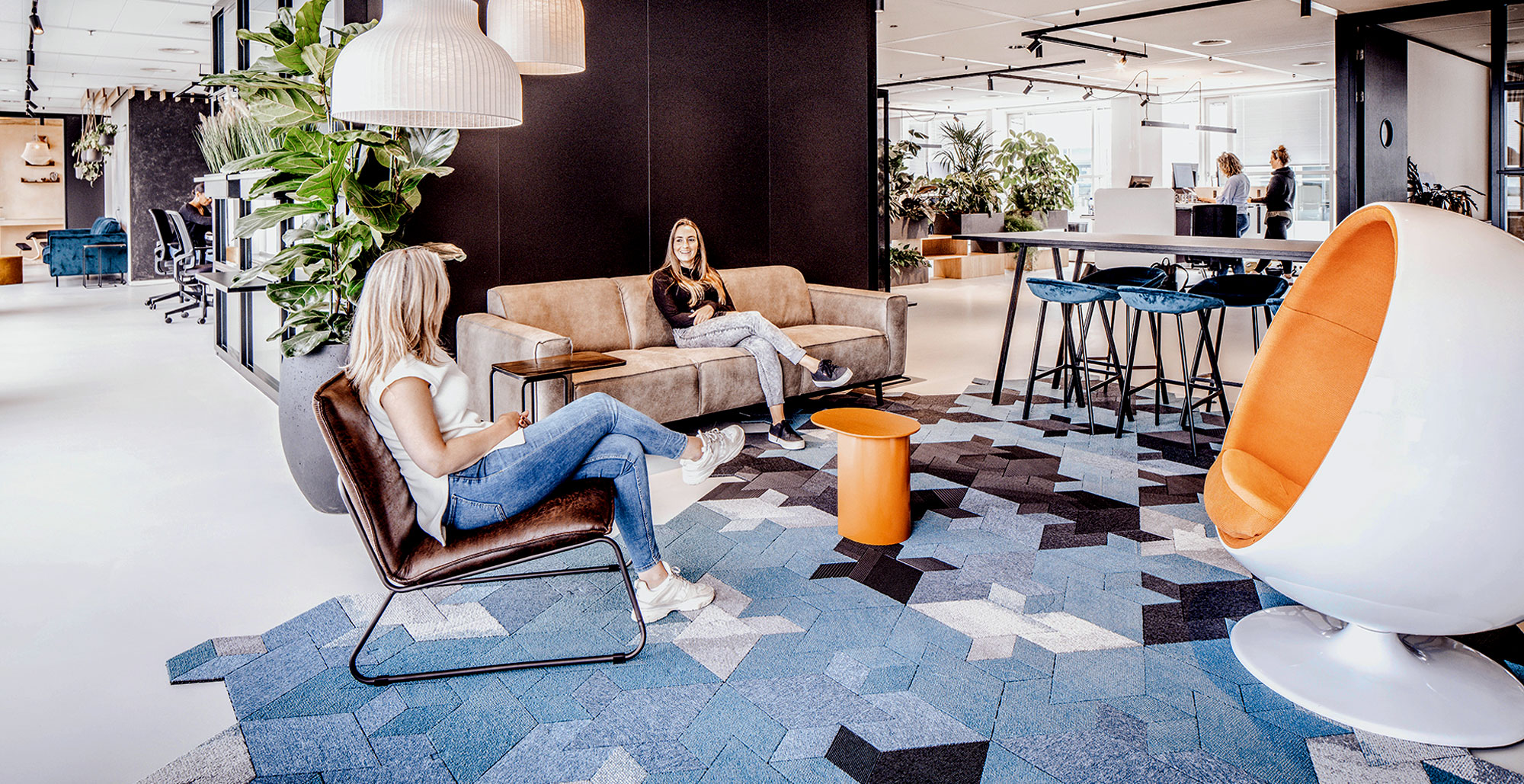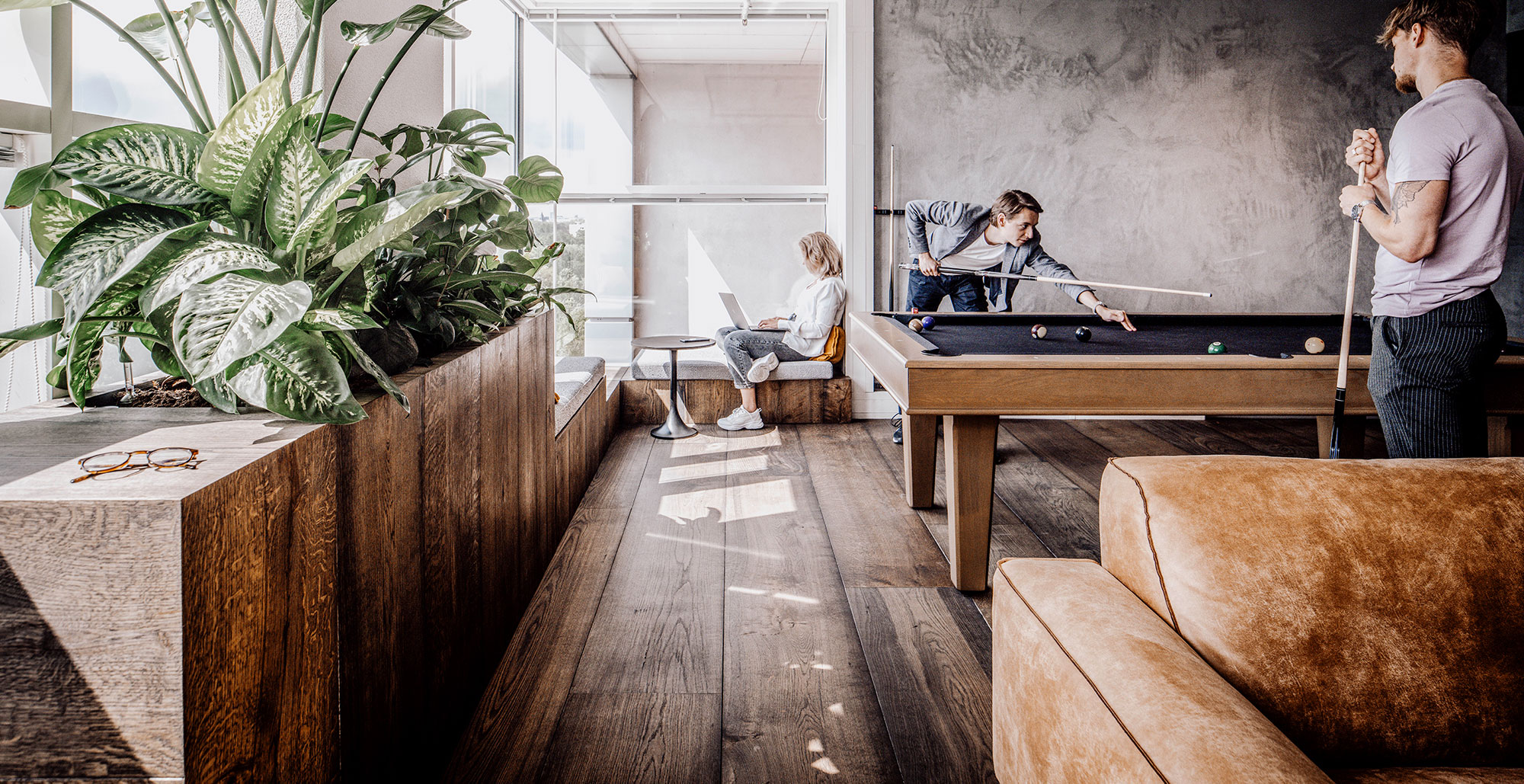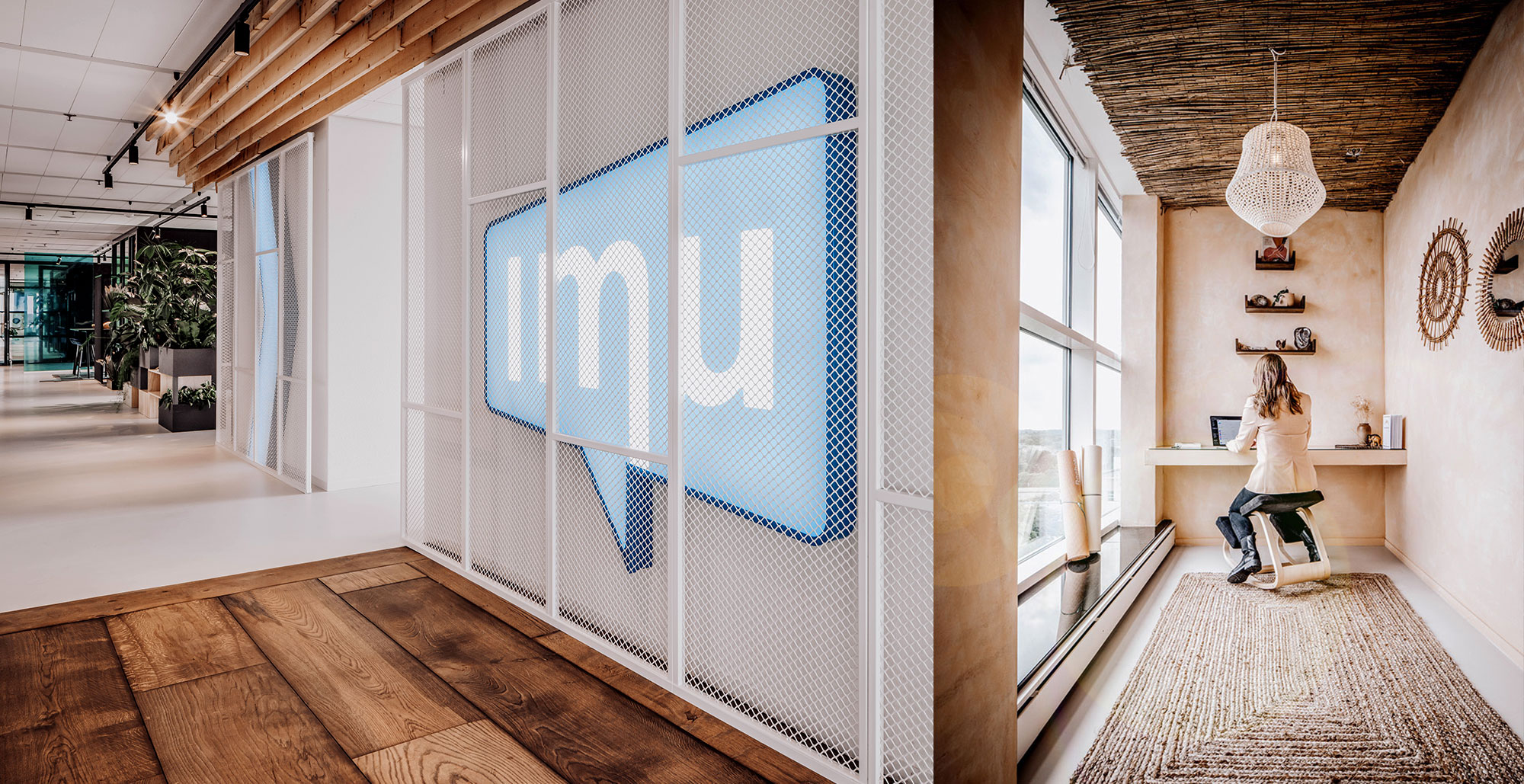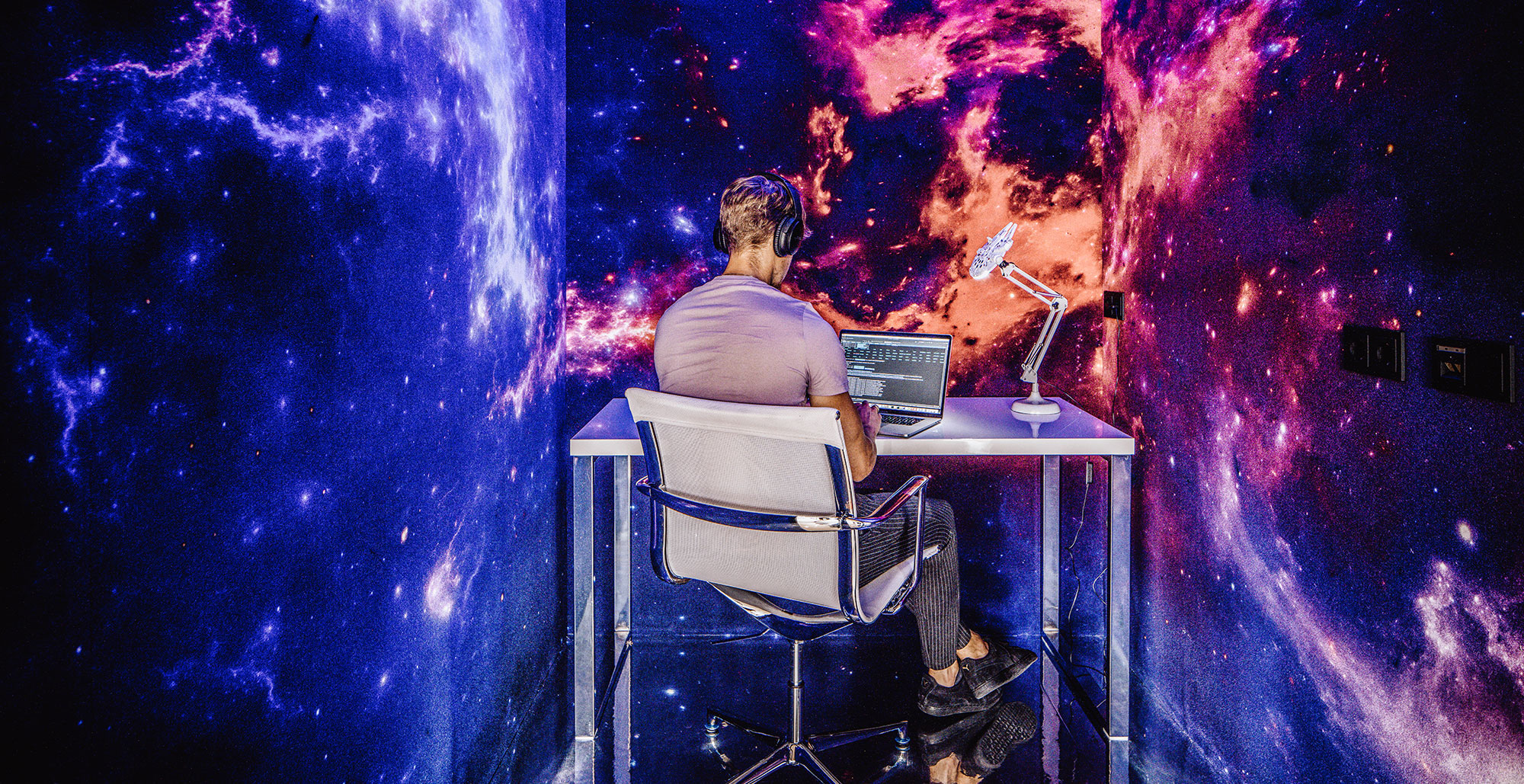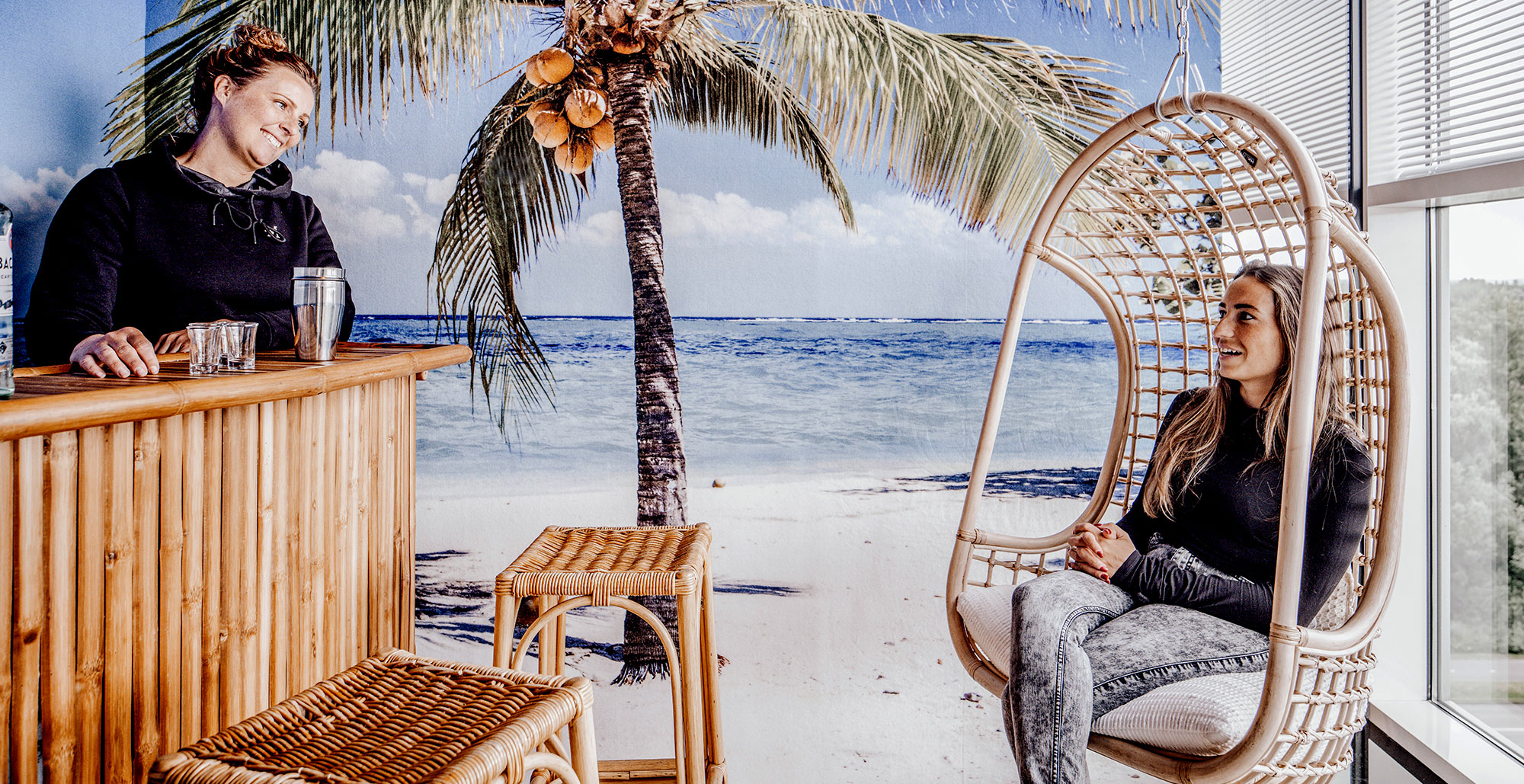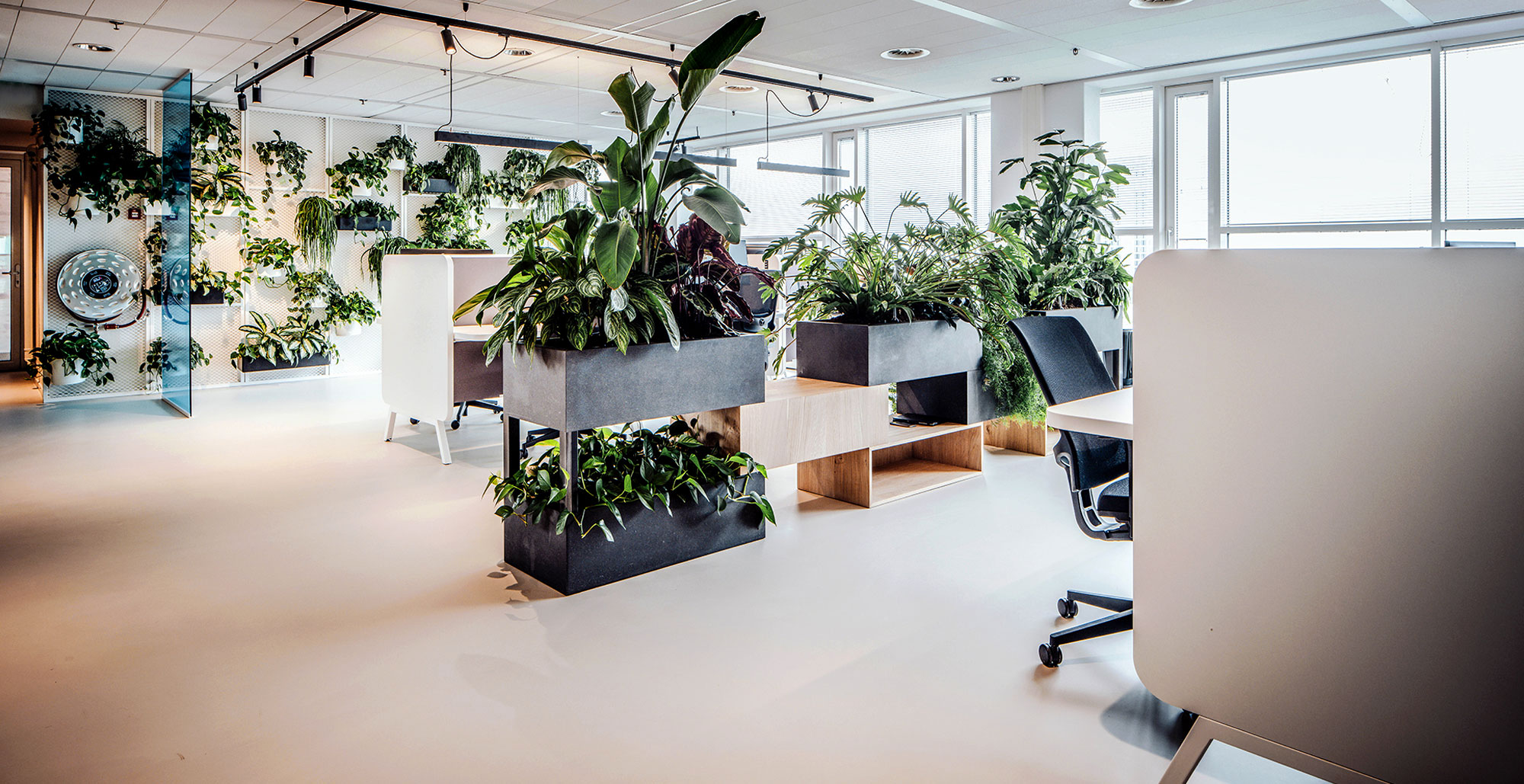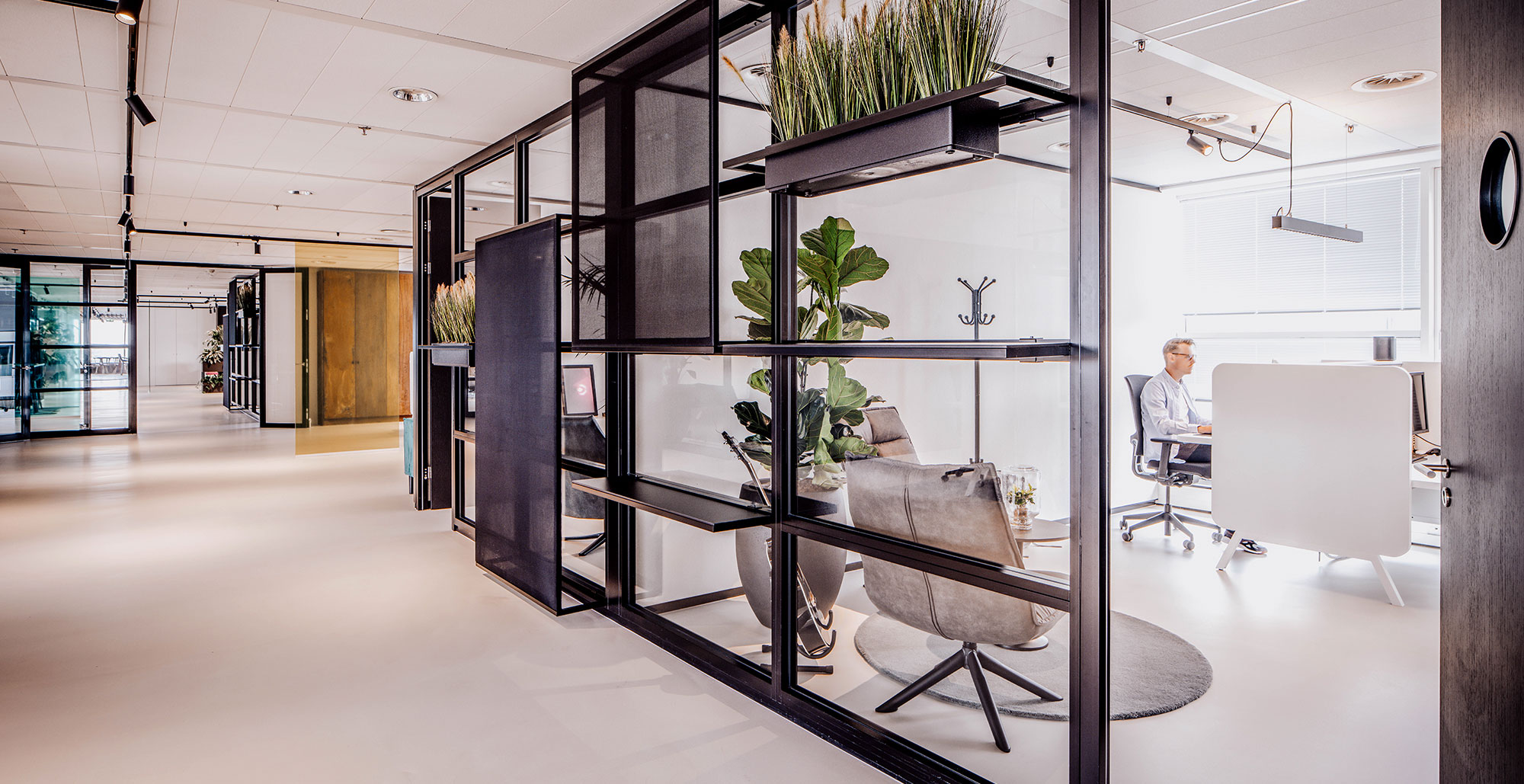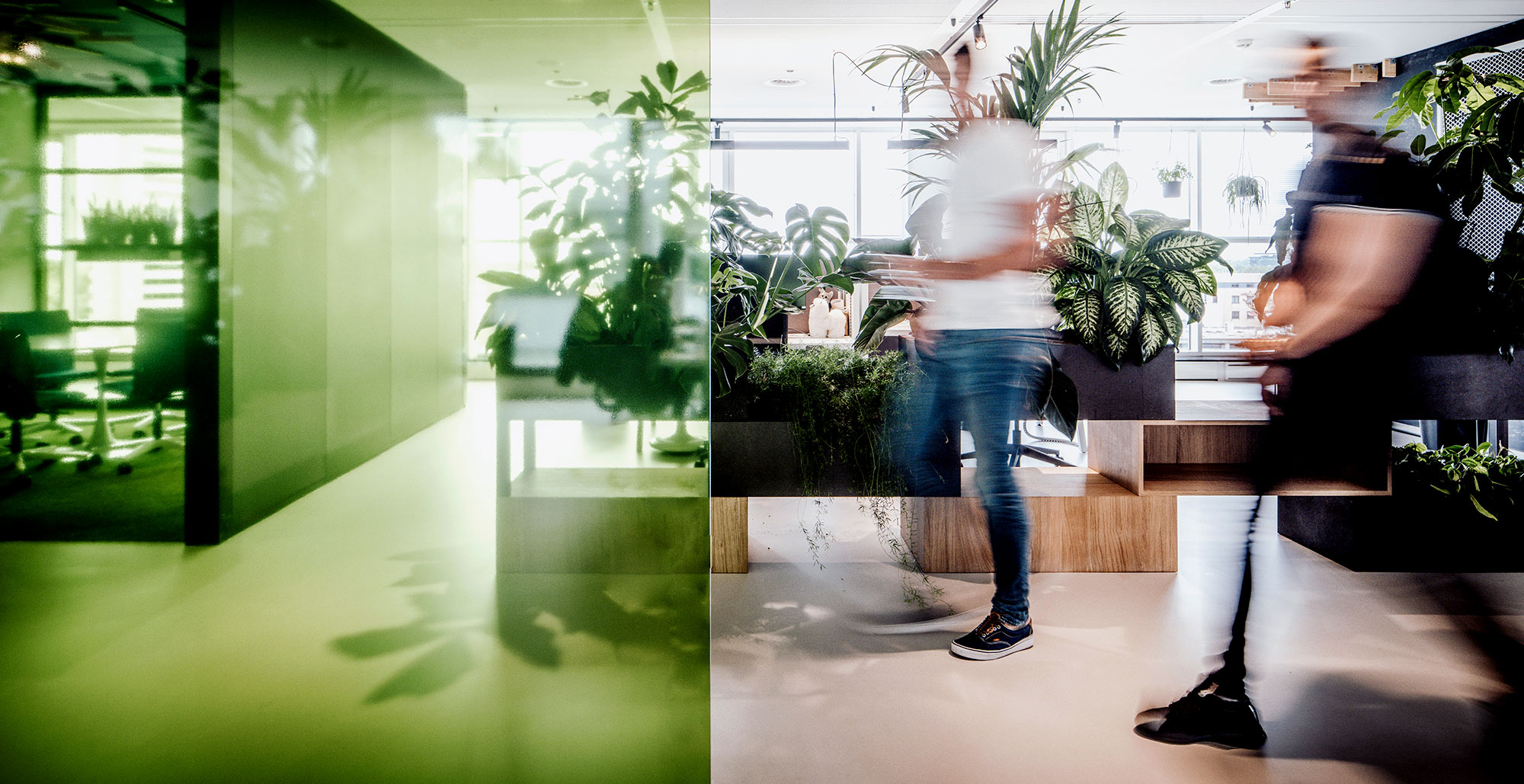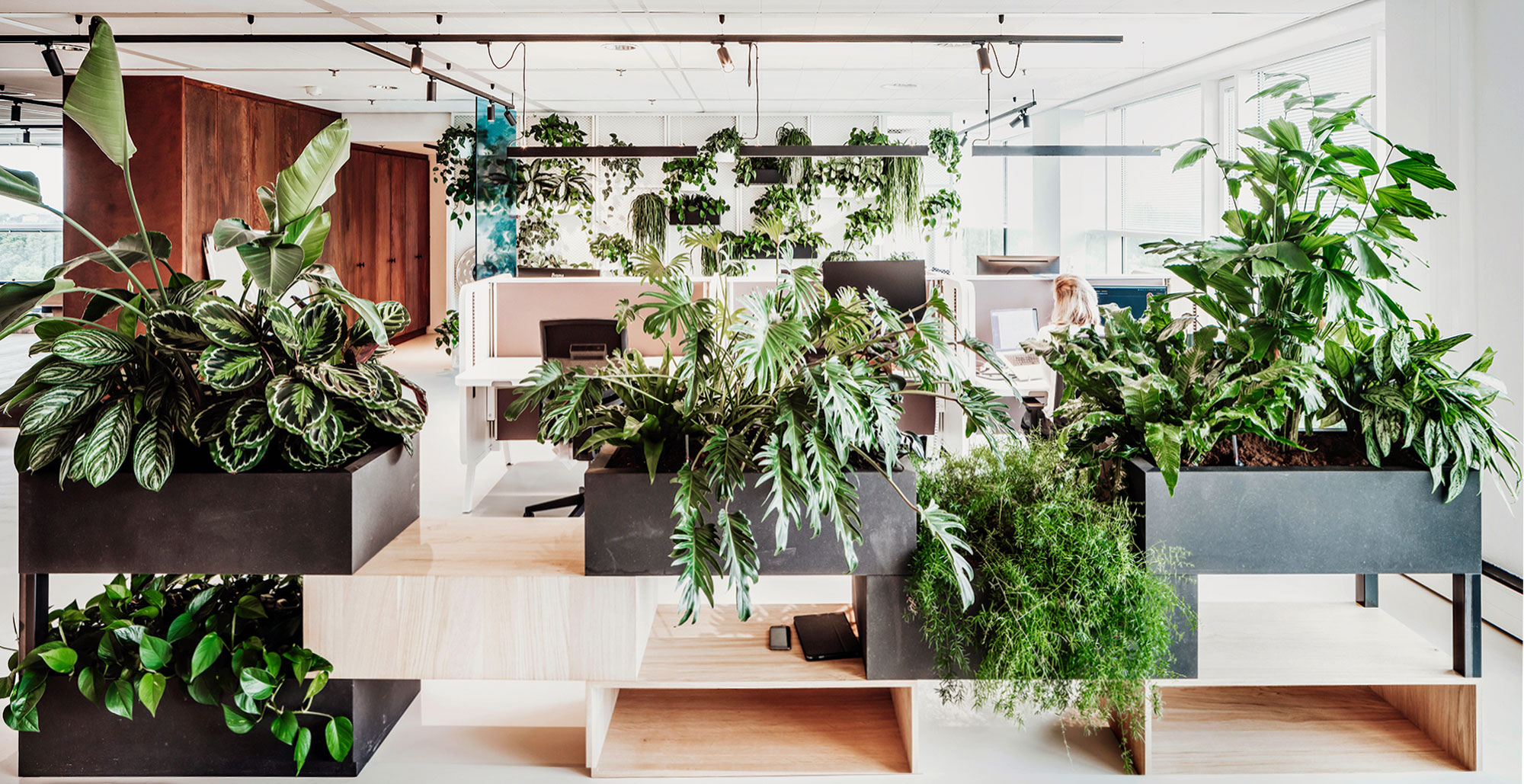 IMU is one of our first clients to embrace the Habitoor concept. The two inspiring owners Tonny Loorbach and Martijn van Tongeren decided to change location to expand their successful online marketing businesses. They moved from a monumental Herengracht location to an office building in Rijnsweerd. A logical step in numbers, yet a challenging step in terms of the enjoyability of the workplace. Against all odds…
In close collaboration with SURE Projectmakers we developed an interior design within a limited budget, re-using the existing partition walls and leaving the lowered ceiling in. We have translated the practical approach of Tonny and Martijn by using the 'make-over' technique:
We added shelves, screens, and plants to the existing separation walls 
We took out the carpet tiles and added a plain white liquid floor
We kept the existing cabinets in place and had them refinished with corroded steel
We kept the existing light lines in place, but disconnected them and added a new grid of multifunctional LED fixtures on tracks
We painted the ceiling black in the bar area and added old wooden lamellas underneath
We re-used the existing furniture of the previous IMU office and added low-cost new pieces
We created surprising thematic focus rooms using printed carpets on the walls (SURE)
We added modular plant pots that can be used on any location on the floor as separation elements
And above all, we managed to create a human, vibrant and inspiring workplace, with great variety and enough space for growth. The new home of the IMU people!
Interior architects: Casper Schwarz, Elaine Keet