| | |
| --- | --- |
| WTC | 1800 m2 |
| Commercial | 2018 |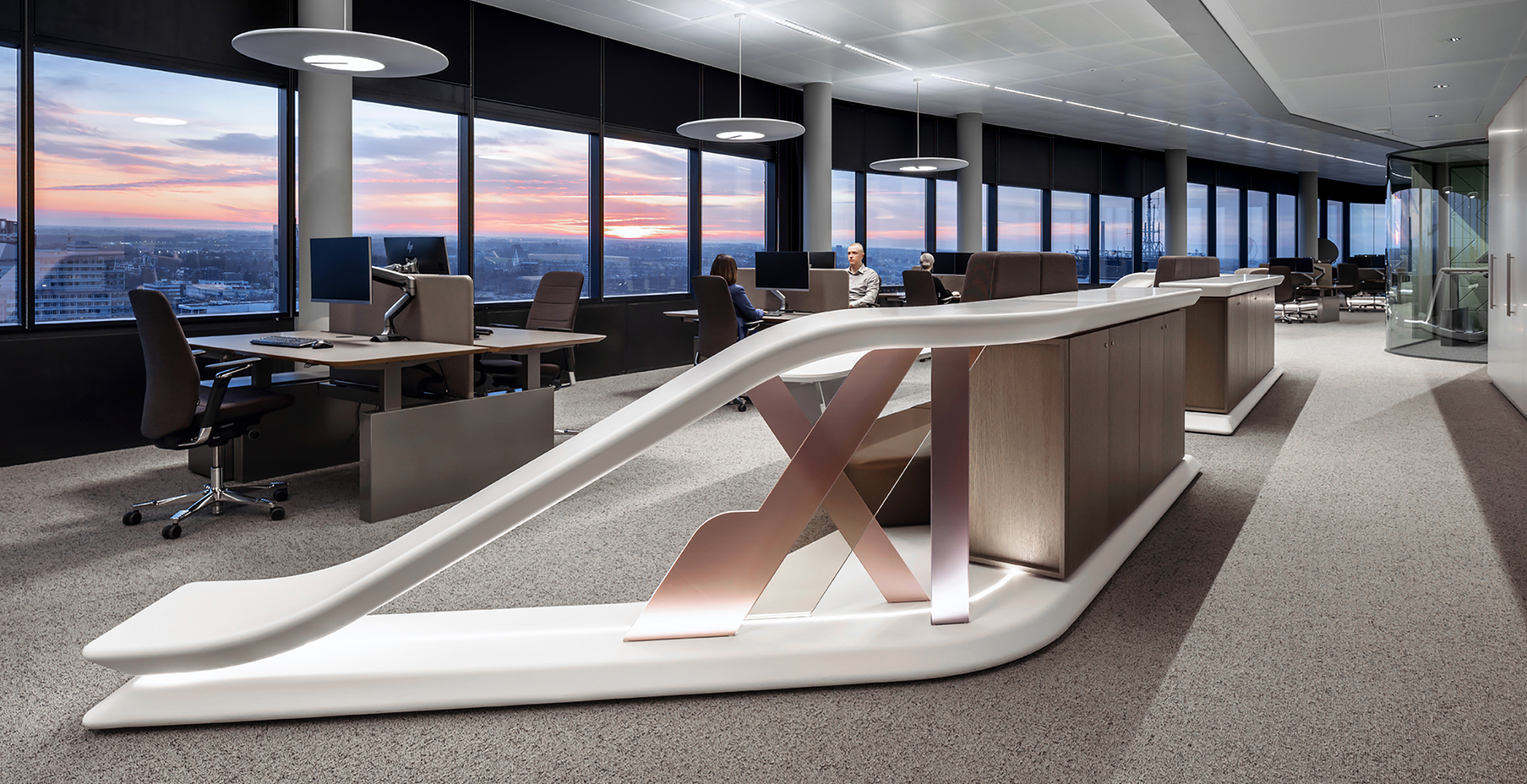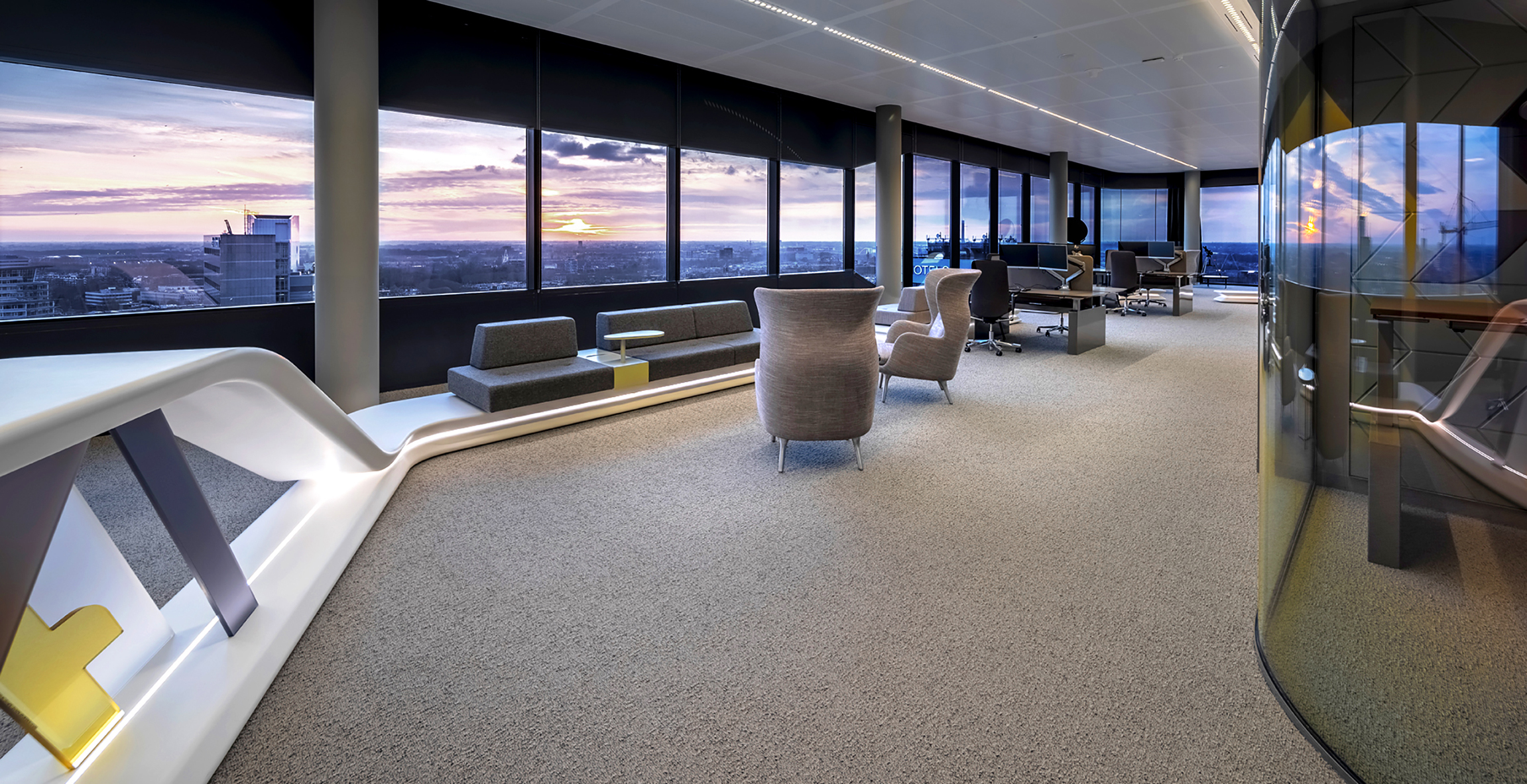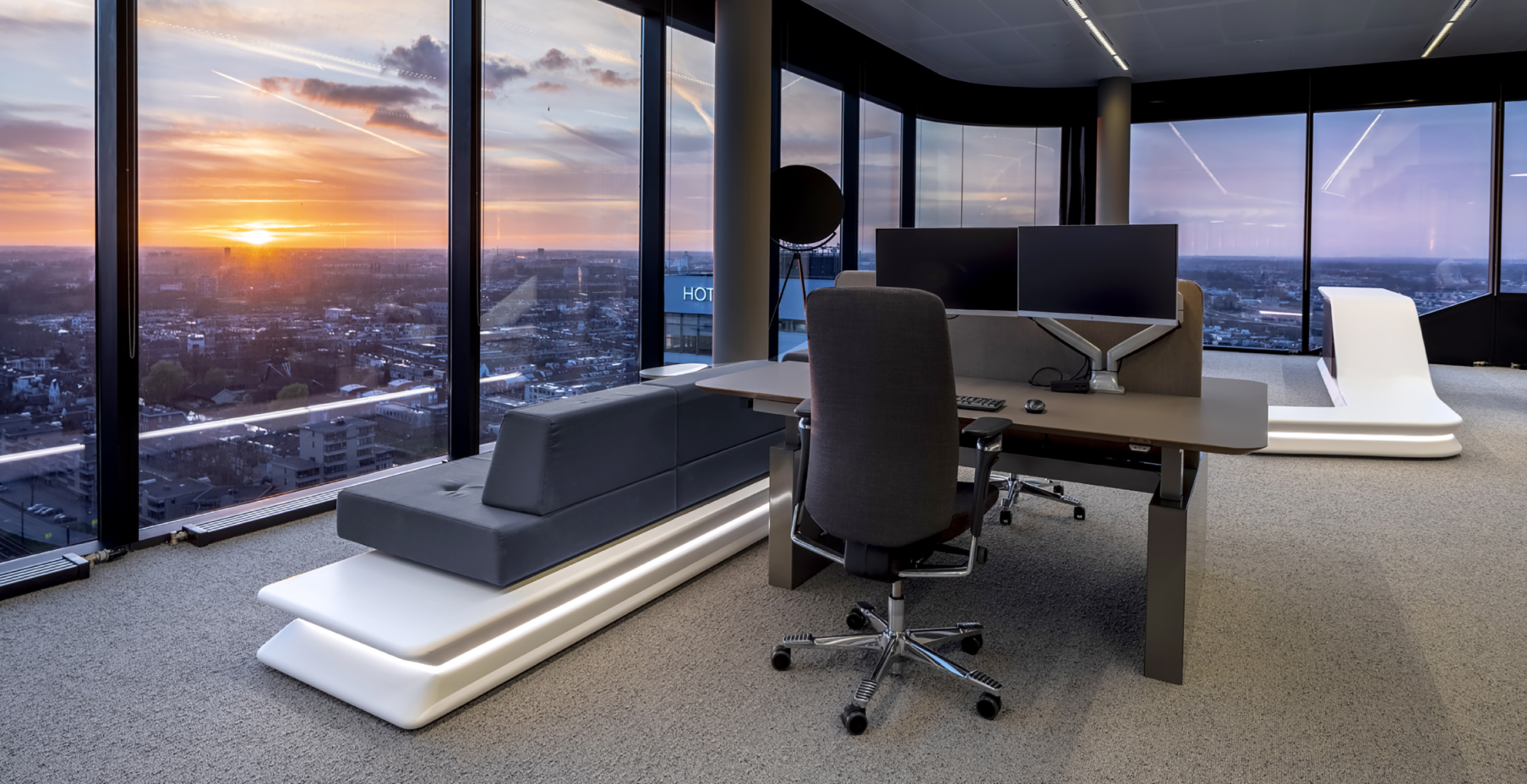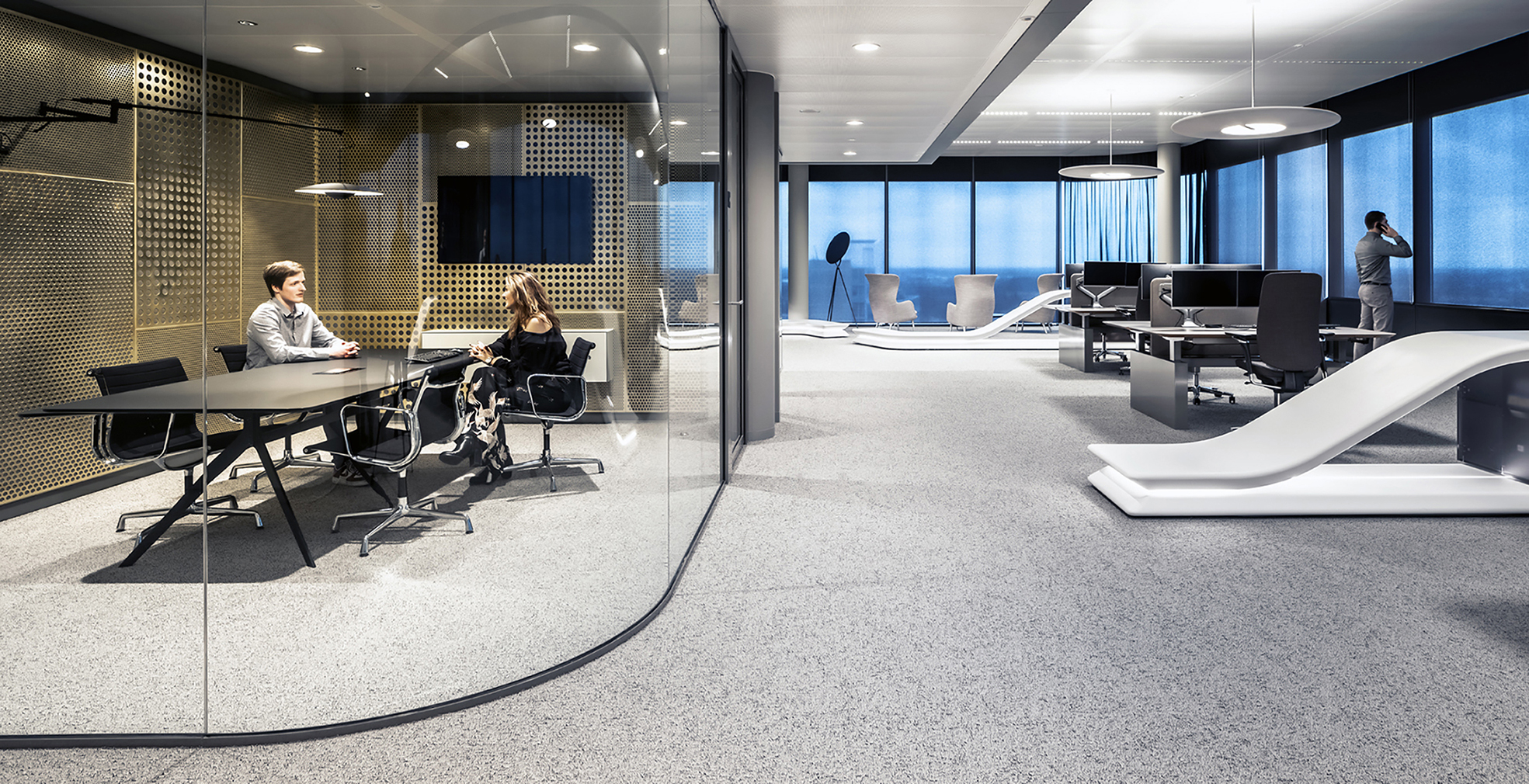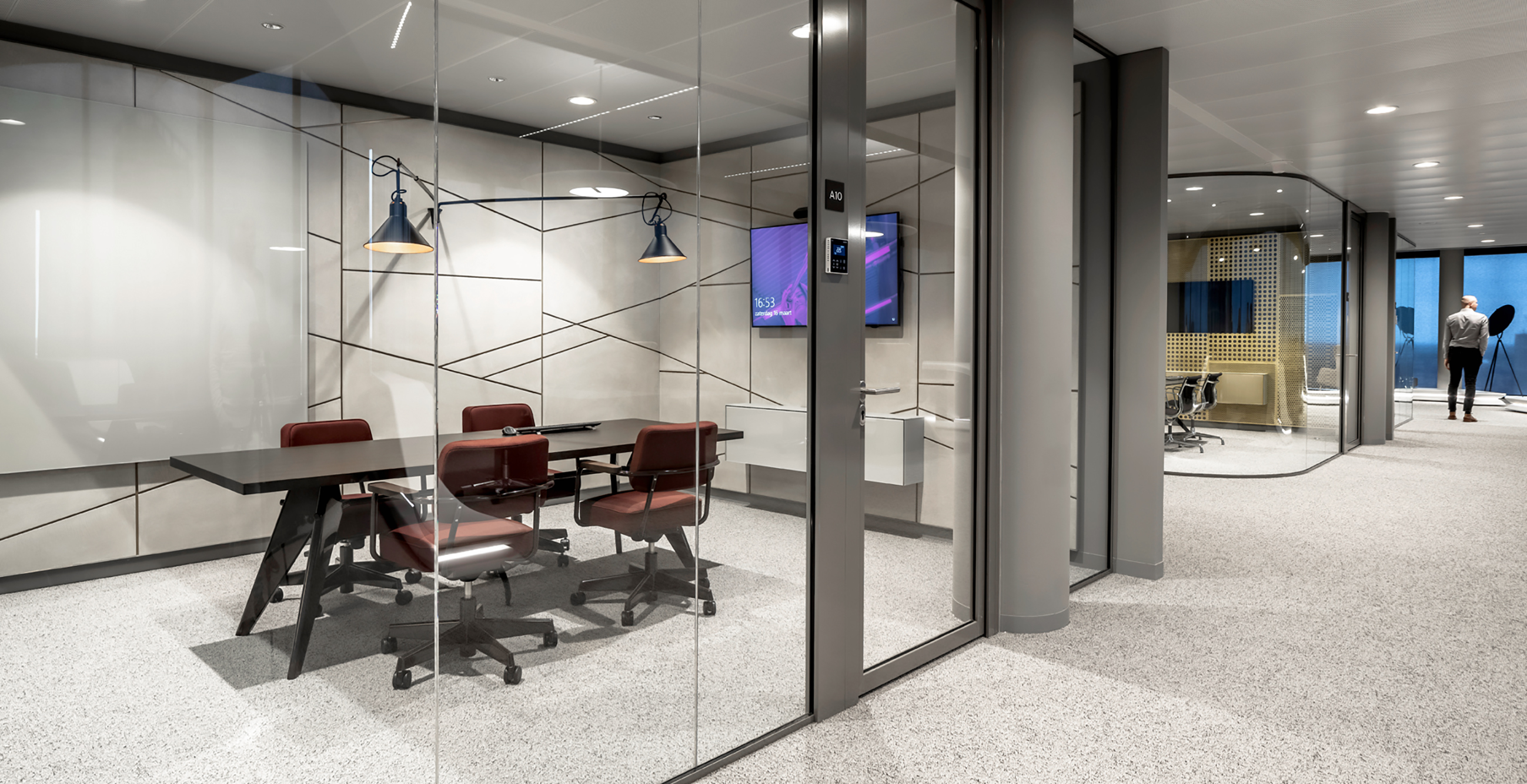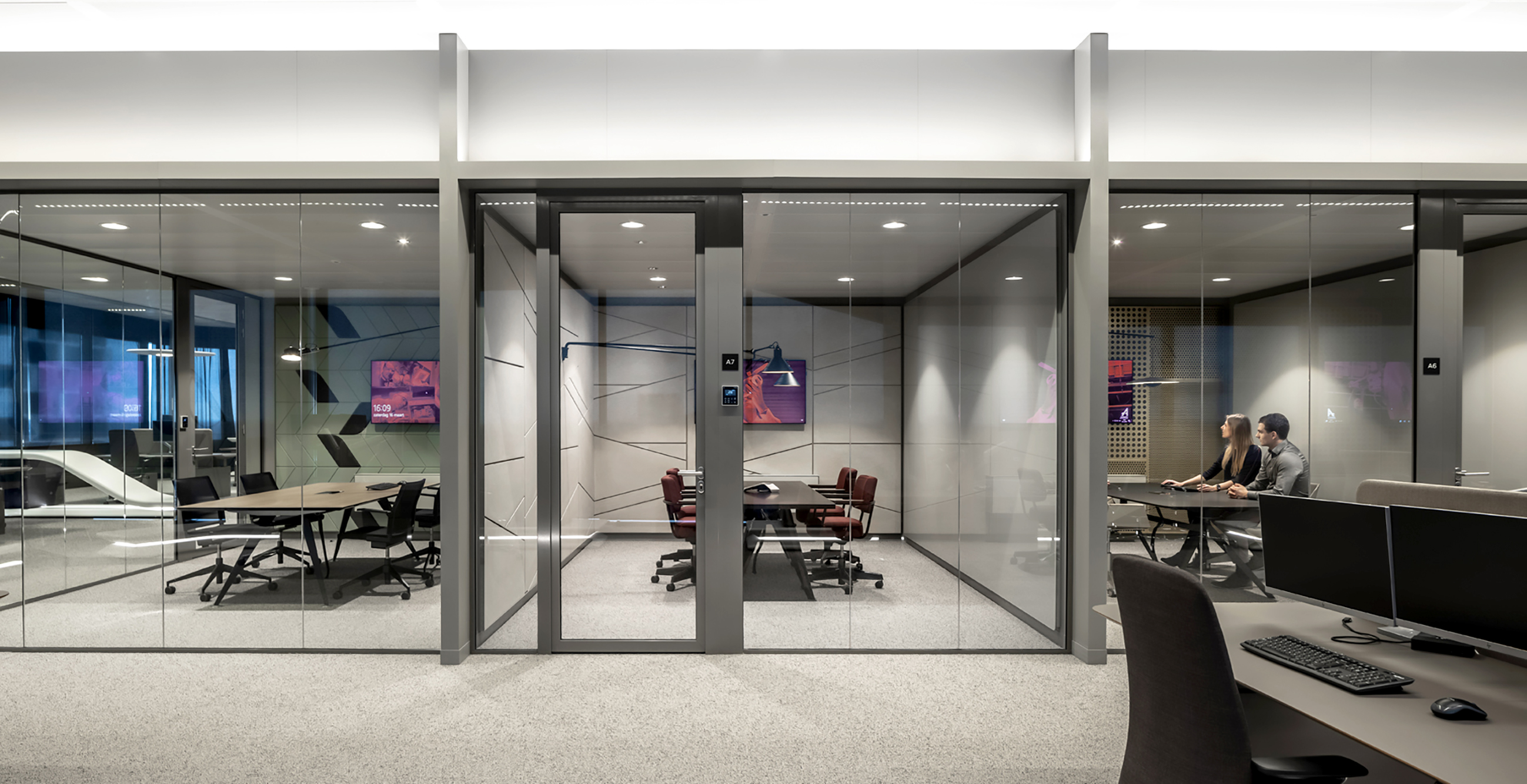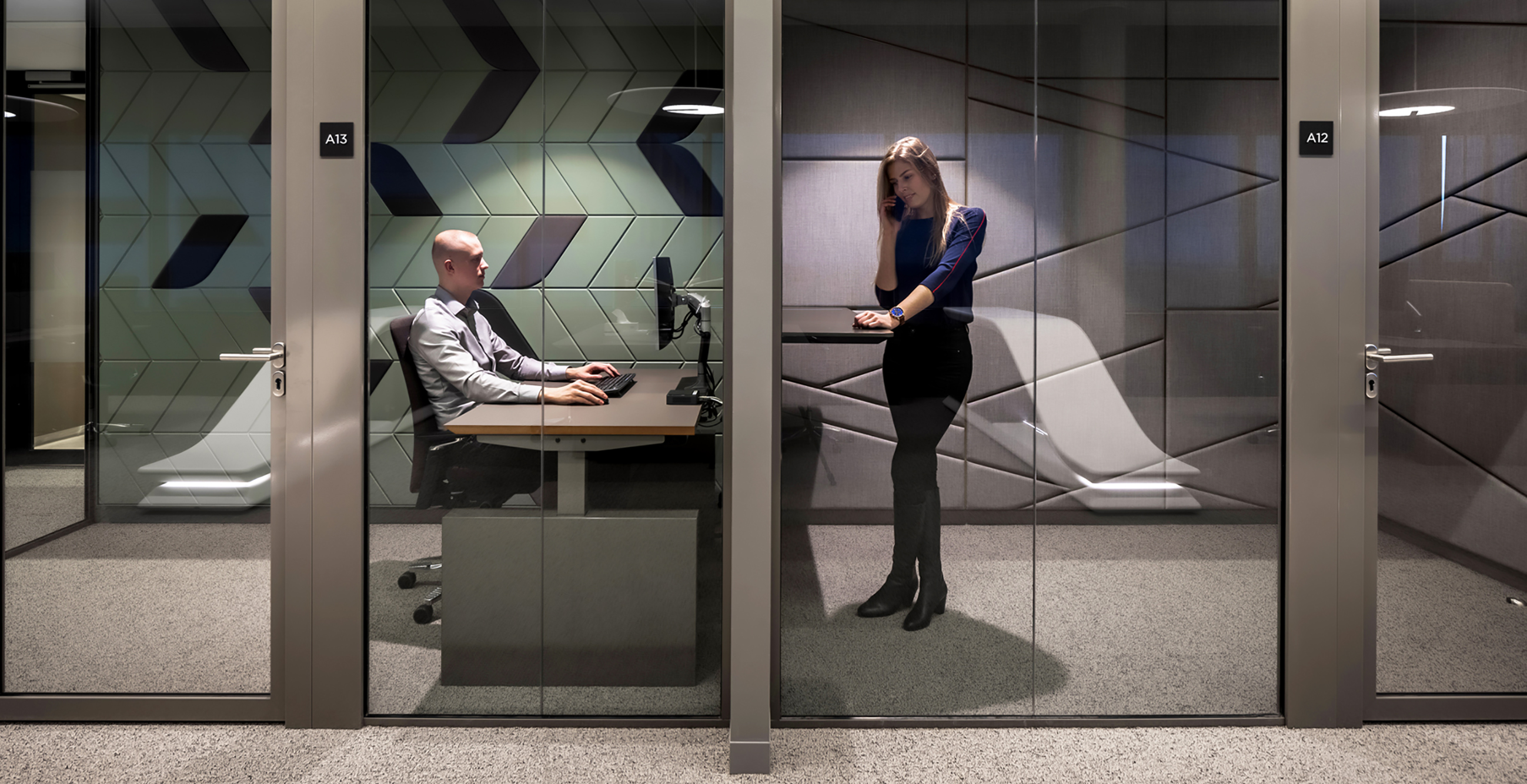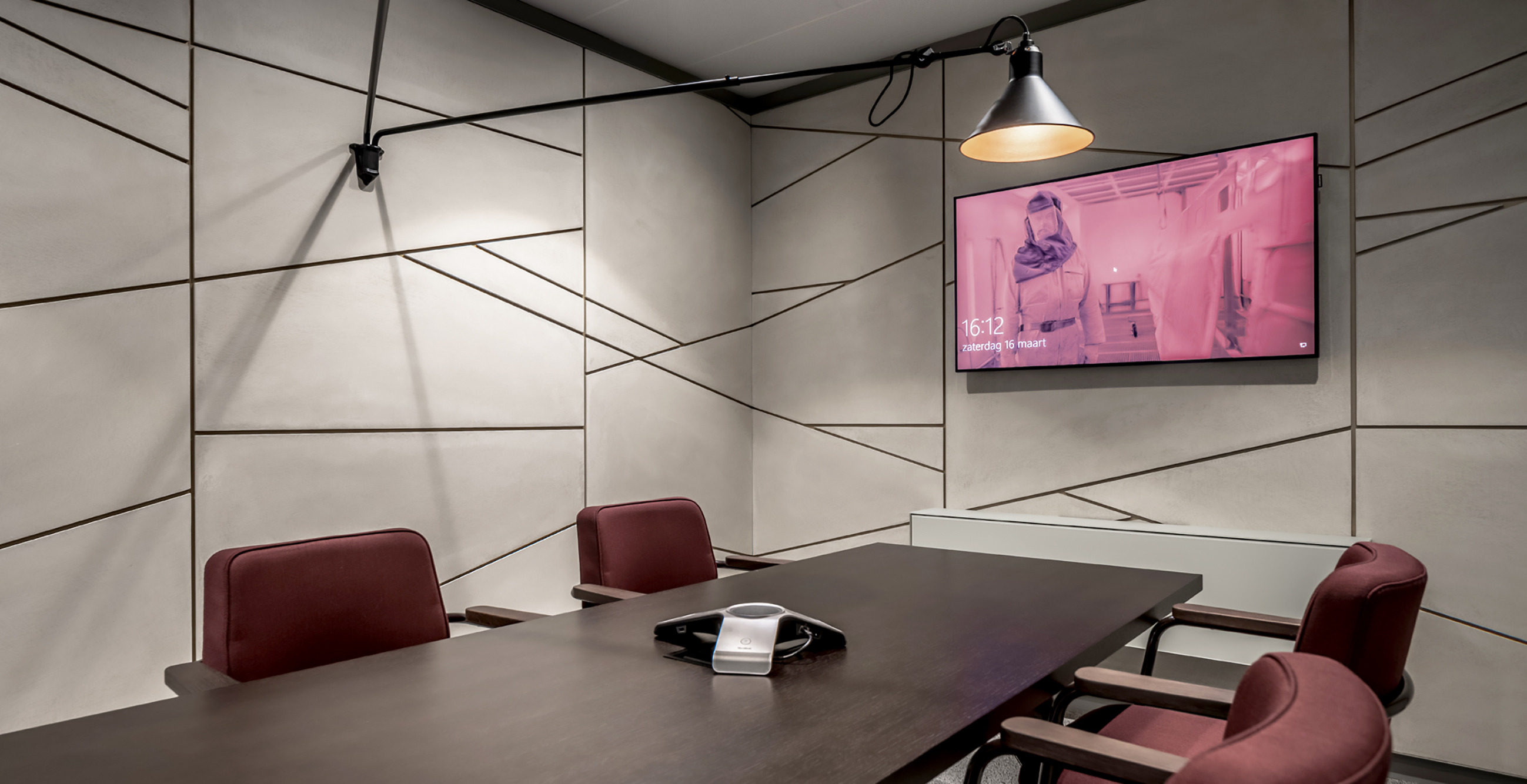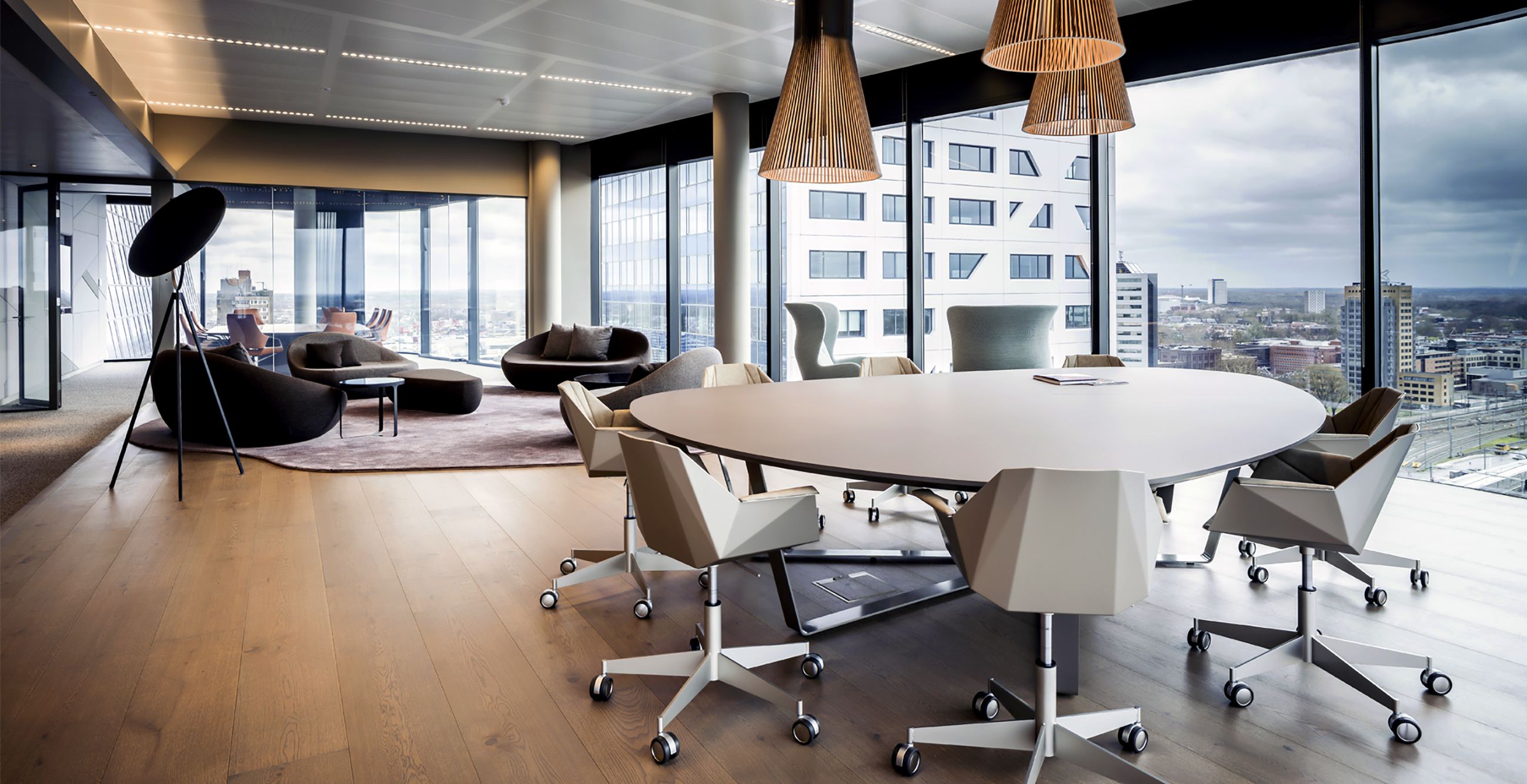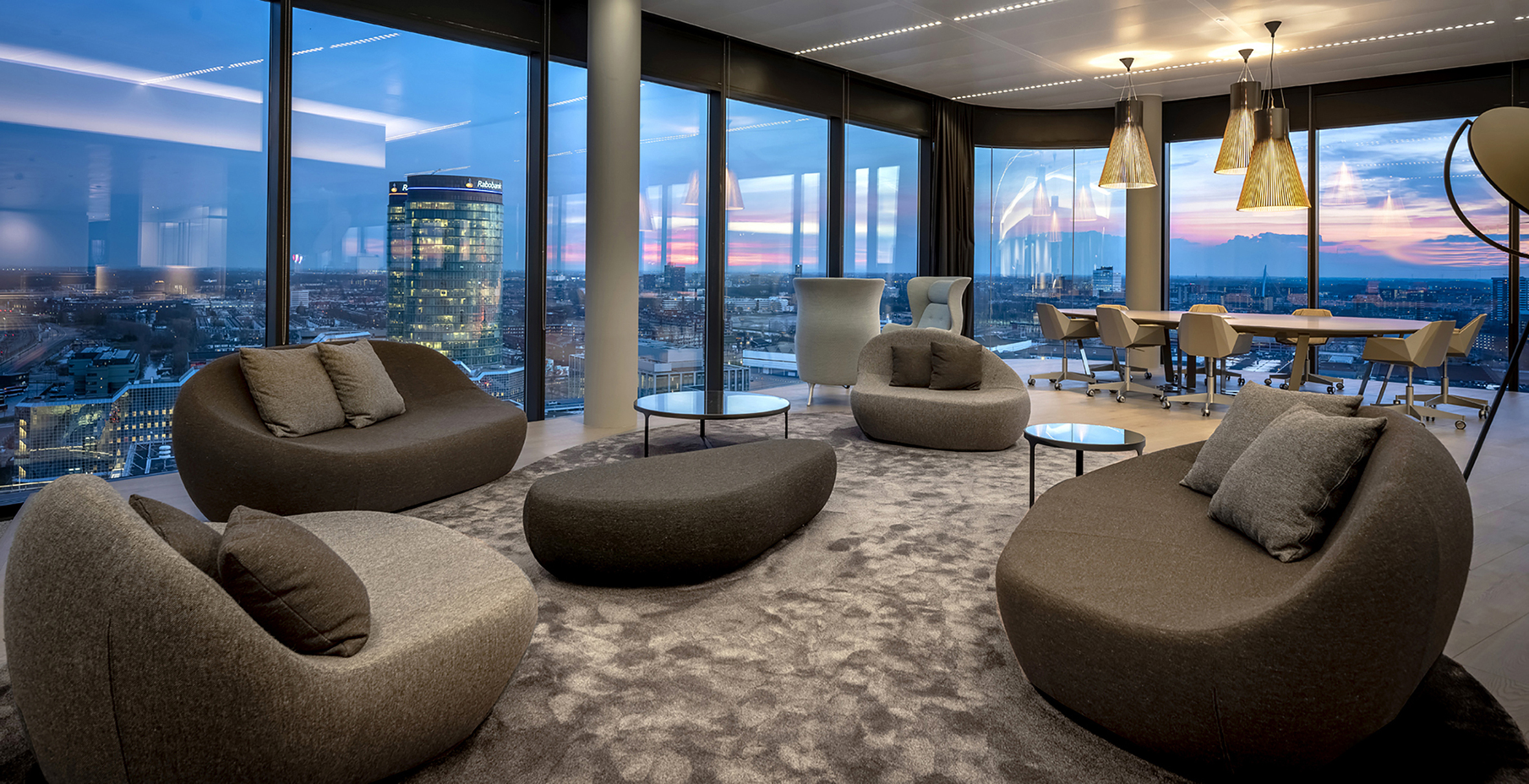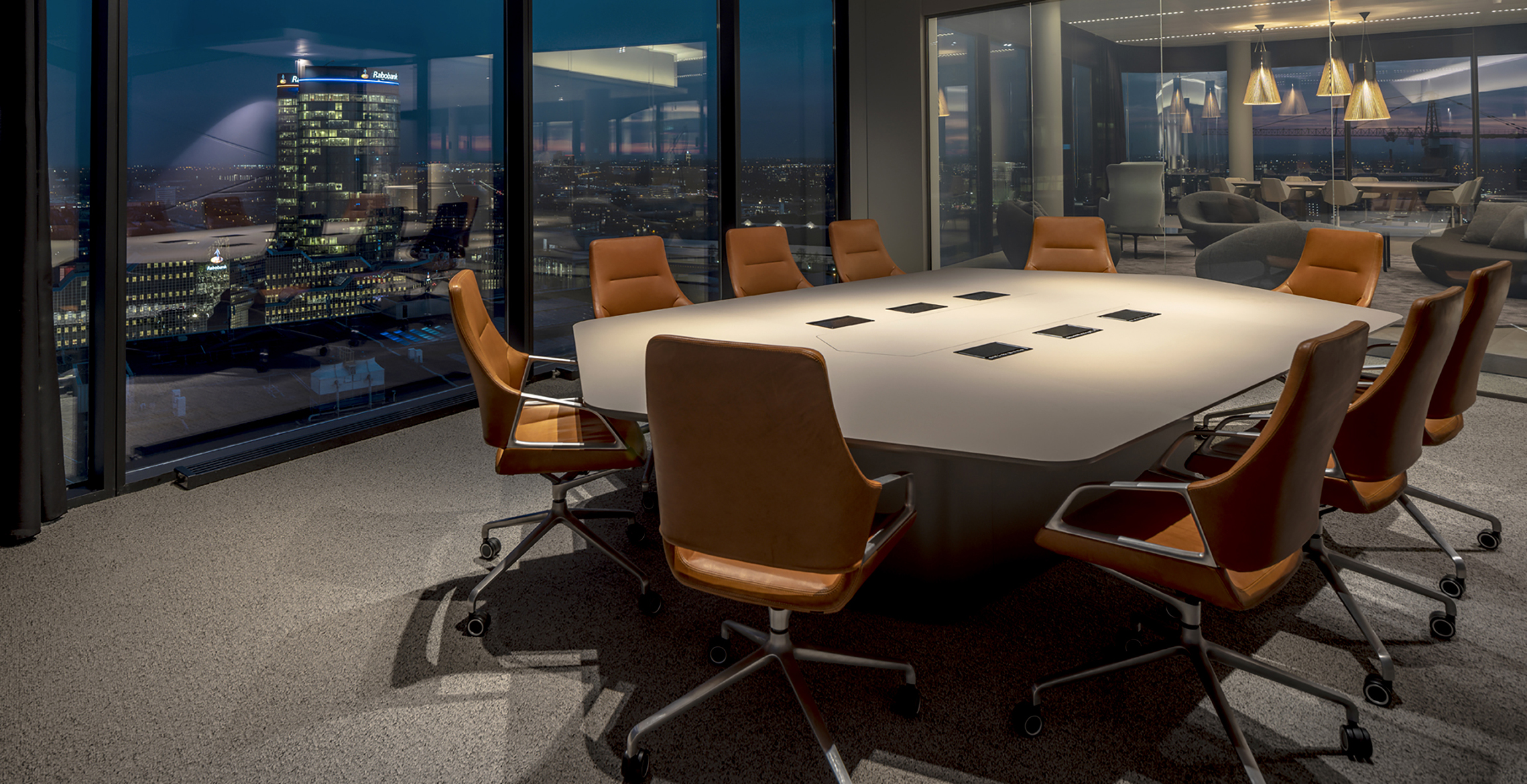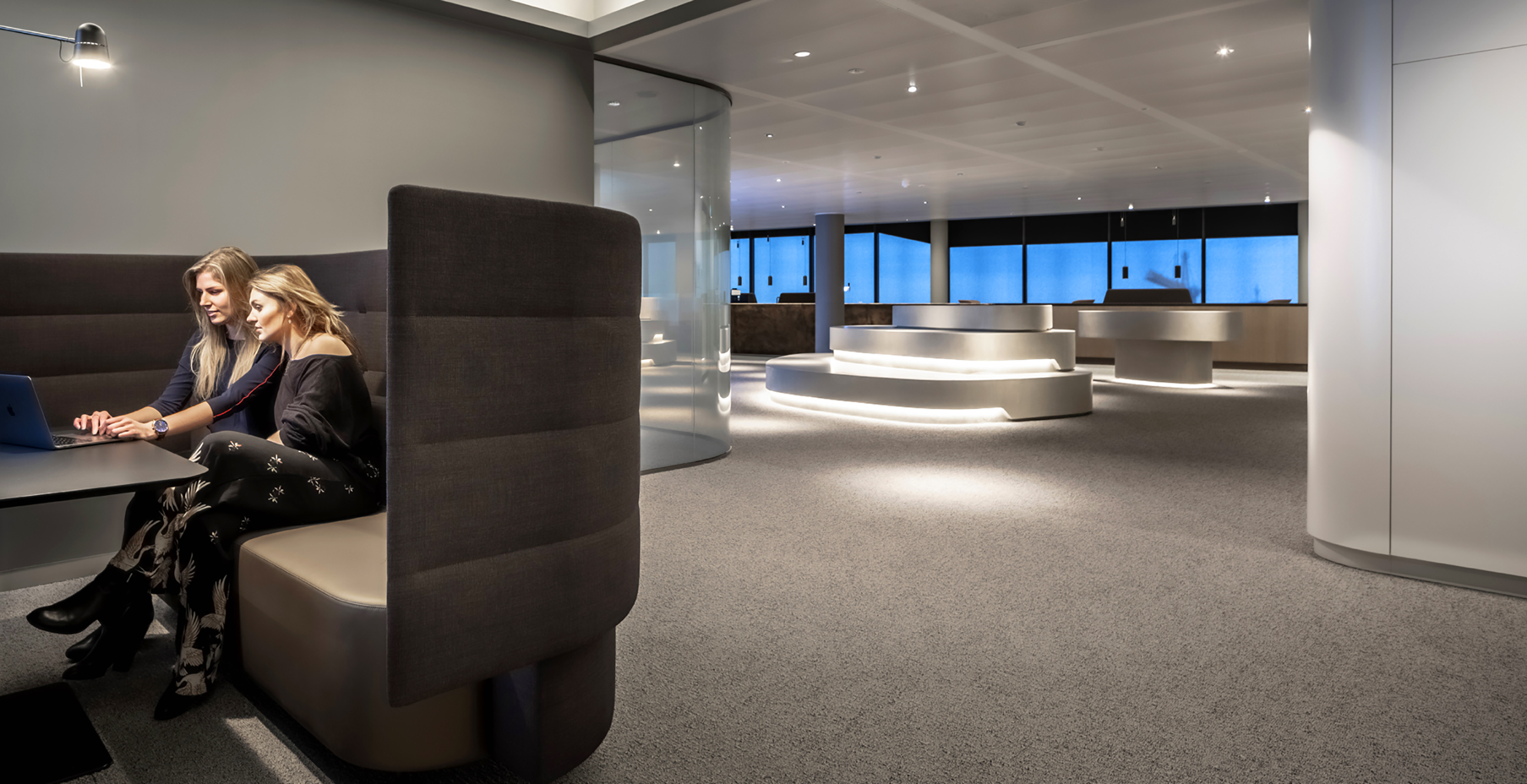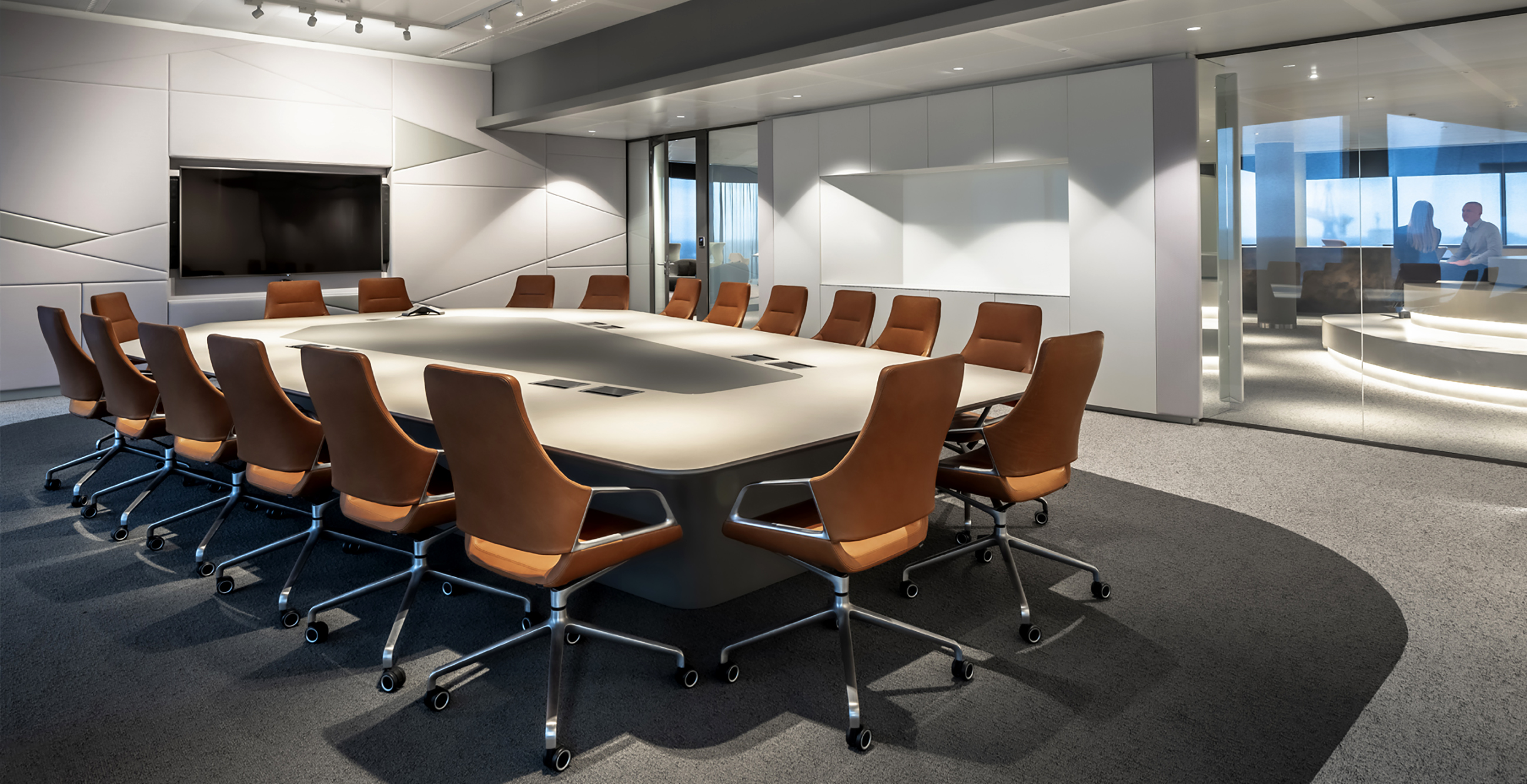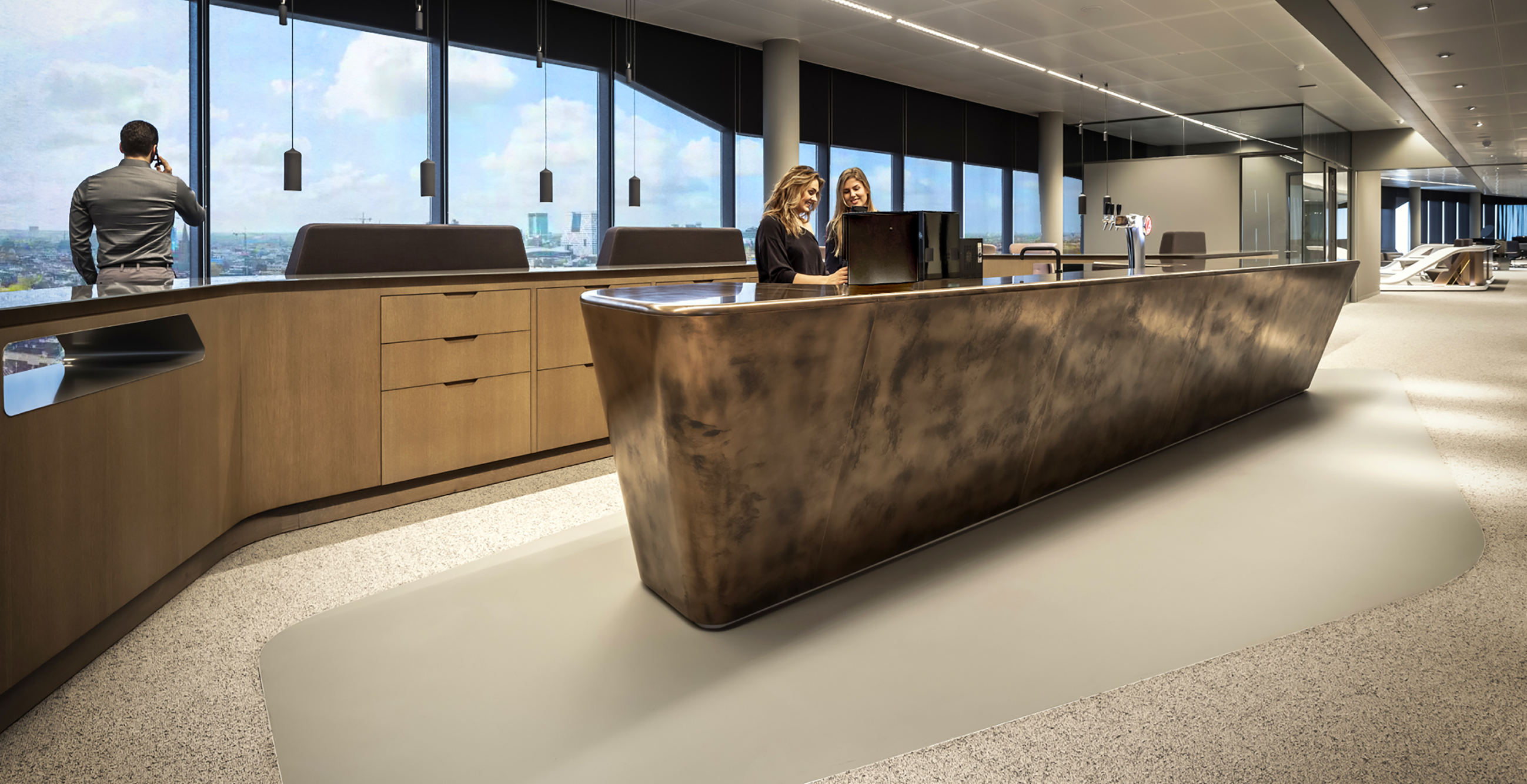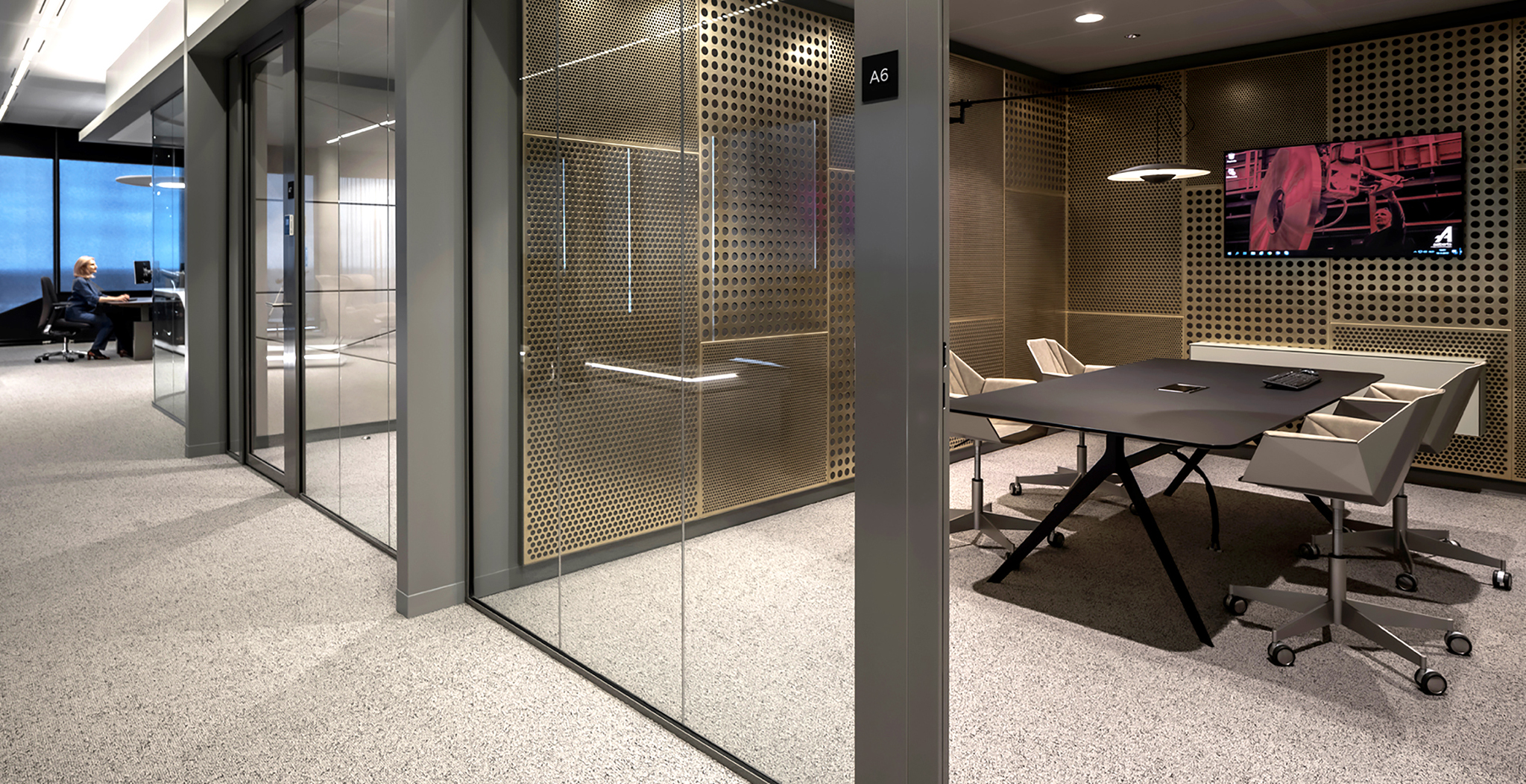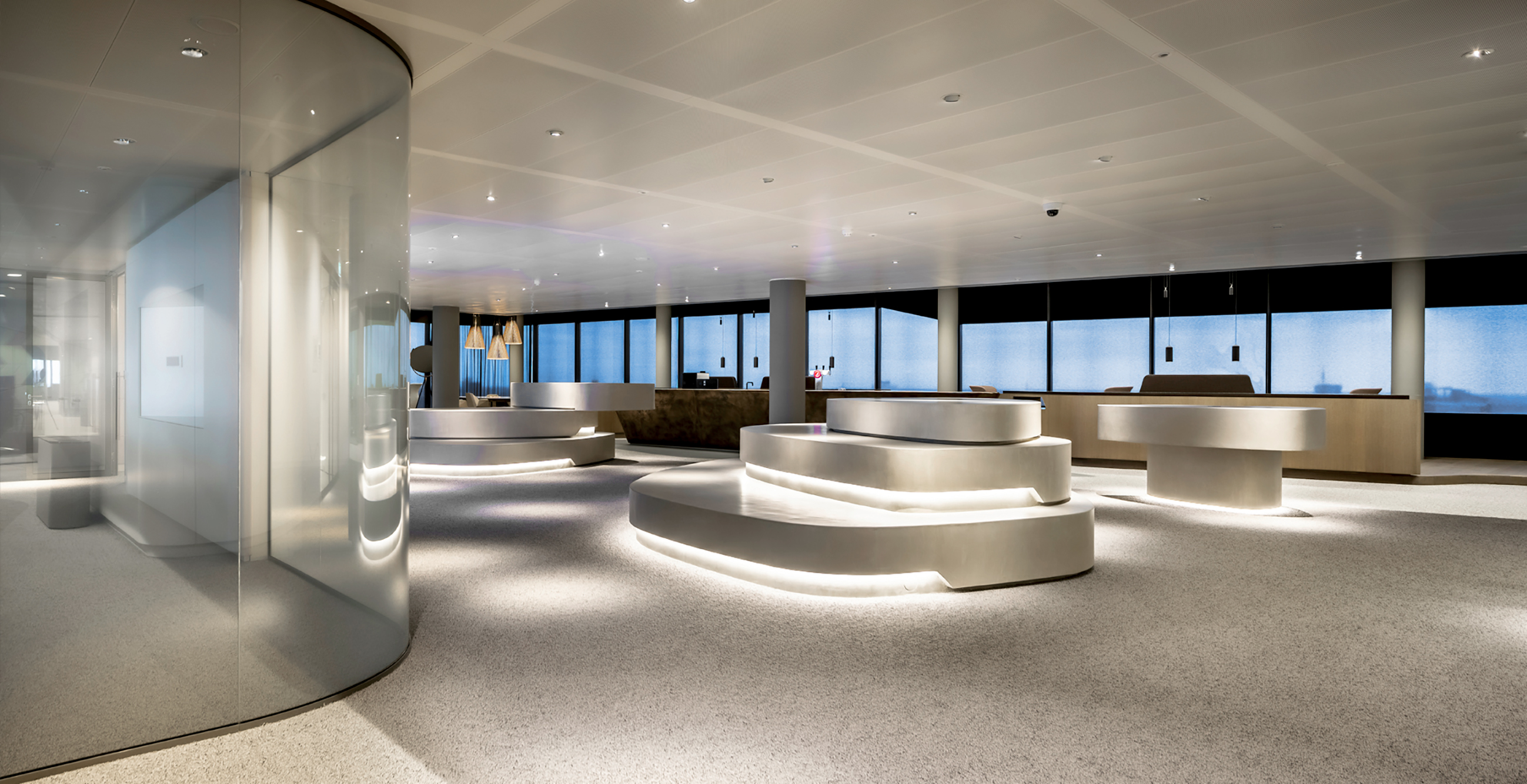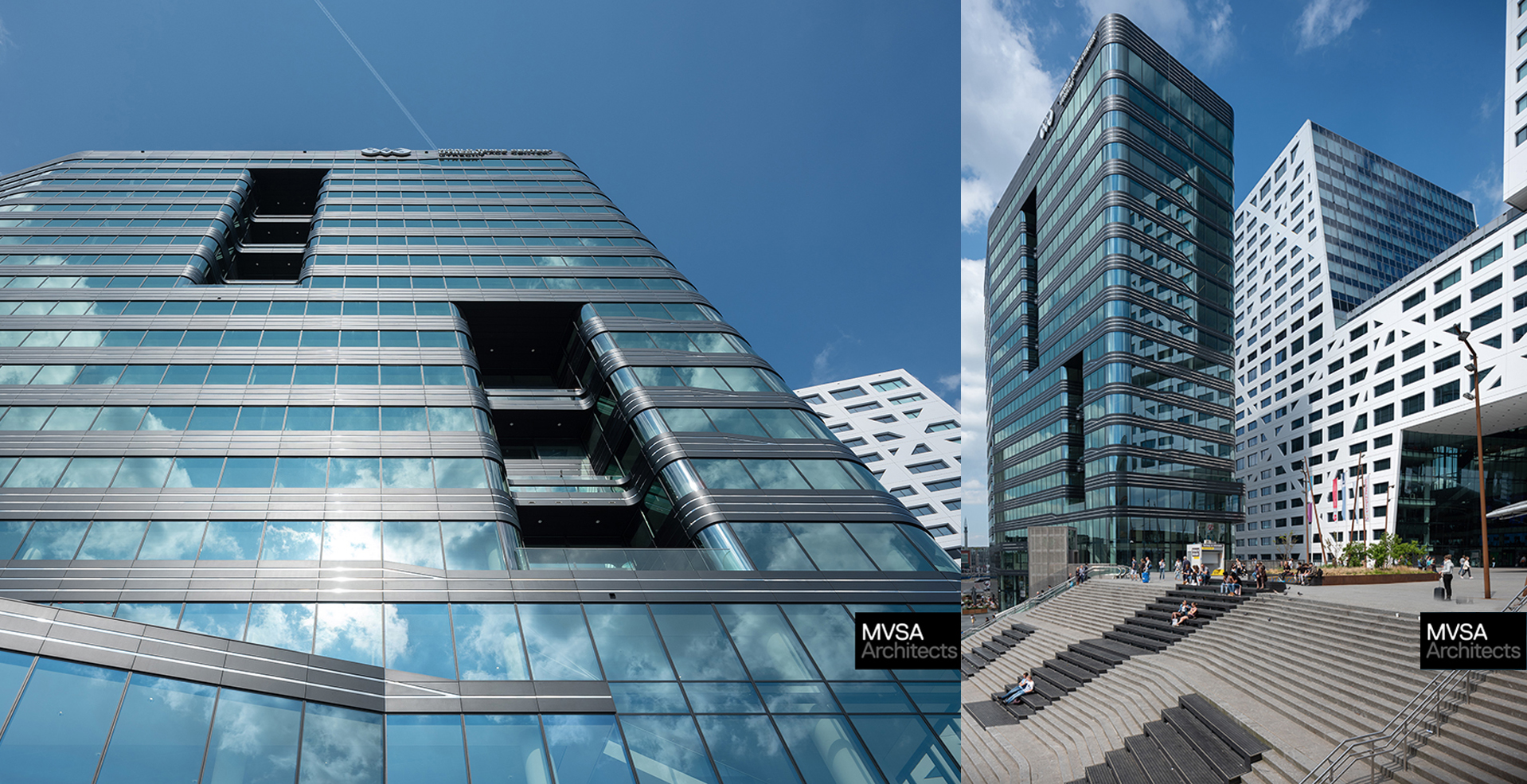 An office floor on the 18th floor in newly built WTC with large panoramic windows and a phenomenal view over the city of Utrecht. This is Aalberts HQ with 25 employees including the Management Board, facilitates central functions like strategy, marketing & communications, M&A, business development, group control, legal and governance, treasury, tax, insurance, internal audit and all responsibilities and communications towards our shareholders.
From the beginning, we had a vision of a concatenated lounge floor, where working, meeting and relaxing merge in a free and casual manner. A place to feel at ease while working on great deals.
This basic idea was carefully developed during the design process into an inspiring overall concept, with a clean basic thought: All confined spaces are planned at the center core, creating maximum openness at the organically shaped facades. Everybody can work in the open, enjoying the view and being connected to your colleagues. If you need to close a door, the transparent rooms against the core are there at your disposal. Each of them provided with a special level of wall finishing and appealing furniture. We call them "suites" rather than rooms, which also covers their multifunctional use.
The open spaces are connected to each other with organically formed Hi-macs elements. They organize the workplaces and offer space for storage and soft seating furniture. The integrated LED lighting and the subtle play of colored acrylics supply the elements their outspoken character. The entrance area, consisting of a presentation space with tribune elements, an elongated coffee bar and a stage with various seating furniture, offers Aalberts the opportunity to organize events and welcome guests in a hospitable way. Flanked by two meeting rooms with a view on the Dom Tower, the whole Aalberts office breaths one message: We are in business!
With over 16,000 employees, Aalberts operates some 70 business locations and 80 service locations with activities in over 50 countries. Their organizational structure of four business segments is covered by some 15 business teams.
The Executive Team is responsible for the leadership of the 15 business teams, best practices exchange through specialized Aalberts networks and driving their strategy to achieve the Aalberts objectives. A lean and effective management structure. 
Interior Architect: Casper Schwarz and Anna Ceglova
Contractor: Smeulders Interieurgroep
Project management: 2Built
Photography: Peter Baas