: Universal Music Group
: Universal Music Group NL
| | |
| --- | --- |
| M-Building Hilversum | 2475 m2 |
| Commercial | 2019 |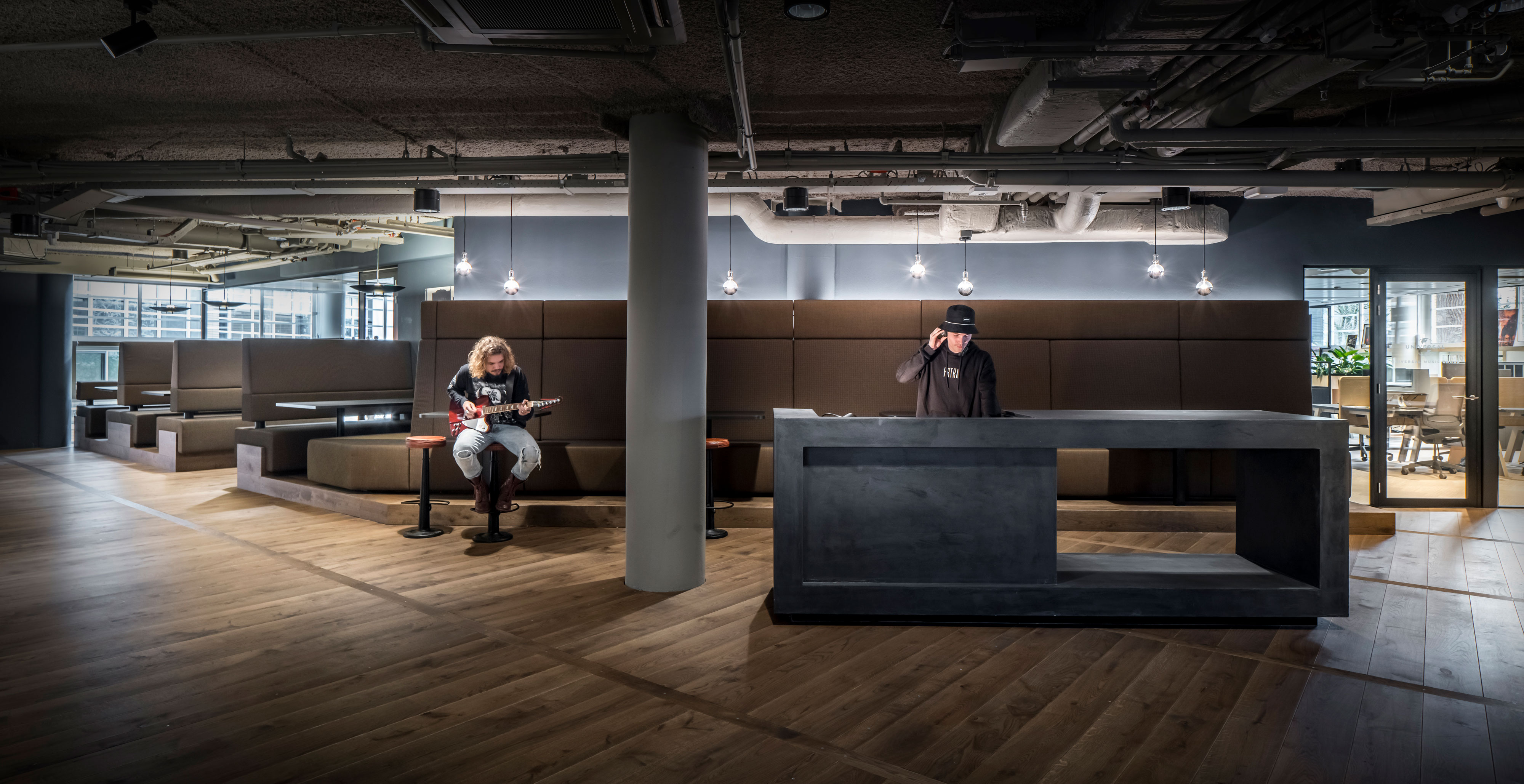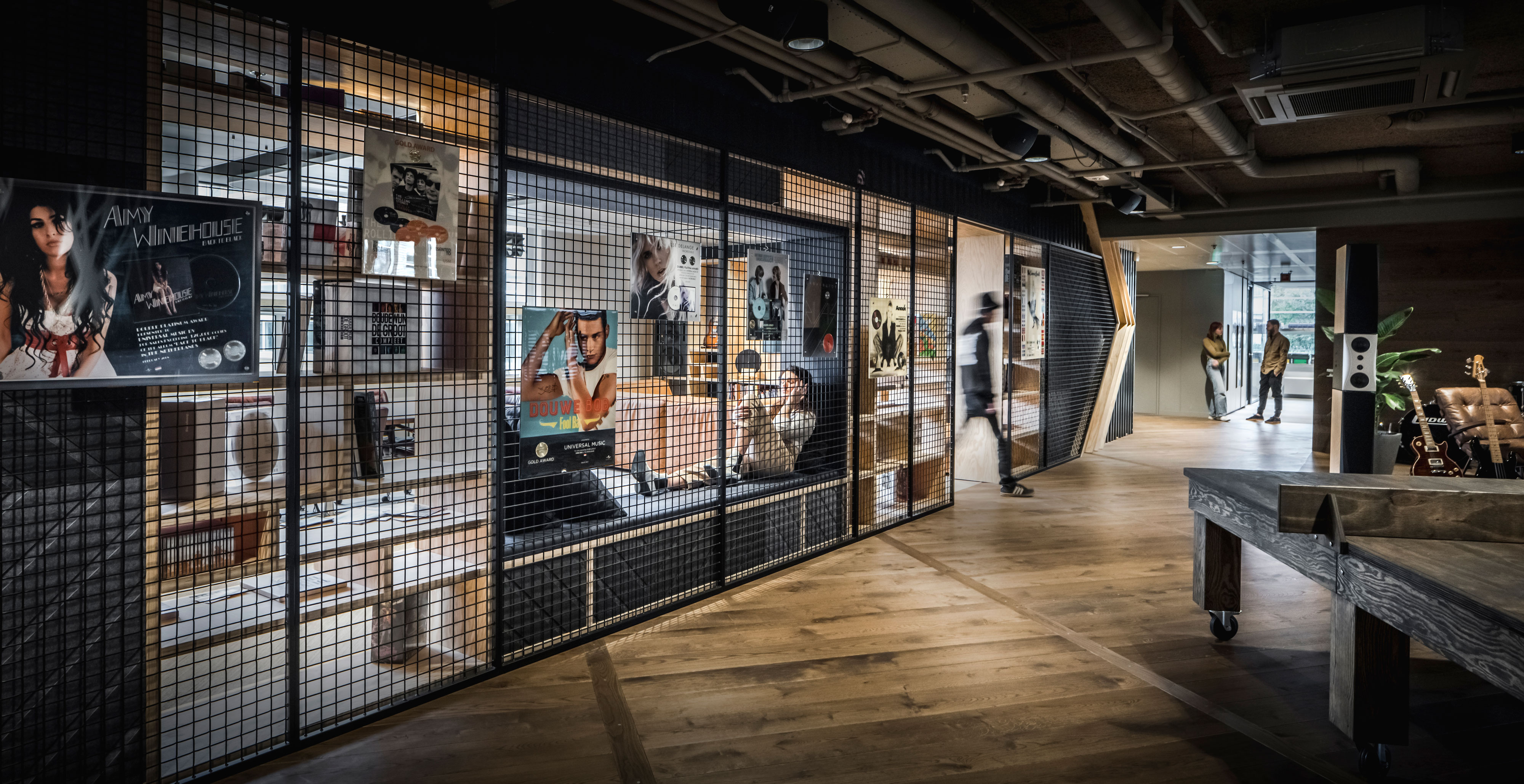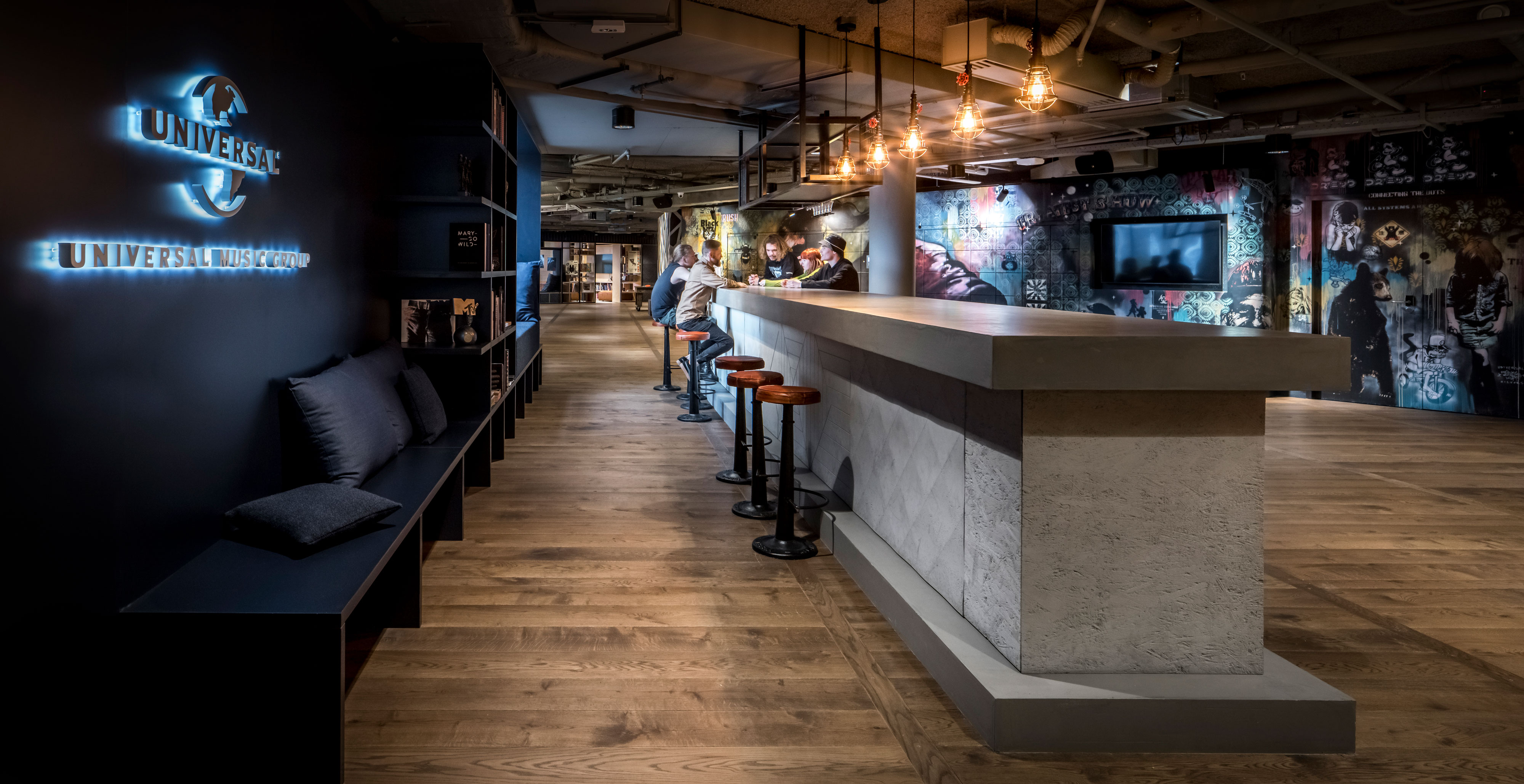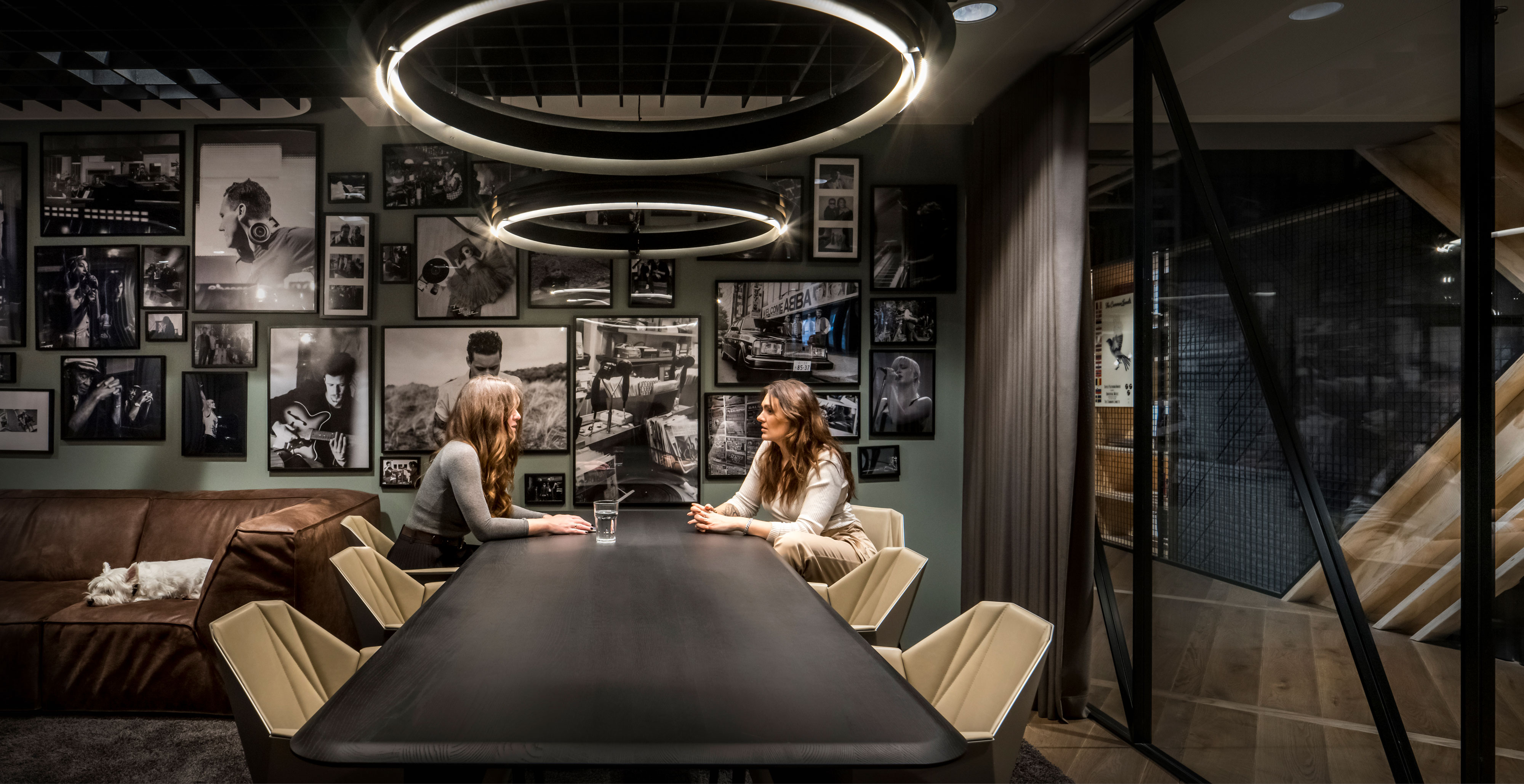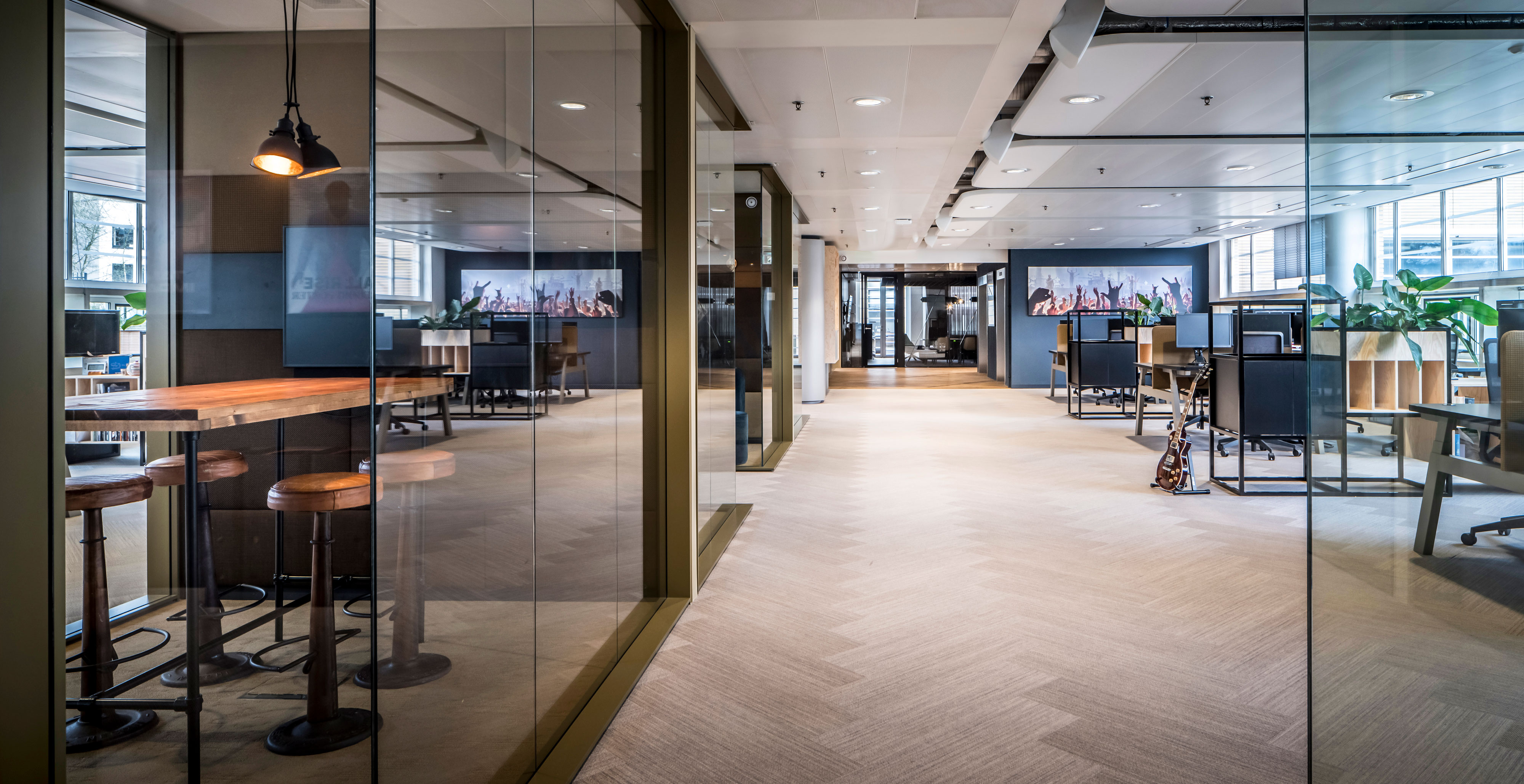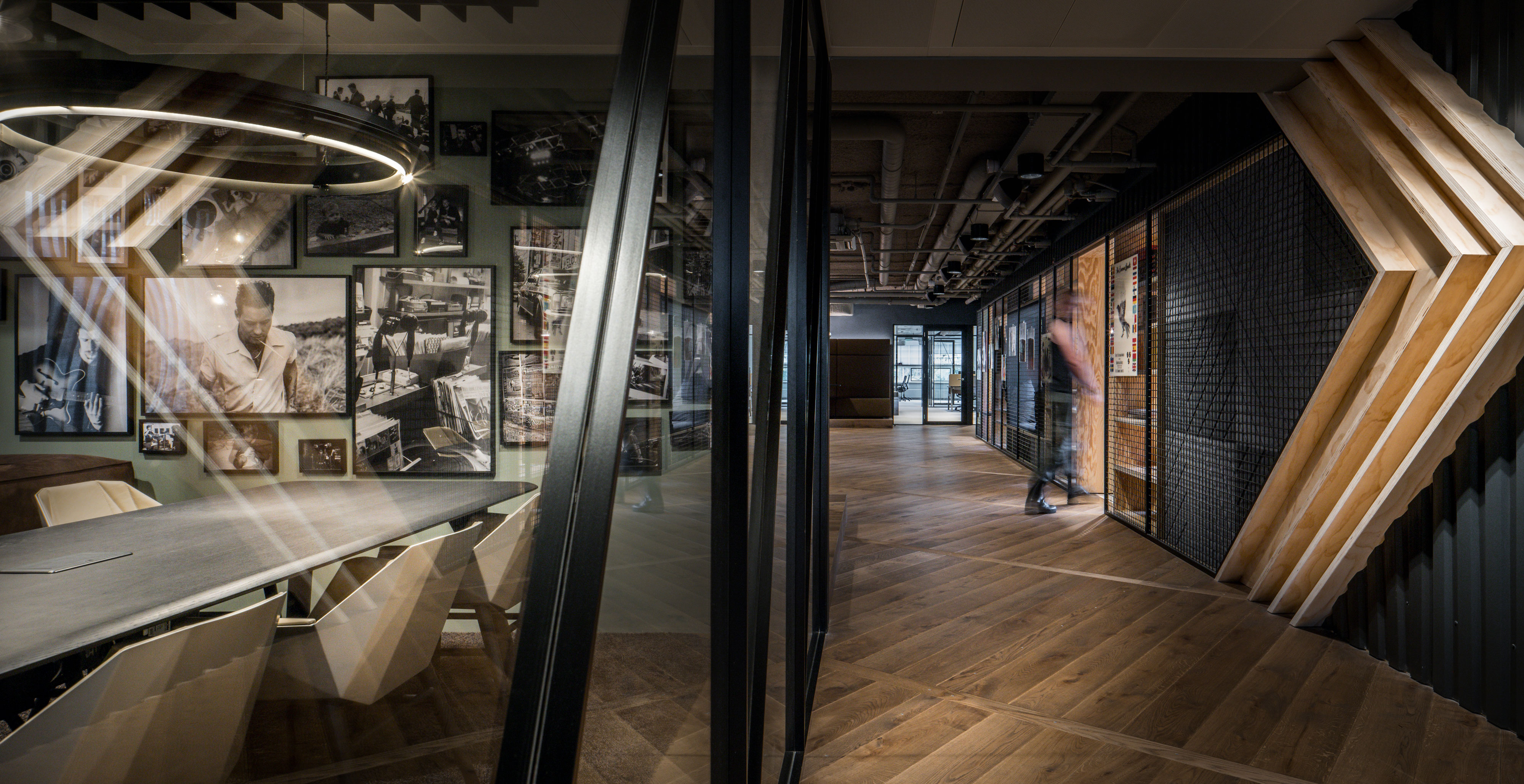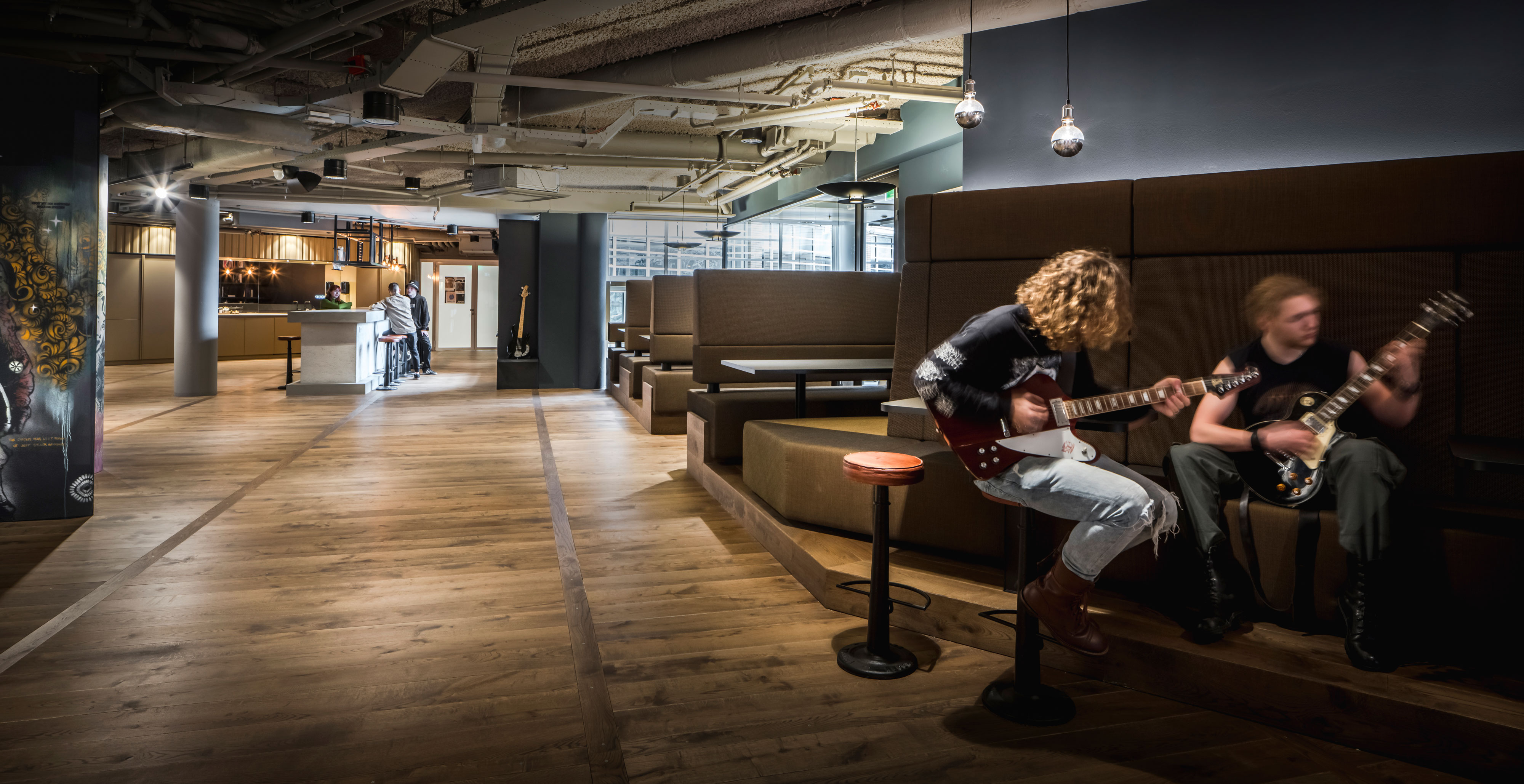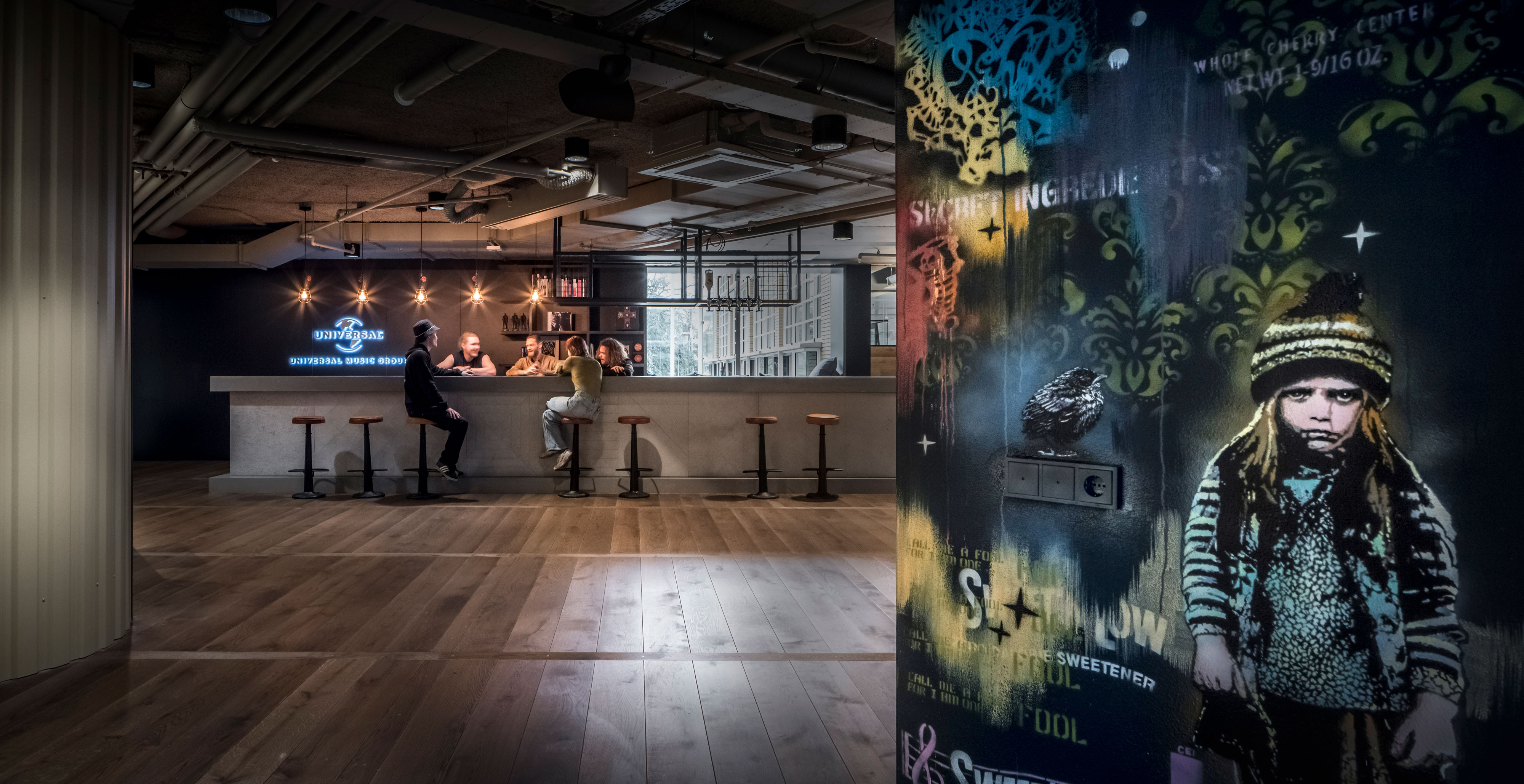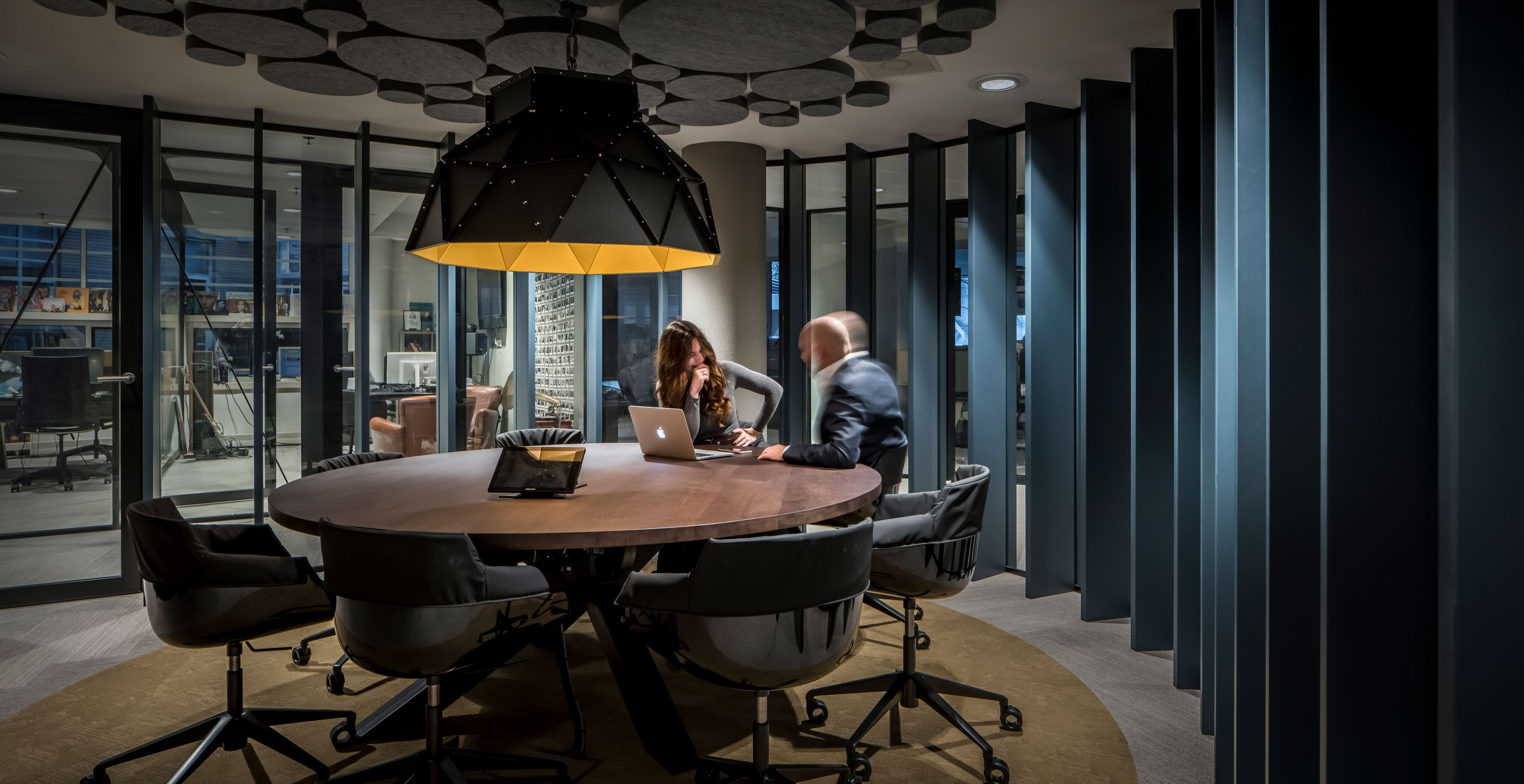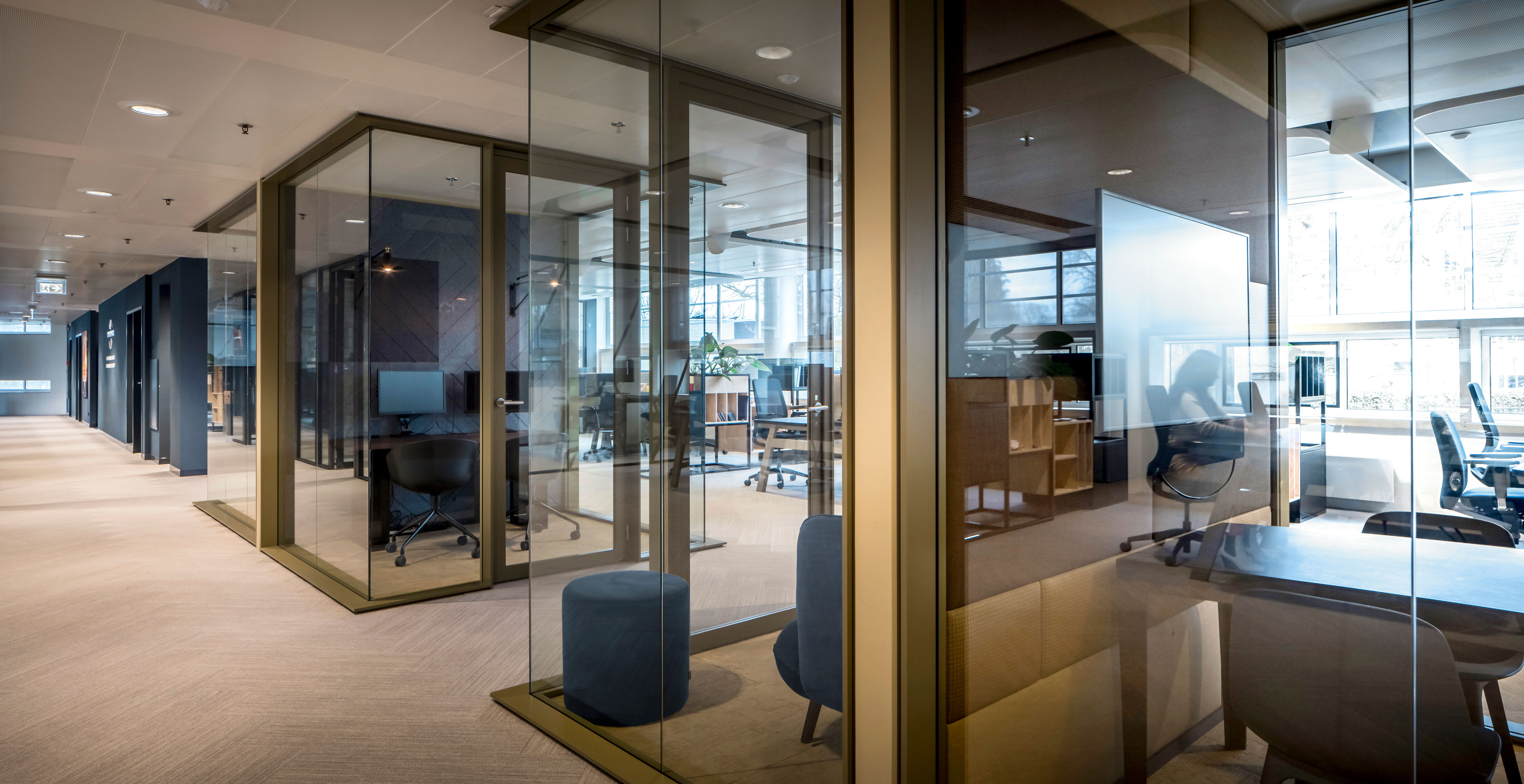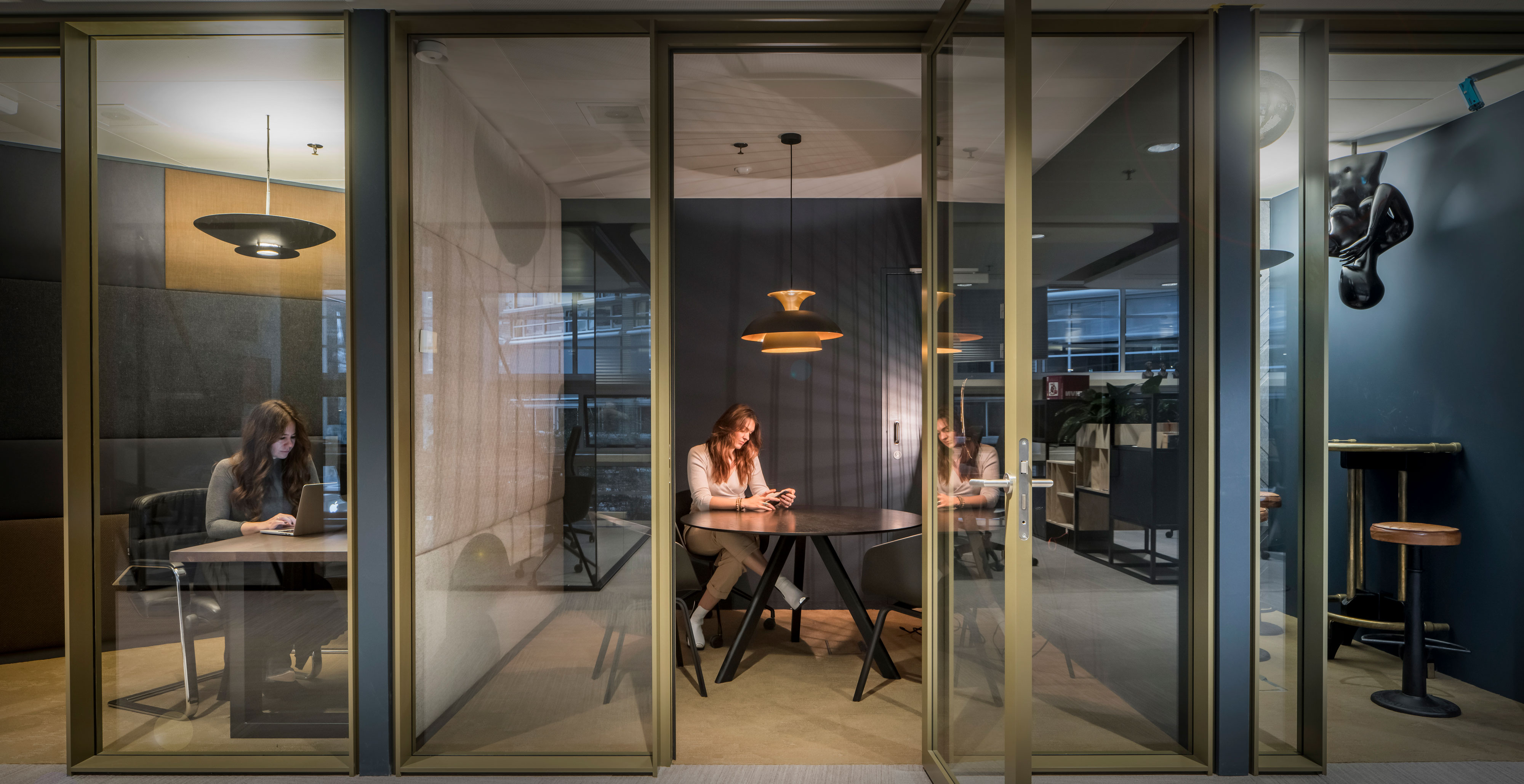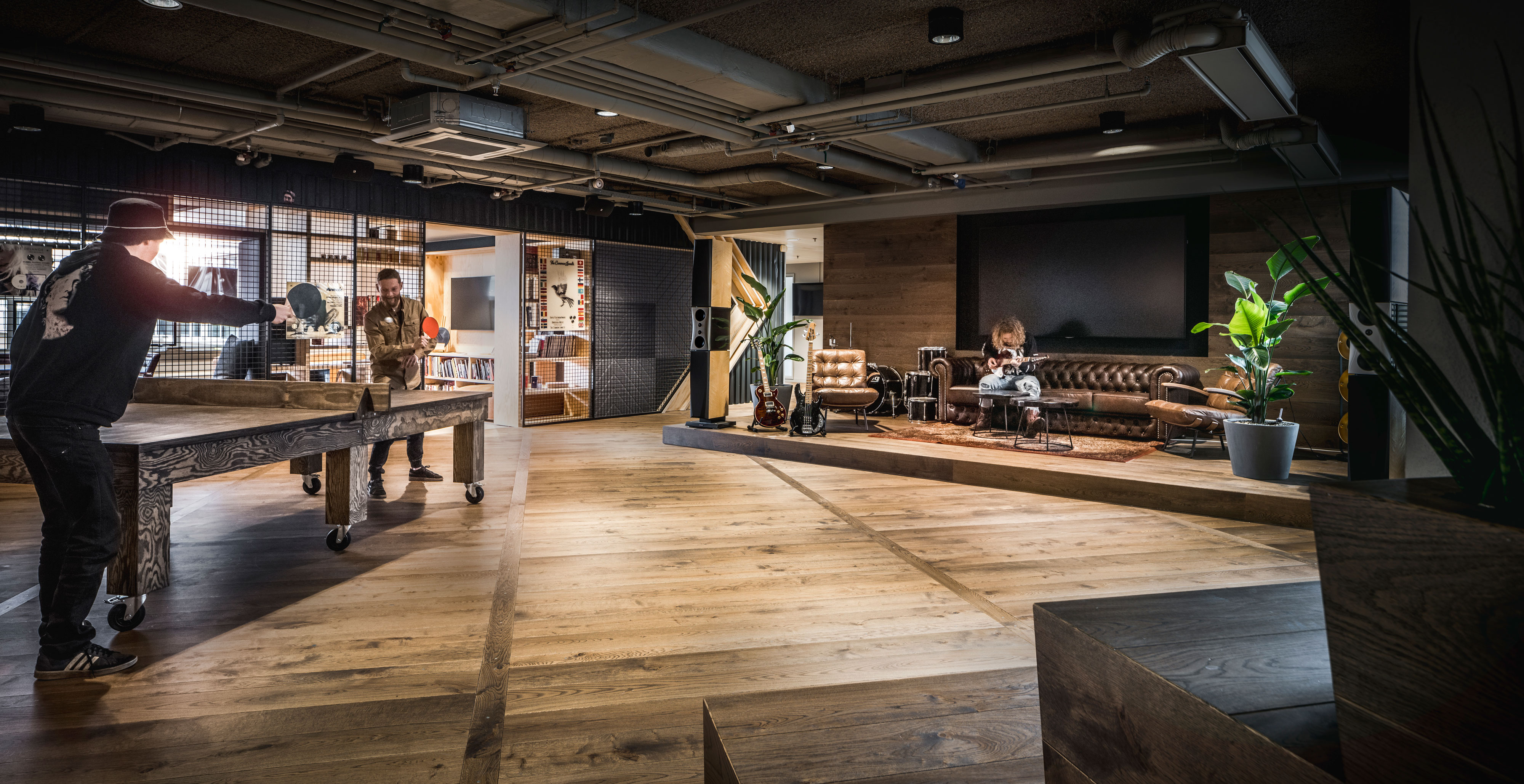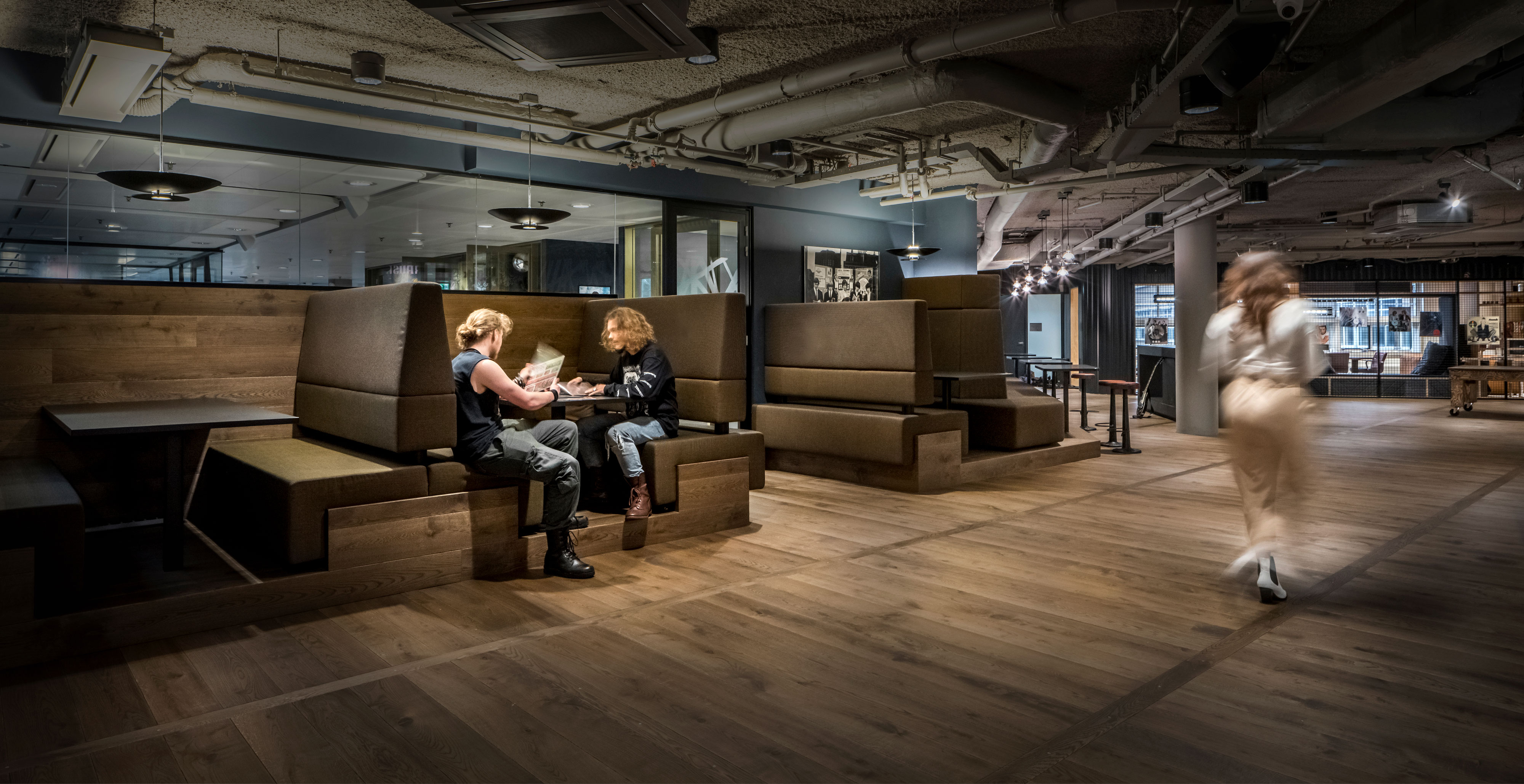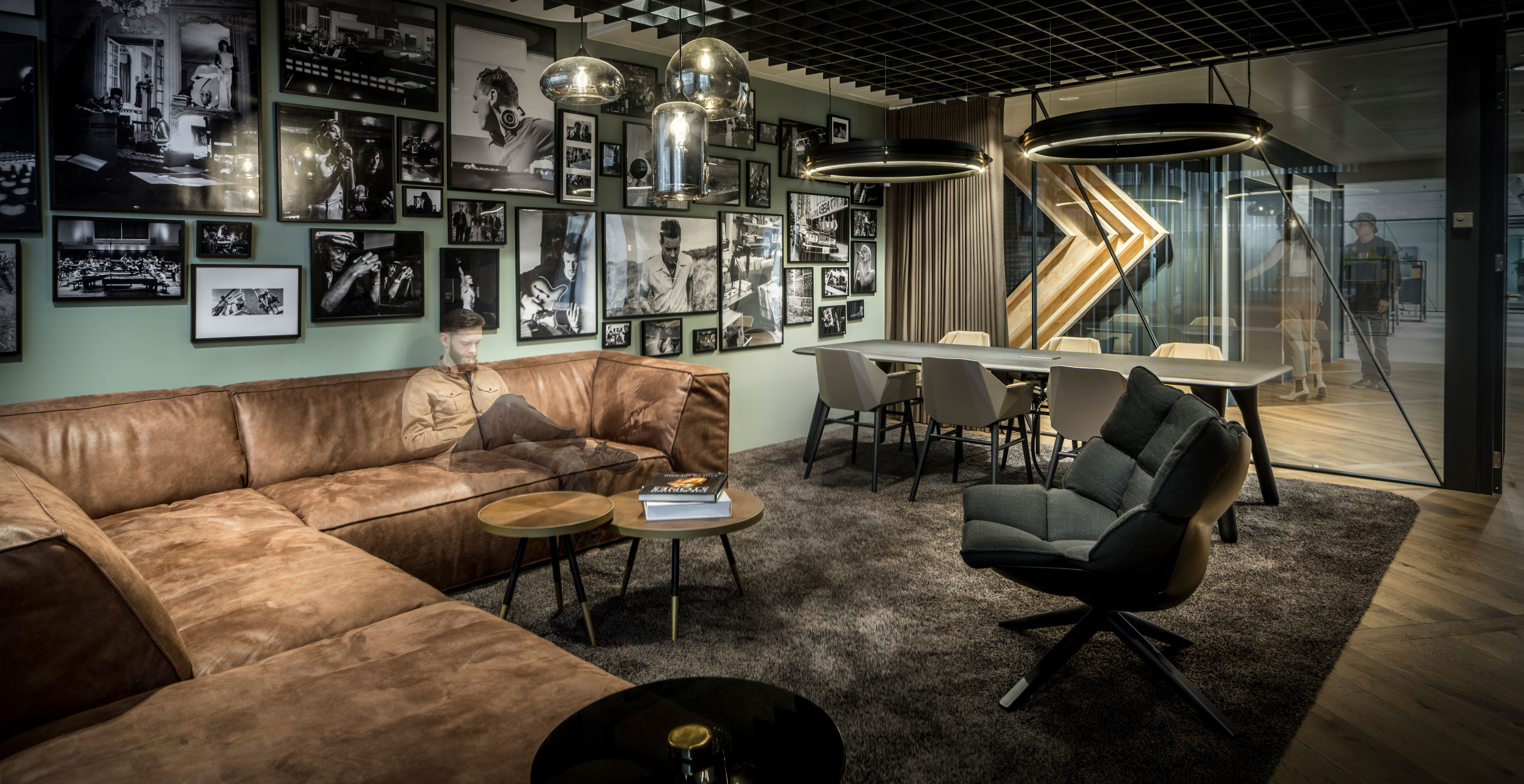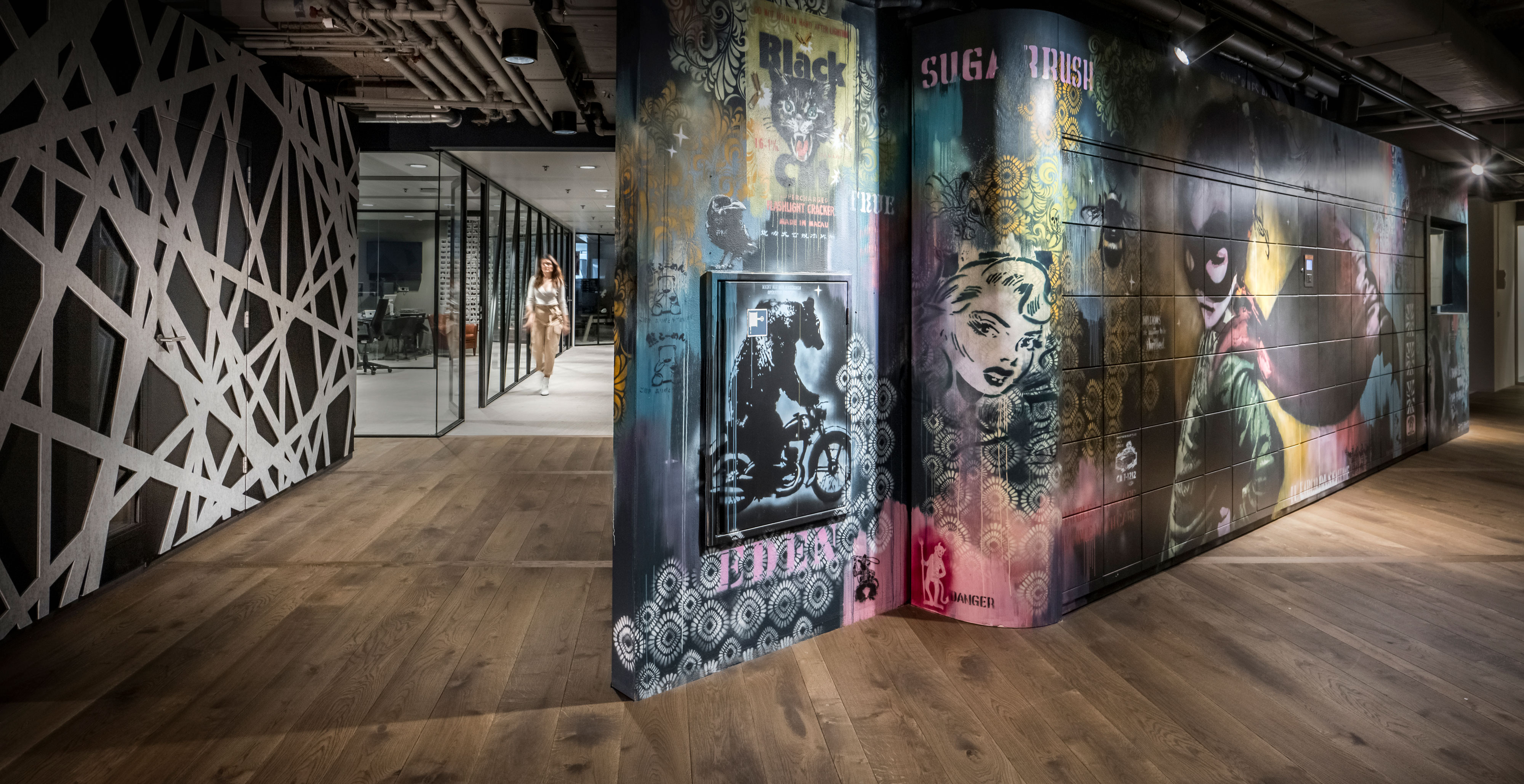 A new music home for Universal Music Group based in Media Town Hilversum
In close cooperation with SURE Projectmakers, Casper Schwarz Architects has designed the interior of this new 'Home of Music'. An office that includes a stage, sound rooms, contract signing rooms, a music library and a mix of open and more private spaces in which everyone can find its own workflow. Universal Music Group has found a new identity in the Media focused M-building which includes several TV and radio stations and media related companies. By creating a cross-over office of representative and urban styles we managed to make ends meet. Both the vibe of music and serious business are in the air, yet everyone will feel at ease in any area.
The use of wood, steel structures and leather furnishings creates an atmosphere of freedom and invitation. The bar in the entrance, the graffiti wall with lockers, the DJ-booth and podium, it all makes clear that this place is about music. In these areas we chose to let light not be a constant factor, which results in an interesting play of dark and light. It contributes to the feeling that this is more than an office.
The work floors are contrasting light and clean. We have designed almost architectural transparent boxes in the middle areas, which differ in function and furnishing. The work desks at the facade sides are separated by steel frames containing storage and plants. The carpet is a herringbone flat woven tile pattern, which works perfectly with the more rough materials surrounding.
The project was a dynamic cooperation with the team of SURE projectmakers and the project team of UMG. We have had fun and also some differences but it all resulted in an even more outspoken result. Special thanks to the team of Pipsqueak, who have made the incredible graffiti.
Interior Architects: Casper Schwarz and Anna Ceglova
Project management: Sure Projectmakers
Photography: Peter Baas