: Ploum Lodder Princen
: Ploum Lodder Princen
| | |
| --- | --- |
| Blaak28 Rotterdam  | 2000 m2 |
| Legal | November 2011 |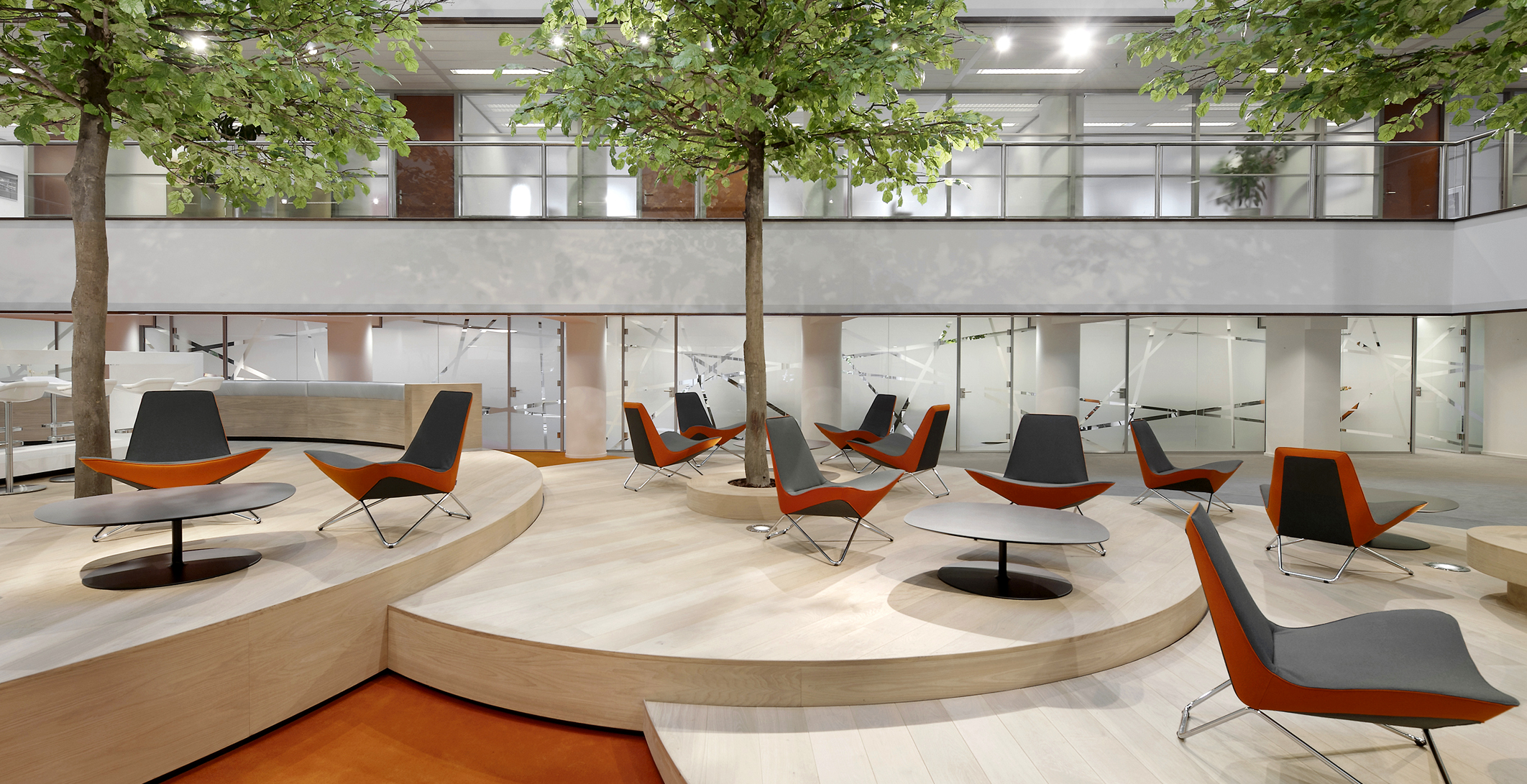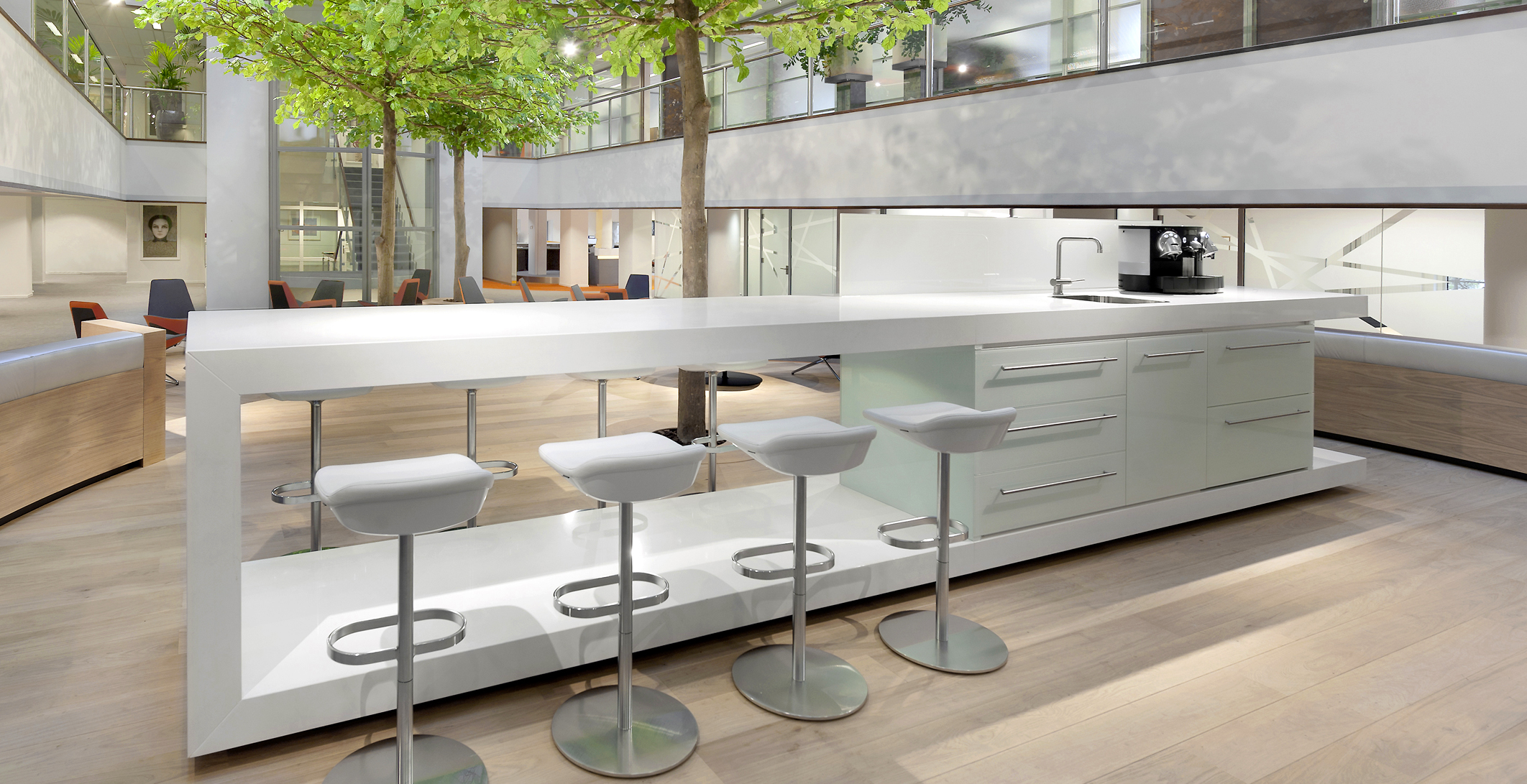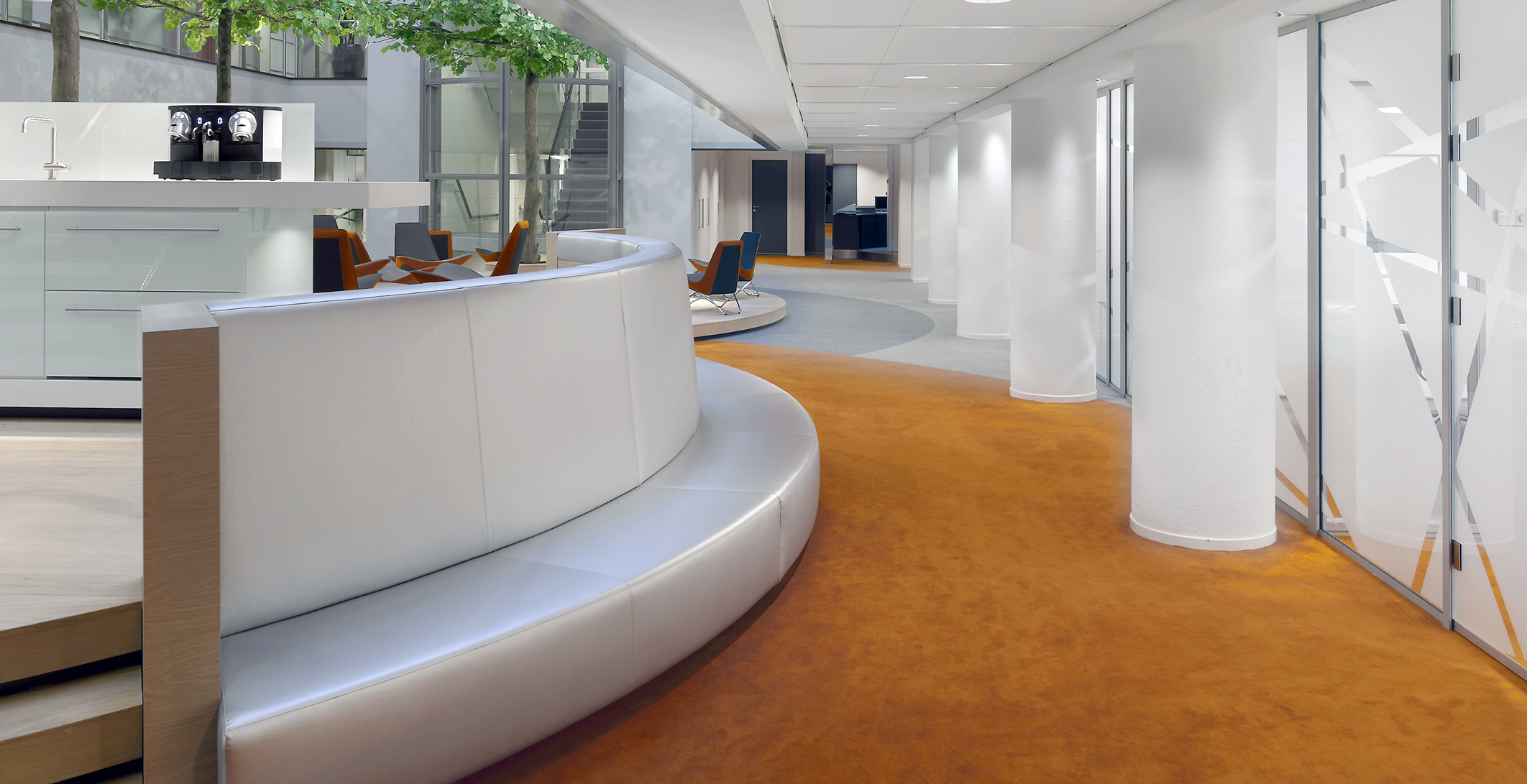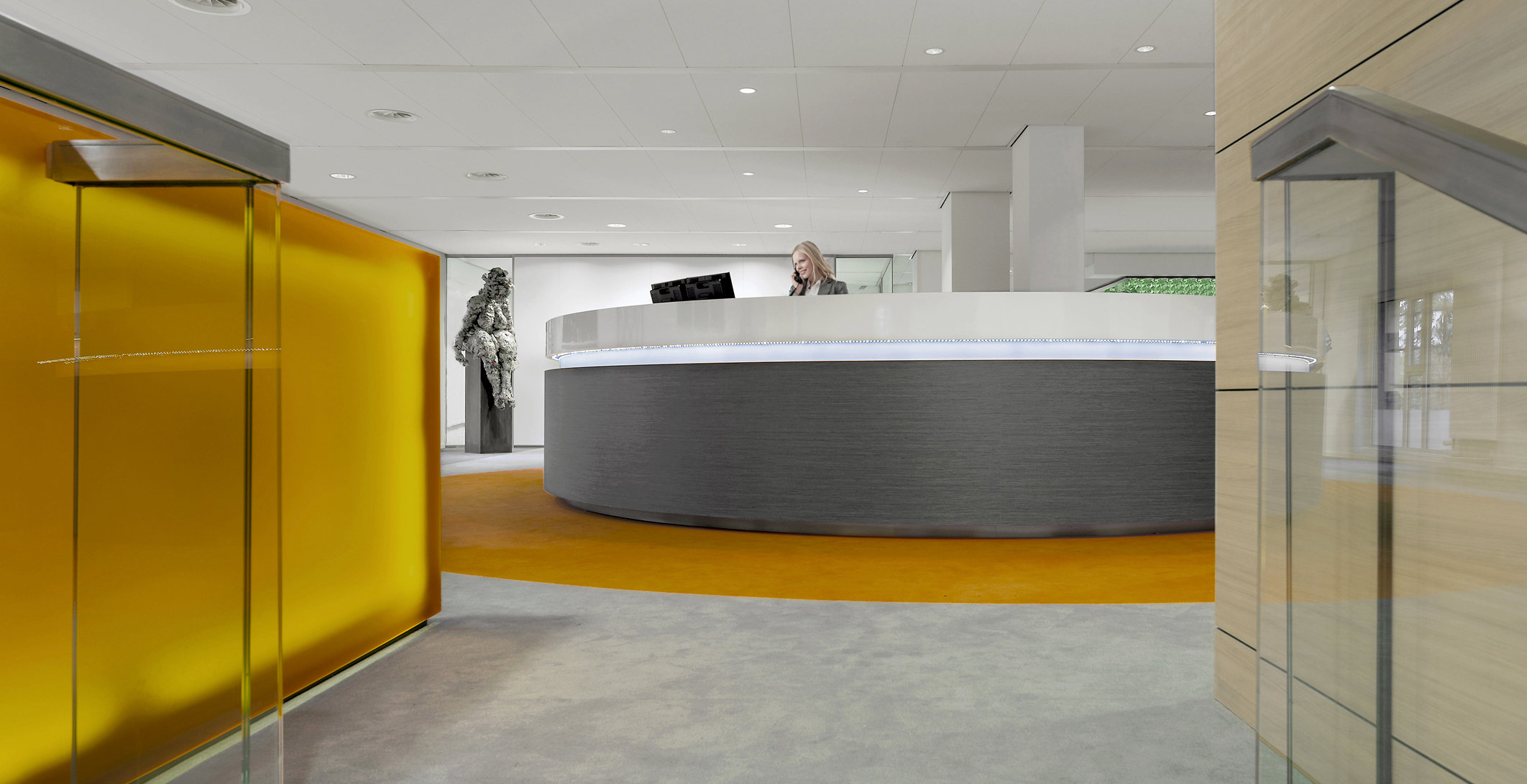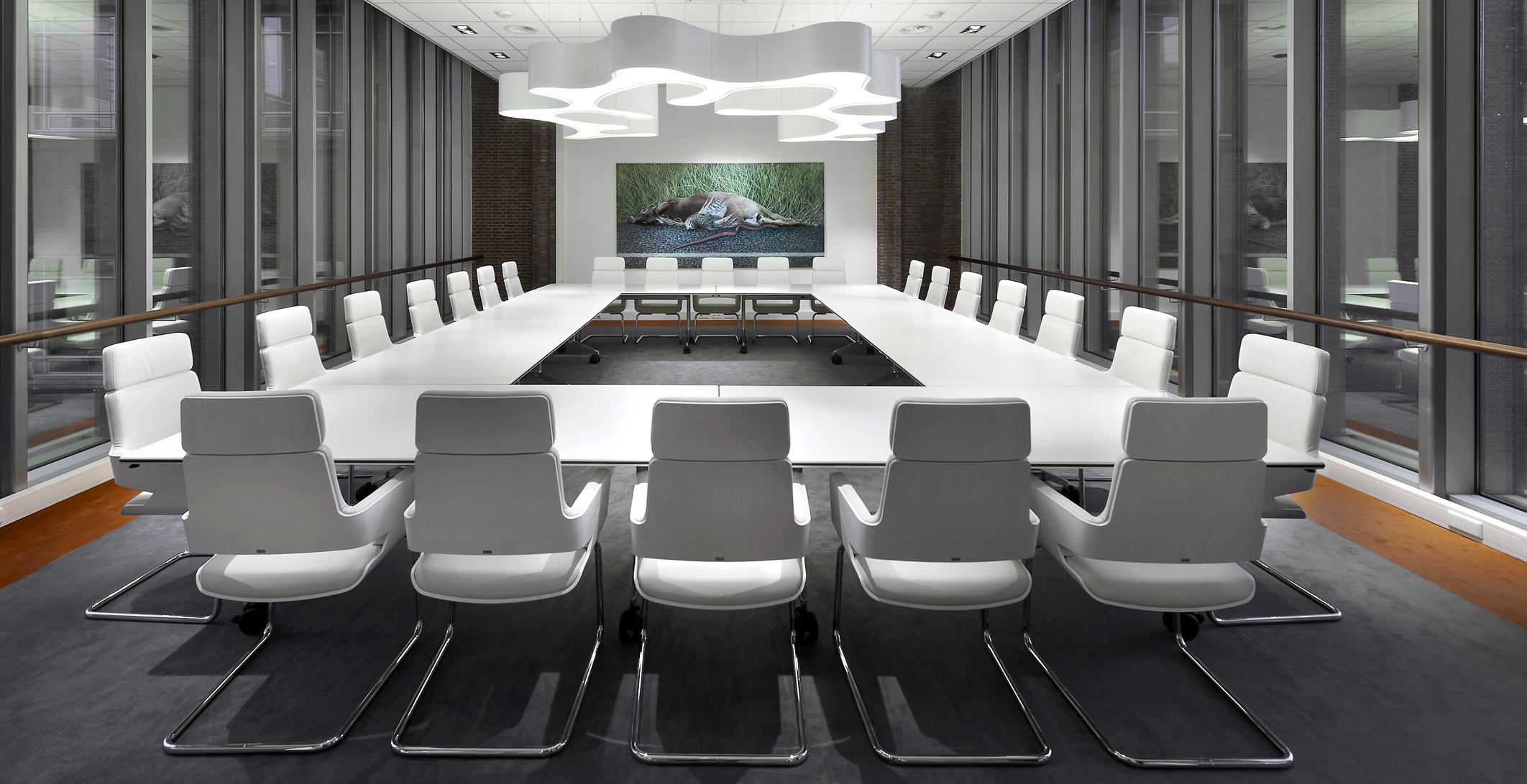 PLP is located in one of the first buildings that were built in Rotterdam after the Second World War. The building from 1950, commissioned by the Twentsche Bank and designed by Adrianus van der Steur and Barend Hooykaas, was the bank's head office for several decades. After a bank merger, the building lost its function and in the late 1980s it threatened to be demolished. However, thanks to protest from the Reconstruction Committee, it was given the status of municipal monument in 1995. In 2000, the building was sold to a German company, which radically renovated it and installed, among other things, a mezzanine floor on the first floor. A glass roof was placed on the light court, creating an atrium. PLP, founded in 1995, moved into the building in 2000, but initially only rented three of the five floors. The empty mezzanine floor was occasionally used for meetings, but had no further function – mainly because of the low ceiling in the area around the atrium. After further growth the law firm decided to rent all floors in 2009 and three interior architects were asked to develop a vision for better use of the mezzanine floor. Partner Rutger Ploum: "We wanted a common space that would become the heart of the organization."
The concept that Casper Schwarz Architects presented immediately appealed to PLP: Since there is abundant daylight in the atrium, CSA gave the square the character of an outdoor space, starting with three large trees. However, as the mezzanine floor is too thin to bear the weight of real trees, we searched for the best alternatives: the leaves are made of silk, the trunks are real and stand in circular oak floors on different levels and of different sizes, reminiscent of terraces.
The used armchairs are comfortable and refer to the outdoor furniture in terms of the base. they are upholstered in anthracite, gray and the corporate color: 'PLP orange'. Because of the setting, the atrium is a place where you can wait and linger both alone and in a group. At the highest level – as on a stage – there is a coffee bar in white composite, with fixed benches in silver fabric to the left and right. A new staircase in the atrium offers direct access to the bar from the office floors.
The circular design gives the rectangular atrium an friendly character, which is supported by the floor covering in orange, gray and anthracite. According to Ploum, the atrium is now called "the park" by employees, and so he states, "This is where it happens. The atrium is buzzing and gives a family feeling. Because you see everyone there. "
The consultation and meeting rooms are now located around the atrium, so that visitors no longer enter the office floors. We designed the graphic design for the glass partition walls which ensure both openness and privacy. On the walls are works of art from the beautiful museum collection of partner Jeroen Princen, which can also be seen elsewhere in the building.
Interior Architect: Casper Schwarz
Photography: Roos Aldershoff