| | |
| --- | --- |
| Sarphatikade | 200 m2 |
| Commercial | 2021 |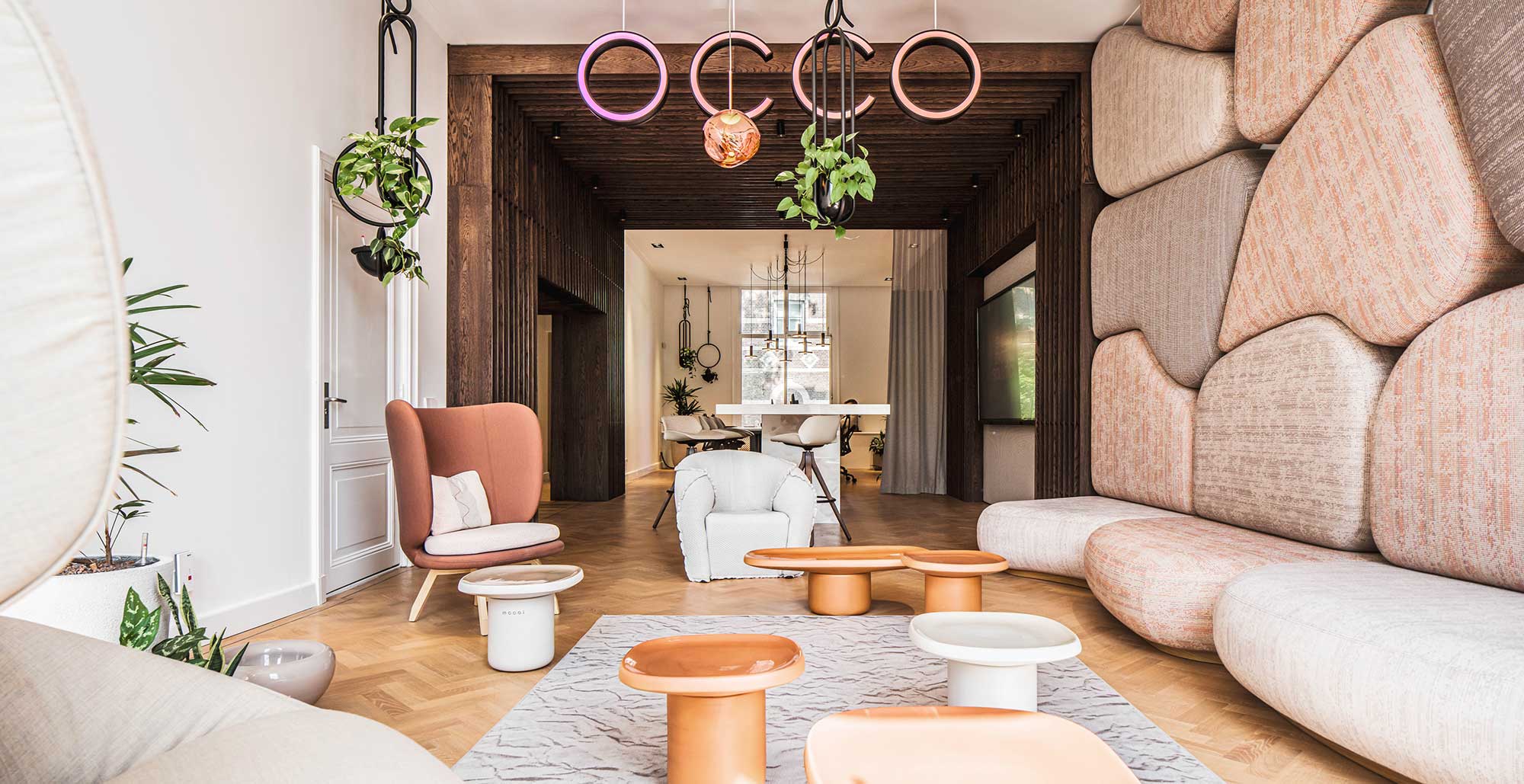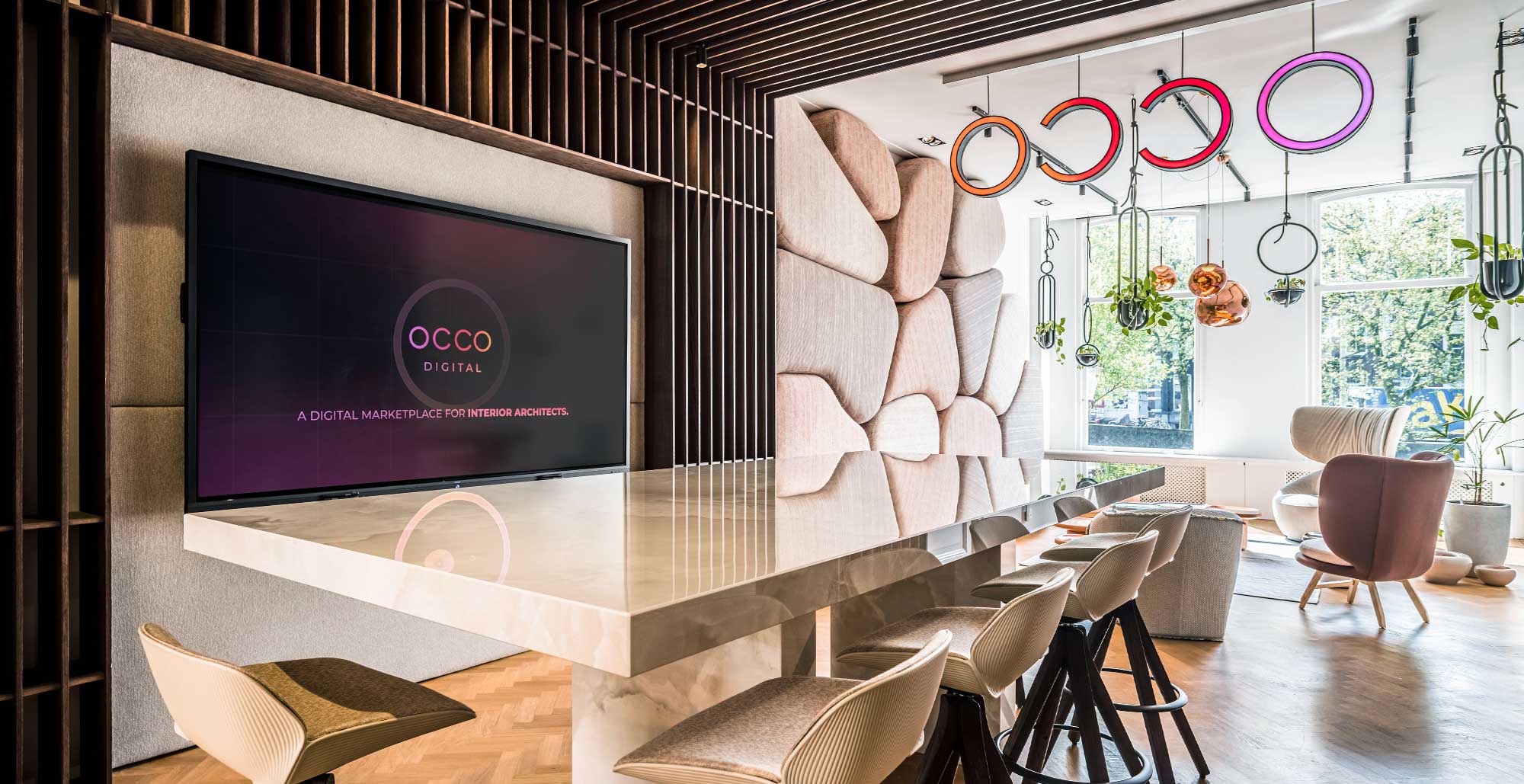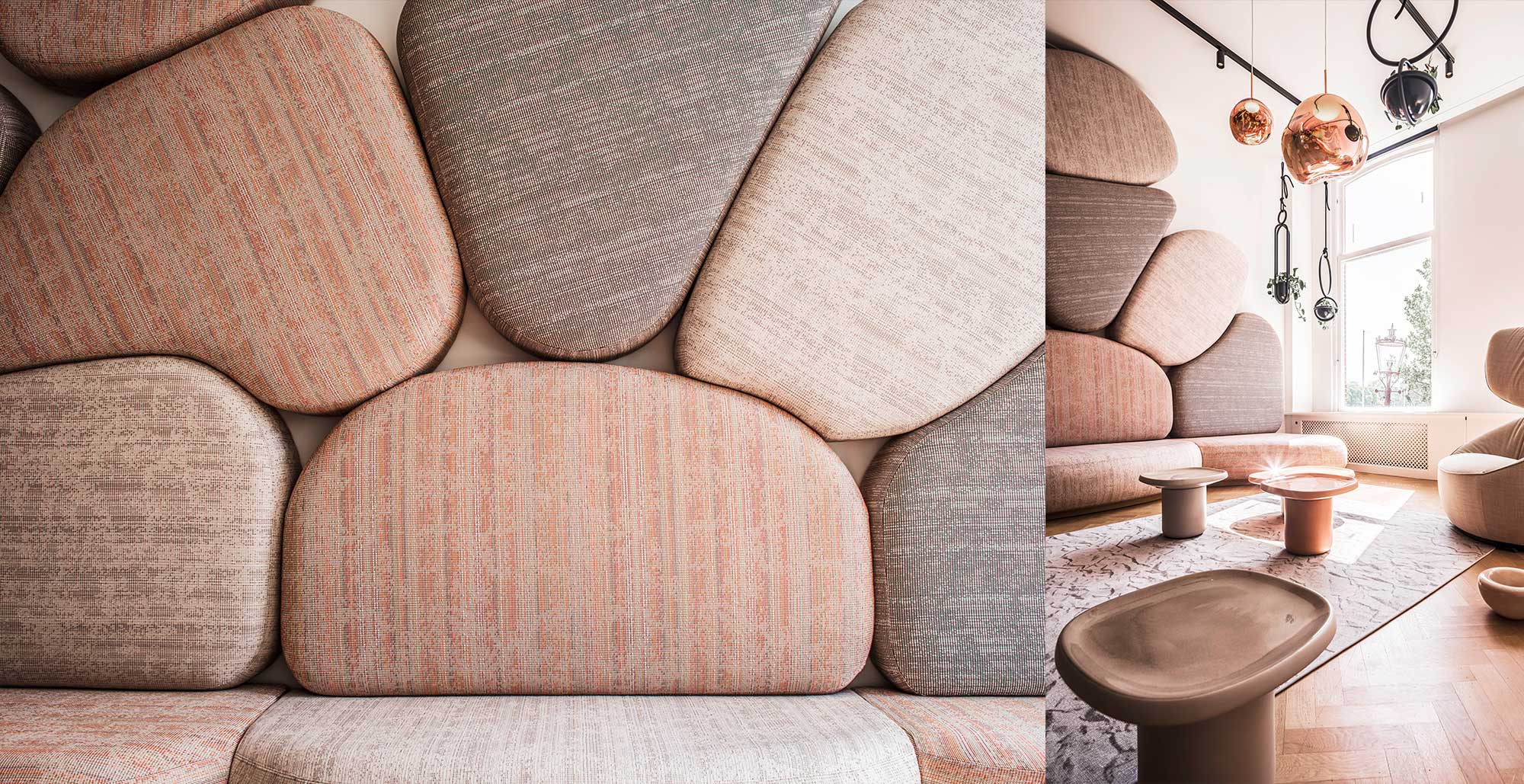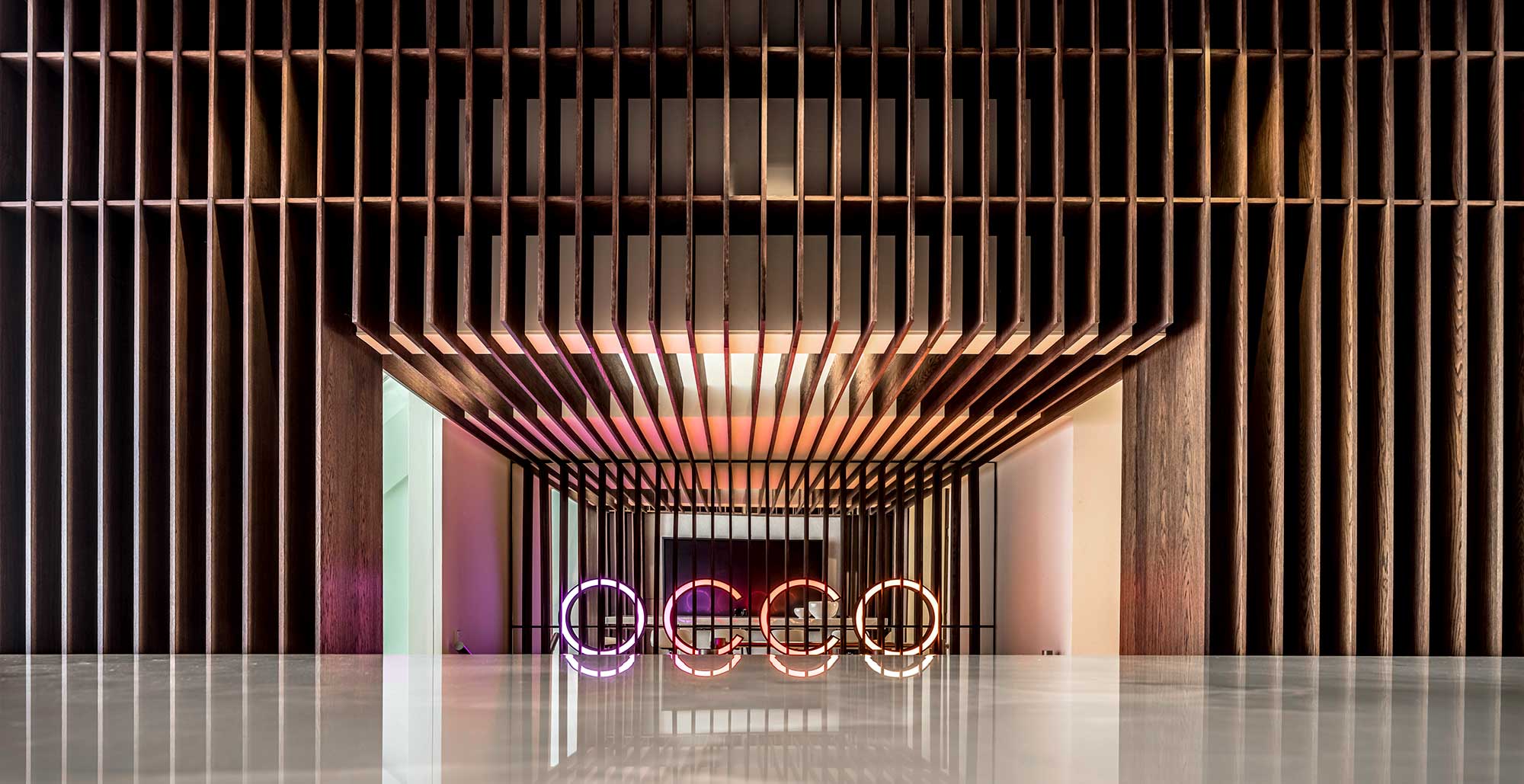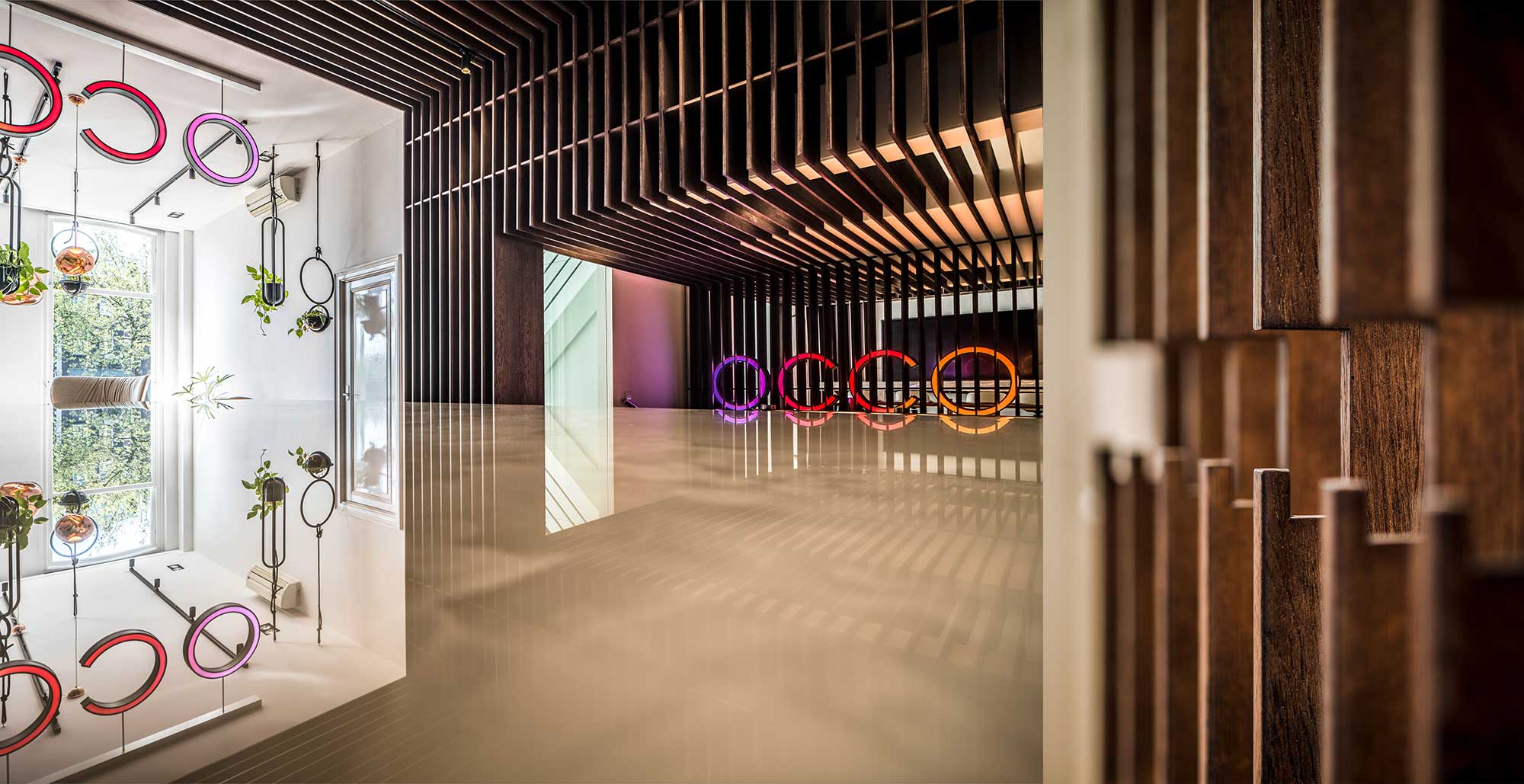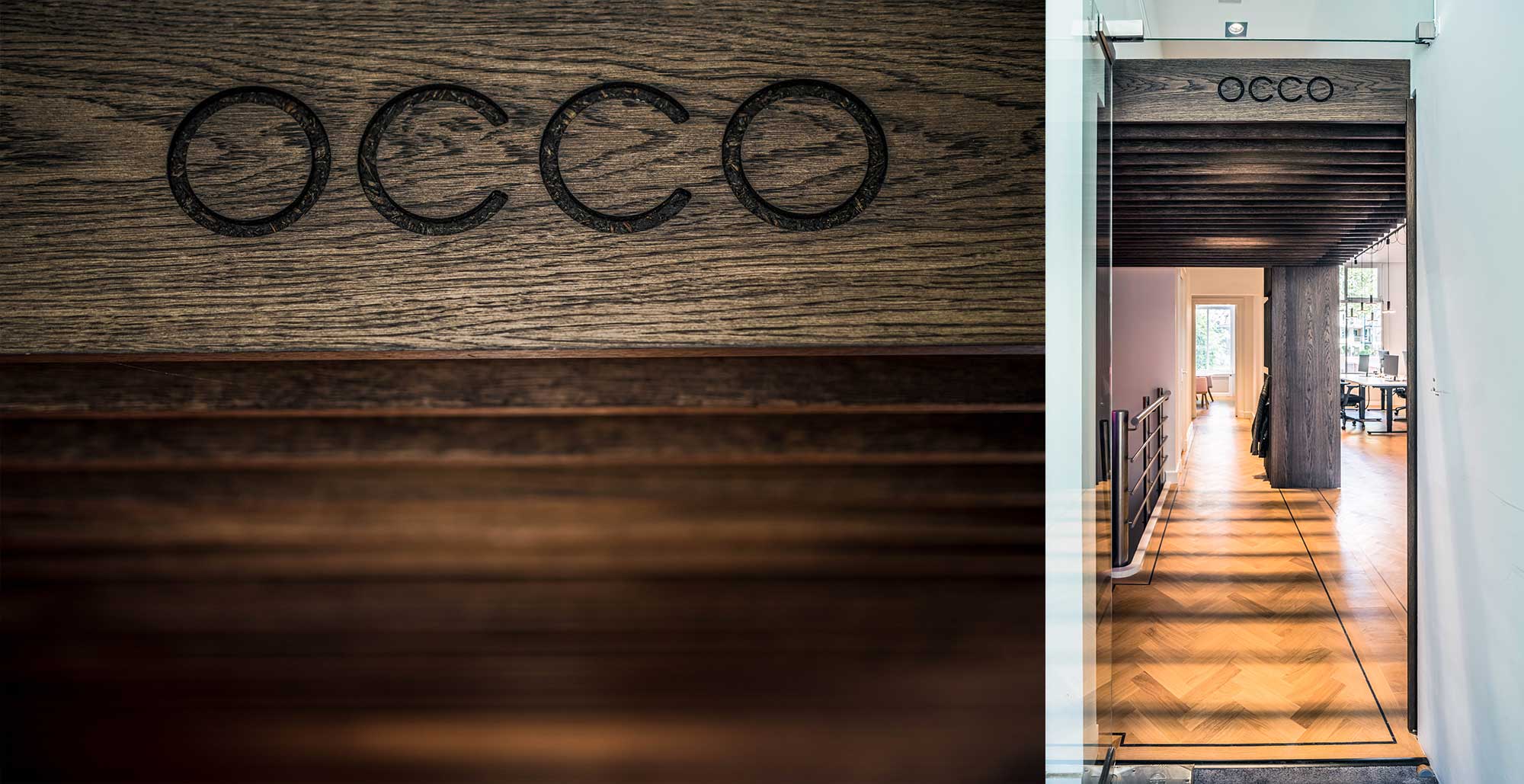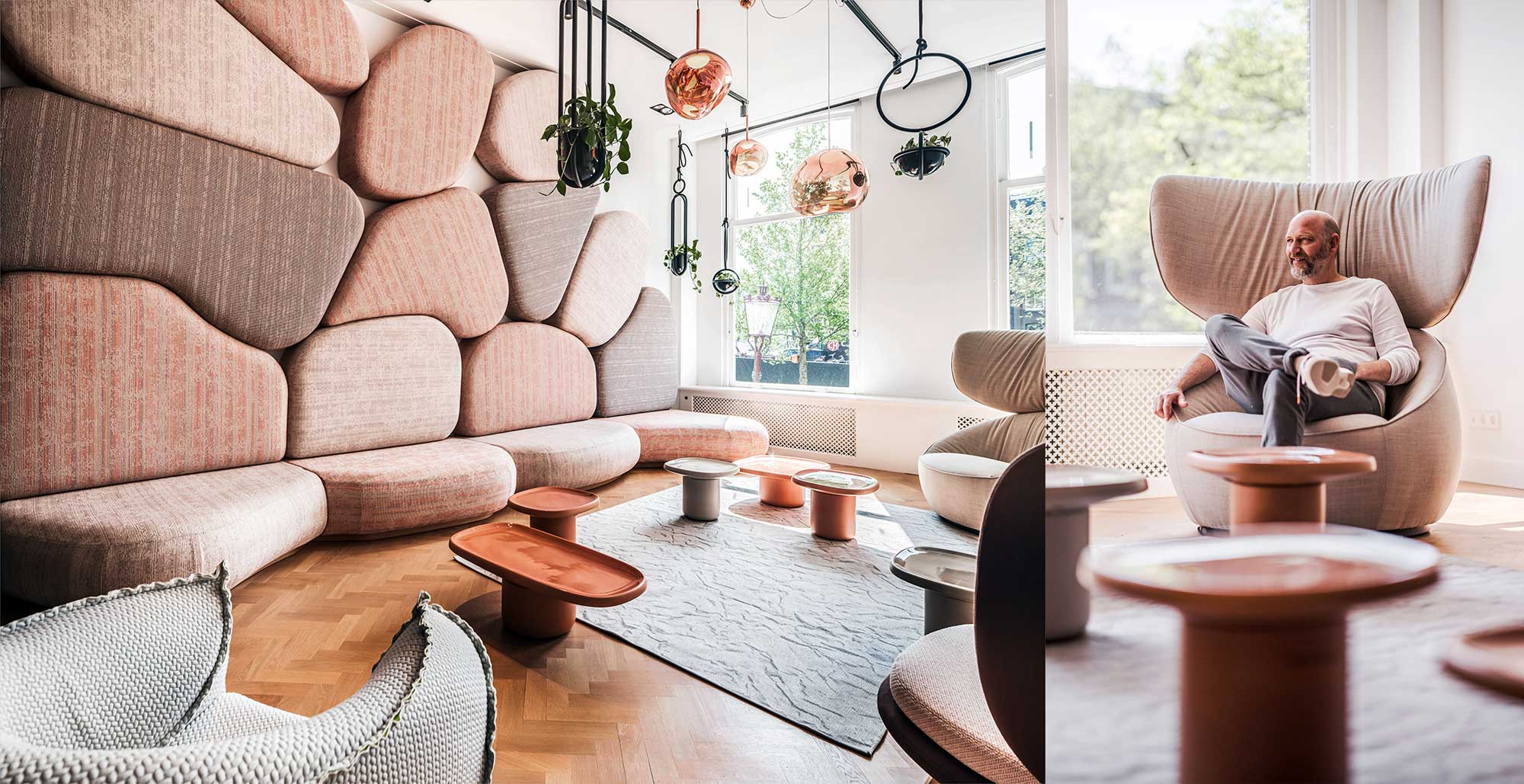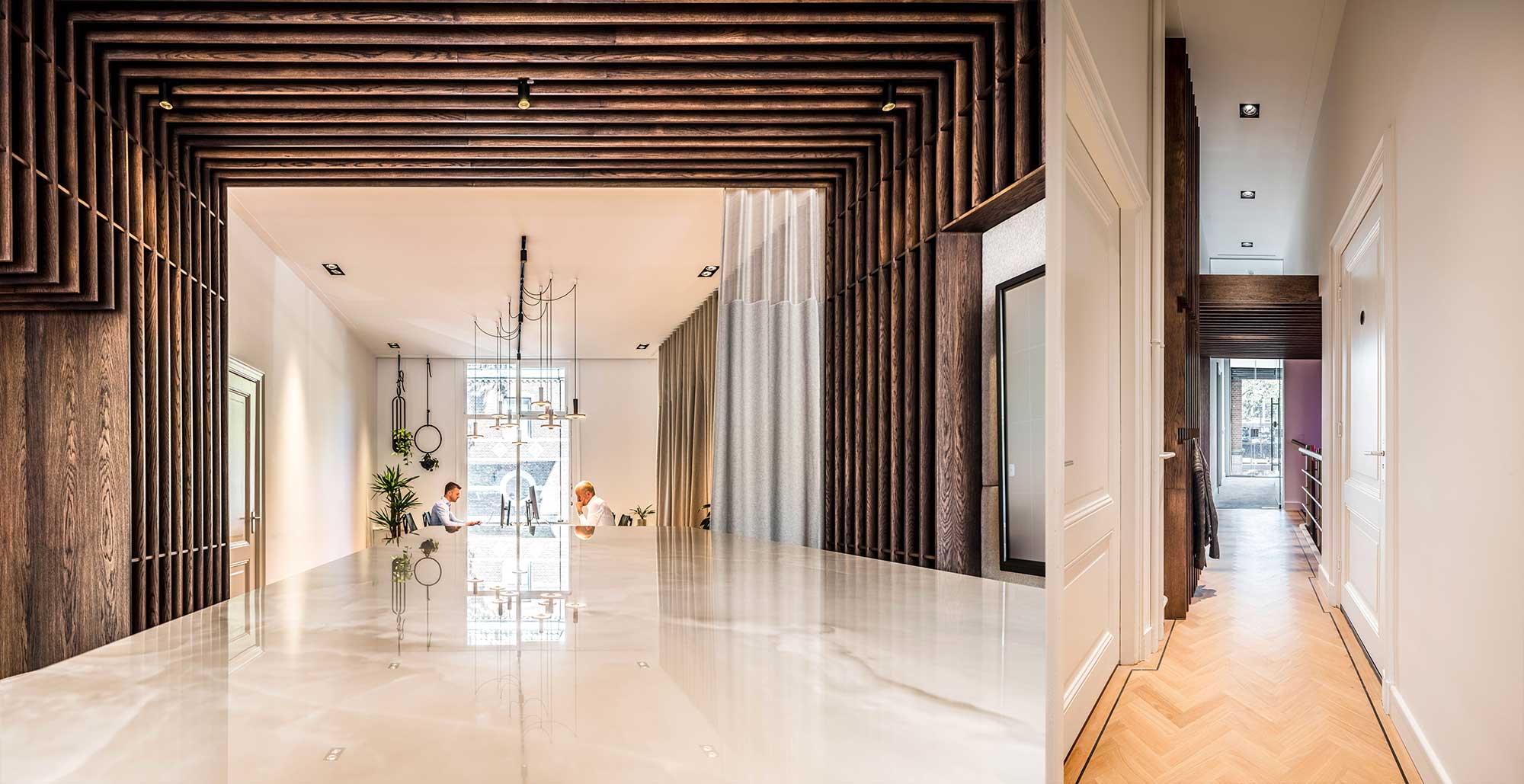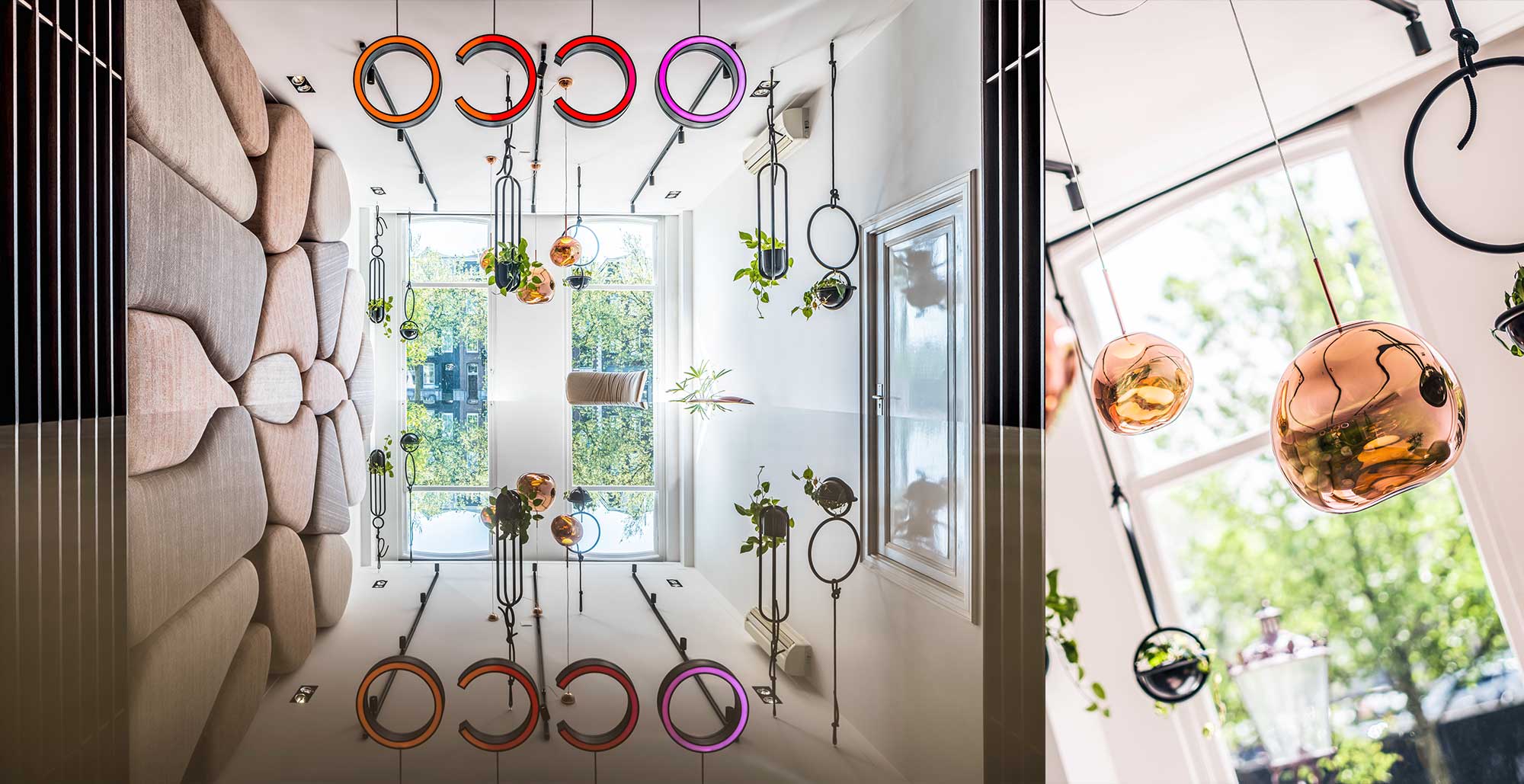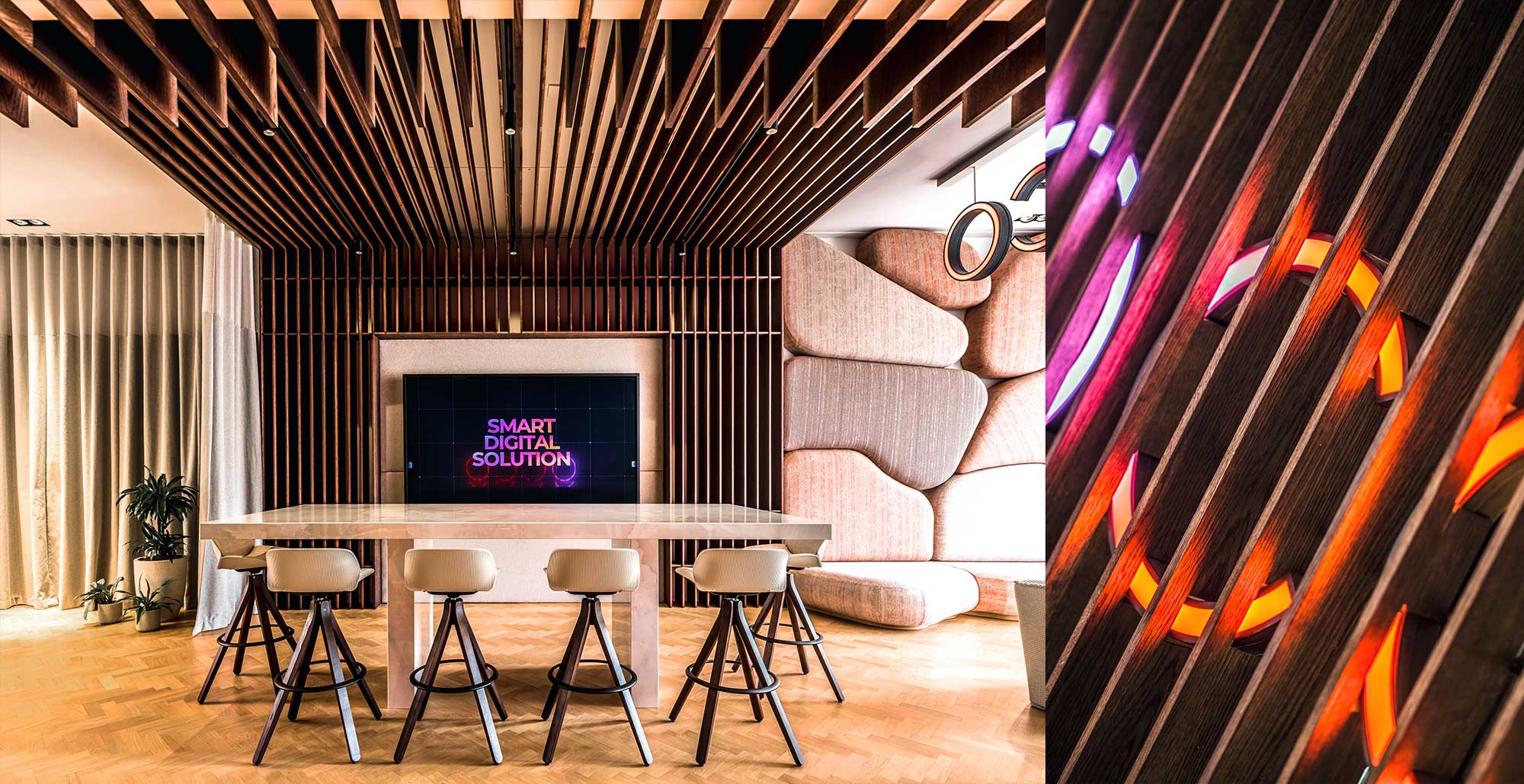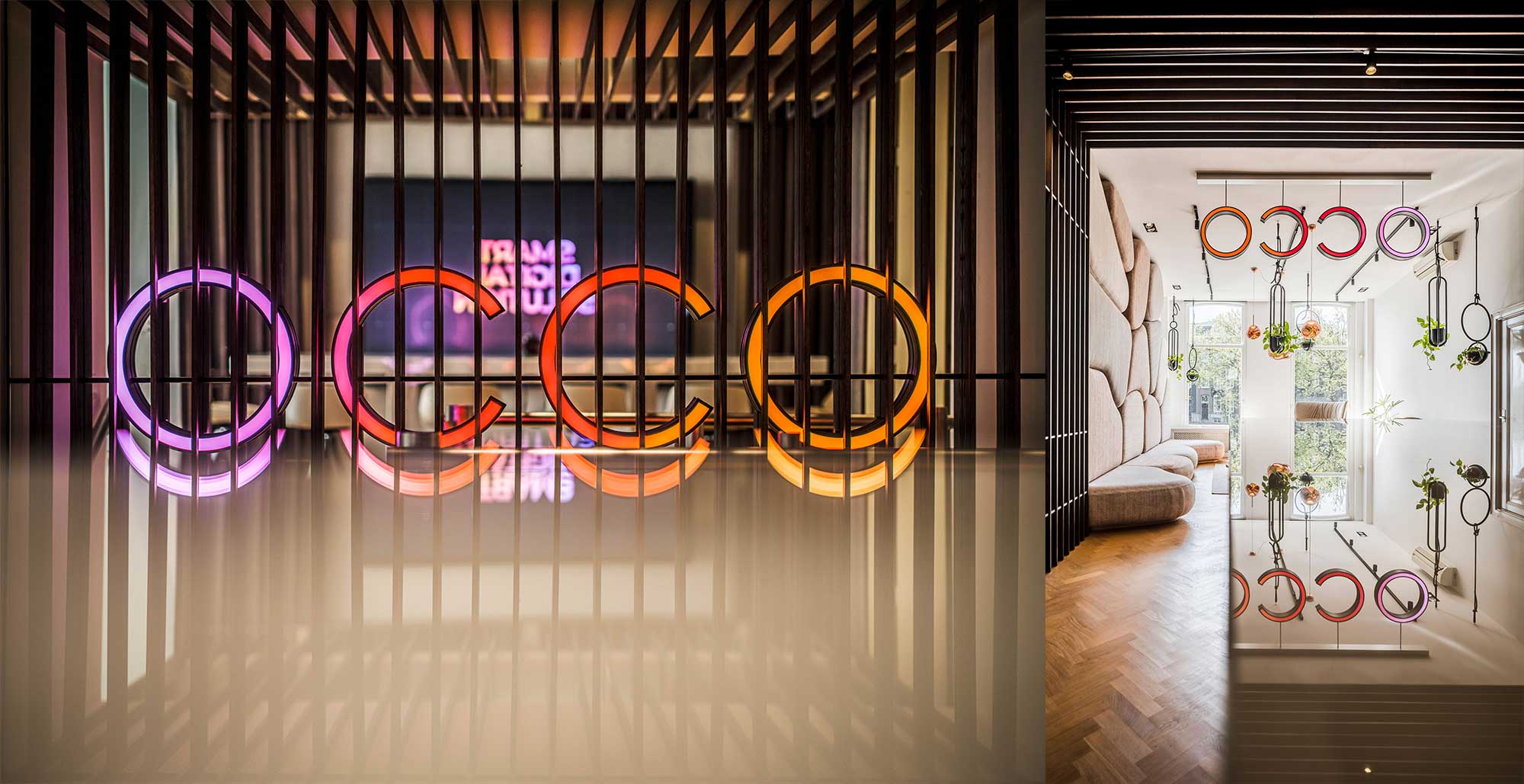 "A hybrid workplace, showroom, and event space"
Estonian-based furniture company OCCO invited Casper Schwarz Architects to design a new hub in Amsterdam. The briefing was to design a showroom for architects and suppliers in a historical Amsterdam house. Our team has transformed the BEL-etage into a welcoming multifunctional space, that breaths warmth and engages its visitors.
With the OCCO digital tool as the centerpiece, the design has reinterpreted its original layout of a typical Amsterdam double ensuite setting. The mix of dark wood, mellow colors, and interesting design pieces, bring balance to the digital world. The space is used both for hosting clients and for organizing events.
OCCO is an Estonian design tech startup transforming the interior design industry with an AI-powered platform for interior architects. It helps the professionals save valuable time on product search and project management. Today, OCCO has its offices in Tallinn as well as Amsterdam and is rapidly expanding across Europe.

Project architects: Casper Schwarz, Elaine Keet
Project management: OCCO
Casco architect: not relevant
Suppliers: Turn-key project by OCCO
Location: Sarphatikade Amsterdam