: Neptune Energy NL
: Neptune Energy
| | |
| --- | --- |
| The Monarch The Hague | 2800 m2 |
| Commercial | 2021 |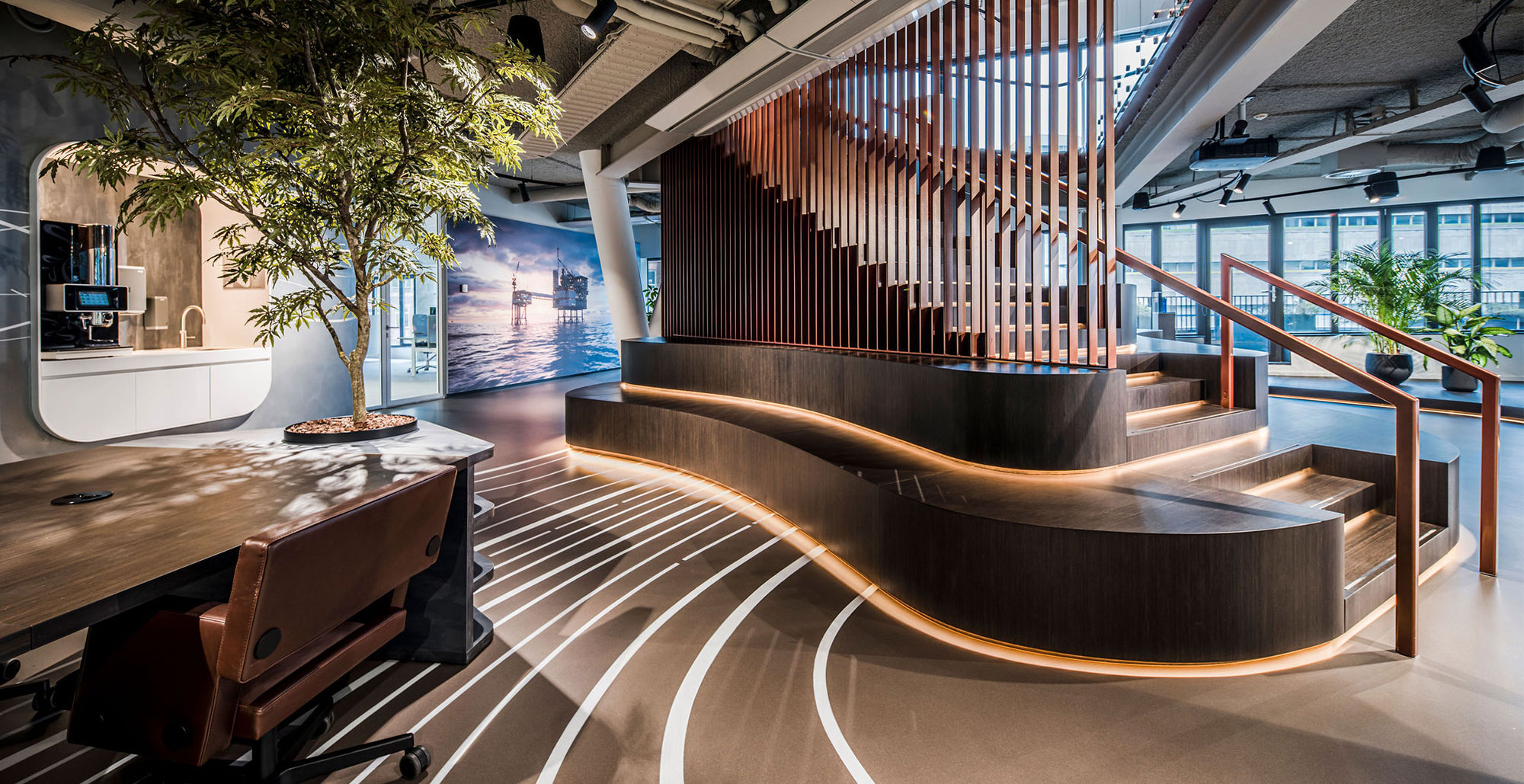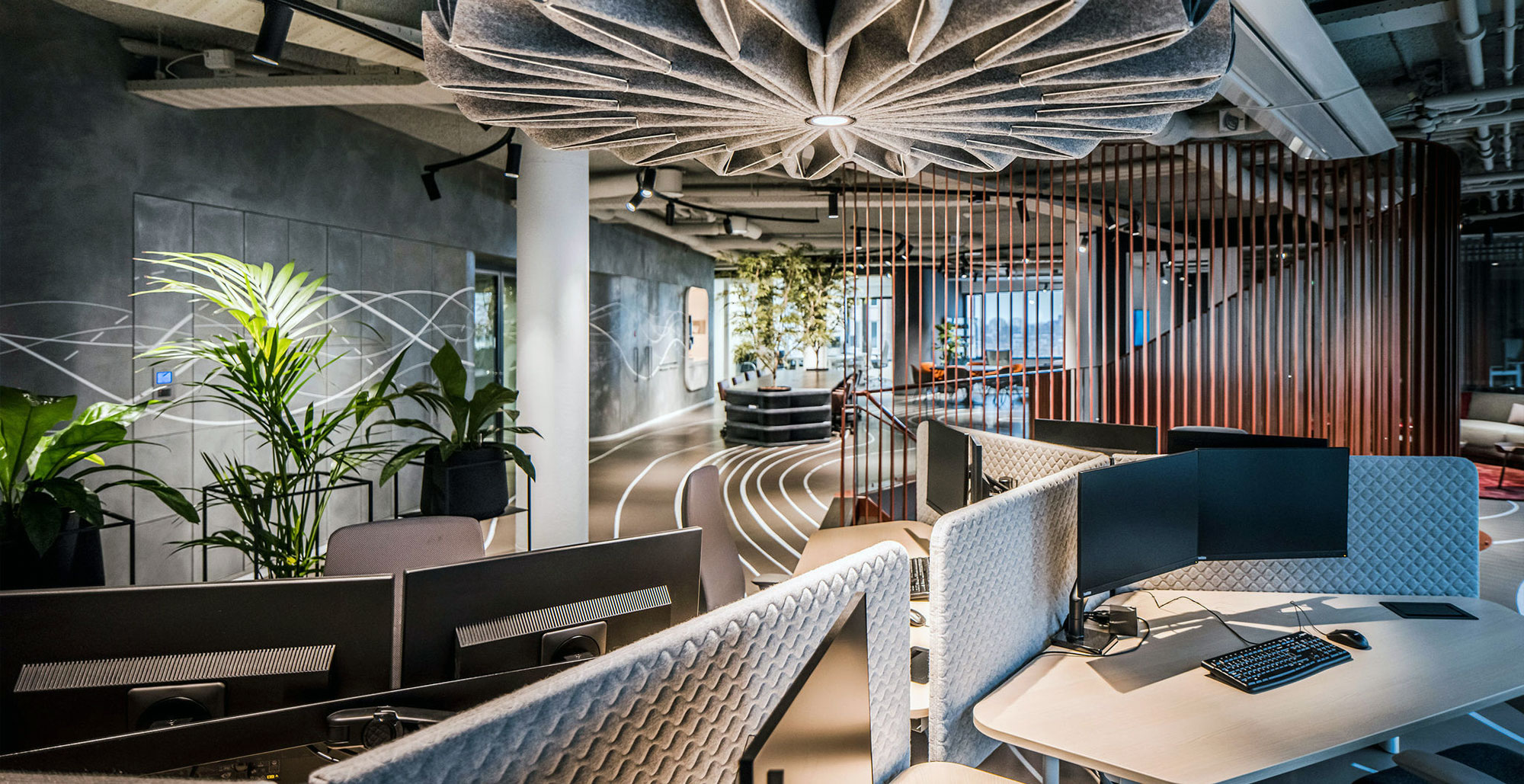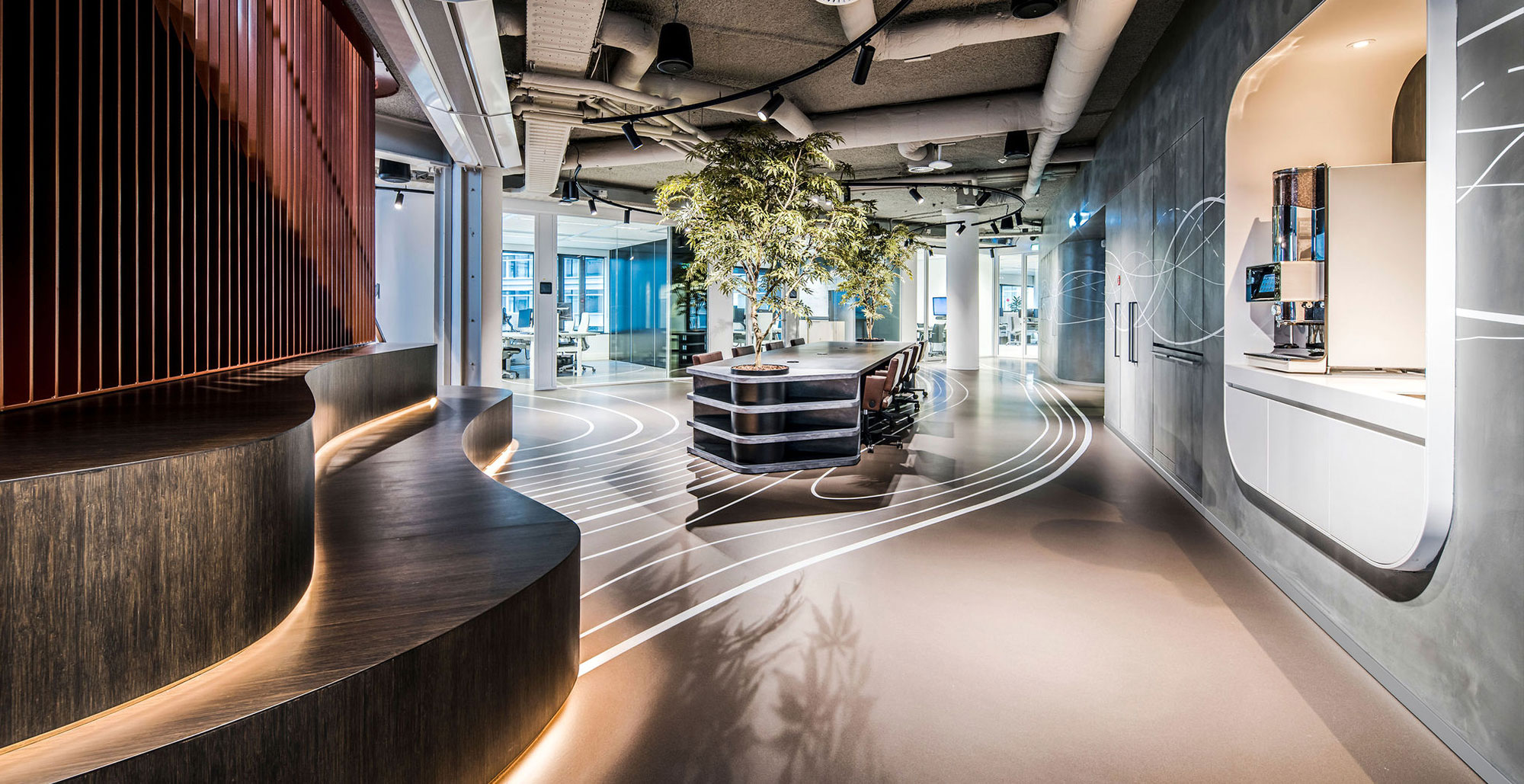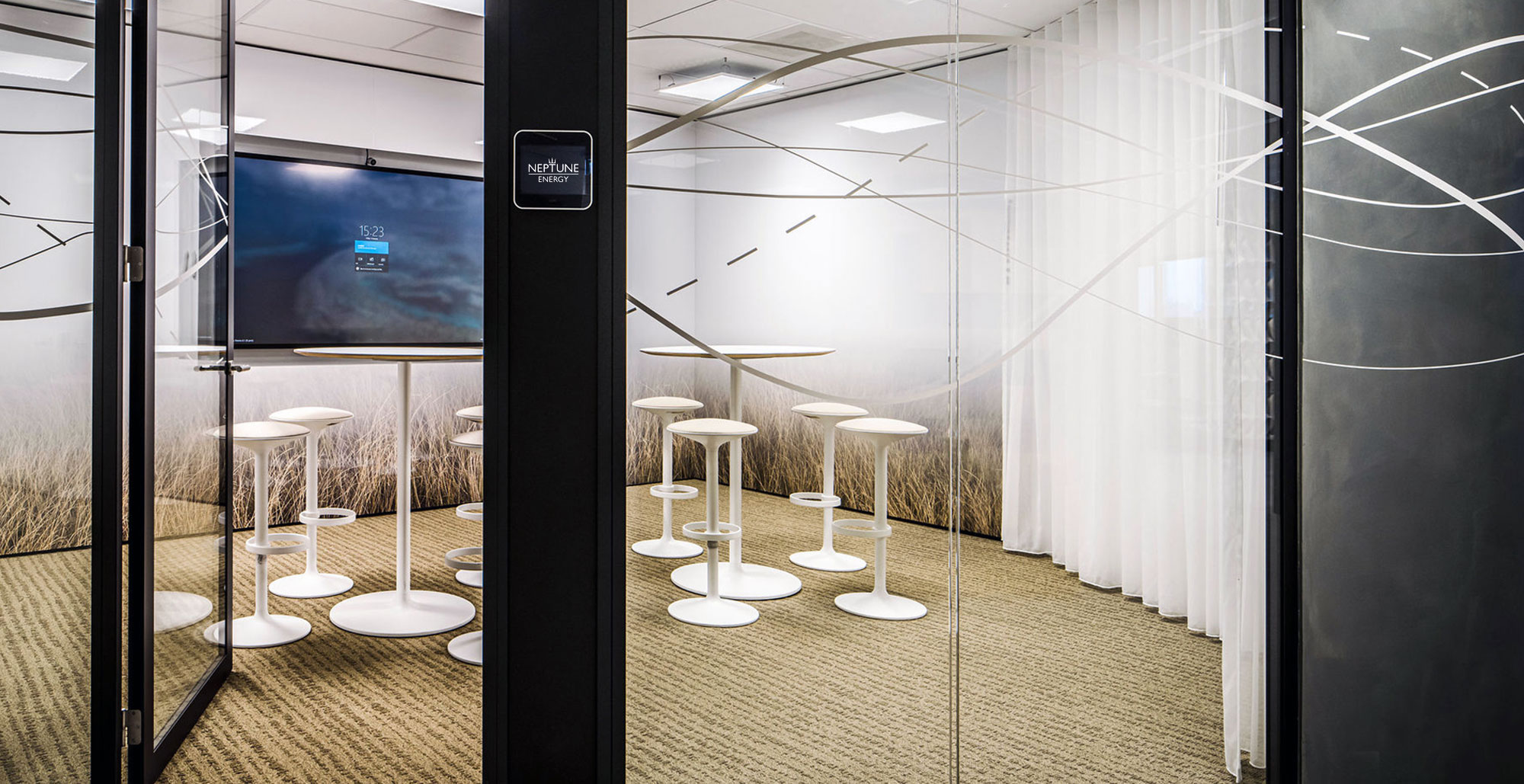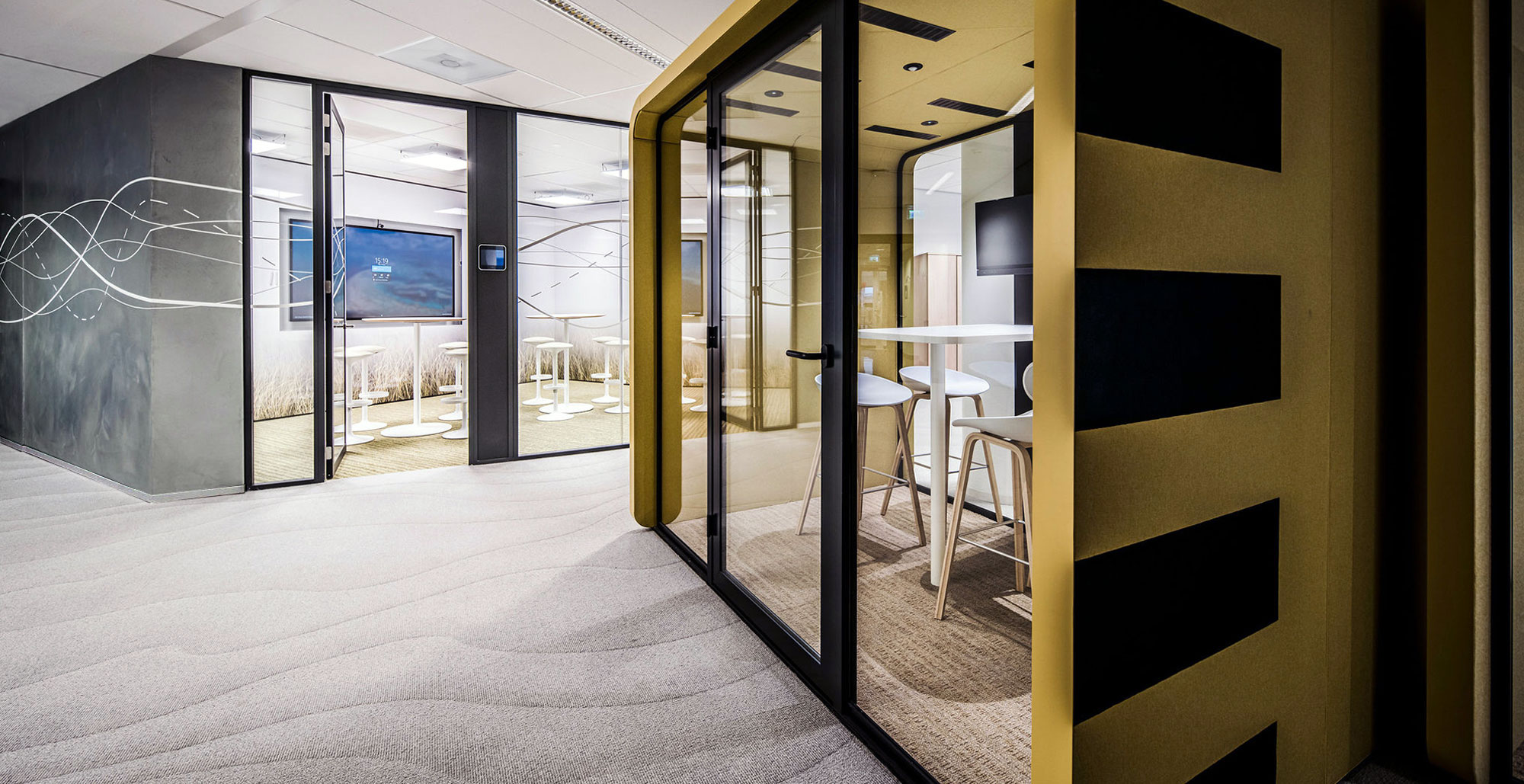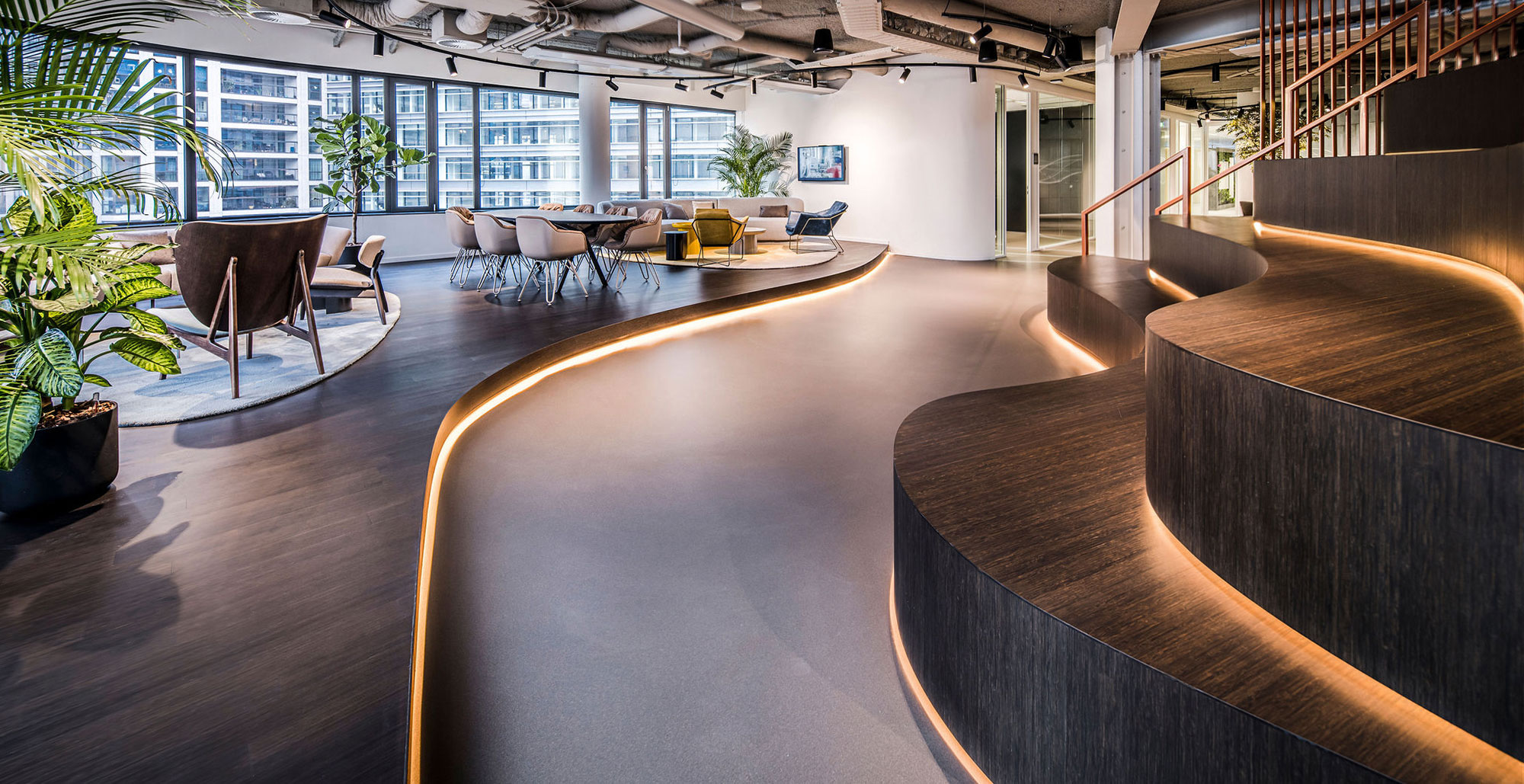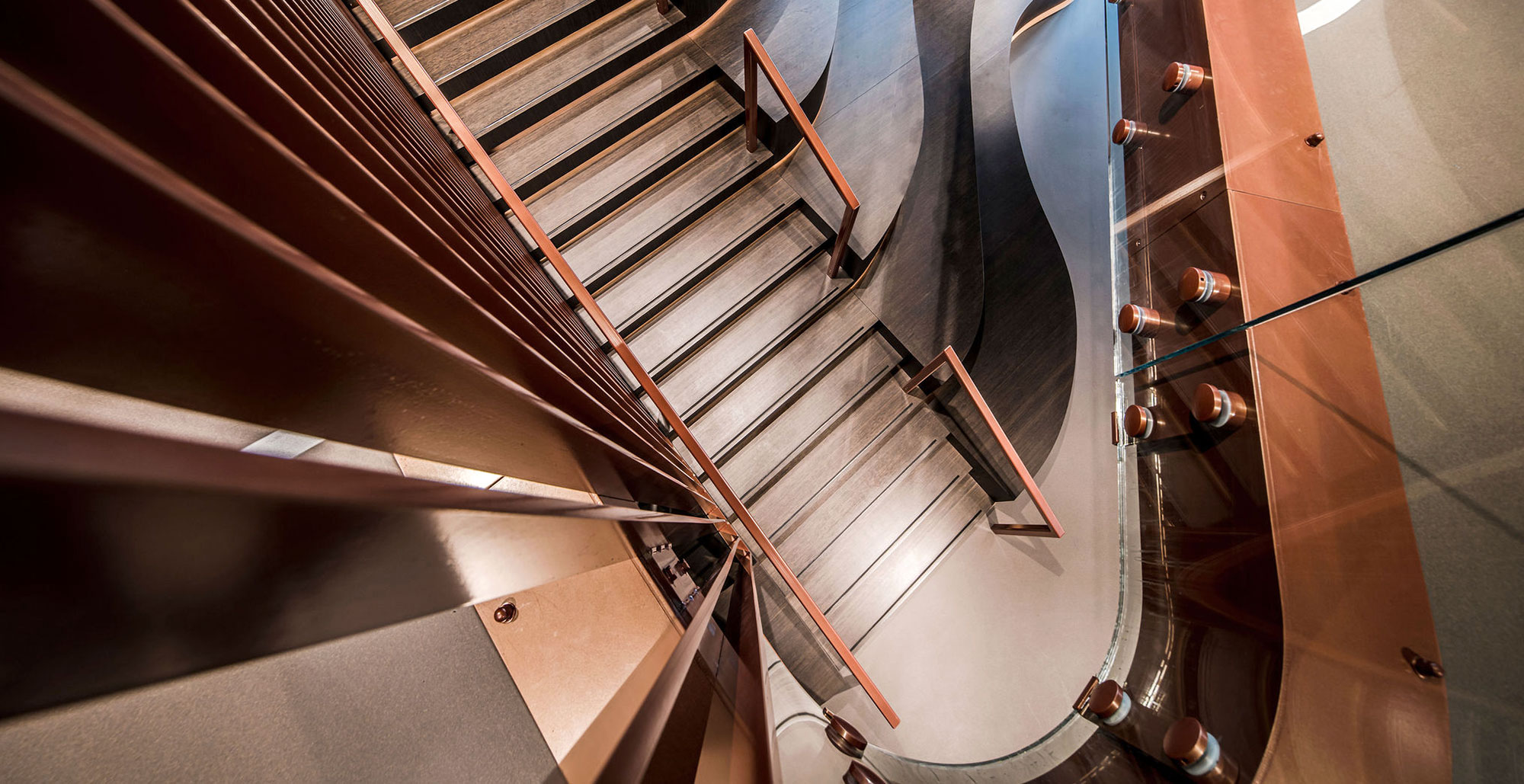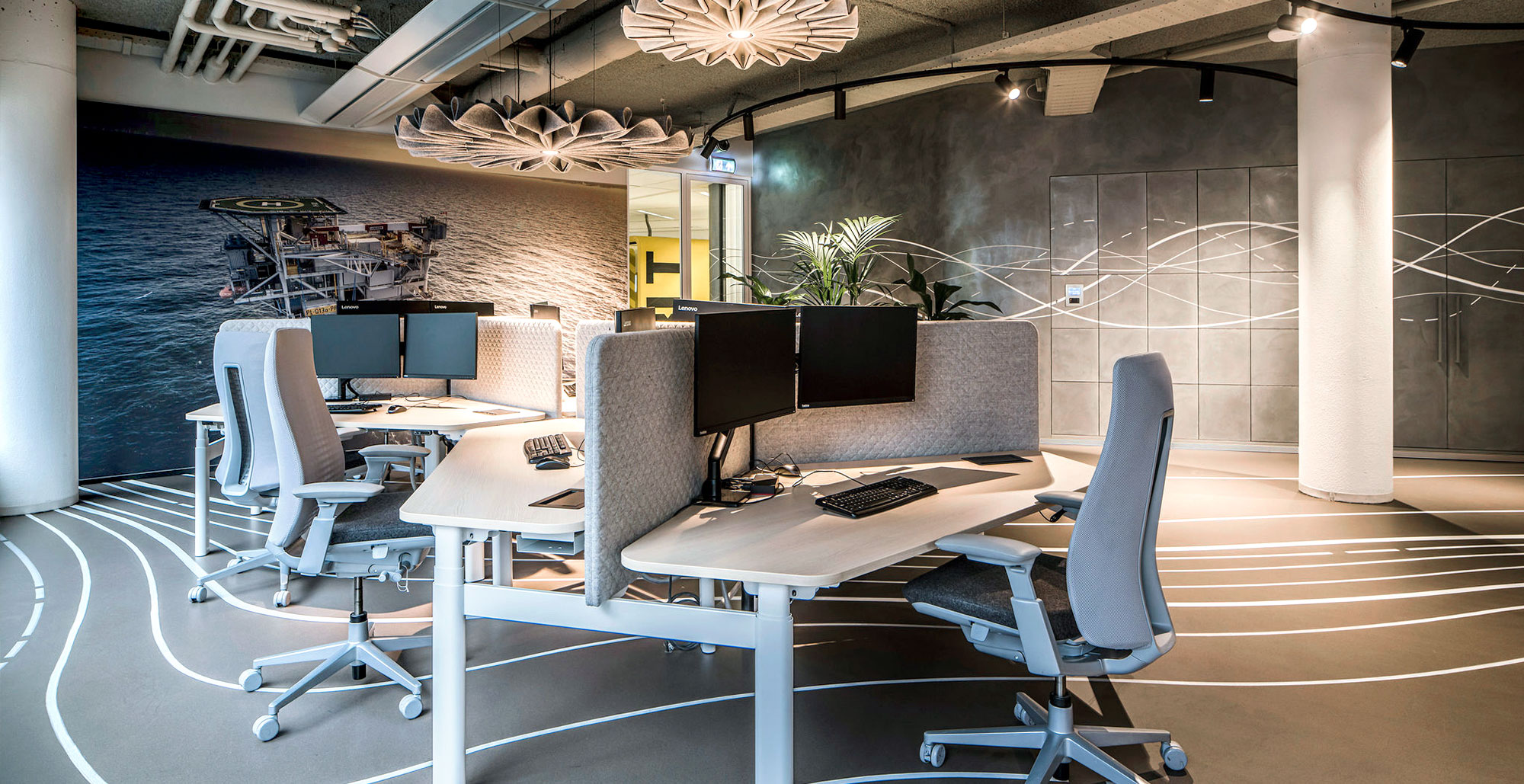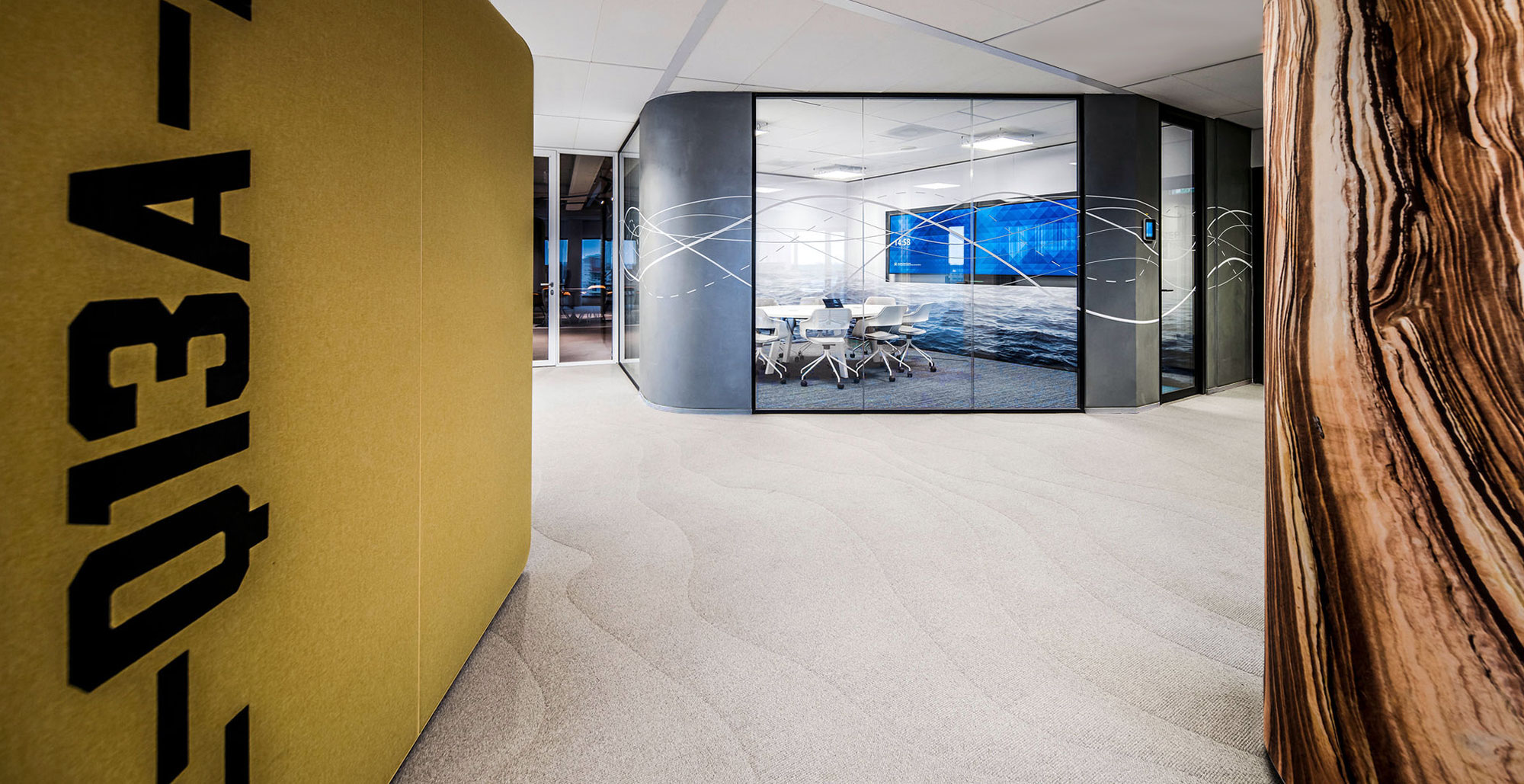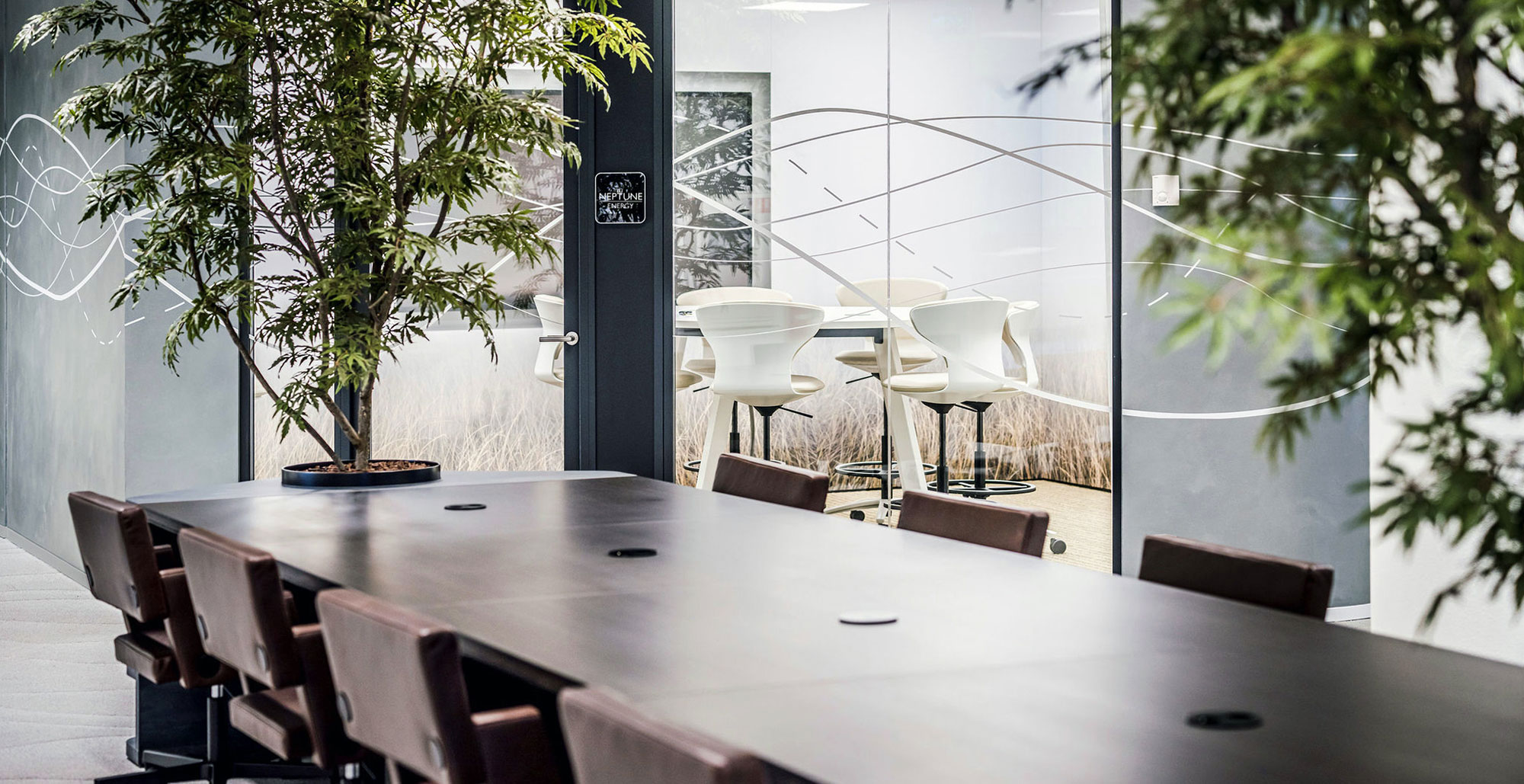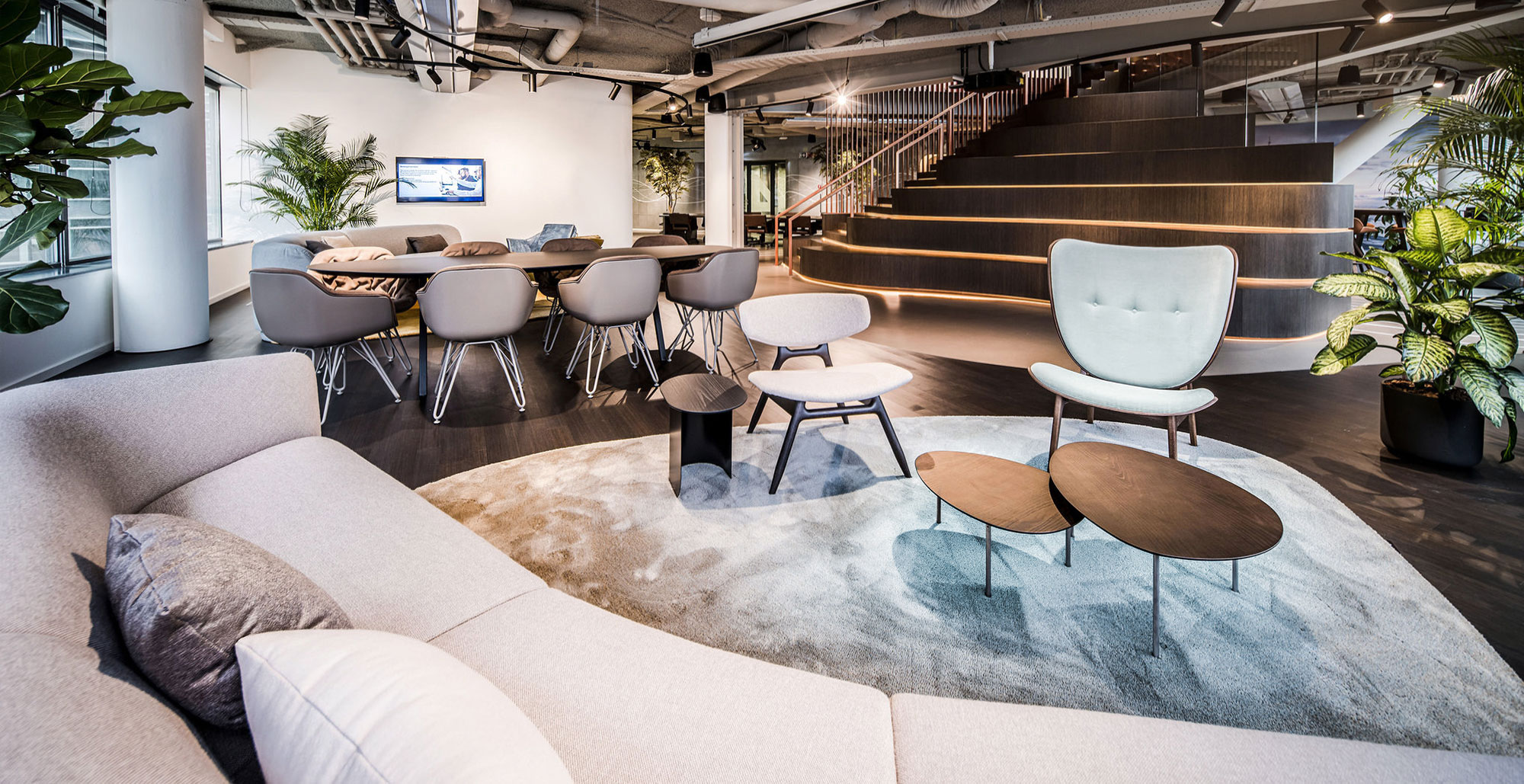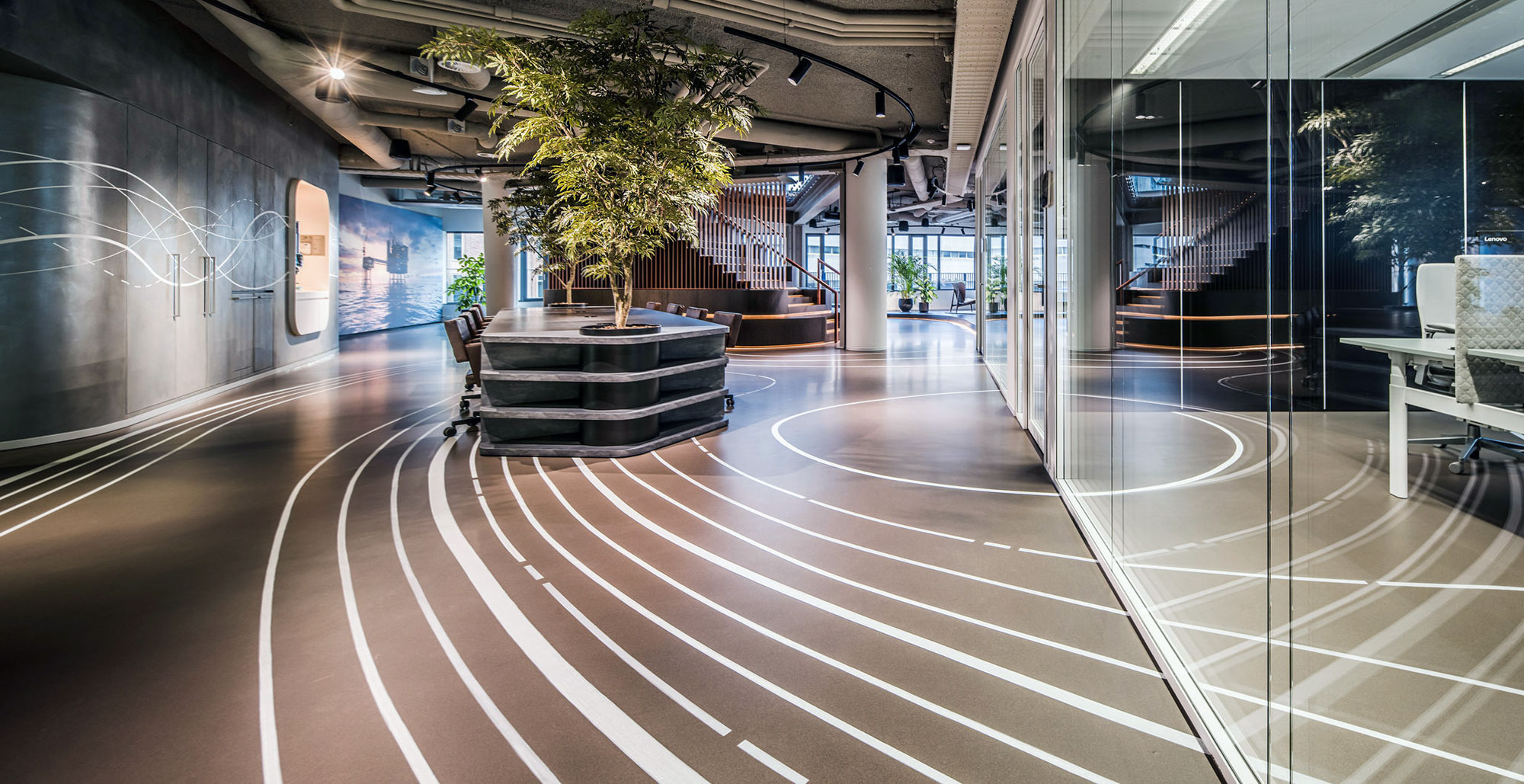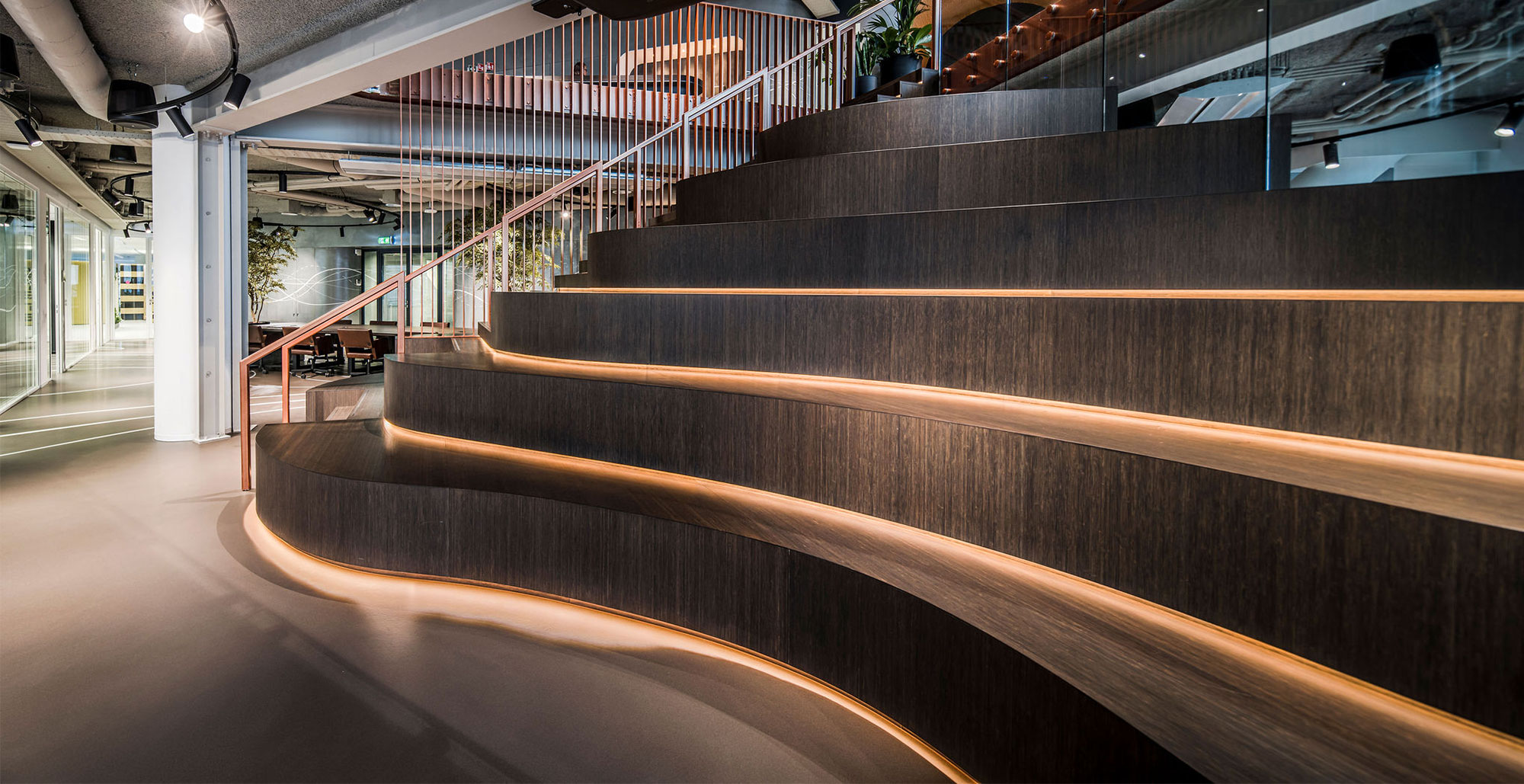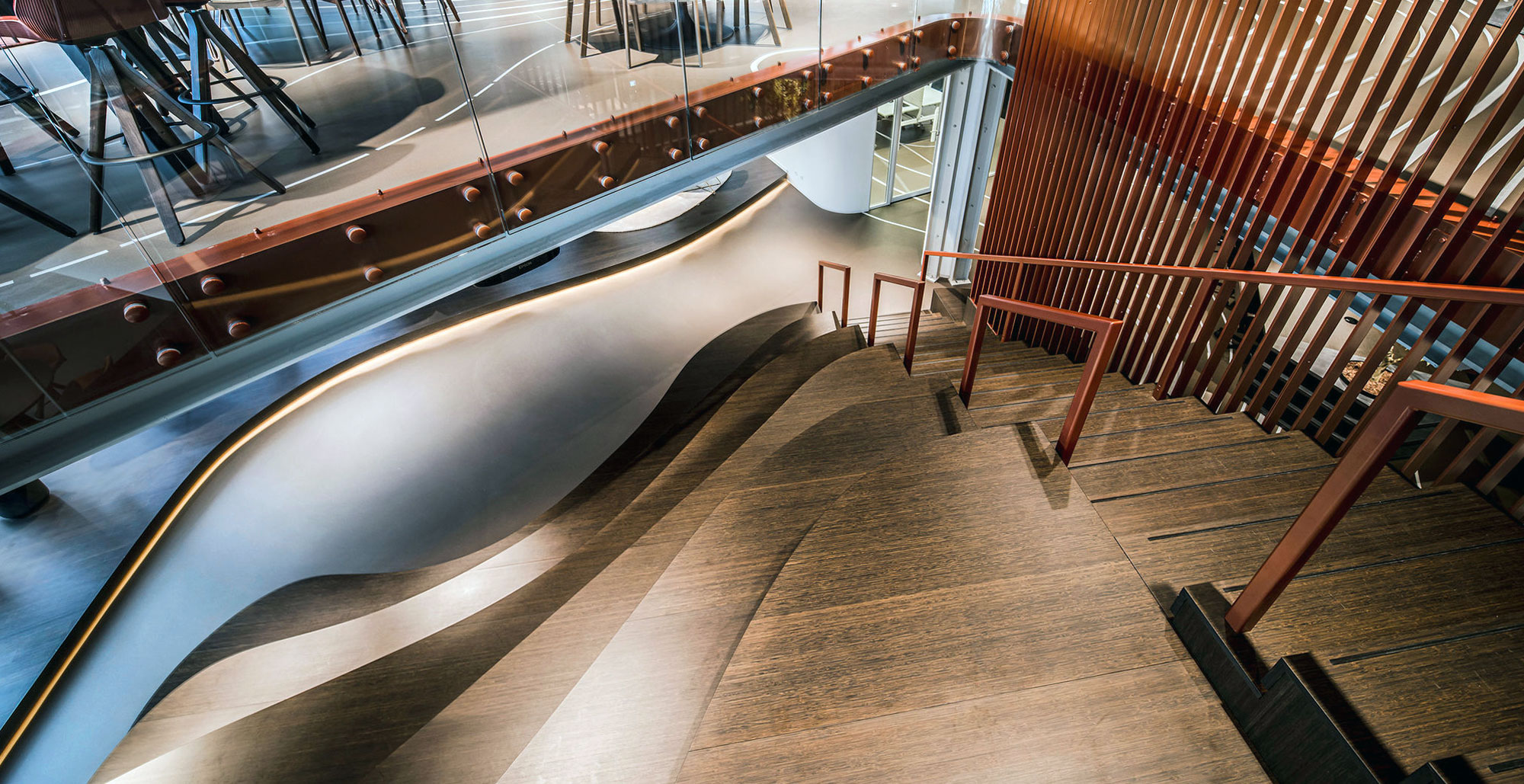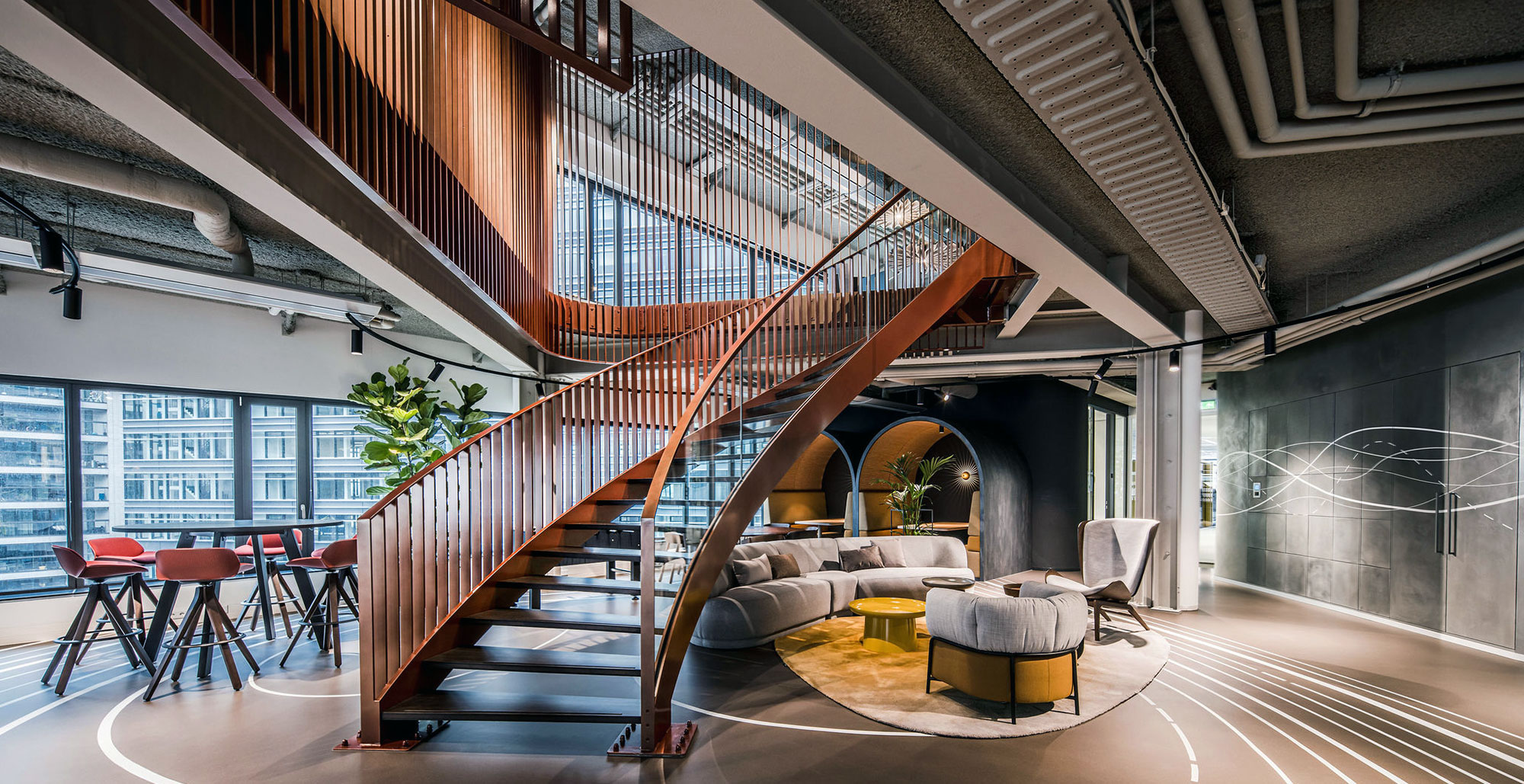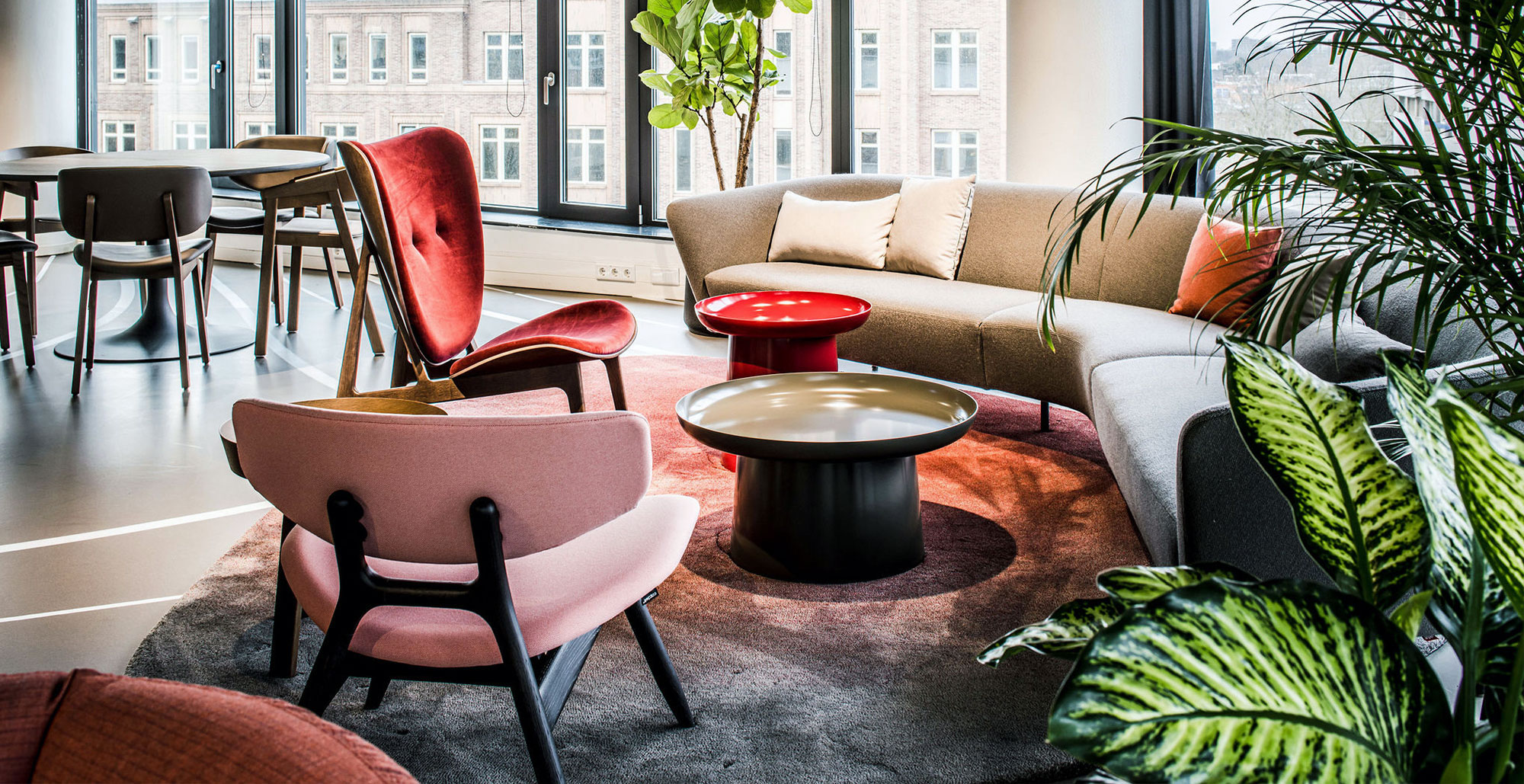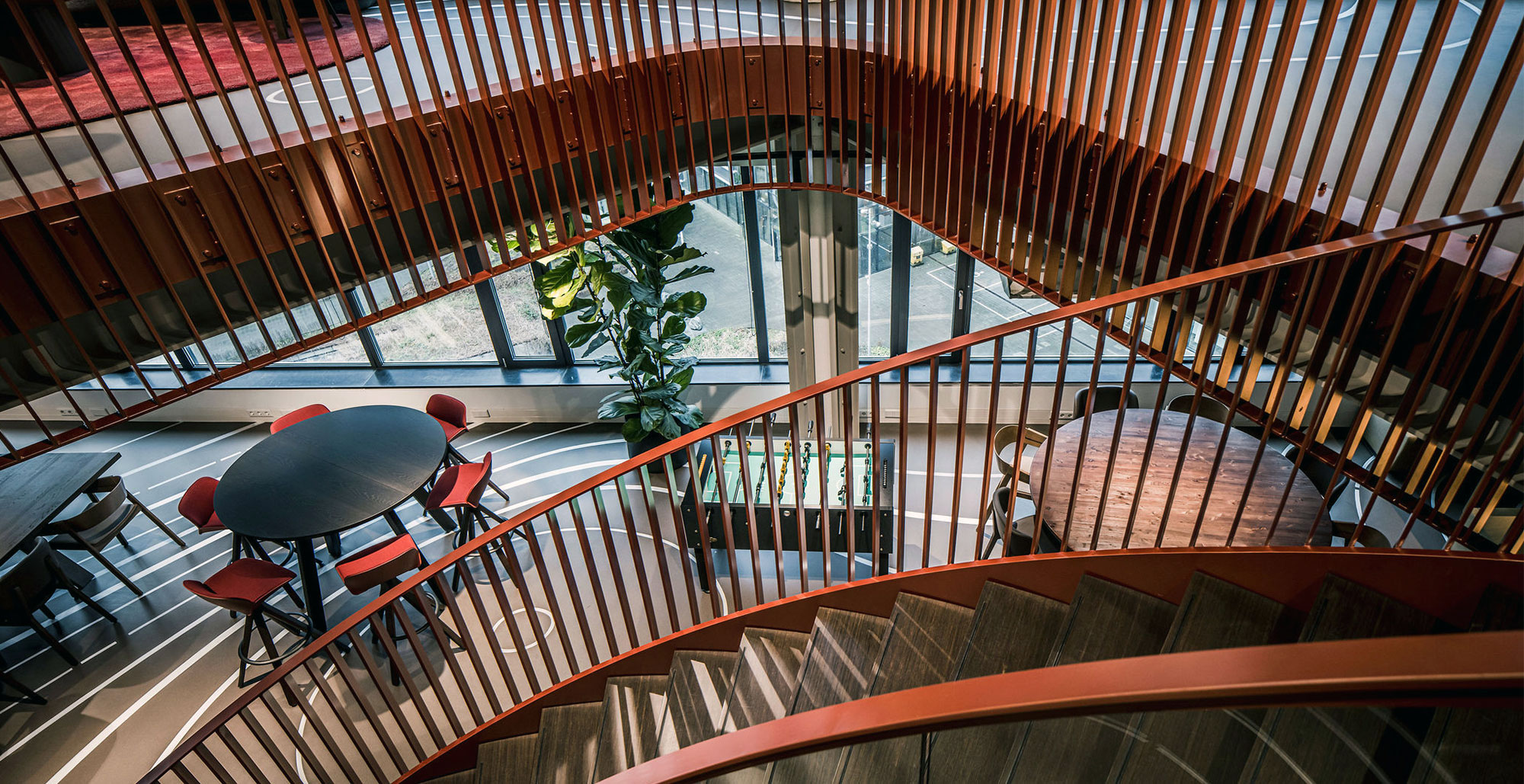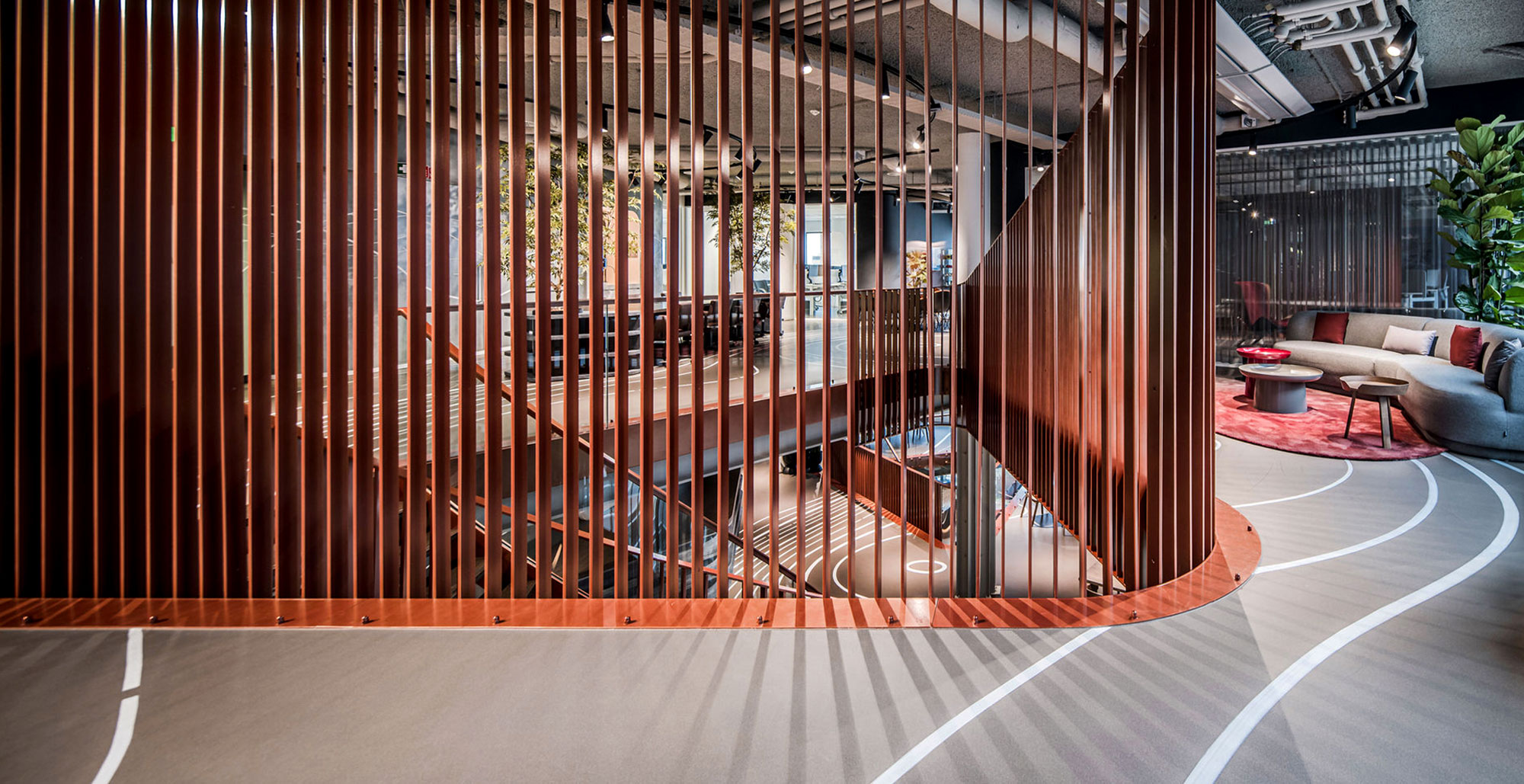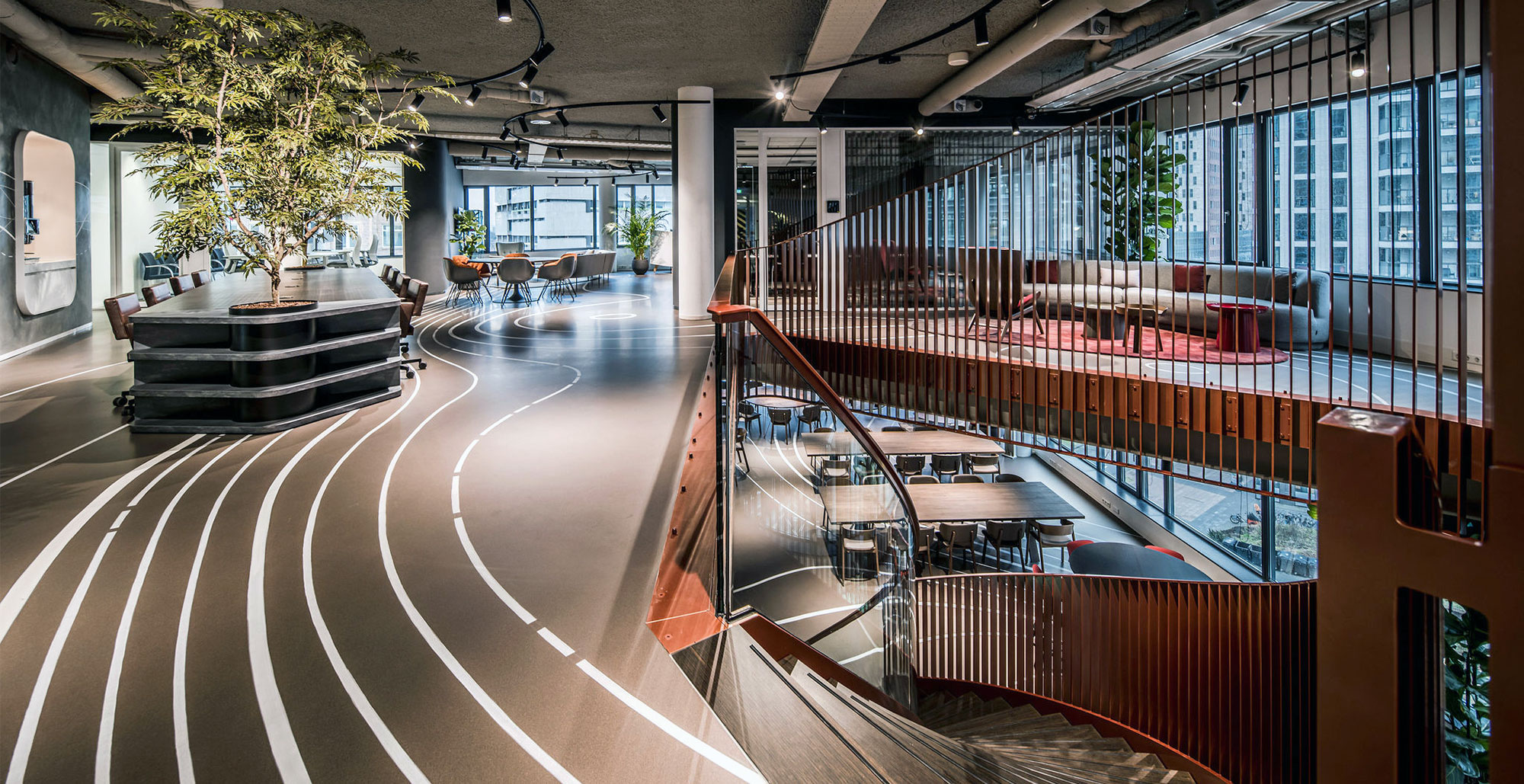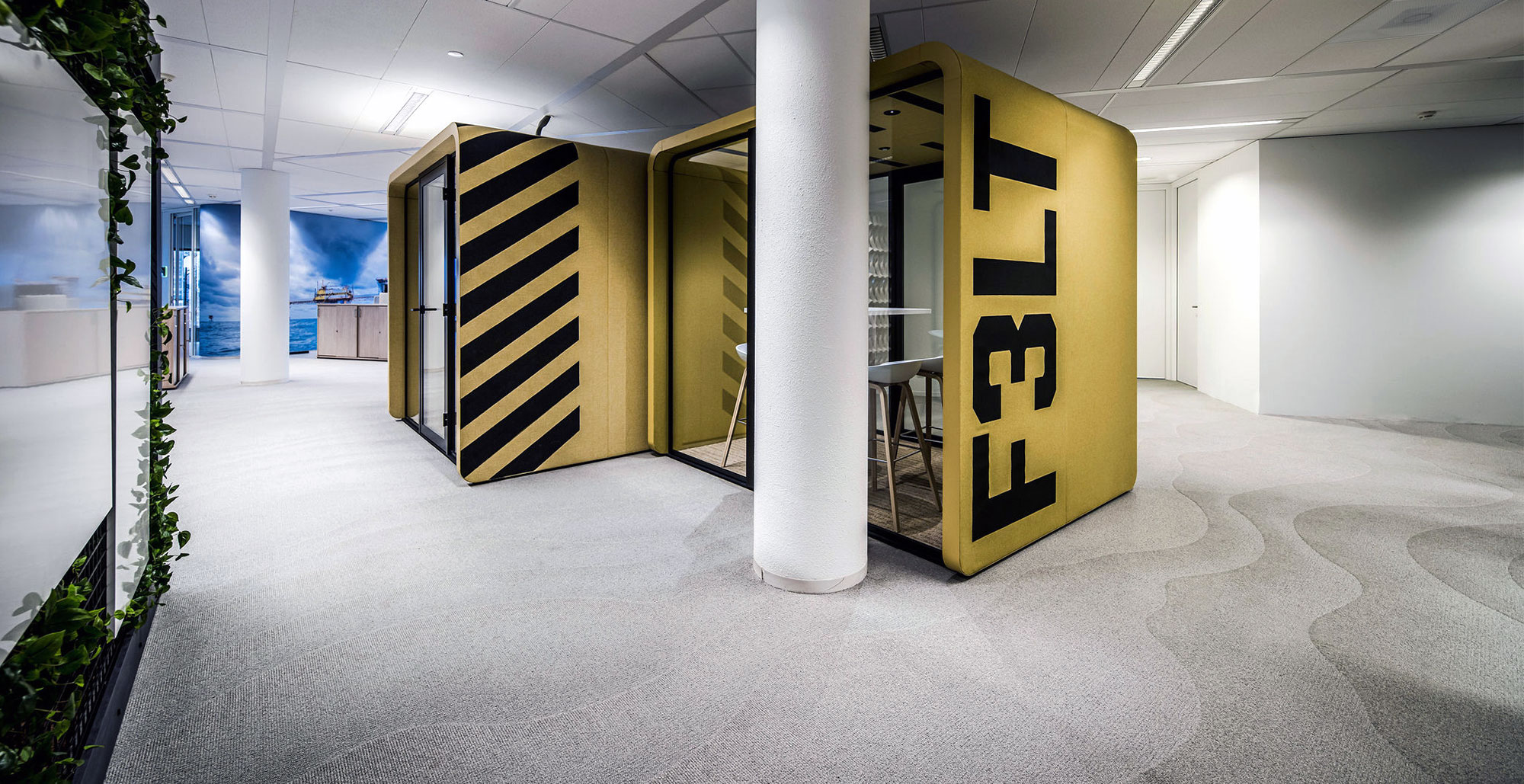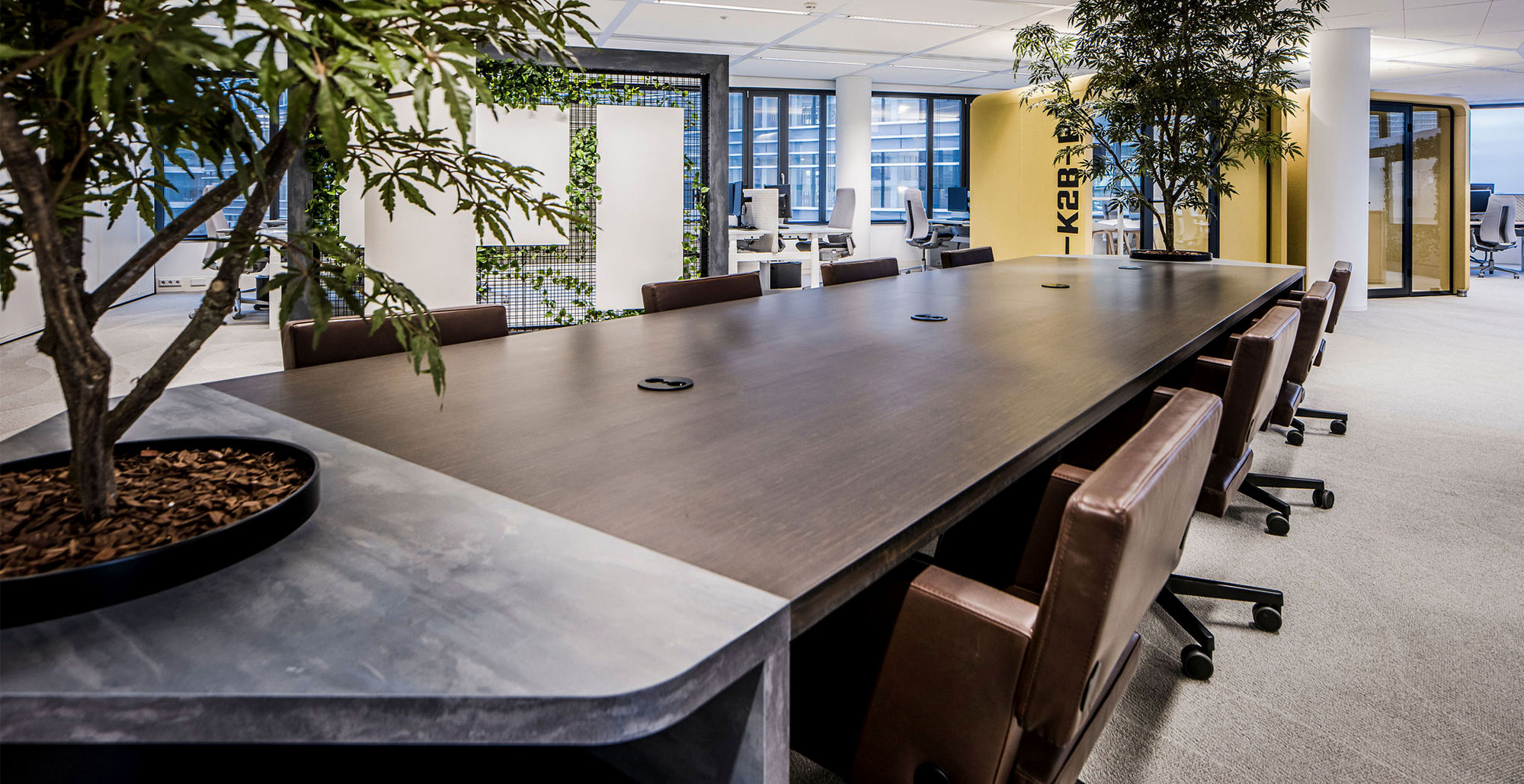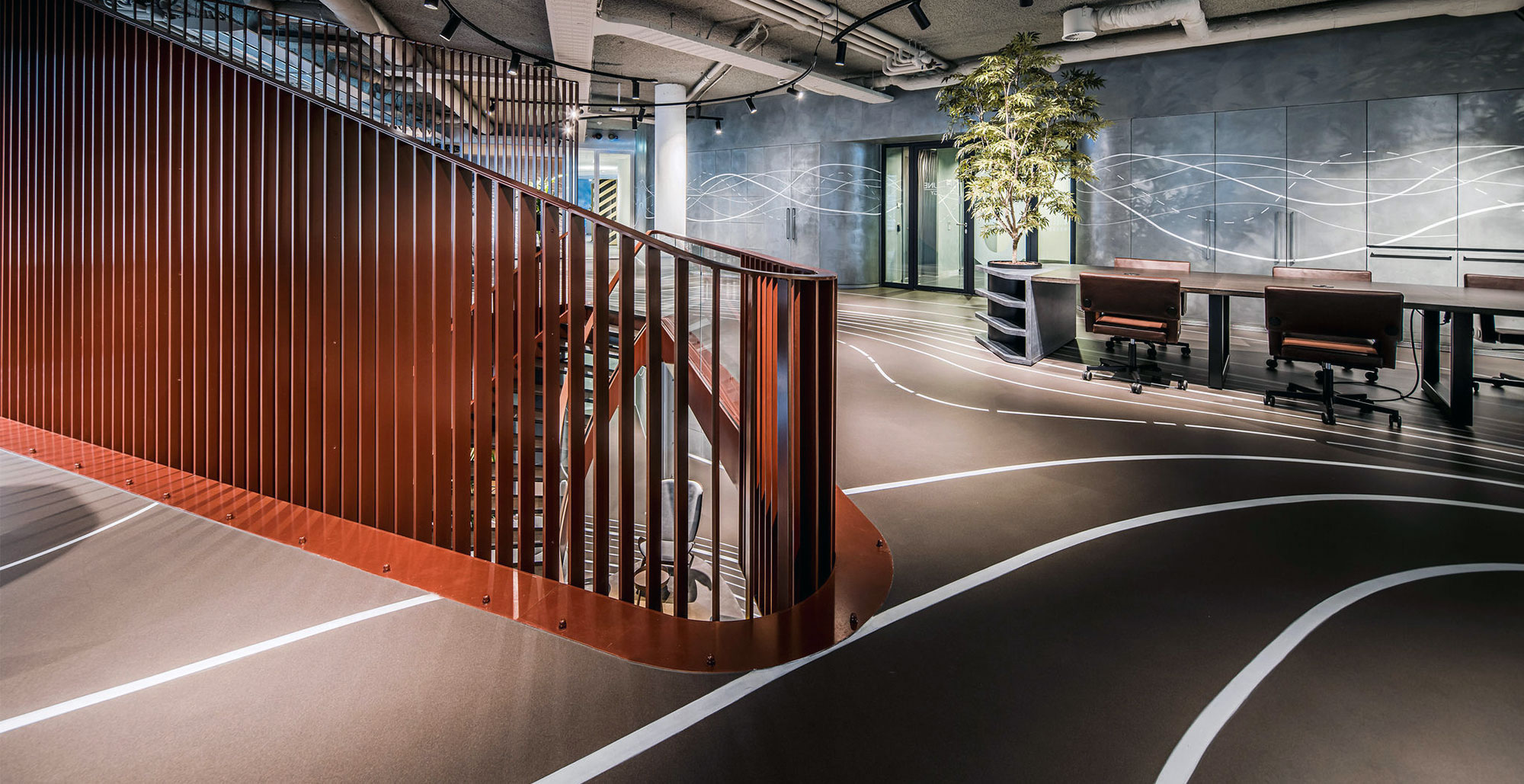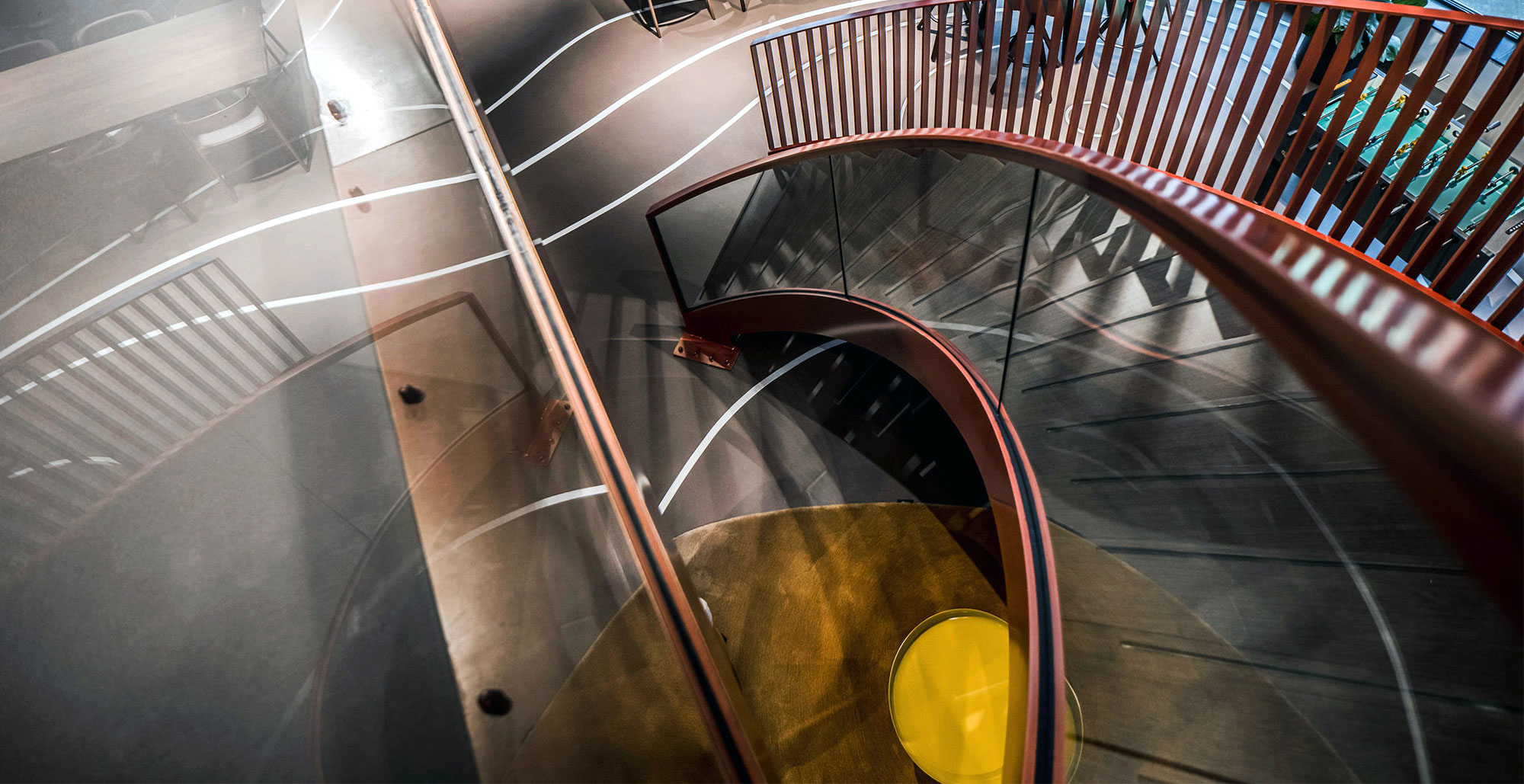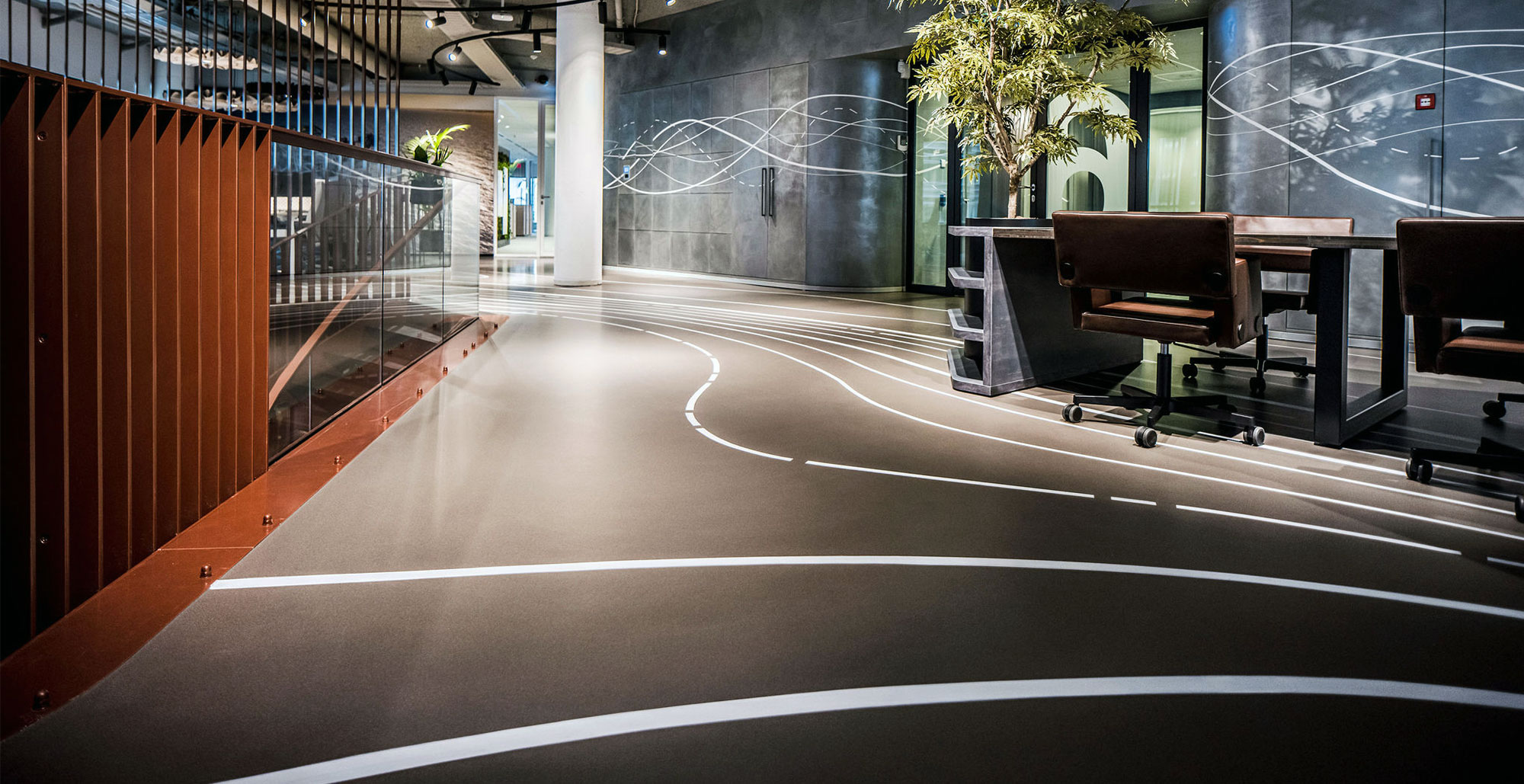 "Fully integrated hybrid working"
We are proud to present the new Neptune Energy workspaces in The Monarch Tower, The Hague. Neptune Energy is one of the first companies to embrace the Habitoor concept and to fully integrate hybrid working in their new interior layout. Three floor levels in an archetype 'office building' have been transformed into a human-centered meeting, working, and focus areas in which we have combined the outspoken brand identity of Neptune Energy with comfortable and inviting open and enclosed spaces. Each floor has a social heart that breaths the atmosphere of hotel lobbies, grand cafés, and theatre settings.
A place where the people of Neptune Energy feel at home and can easily find their personal workflow. The side wings are light and quiet, well-equipped open working areas mixed with multifunctional booths, brainstorm rooms, and meeting rooms.
The floors are openly connected to each other by new voids with spiraling stairs. We have used the raw detailing of the offshore platforms but combined them with refined lines and organic shapes. References of the sea are integrated everywhere: In the fluent lines of the liquid floorings (Duracryl), on the handcrafted plasterworks (Dofine), and in the subtle relief of the office carpets (Ege). The organically shaped auditorium with its incorporated LED light lines to finish it off.
A new culture for this offshore orientated organization: open, communicative, vibrant, and inspiring. Connecting people whether they are working at home, elsewhere, or in this office. Fully integrated hybrid working.
Project architects: Casper Schwarz, Marit Willems
Project management: Solved
Casco architect: MVSA Architects
Suppliers: Turn-key project by Planeffect
i.c.w. AalbersWico, Planeffect, Duracryl, Dofine, Ege, McArt, Desque, VanAssem, Gati, Ooijevaar, Complex, Qconferencing, DeBlick, Brothers&Sons, Vepa, Green Stories
Location: The Monarch Tower, The Hague