: NautaDutilh Amsterdam
: NautaDutilh
| | |
| --- | --- |
| Amsterdam | 10.500 m2 |
| Legal | 2018 |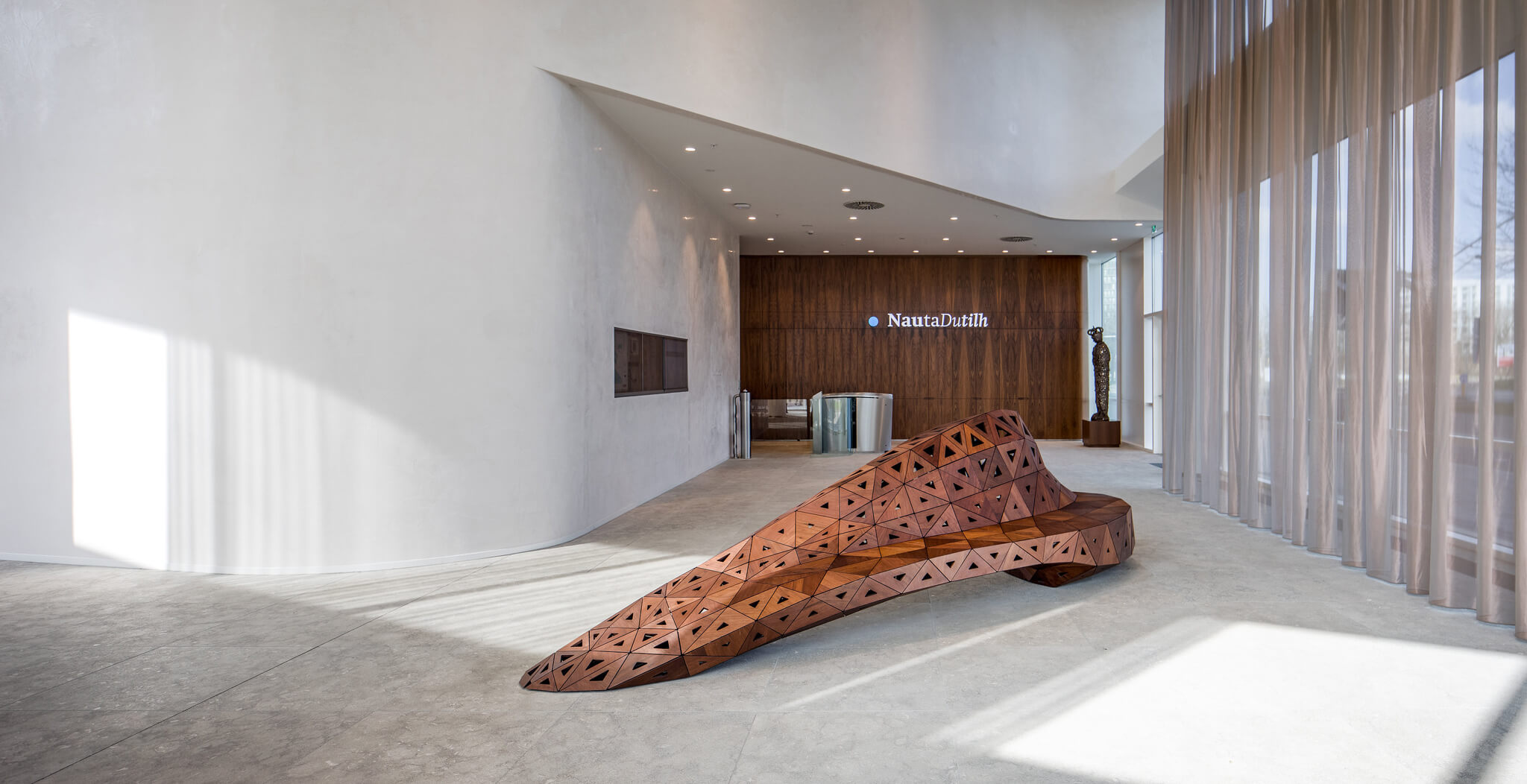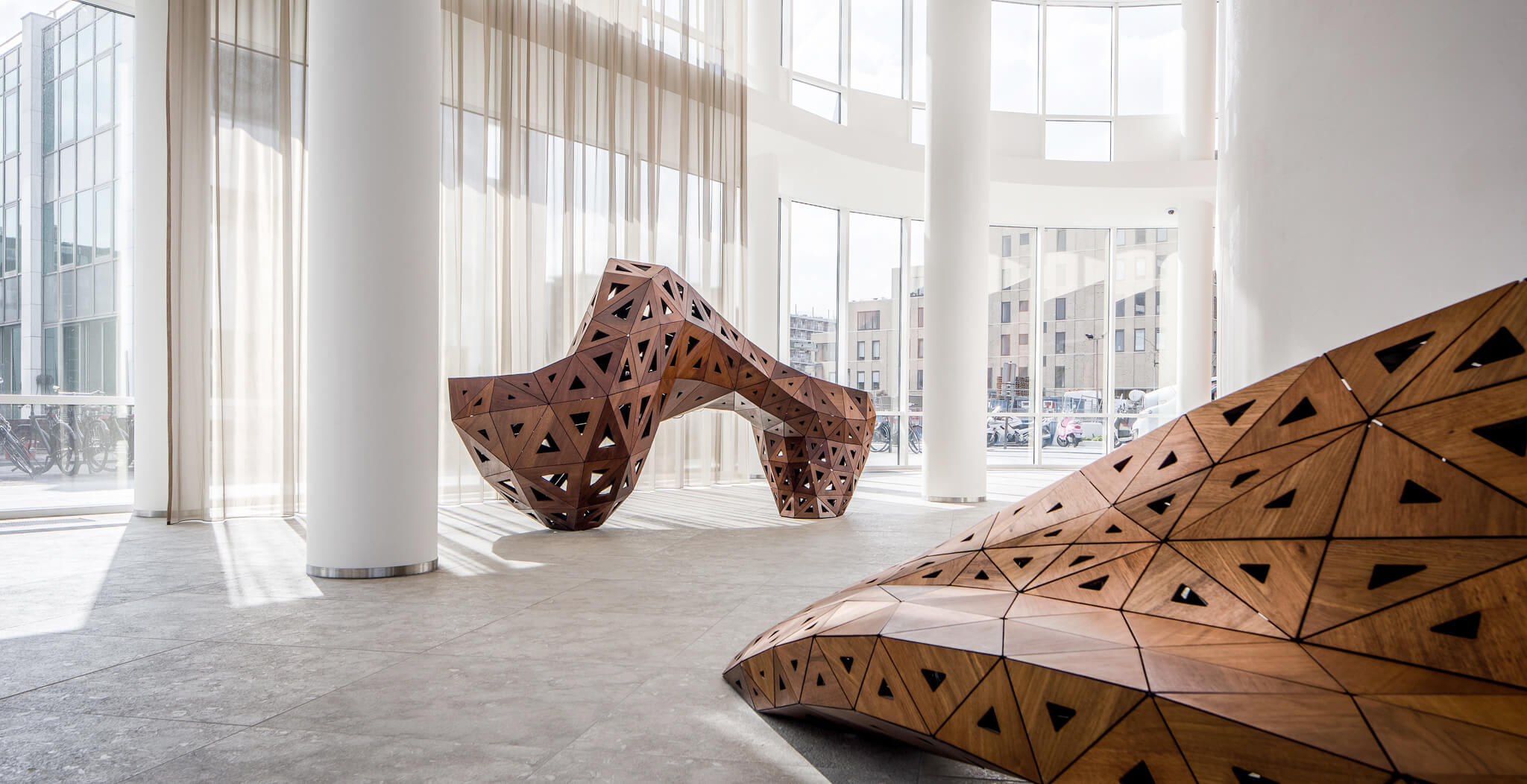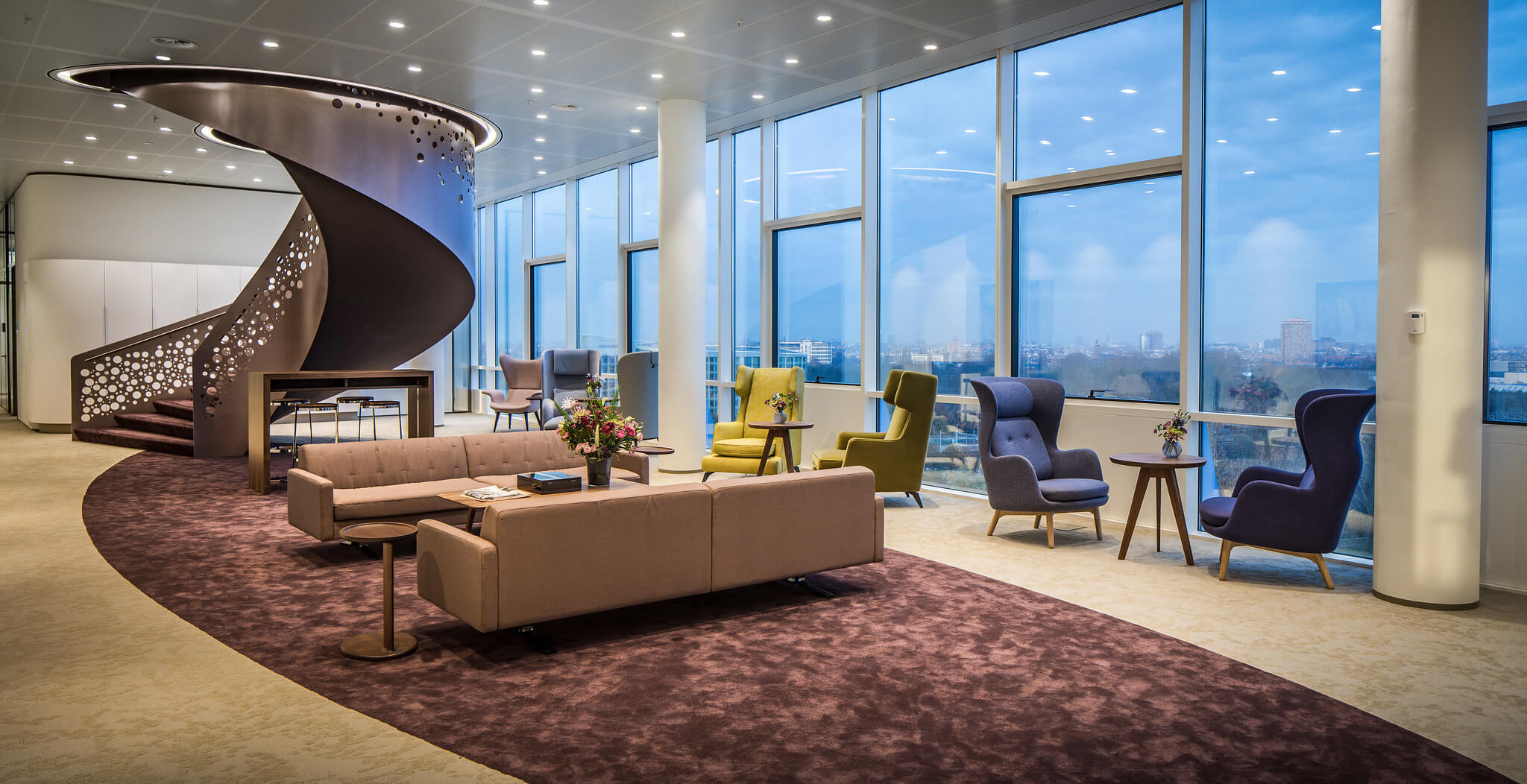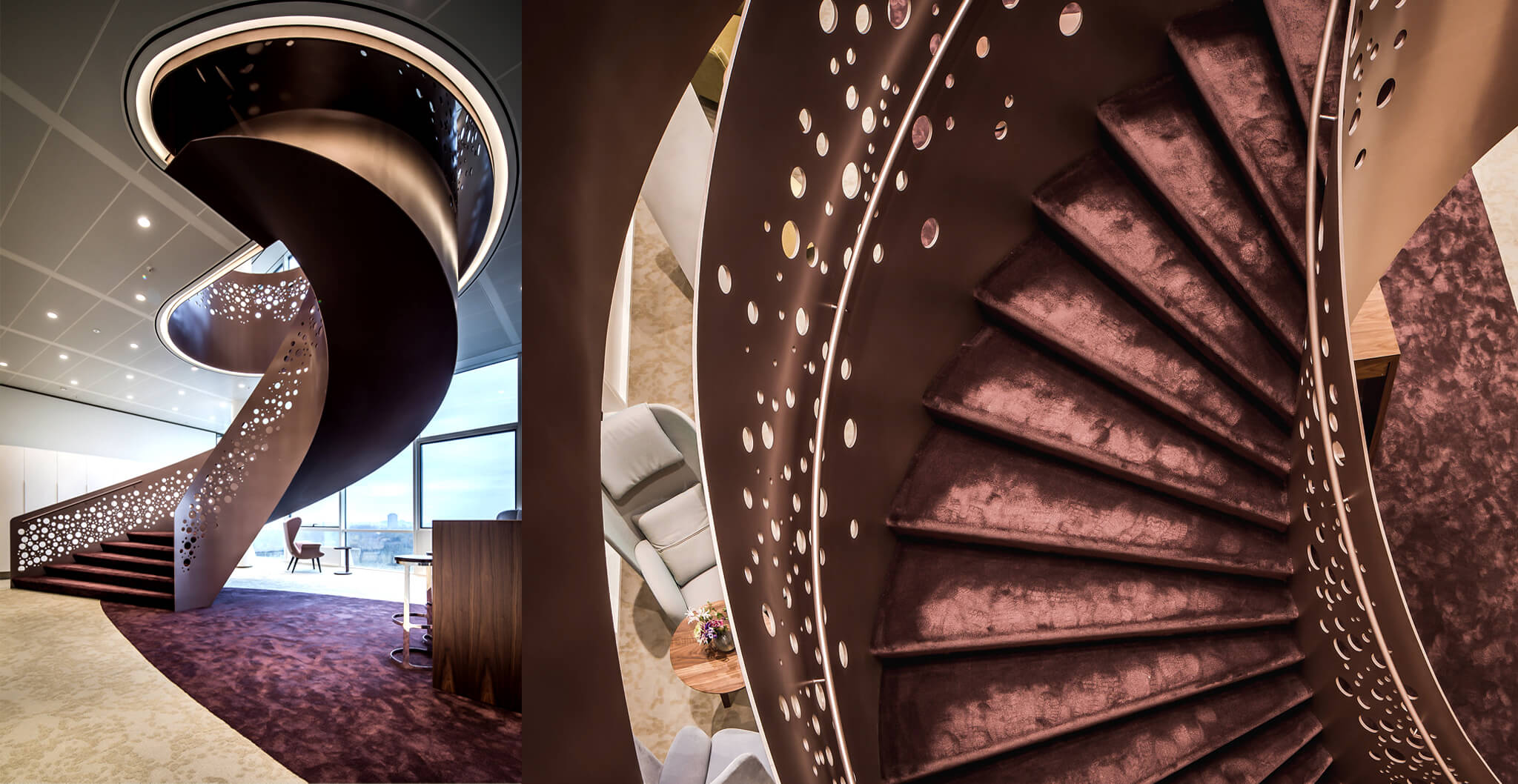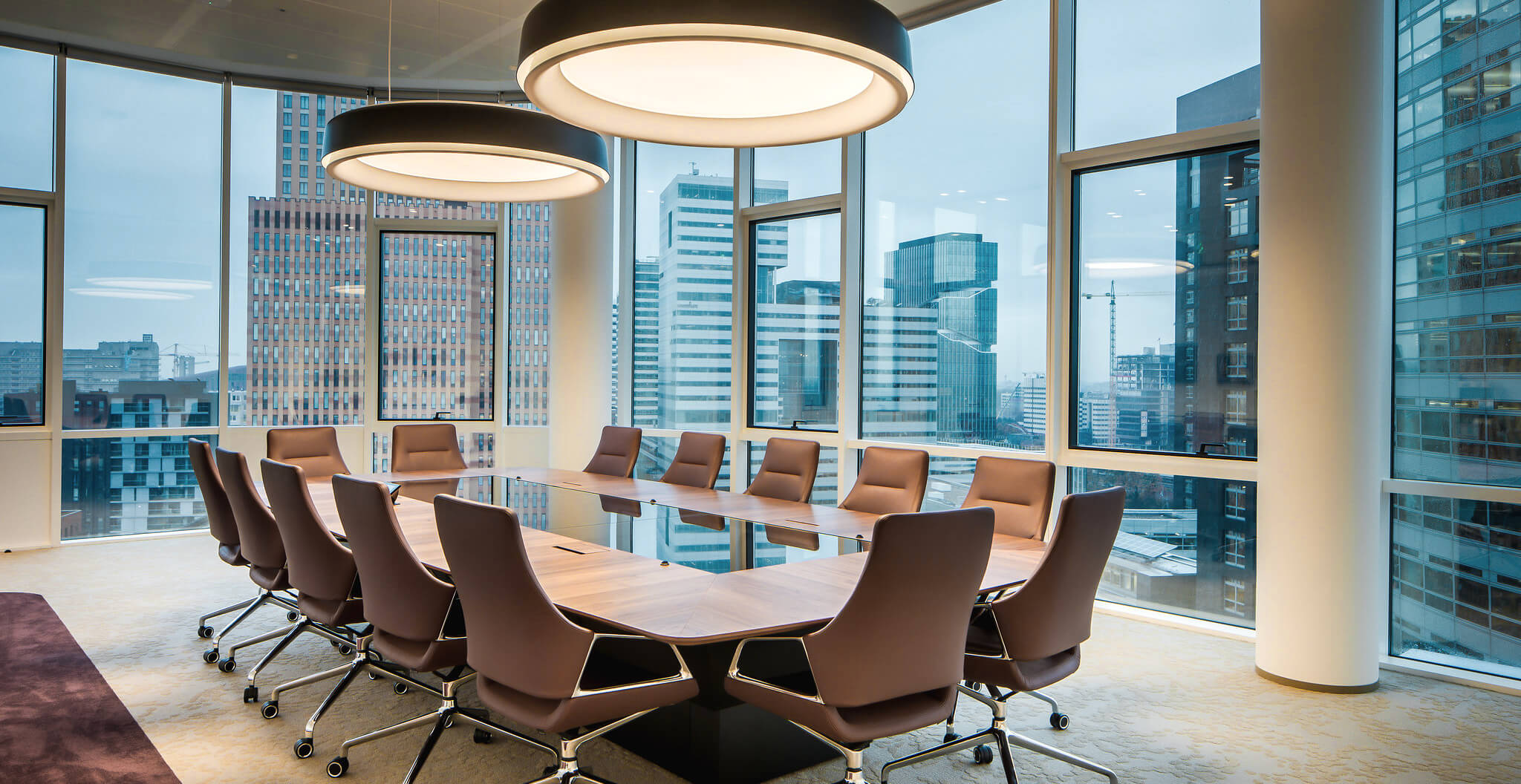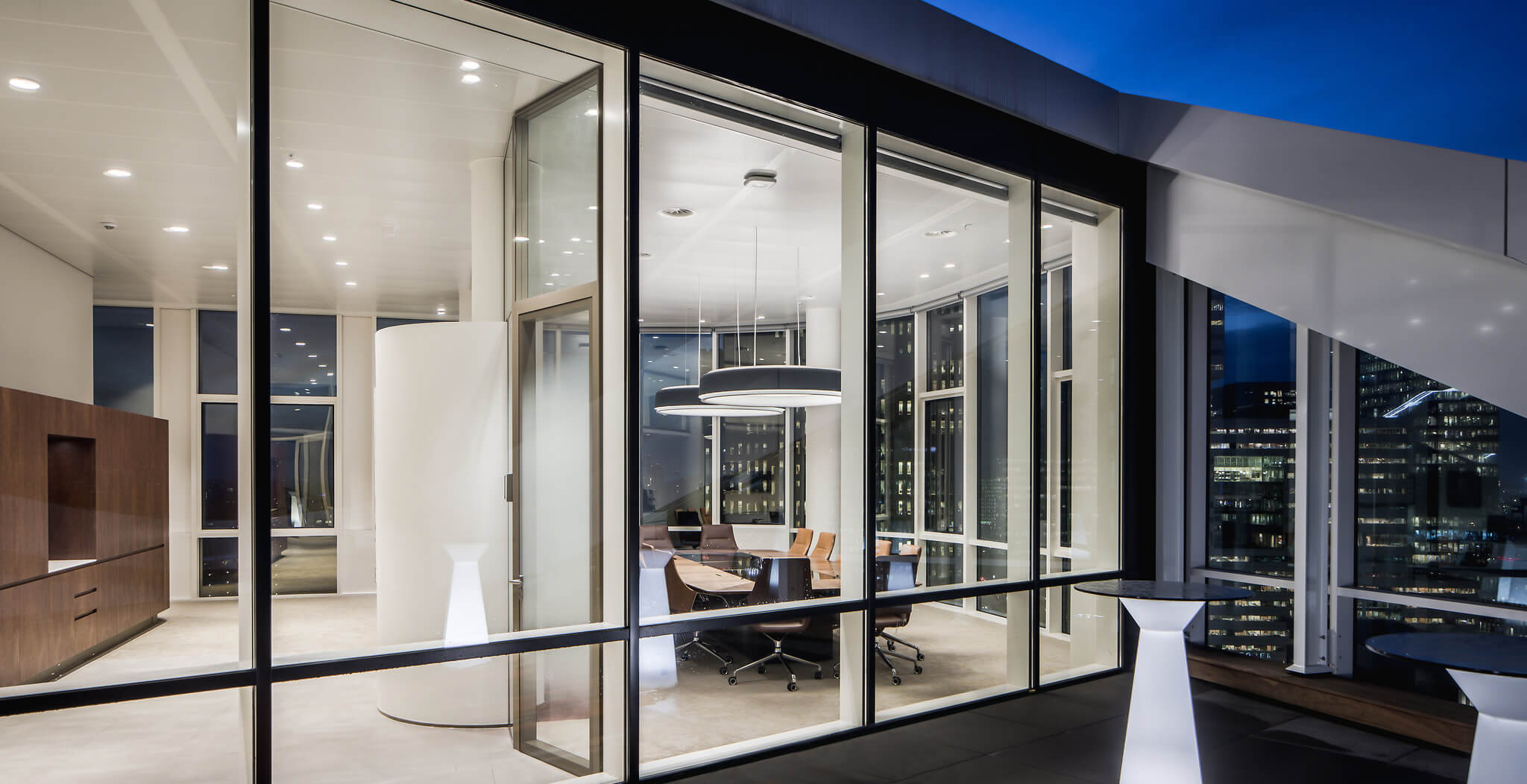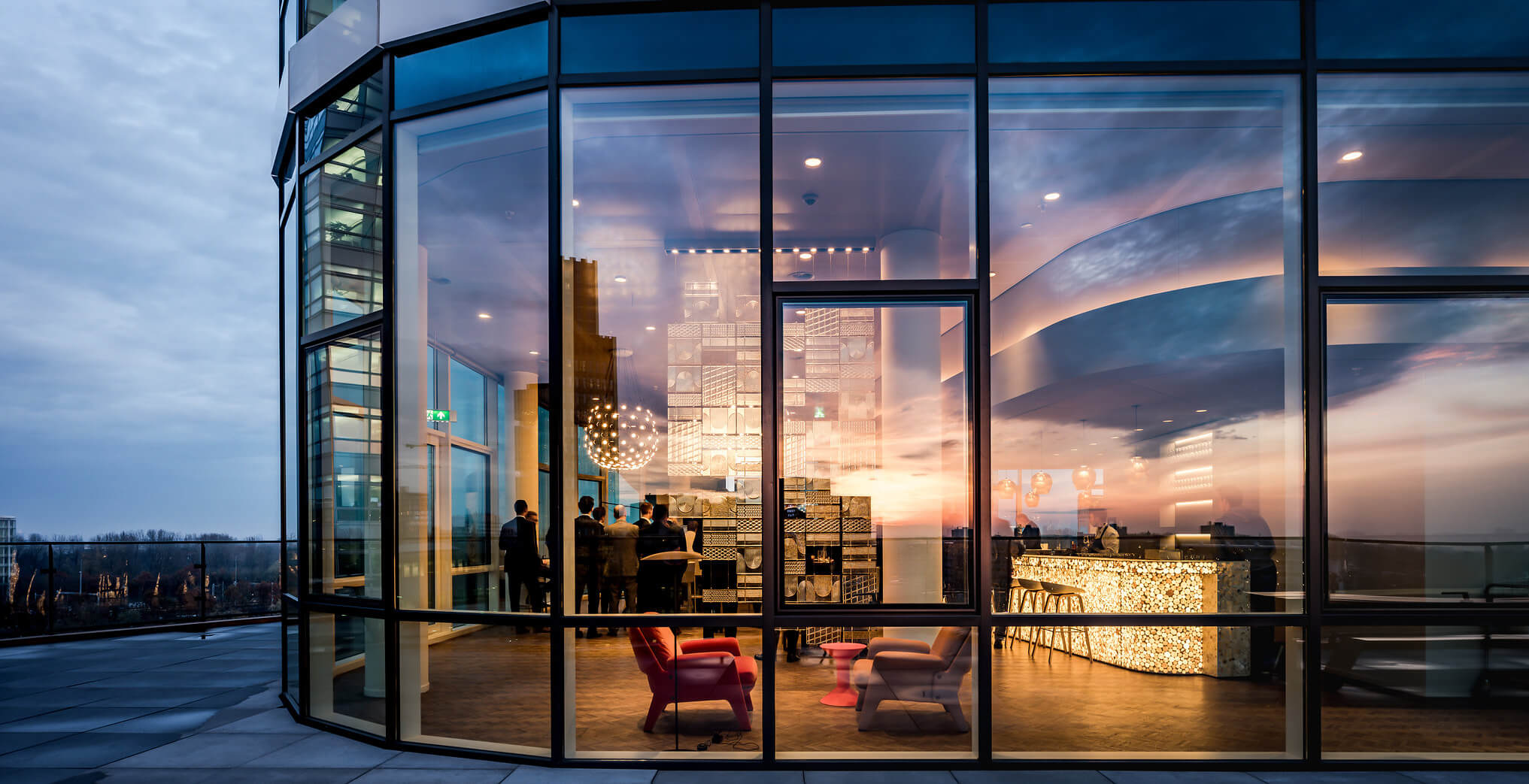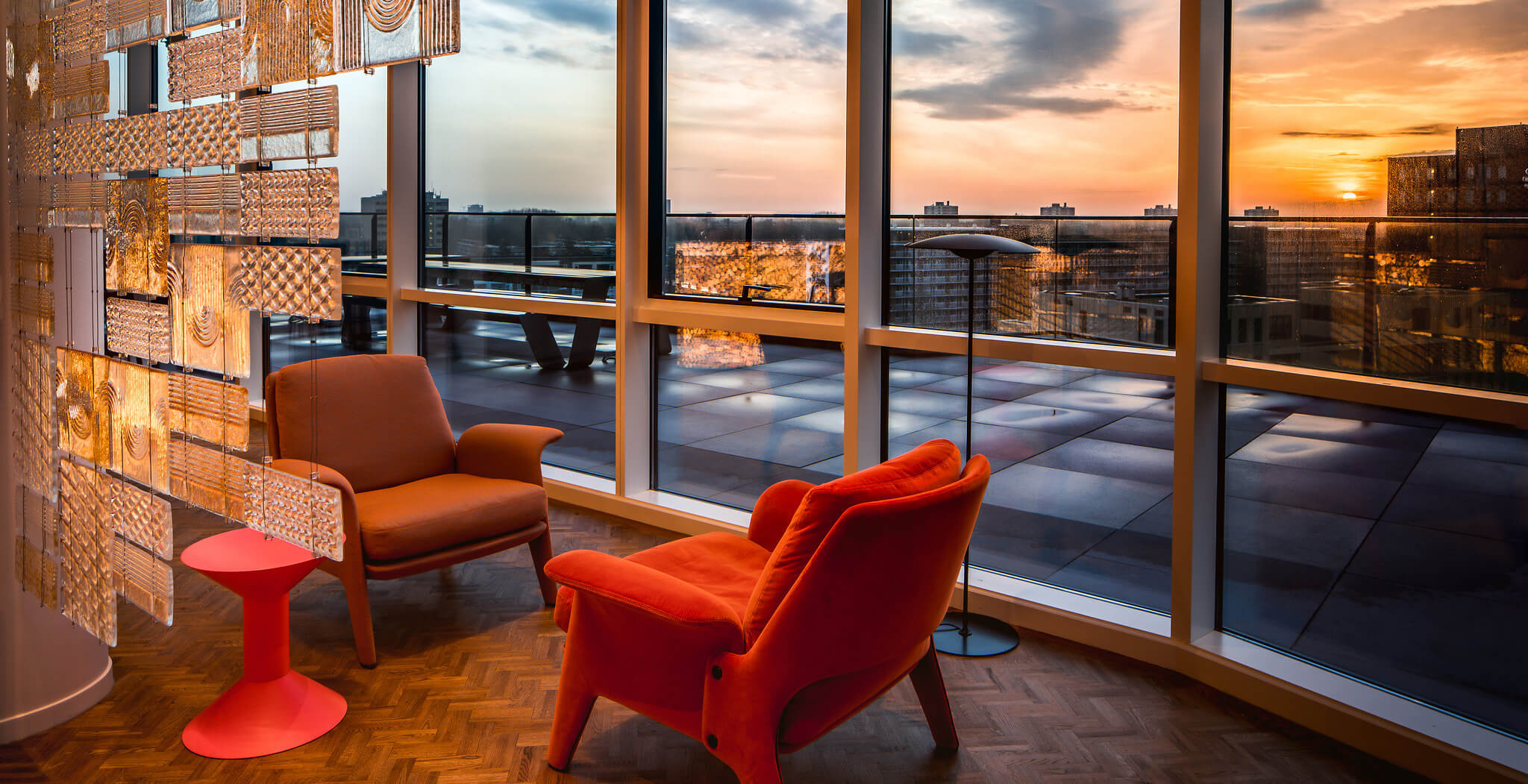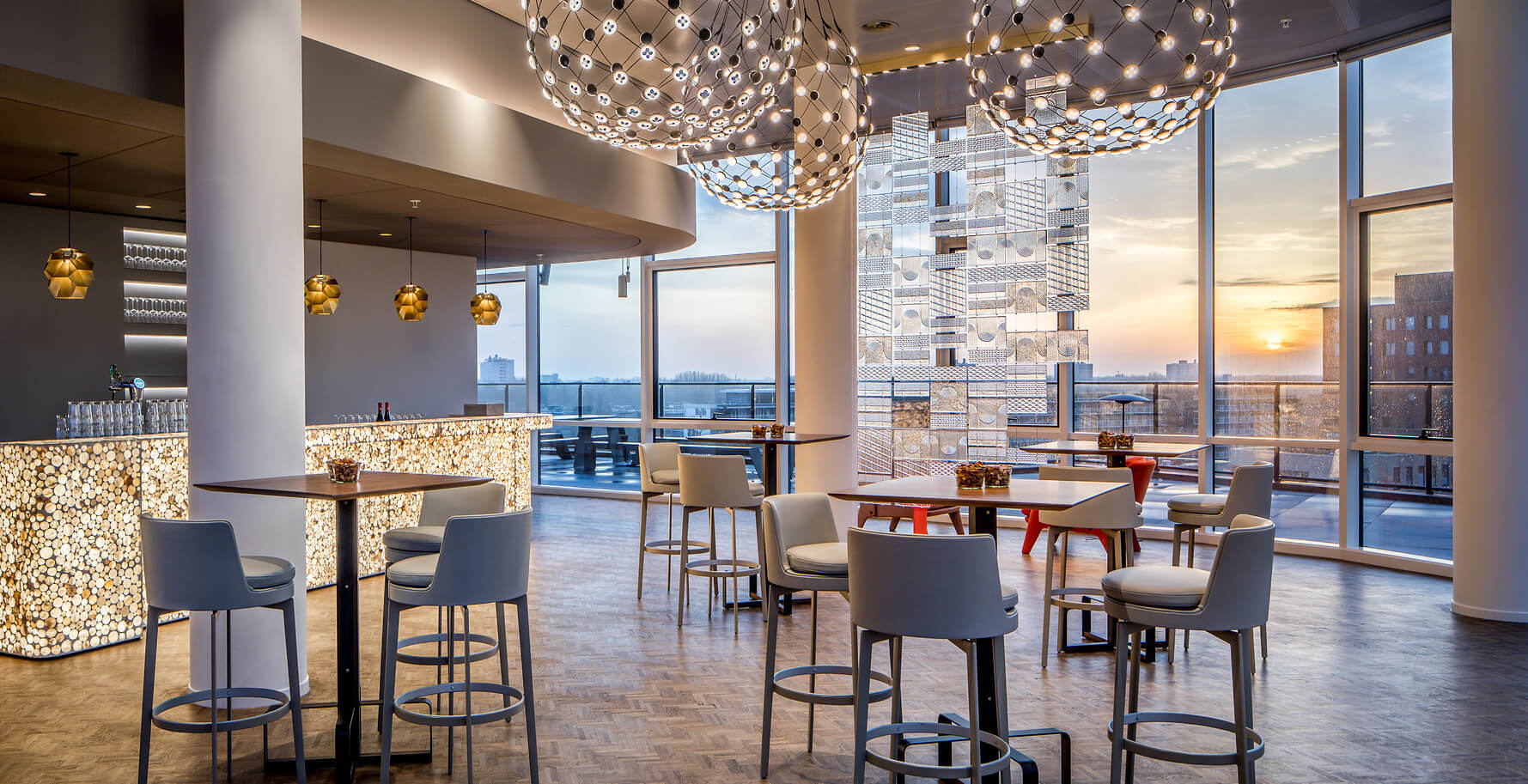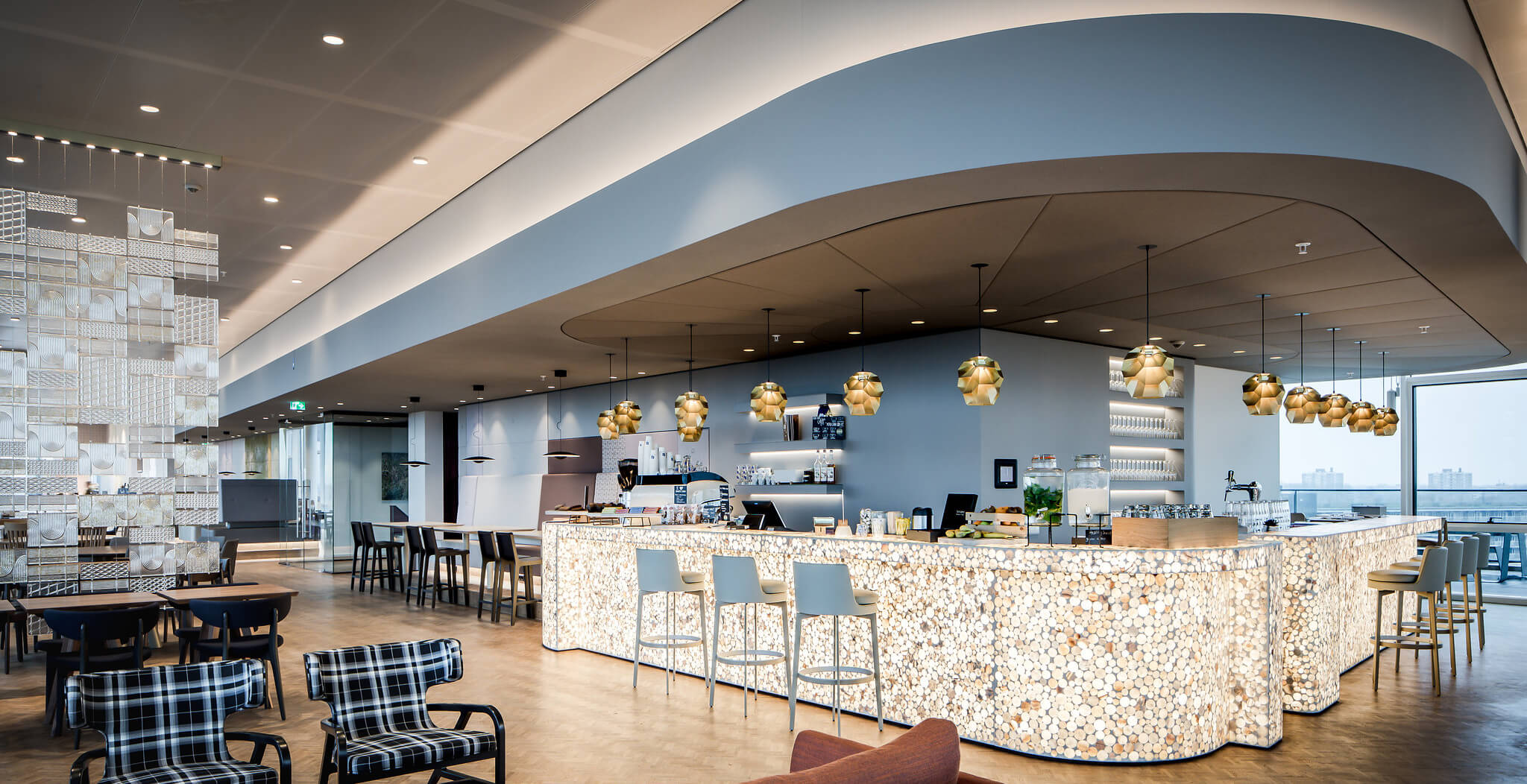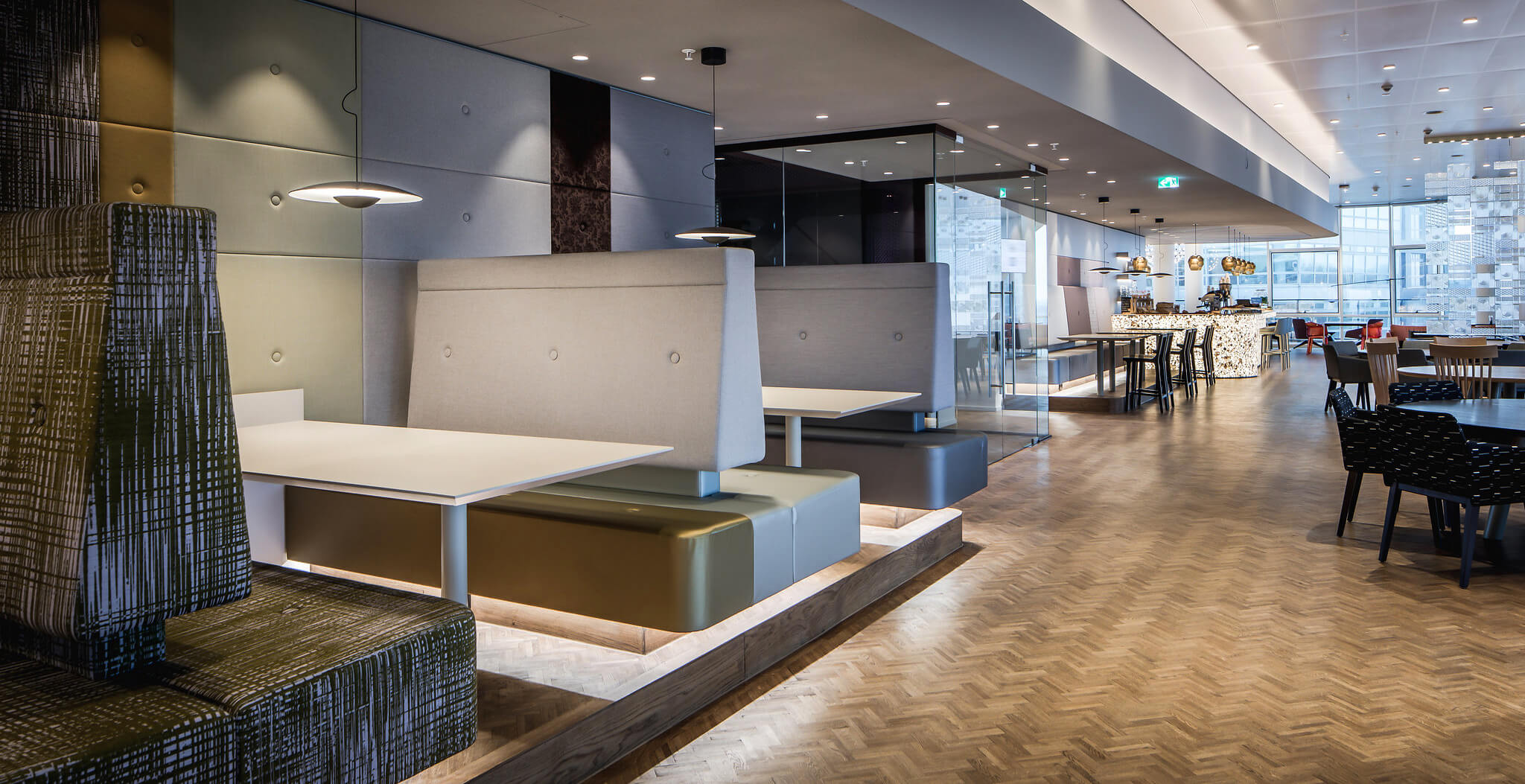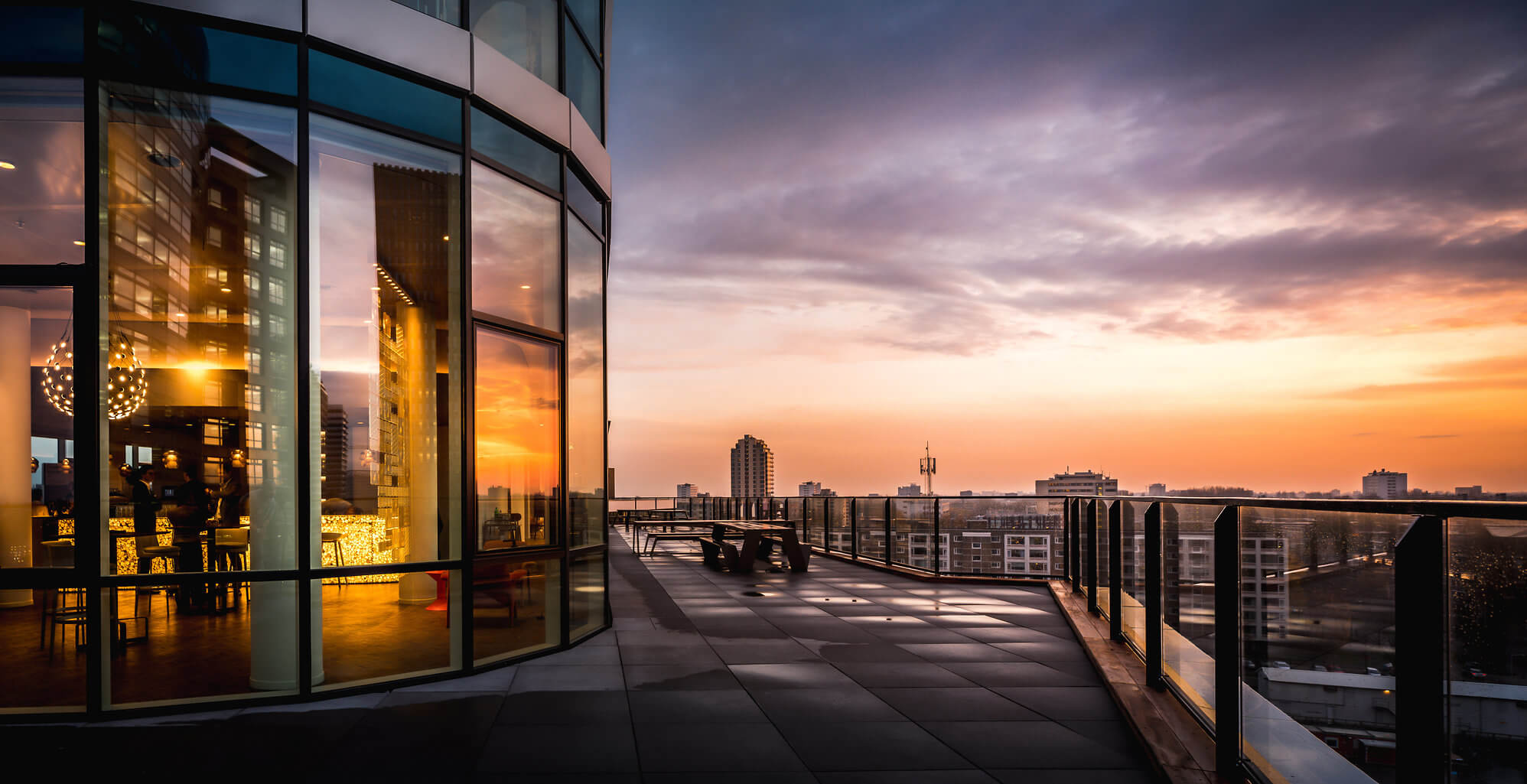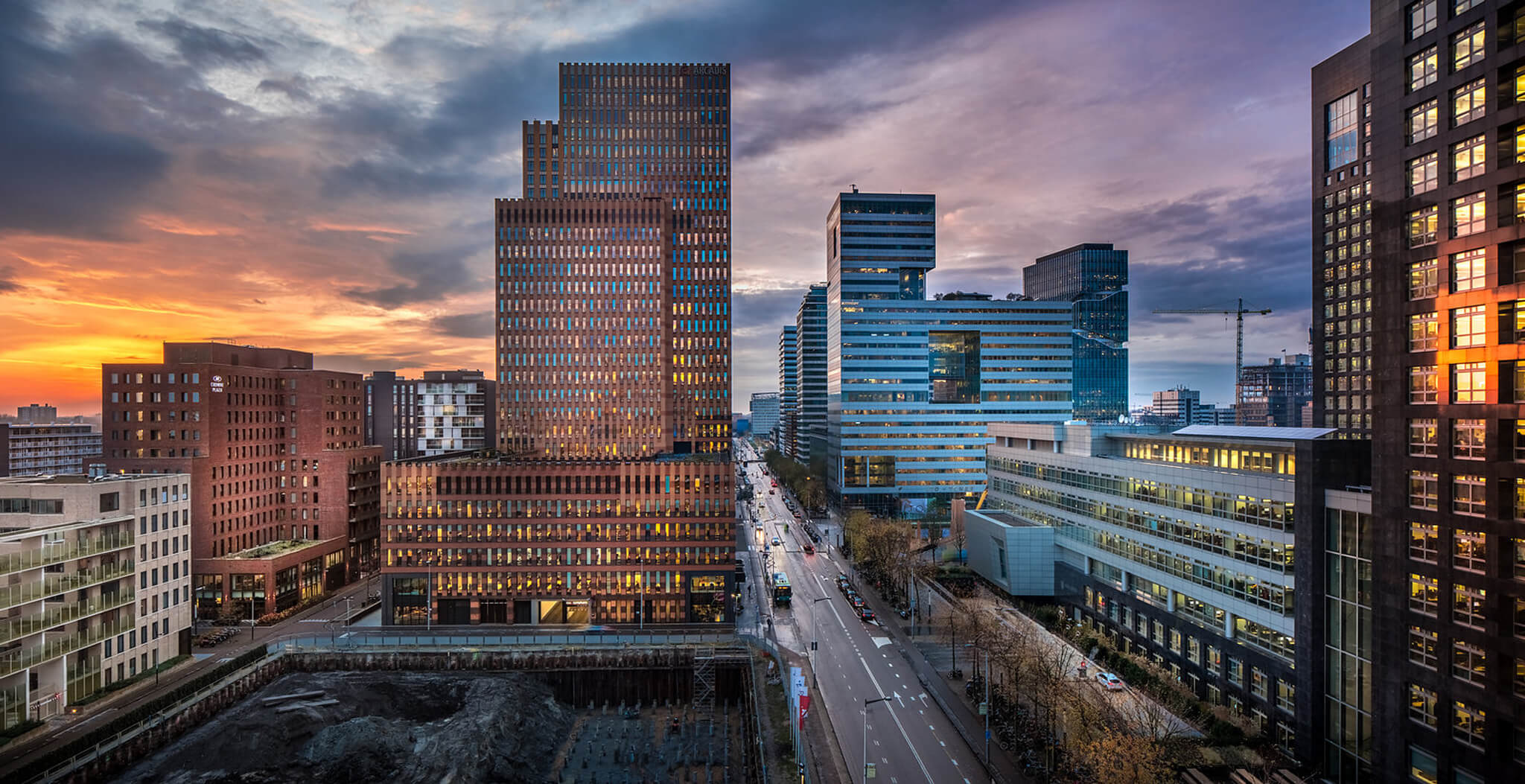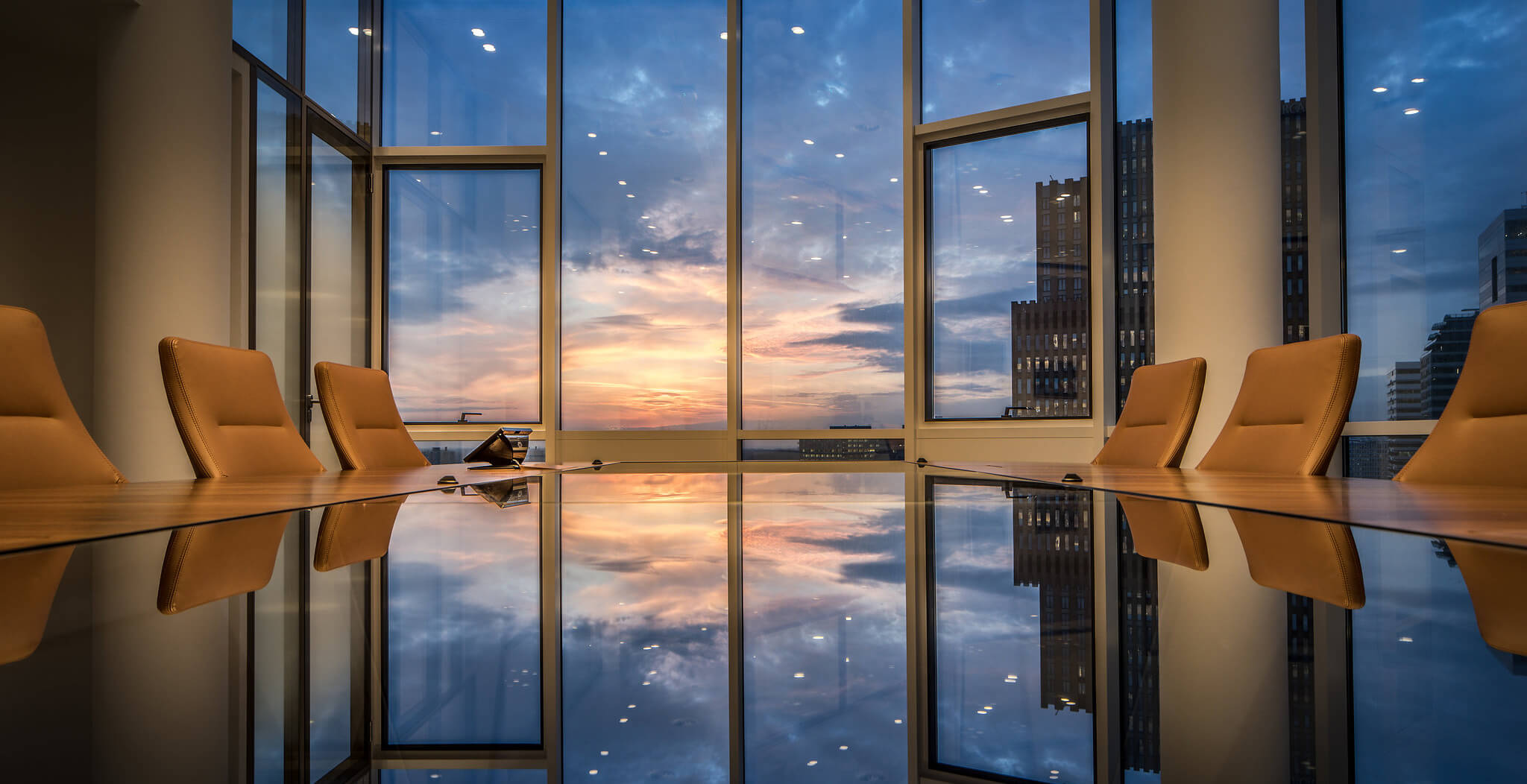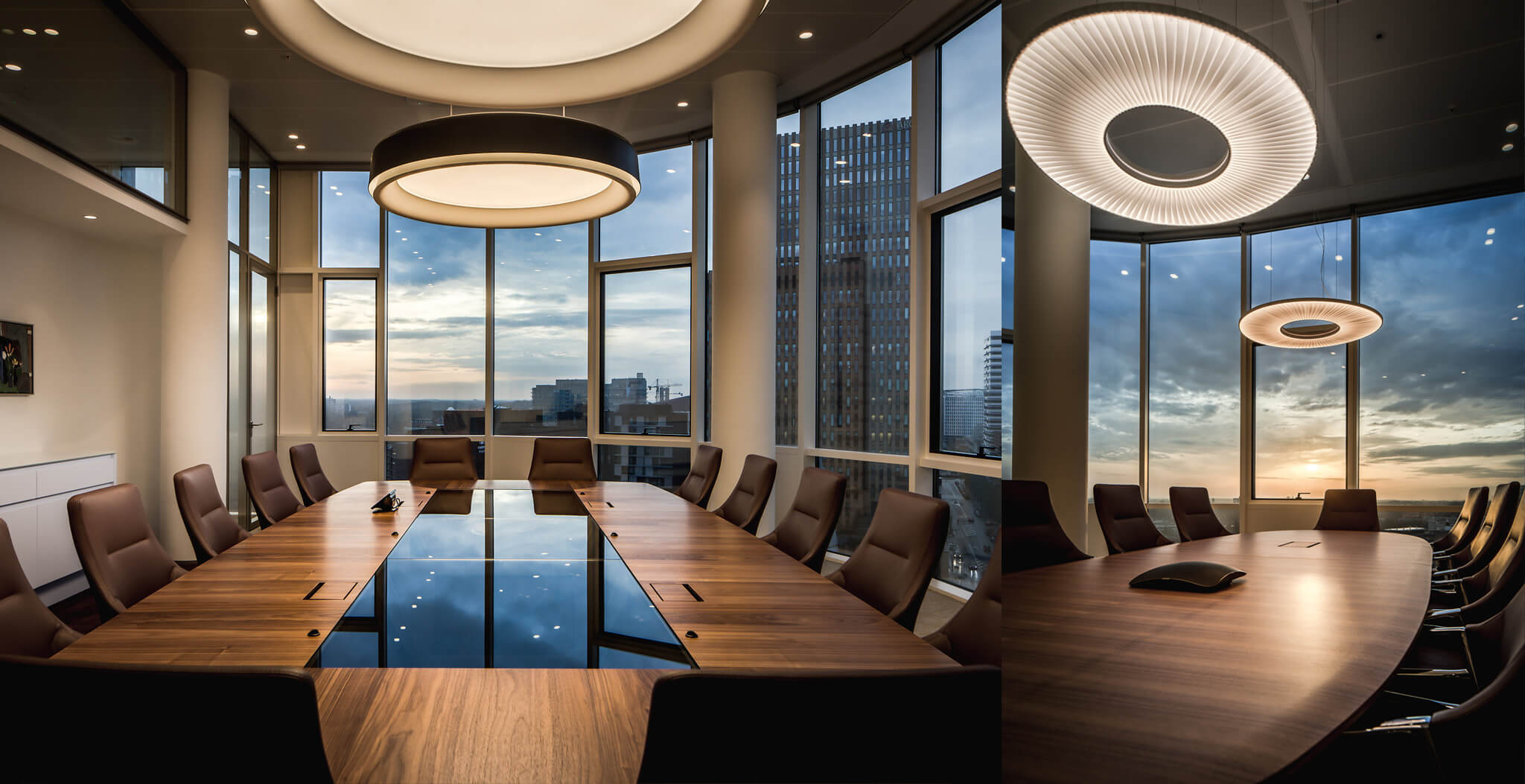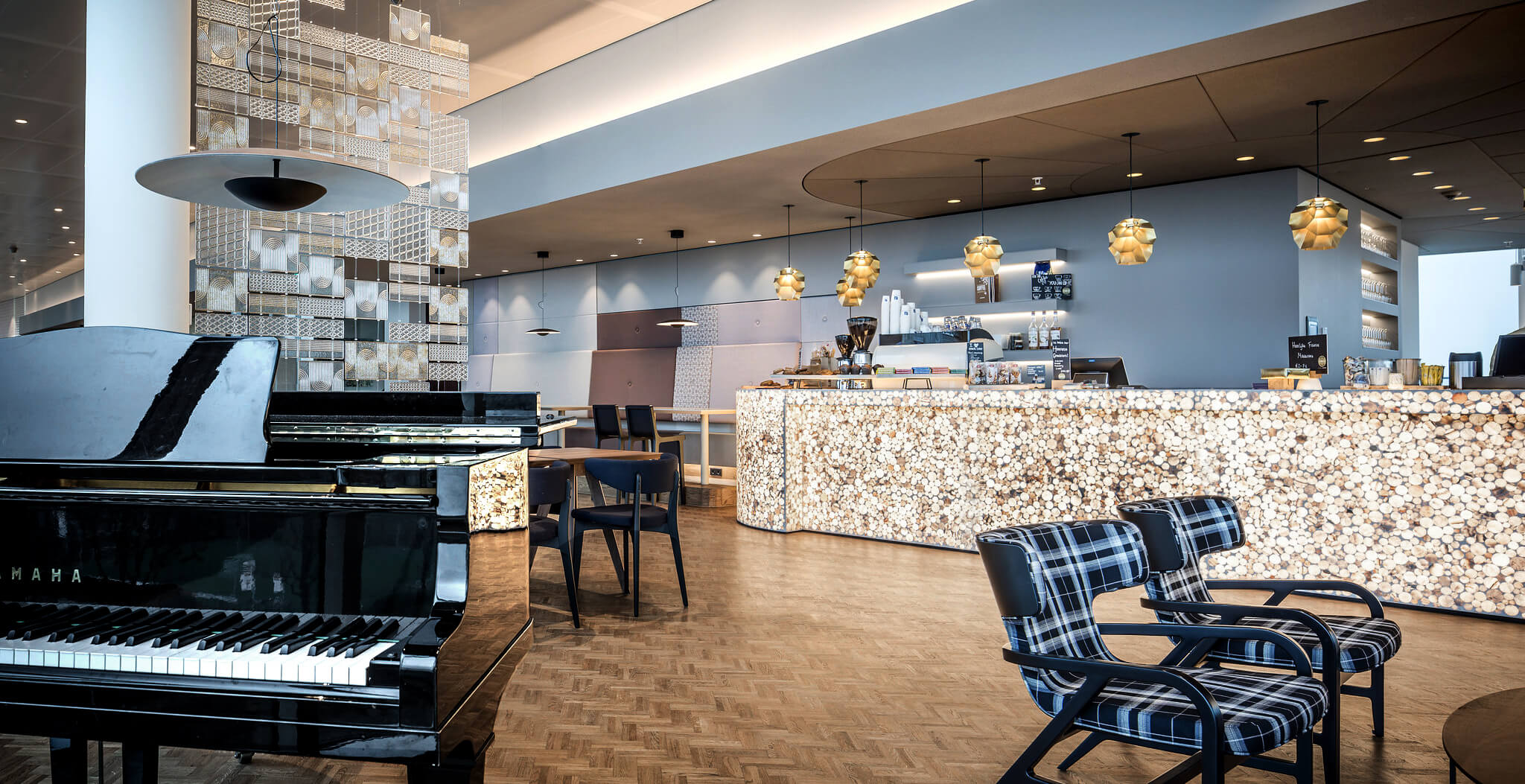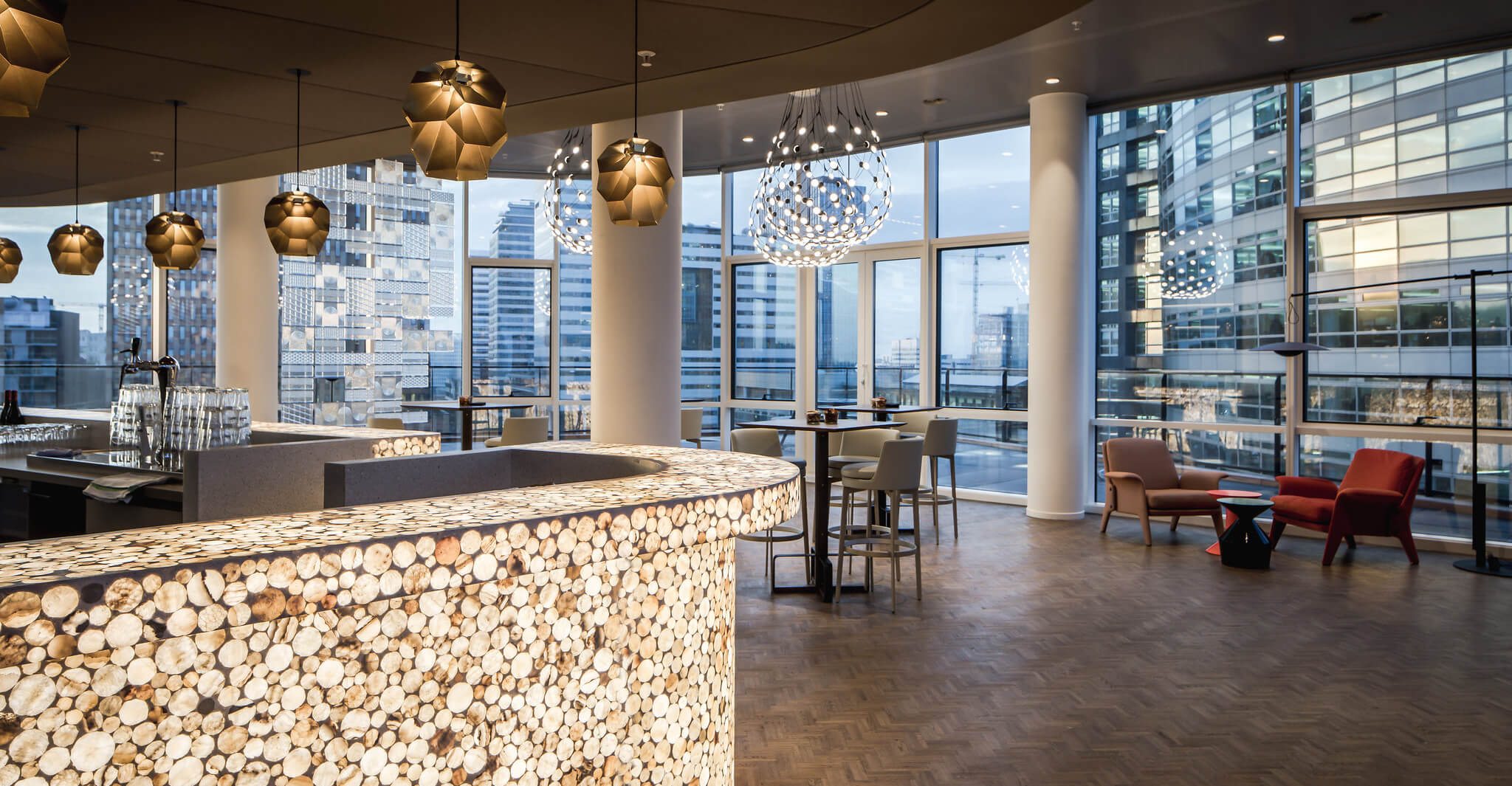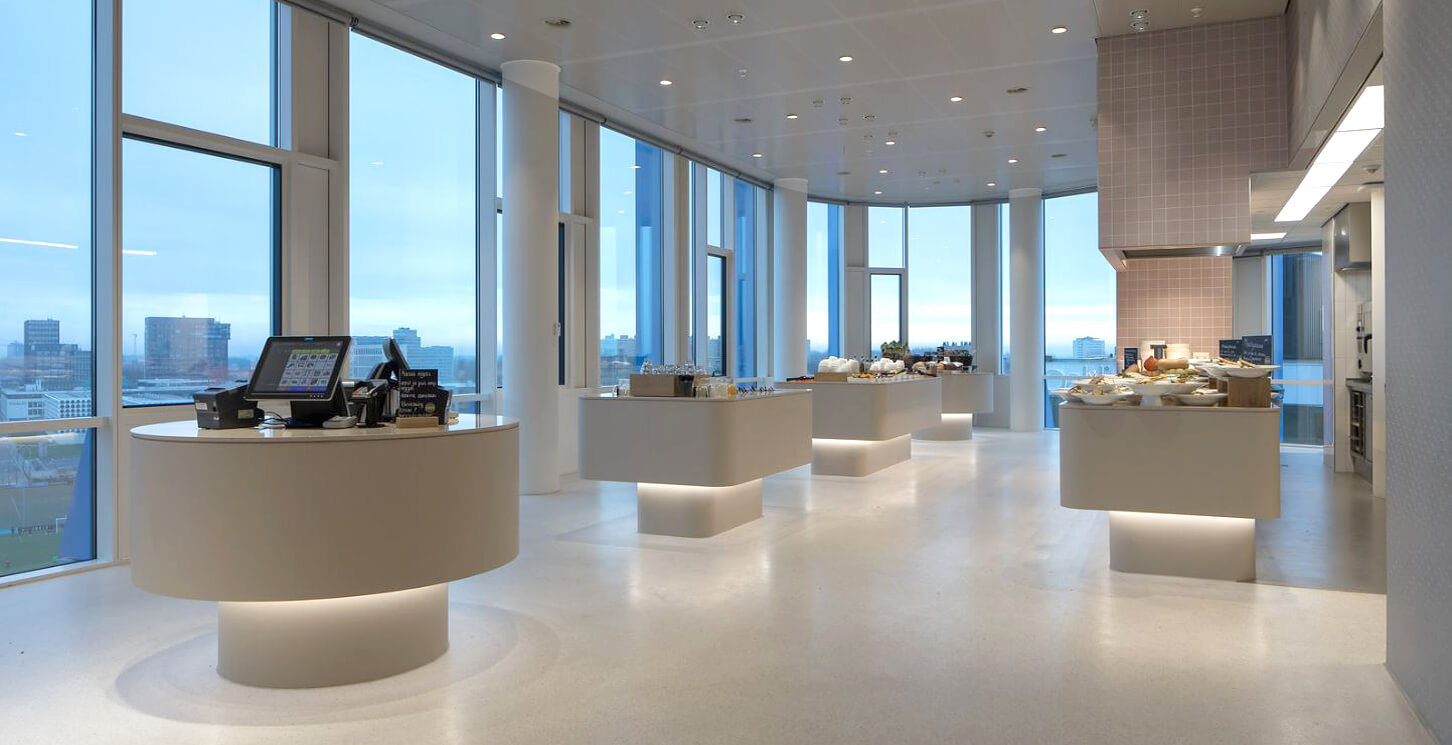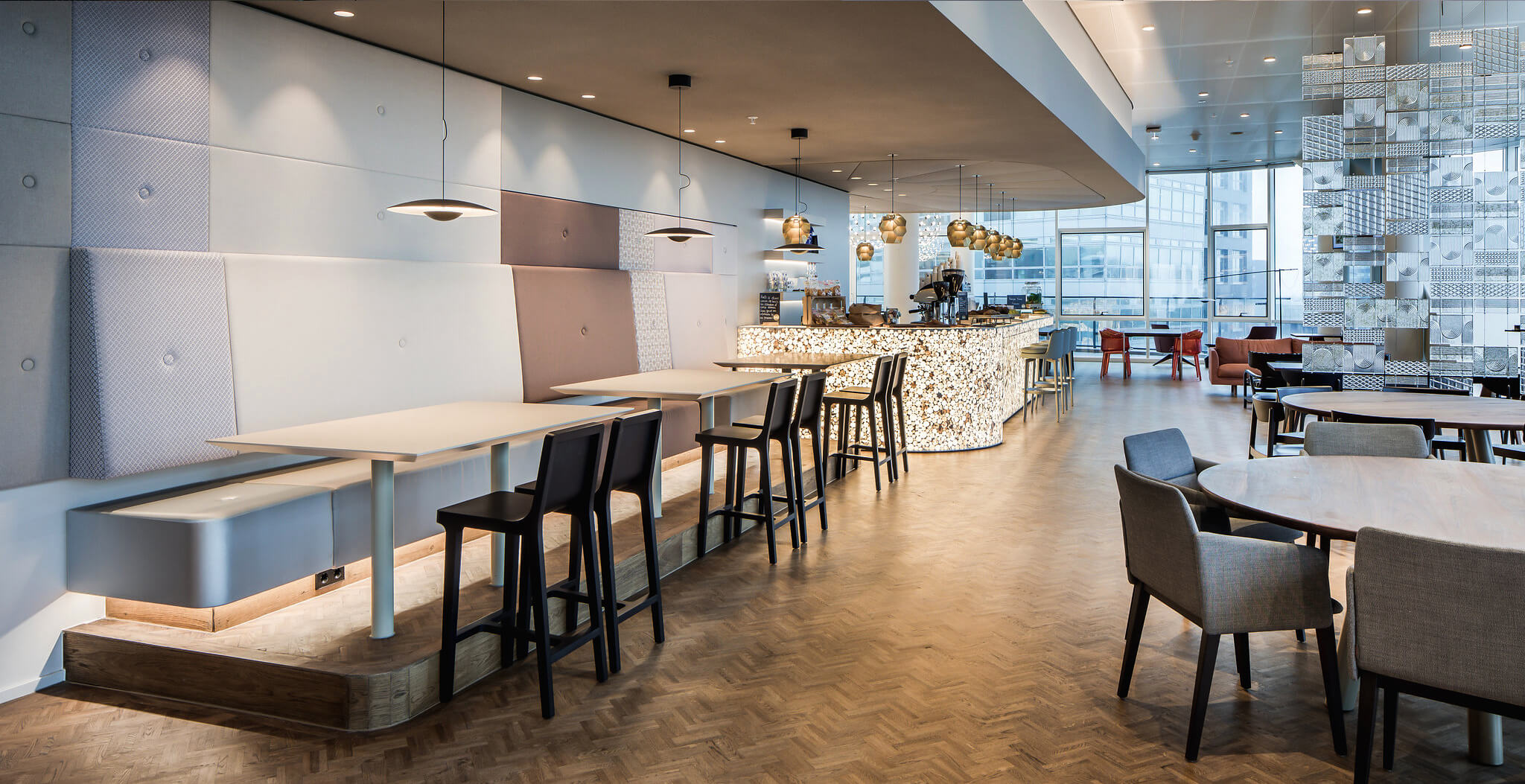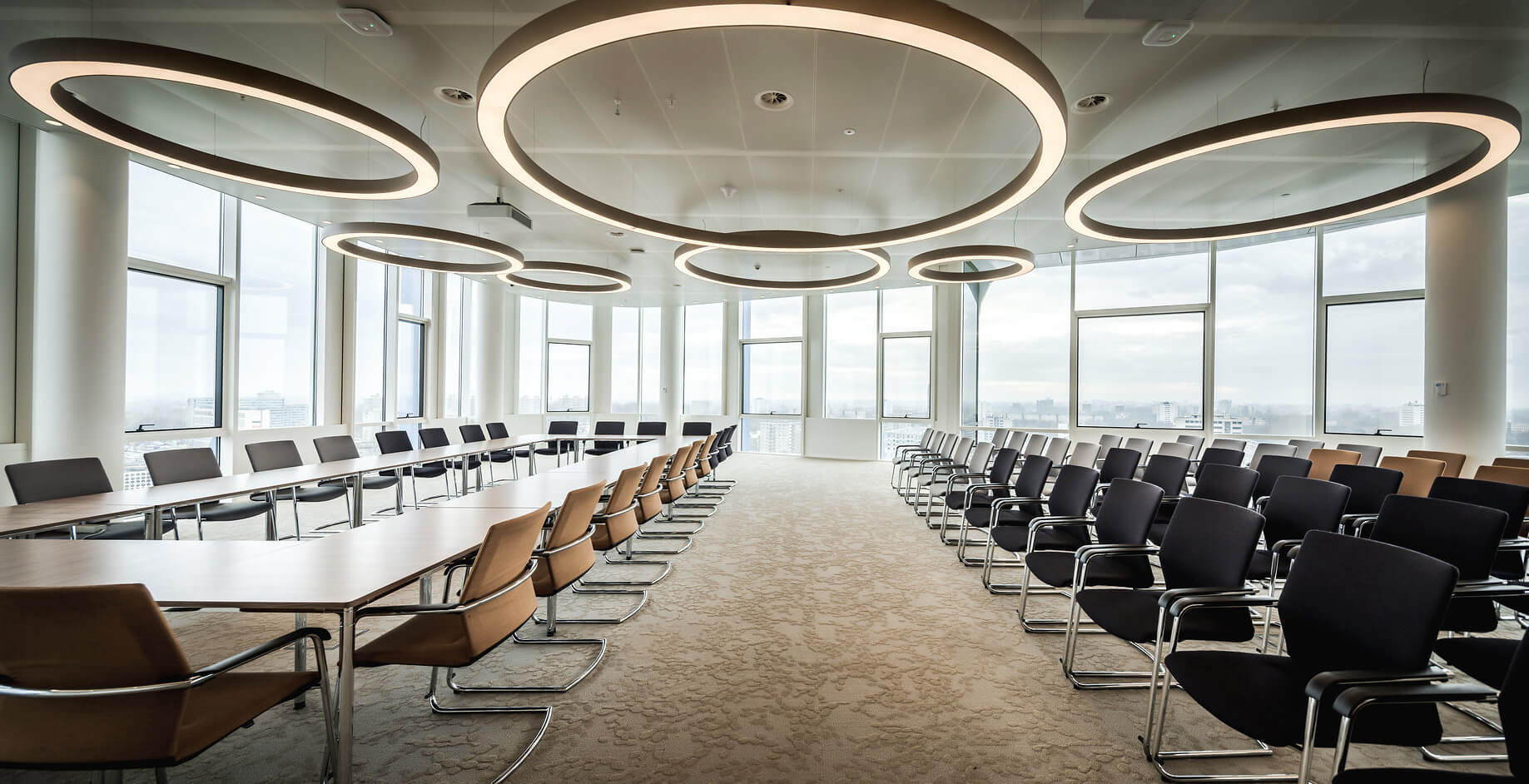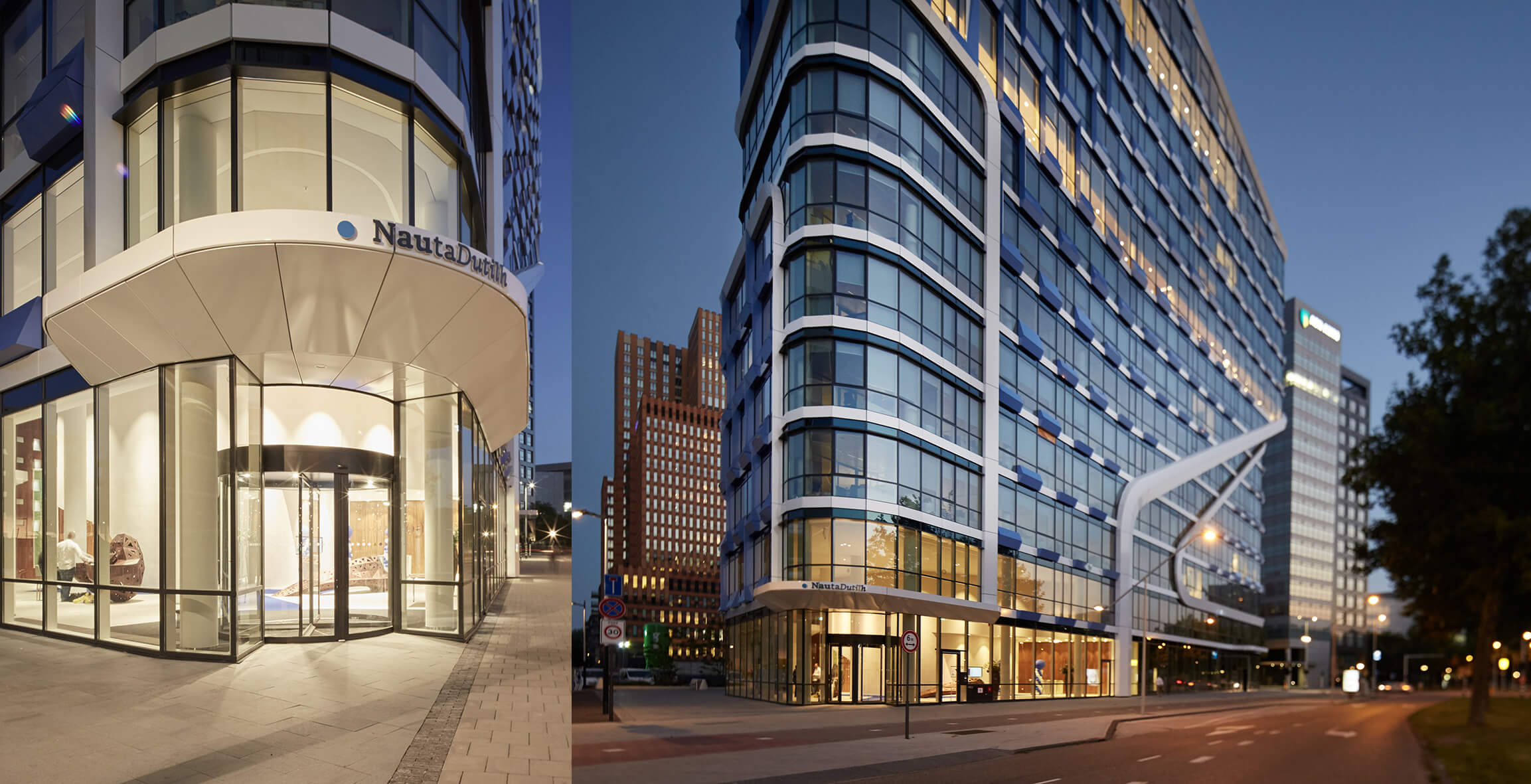 "The friendly powerhouse"
At the pitch of this newly built 10,000m2 international law office in the financial district of Amsterdam, our client NautaDutilh described themselves as the "friendly powerhouse". Our aim was to design an interior that feels exactly like that. Away from the usual radiance, layered and subtle with the right mix of representativeness, warmth, and artistry. A fusion of traditional values and contemporary habits with a human eye on the future.
Both on the office floors and in the meeting rooms we searched for catching ambiances. Not just cool impressionism but a sensitive feel. We wanted everyone to have a comfortable stay at any location in the building. Complementing the law firm's traditional cell structure, we have added open connections between the floor levels with a central staircase. Instead of arriving and leaving at each floor, people do not bother to take the elevator anymore, but simply use the stairs as they are more central, easily accessible and healthier anyway. Combined with the coffee corners and transparent offices this naturally improved interaction between the employees.
Additionally, the 7th floor is developed as an extension to the workspace. A grand café styled lobby annex lunchroom, where work and life blend in a relaxed way. From coffee to a cocktail bar, from a workplace to presentation room, from piano concert to rooftop party, all is possible in this extra high space. And in every part of the interior design, we asked ourselves how to make the use of spaces an utilities naturally inviting.
As a compact design team, we want to shift our boundaries and open ourselves to the contribution of other creative professionals. The lighting plan, the Fibonacci staircase, and most prominent the organic elements in the entrance hall, a collaboration with the Joris Laarman Lab. In addition, we defined a pallet of colors, materials, and textures that express the diversity of its users and their workmanship. The use of Eucalyptus wood veneer, unpolished natural stone, laser cut steel and minimalistic glass wall profiles show our commitment to deviate from the beaten paths.
At all stages of the project, we have remained communicative, open yet critical, also to the client, with a striking end result in mind. We are convinced that this interior, due to its generic layout, is very future-proof and that NautaDutilh can use it for many years to come, without major changes. We believe each new project is a chance to create something new. Not only by searching for new materials or shapes, but also by combining older values and proven qualities. Take the challenge to search for typical solutions and surprise yourself by research and openness to other creative thinkers and makers. Cooperation can lead to beautiful conclusions.
In our opinion, it is the task of an interior designer to pursue a project with innovation, tact, and thoroughness, with the aim of delivering a project that is detached from the contemporary interior image of time and in a subtle artistic way determined its own values. This NautaDutilh project is a good example!
Interior Architect: Casper Schwarz Architects i.c.w. DerksdenBoer Interieur Architectuur
Photography: Peter Baas
Project management: CBRE
Developer: G&S Vastgoed