: Jones Day Amsterdam
: NewKantoor
| | |
| --- | --- |
| Concertbouwplein Amsterdam | 2500 m2 |
| Legal | August2018 |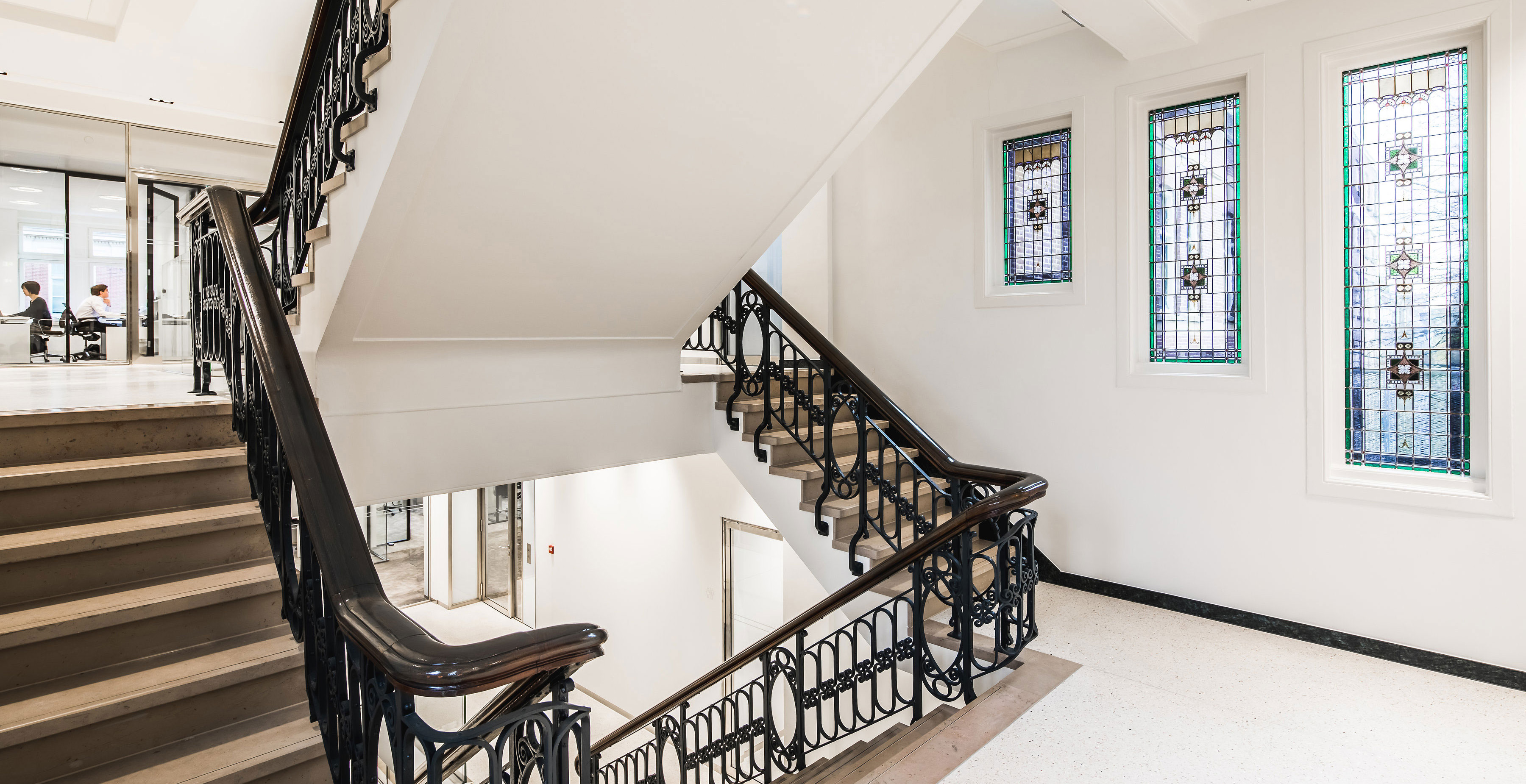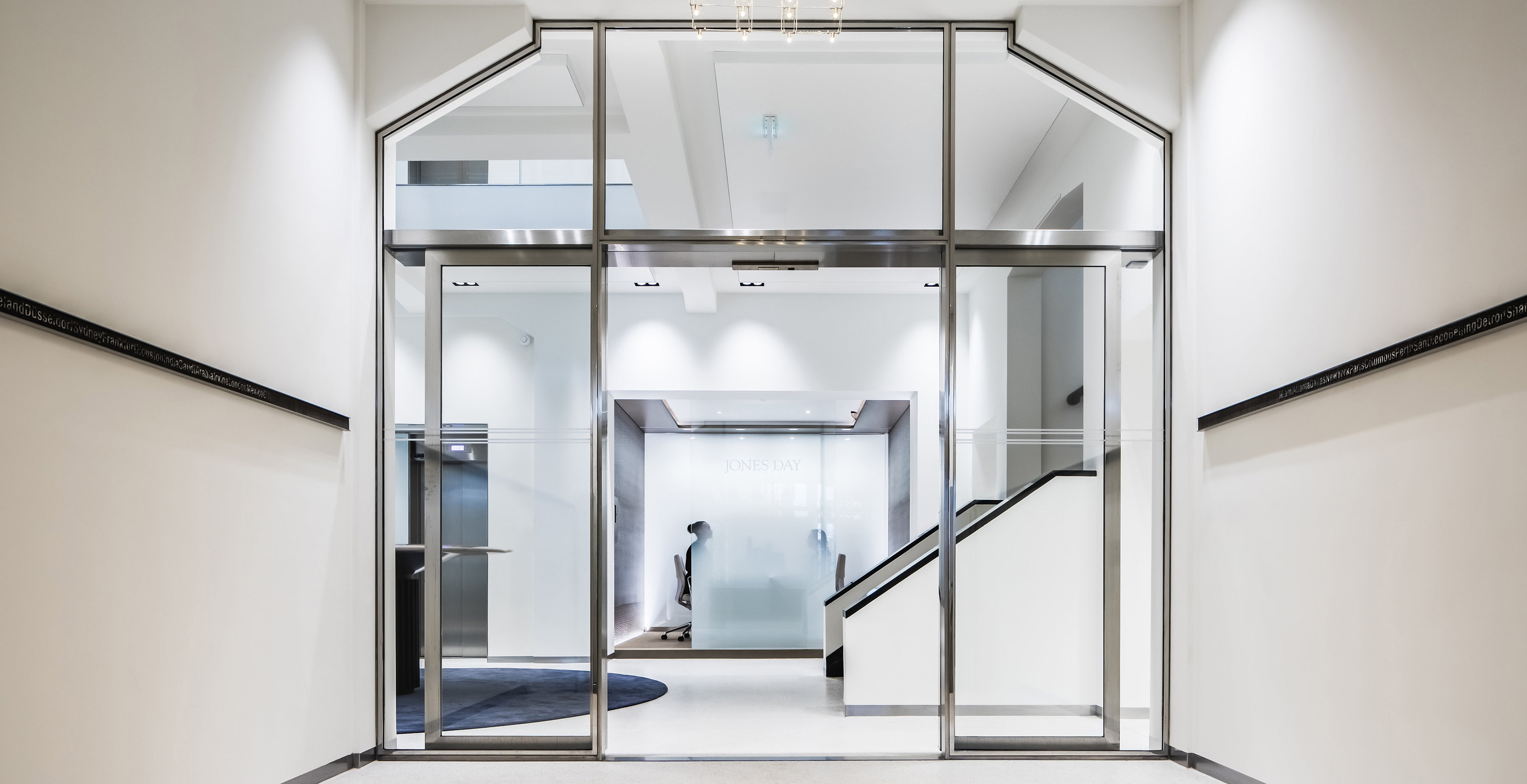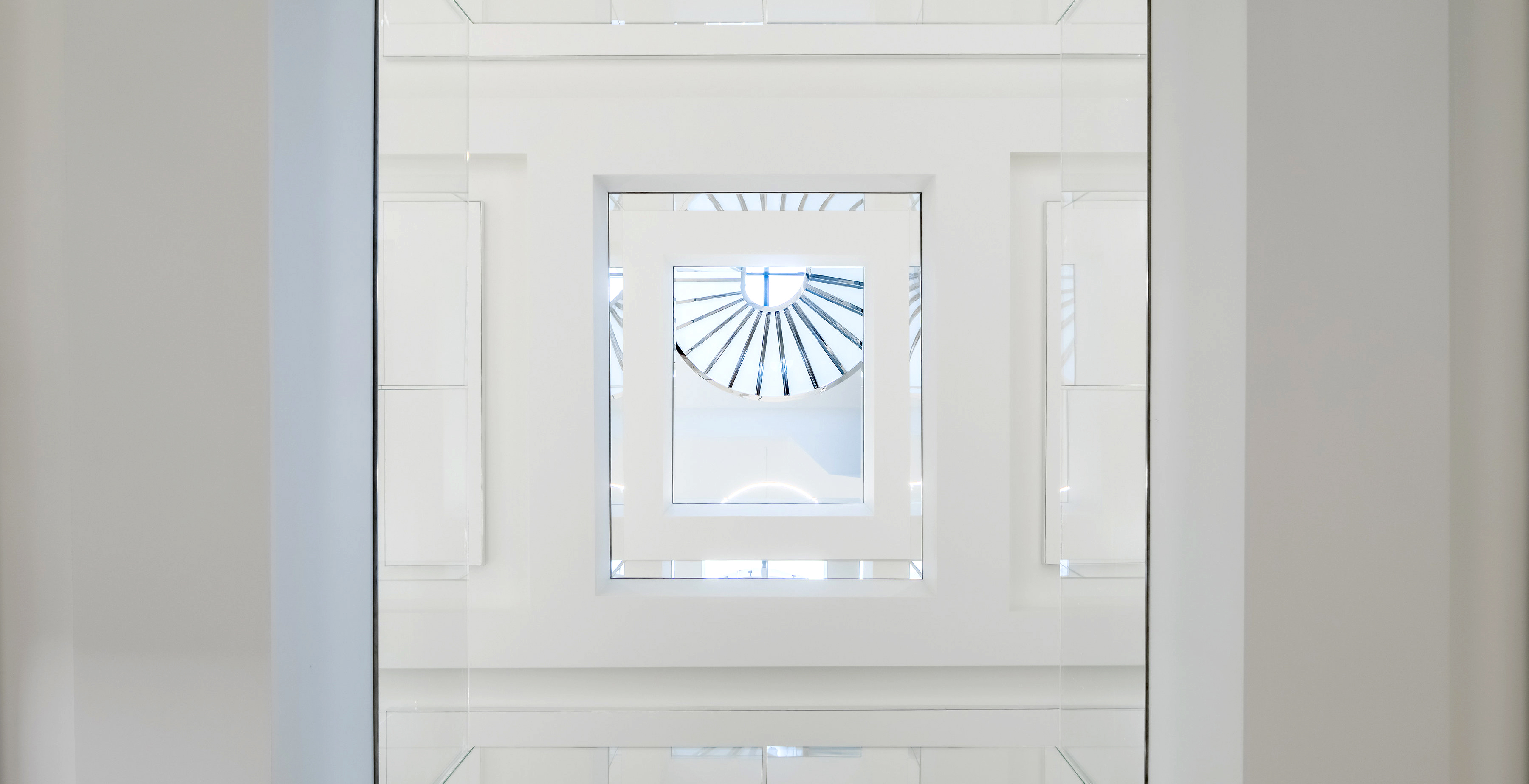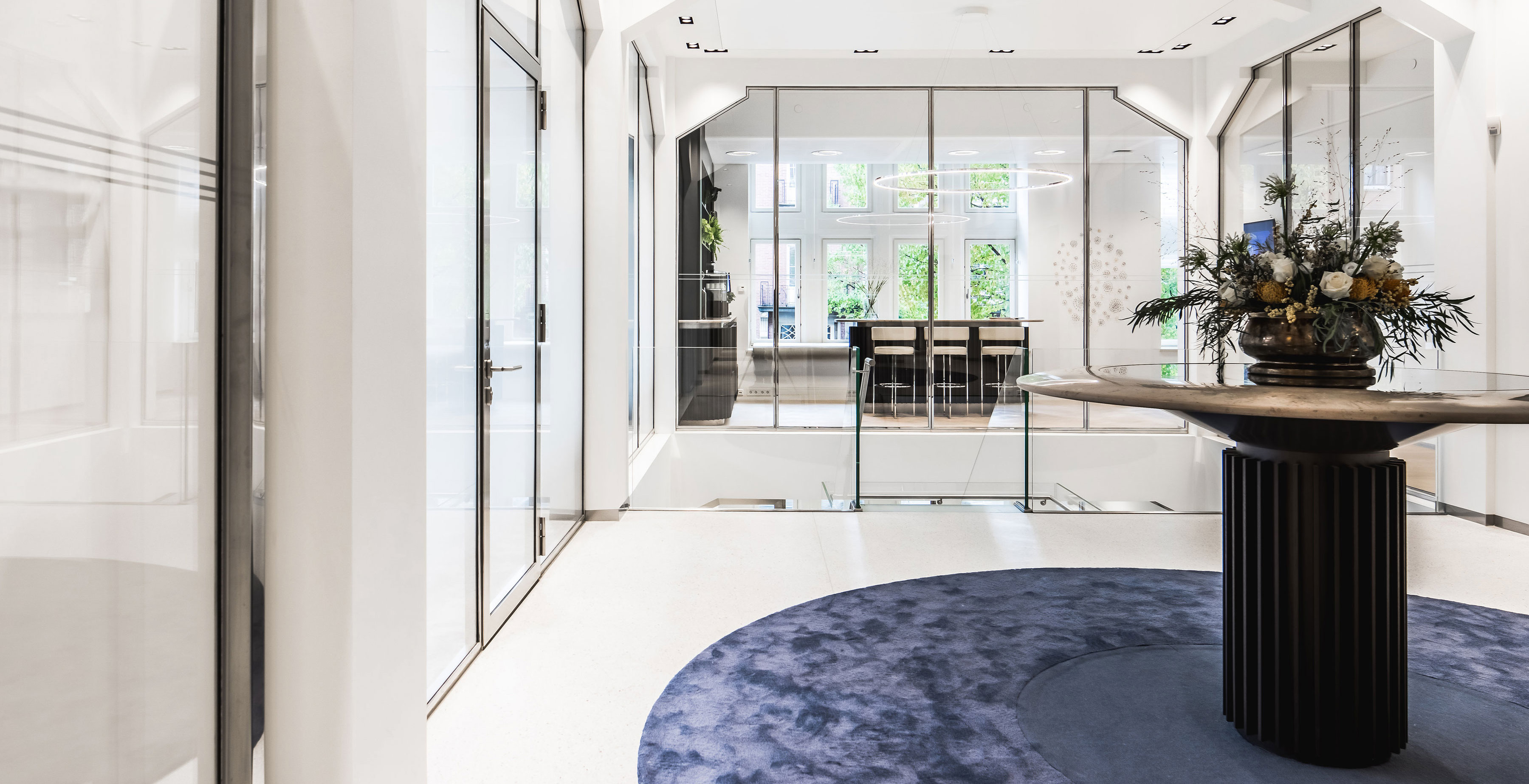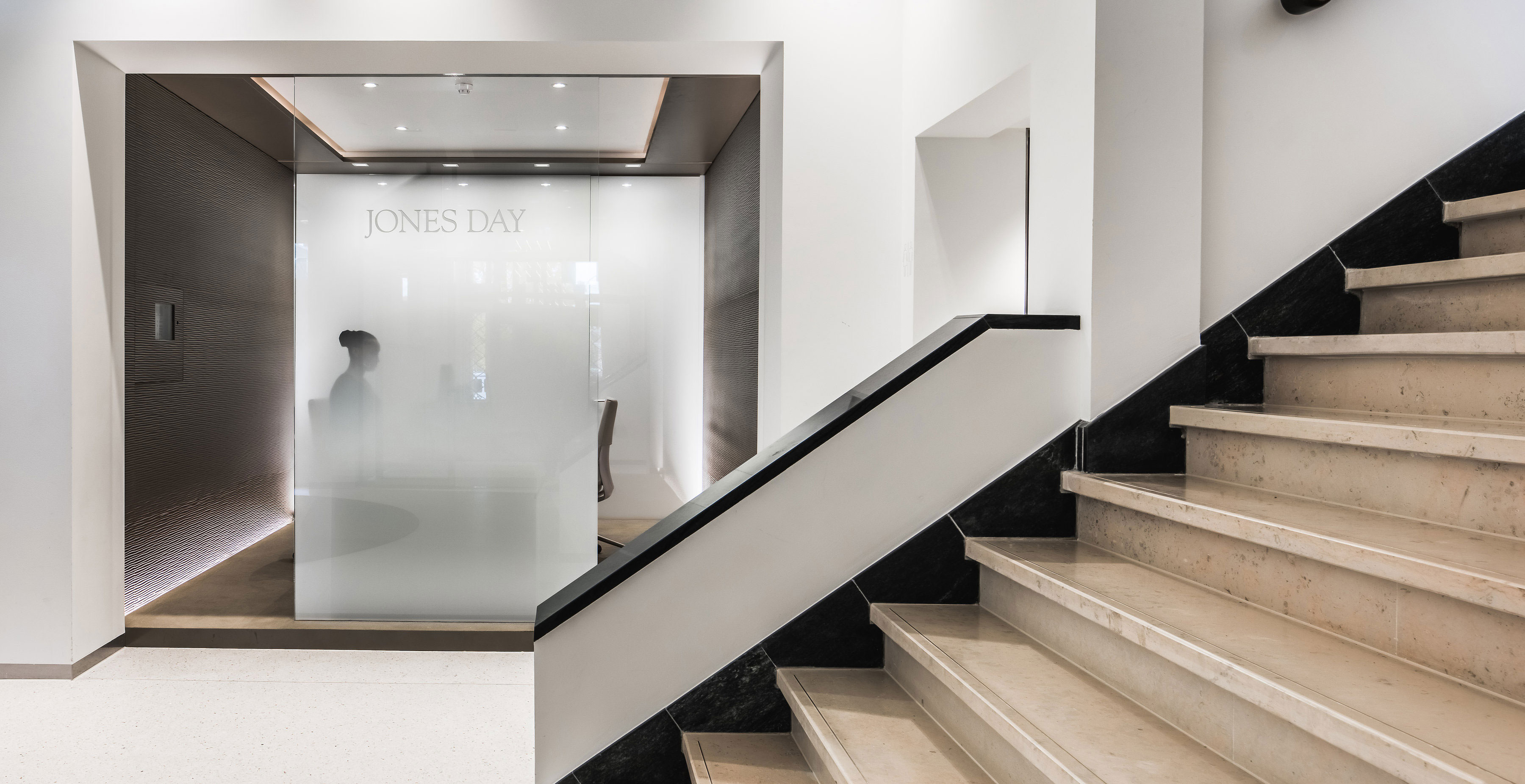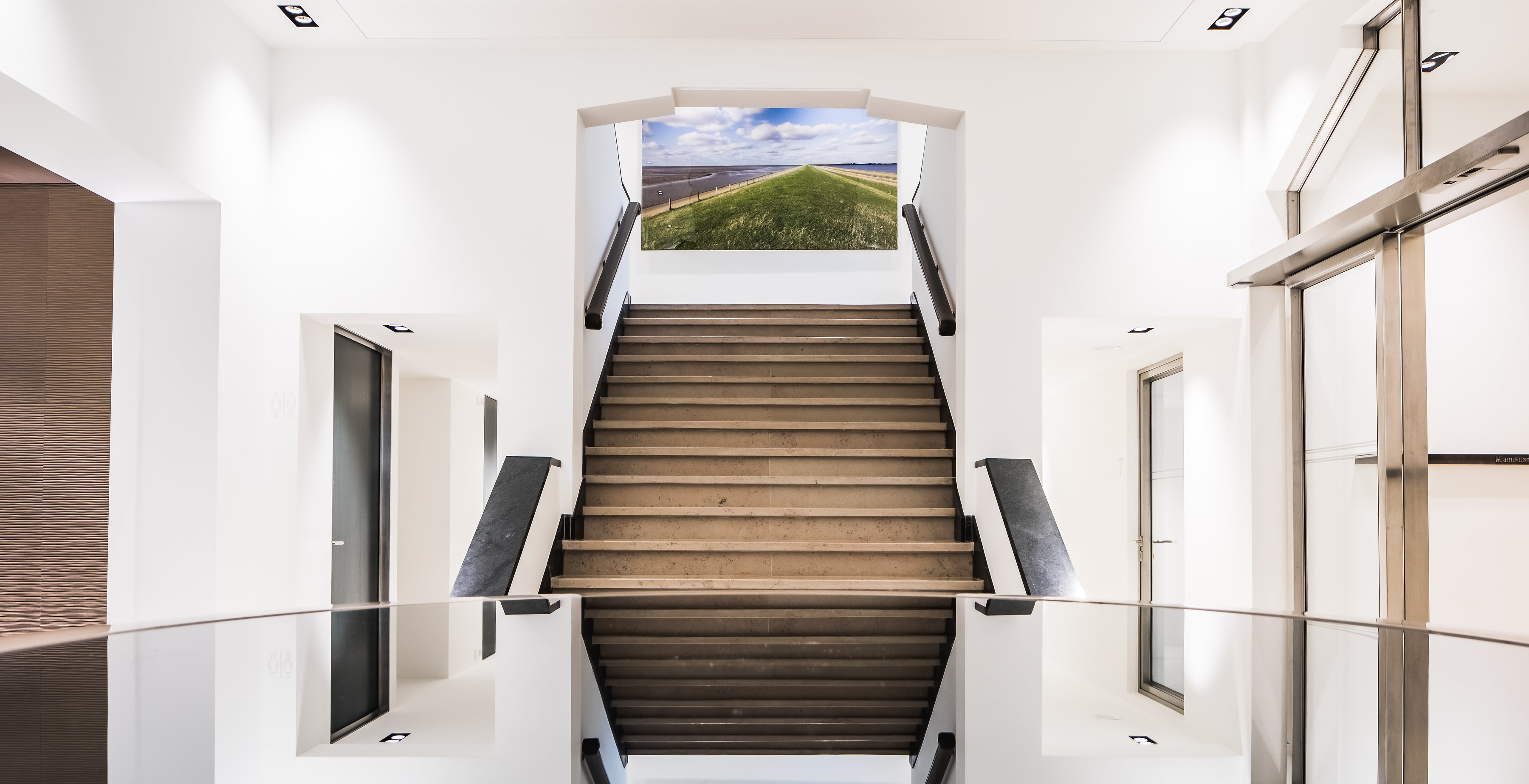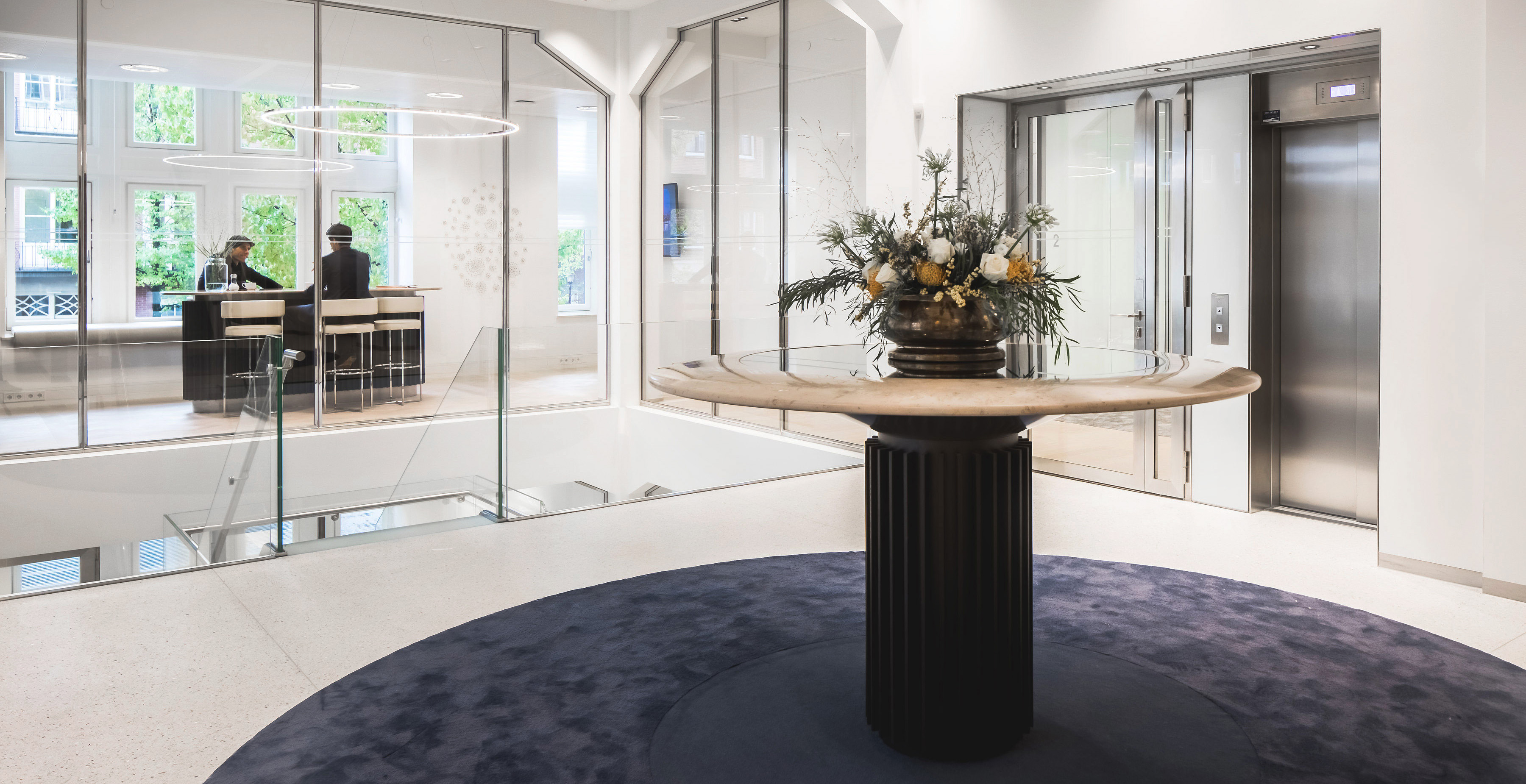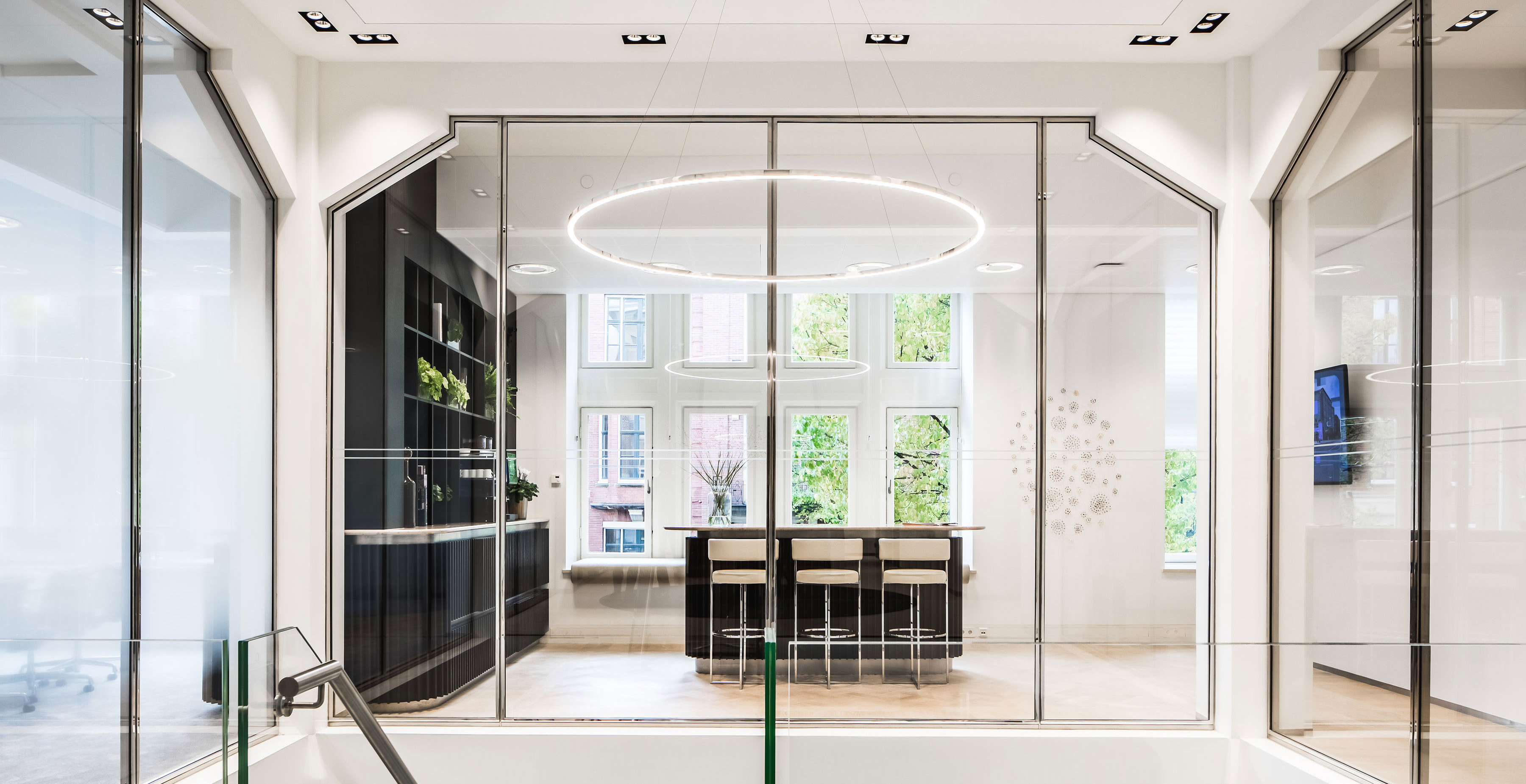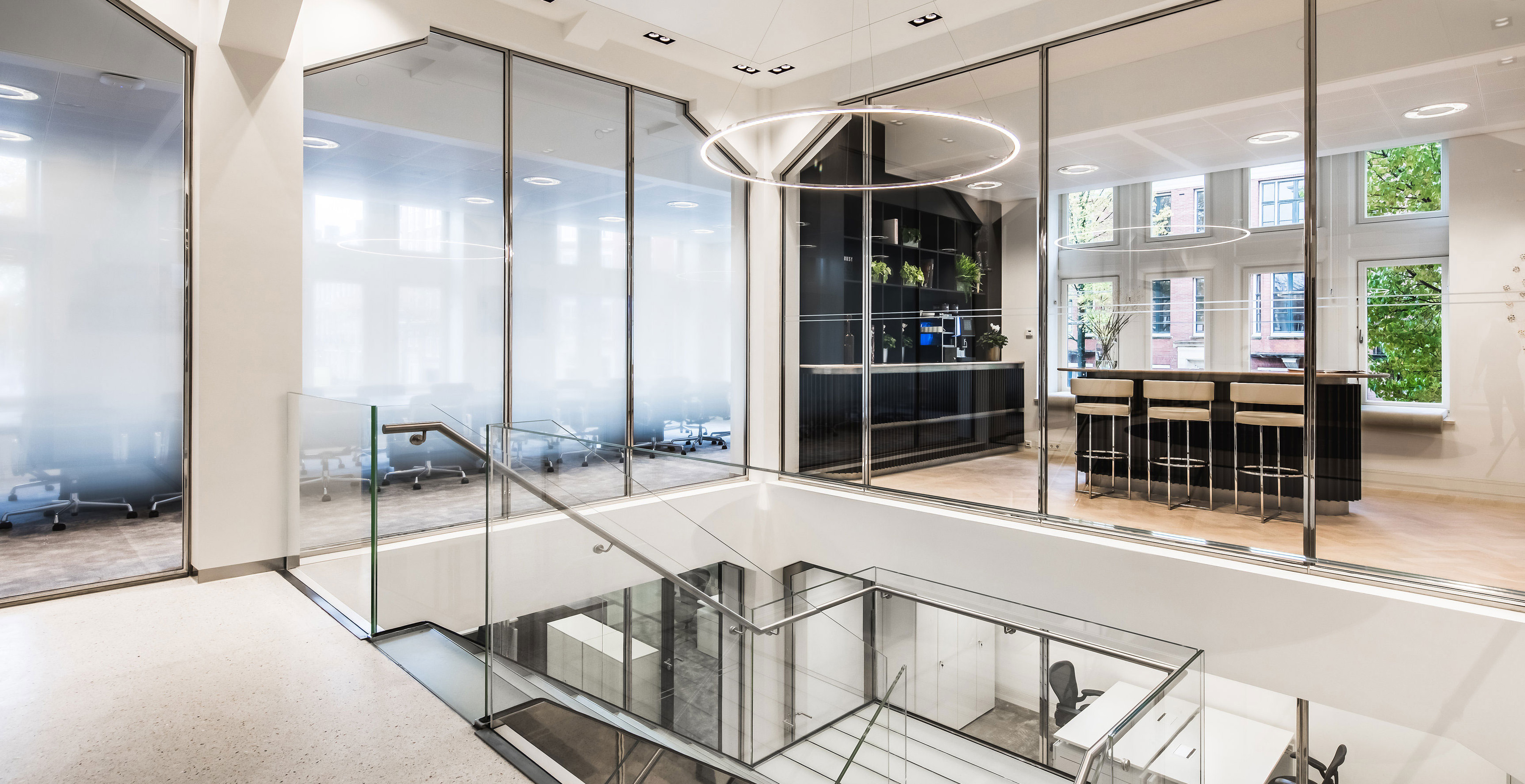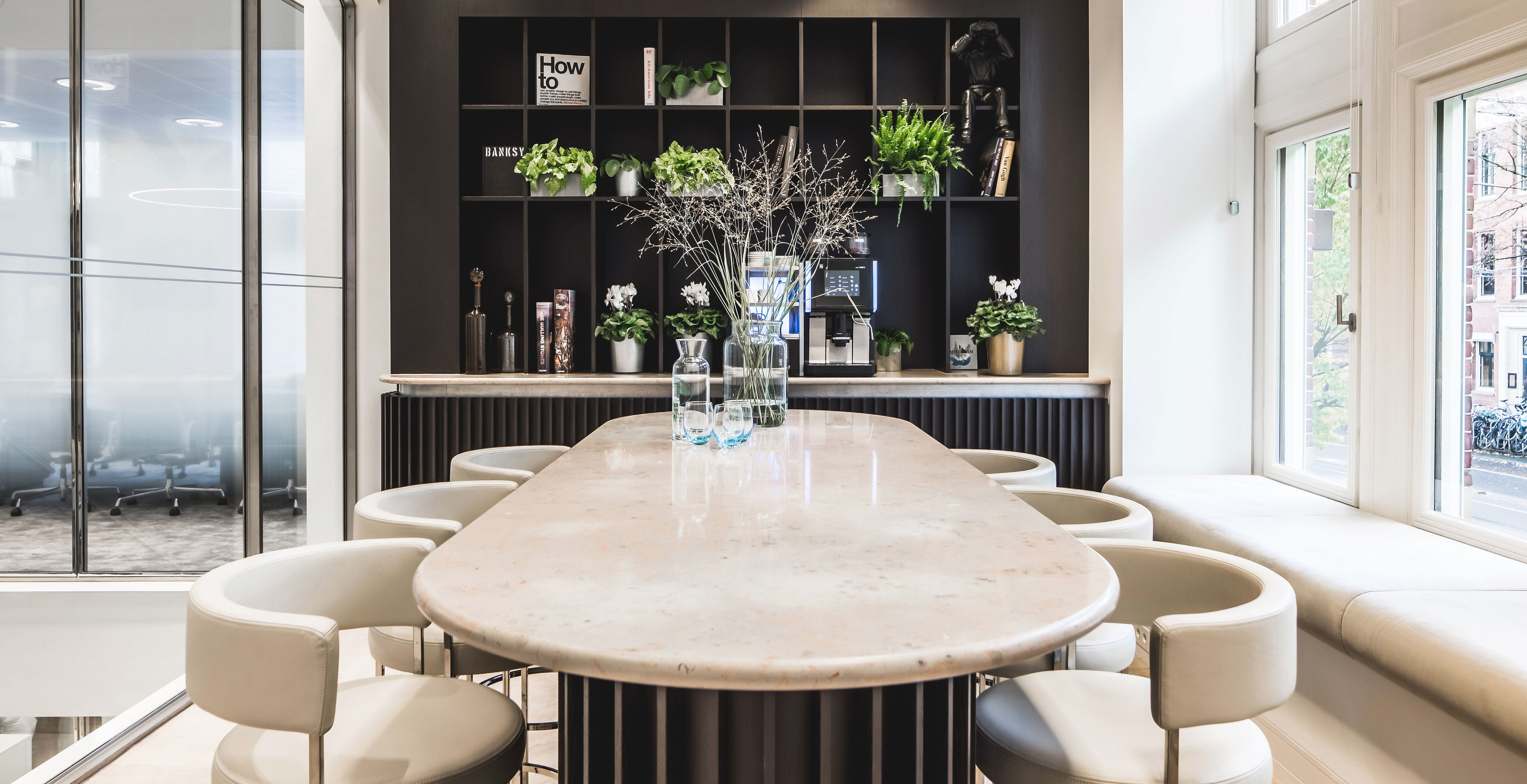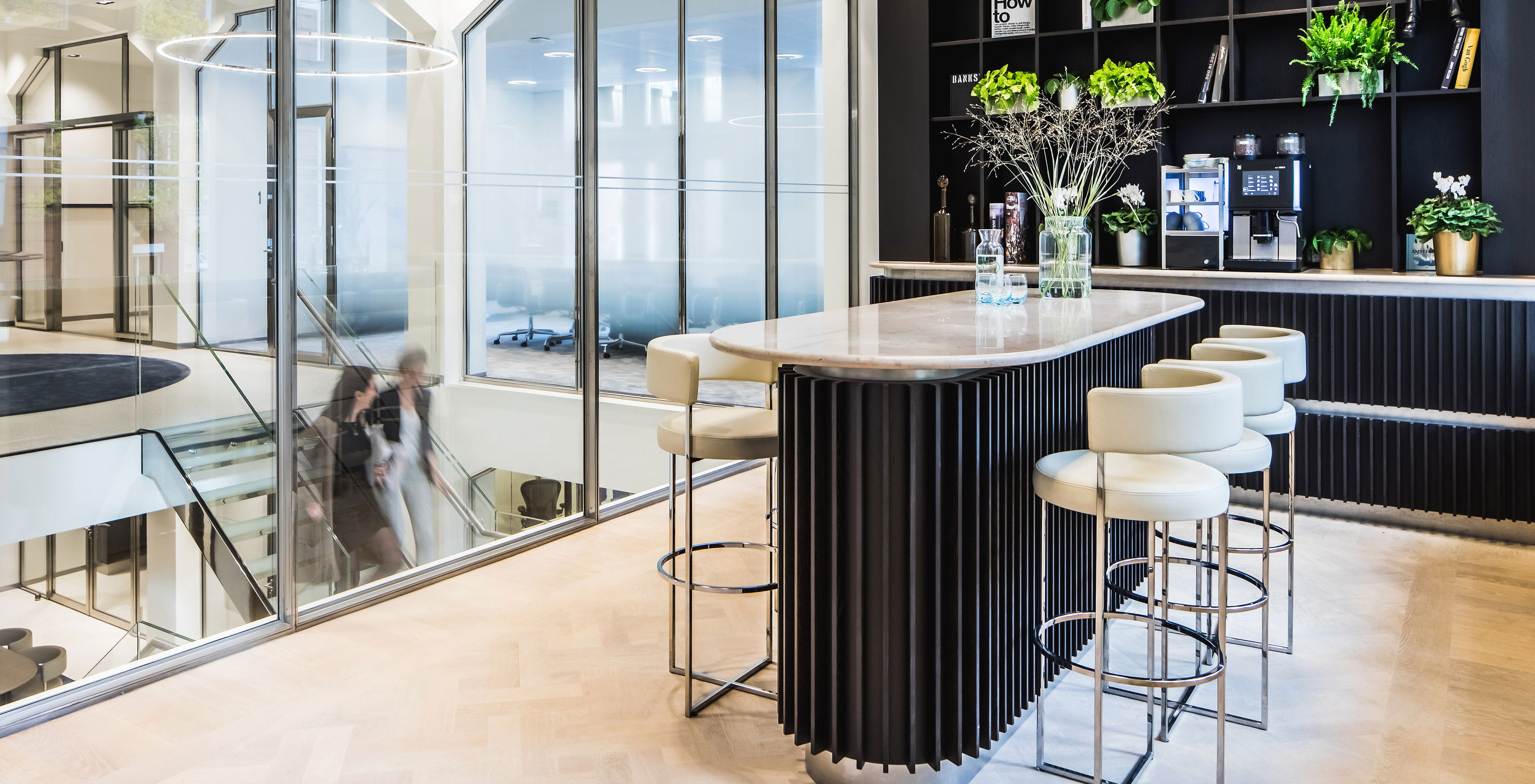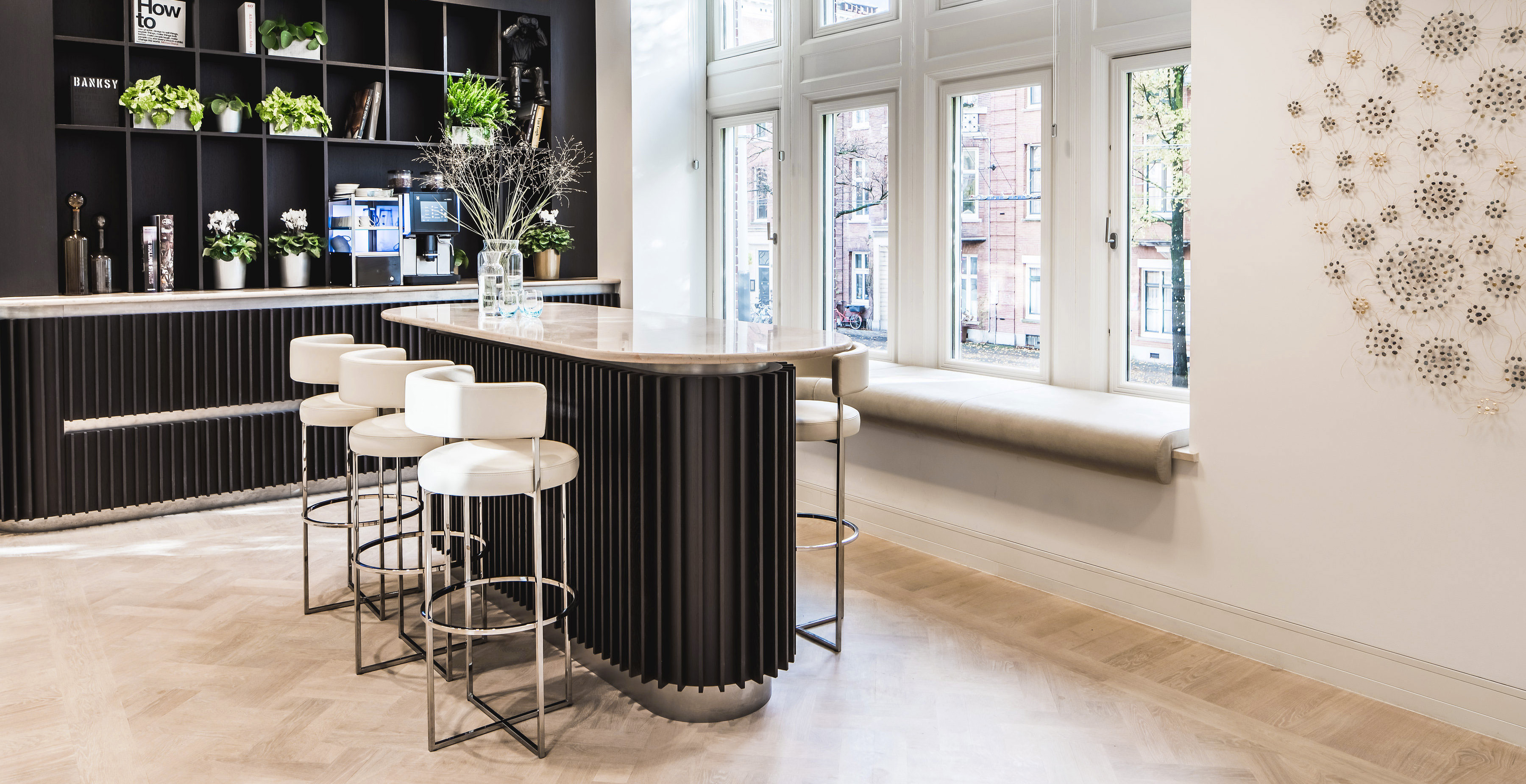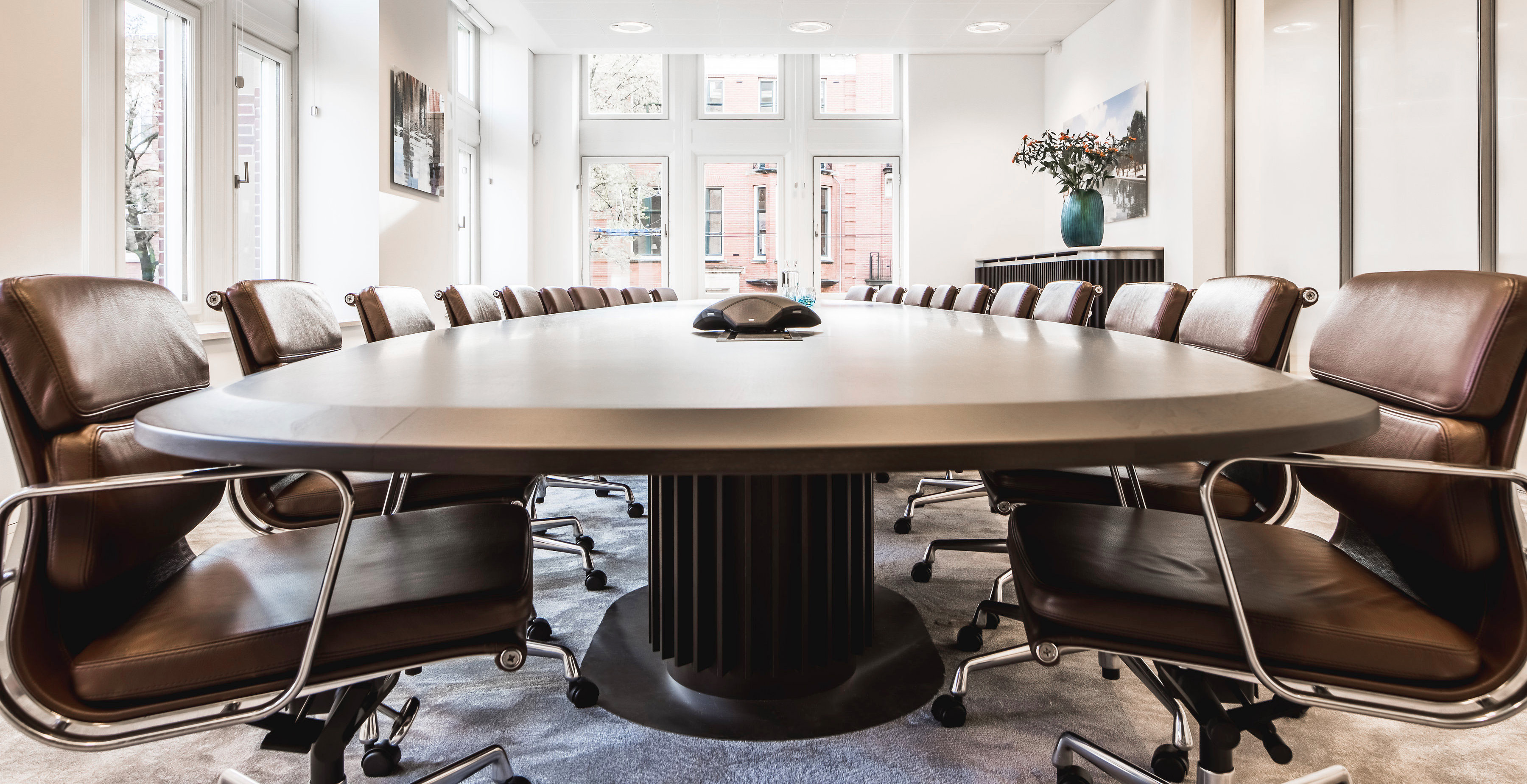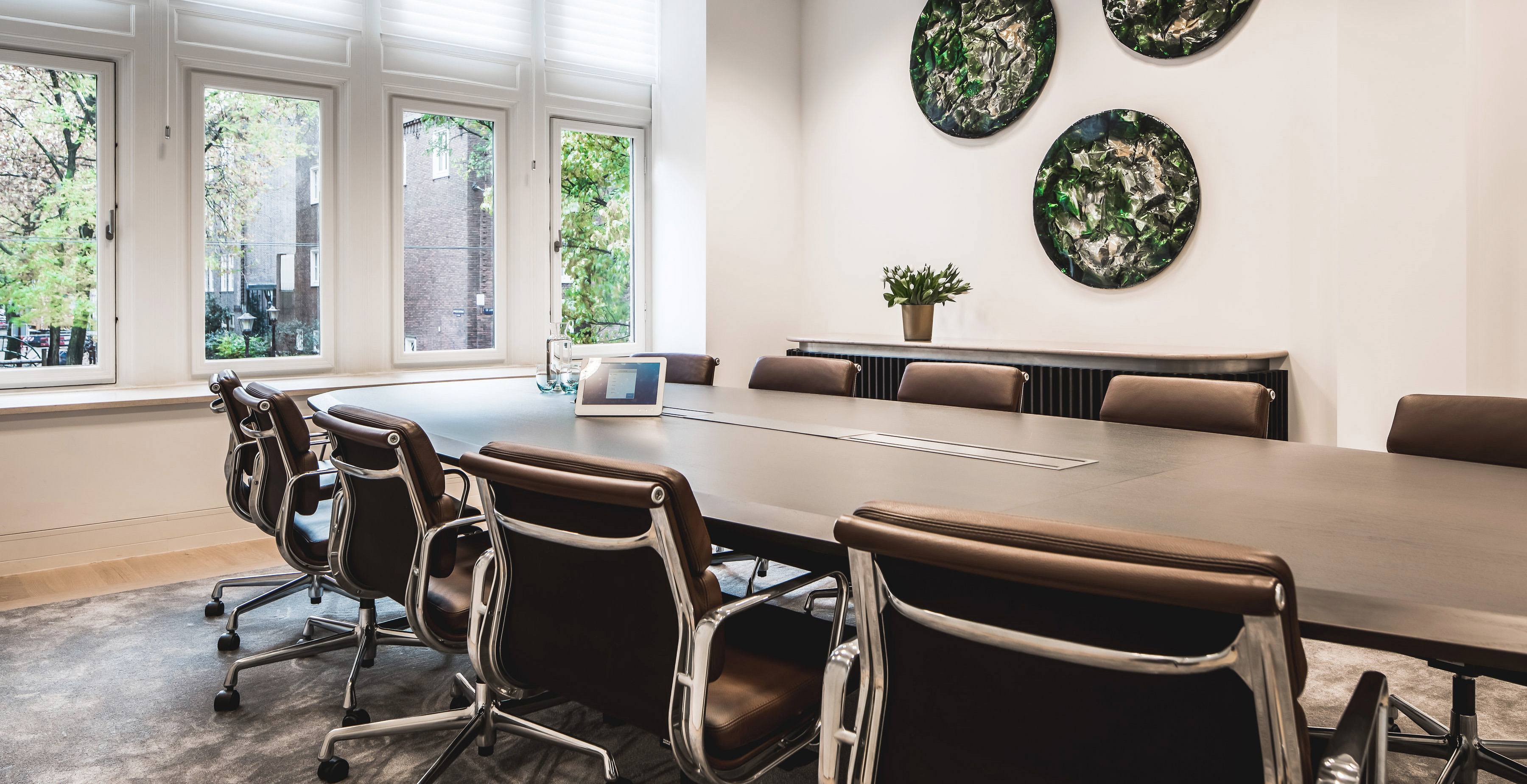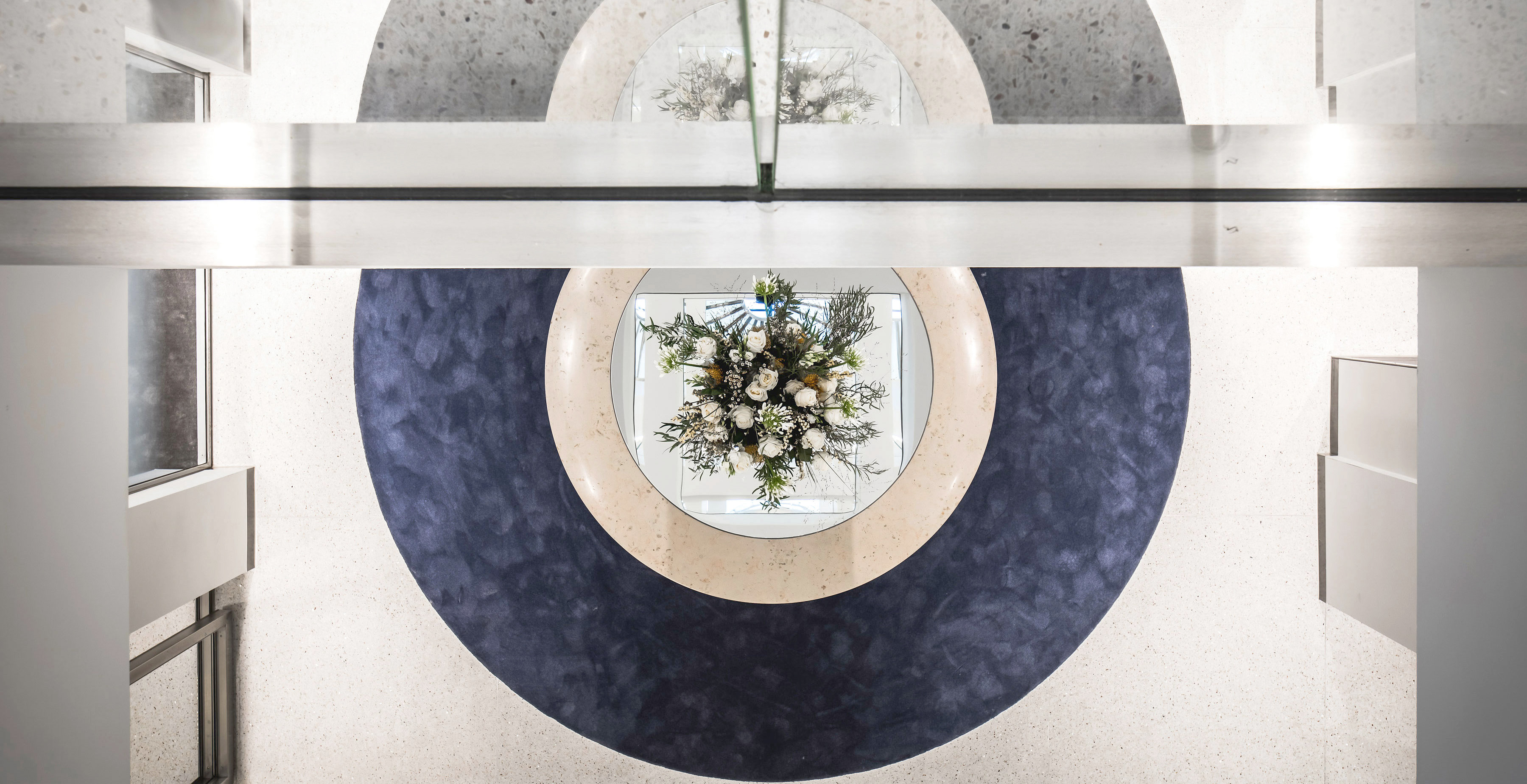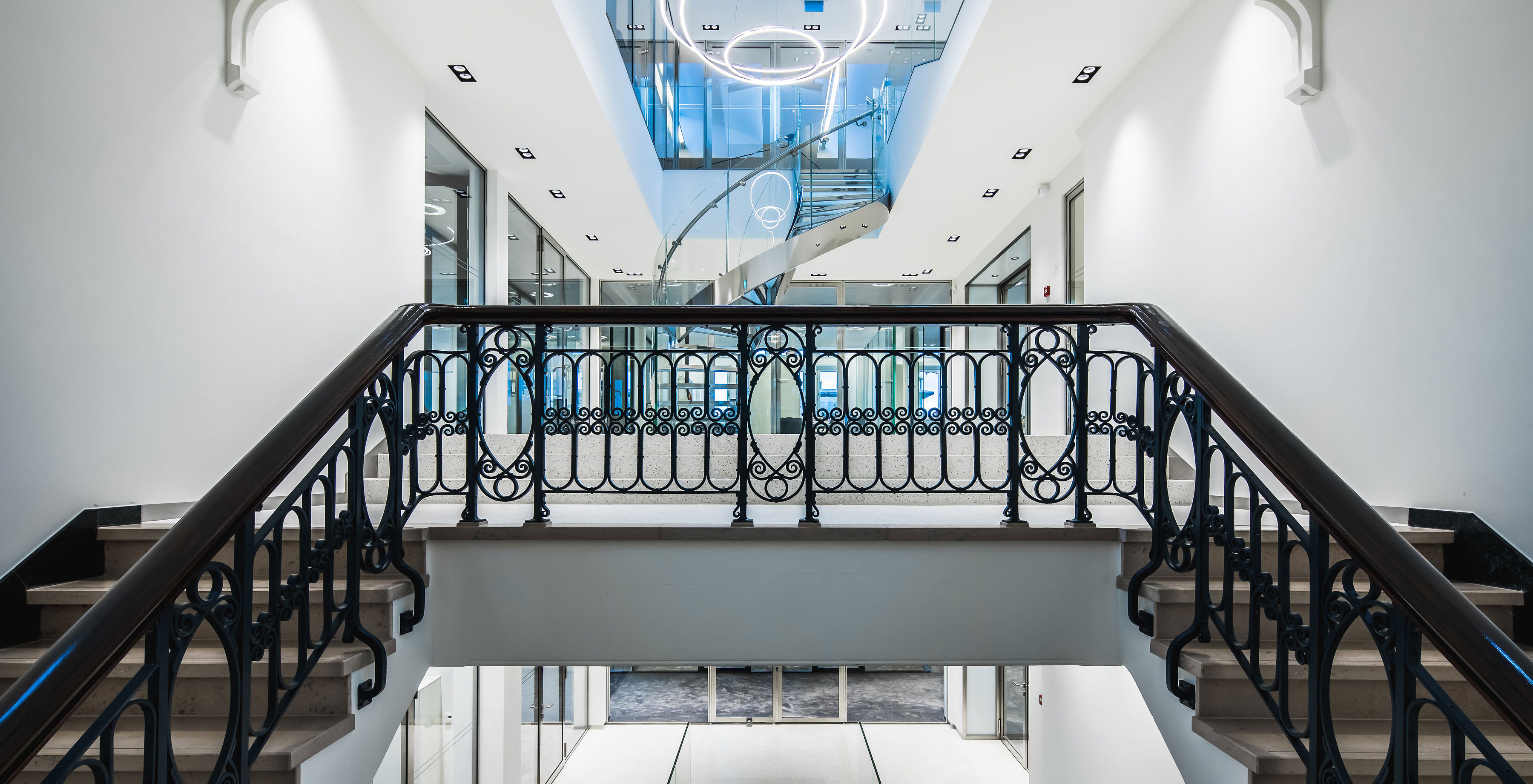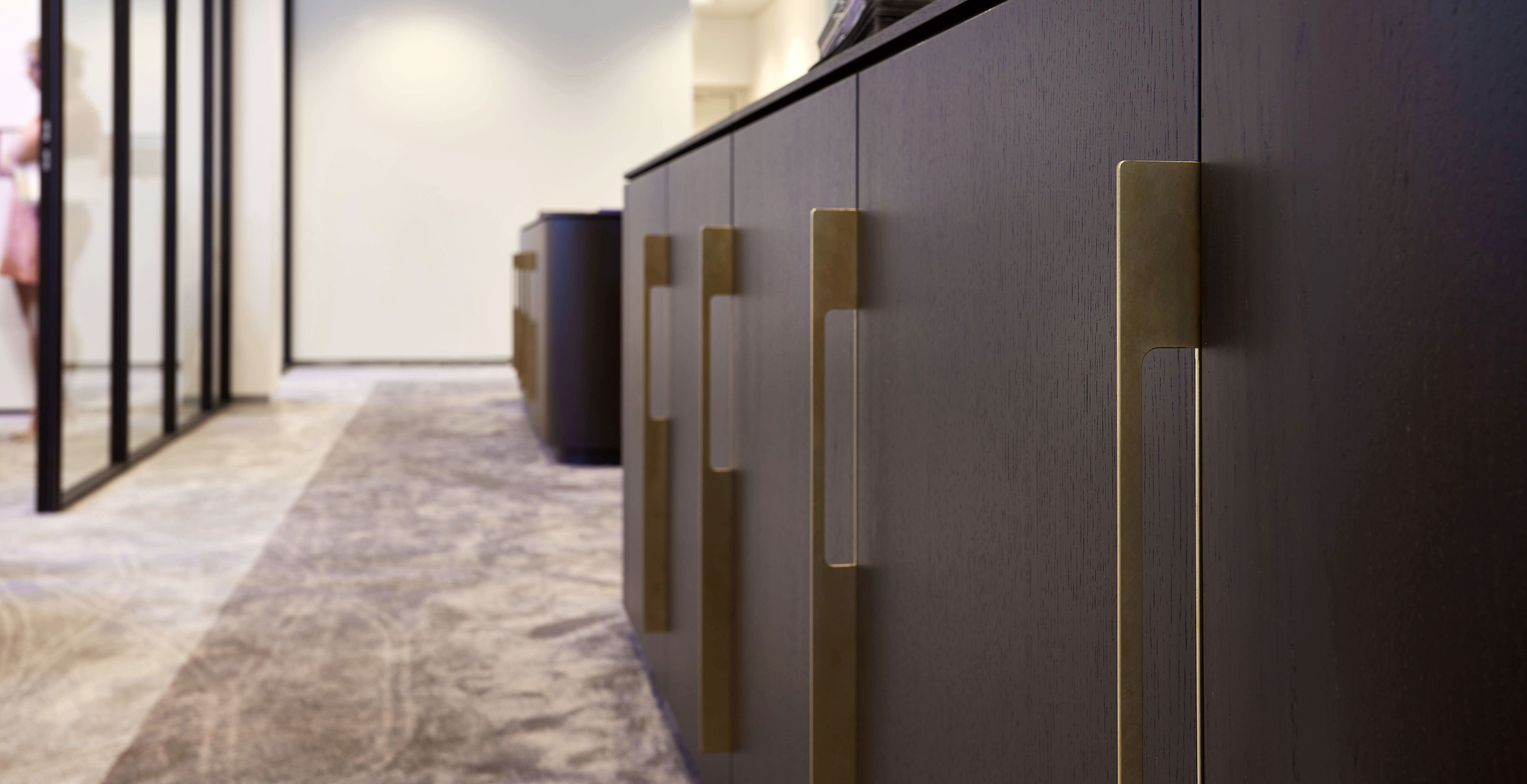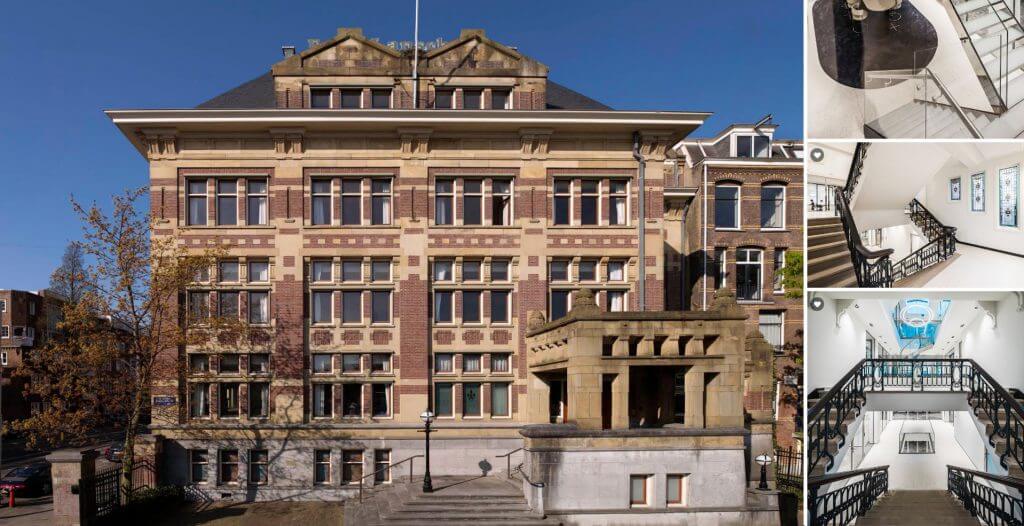 With respect to this early 19th-century former bank building we created a design that exudes tranquility, quality and sophistication. Careful material selections are interspersed with sparkling accents. A design language that connects the present and the past. A tribute to the modern classic architecture with sparkling additions. It reflects the identity of Jones Day in an almost spiritual way.
The "Van Lanschot Bank" building (1914) designed by architect E.Verschuyl, is characterized by a classical façade with a modern construction behind it (Hennebique concrete skeleton). The casco has been stylishly renovated by Rijnboutt and Jones Day has commissioned Casper Schwarz Architects to design their new interior. We created an interior that combines a light and modern classic ambiance with warmth in the places where people meet and work.
The stately entrance, the central hall with its impressive stairwell and the voids on all floors are breathtakingly elegant. A round table with softly rounded natural stone edges and a mirrored top forms the heart of it all. This is where the receptionist gives you welcoming smile, before guiding you further into the floor towards one of the meeting rooms or to the espresso bar. The design language and choice of materials chosen here reflect style and quality: dark wood and pink marble form a nice contrast with the light environment.
The furniture has been circular reused and brought into balance with the new parts. Where acoustic additions were required, we thought of solutions that integrate in the existing architecture. Using virtually invisible stretch ceiling cassettes. The work floors are generically designed for maximum future flexibility and transparency has been a determining theme everywhere. A law firm where representativeness, human contact and privacy are in a fine balance. A great place to work and meet.
This high-end 'design+built' project has been constructed in close cooperation with NewKantoor.