: IMC Headquarters
: IMC Amsterdam
| | |
| --- | --- |
| Amsterdam WTC | 6.500 m2 |
| Financial | January 2013 |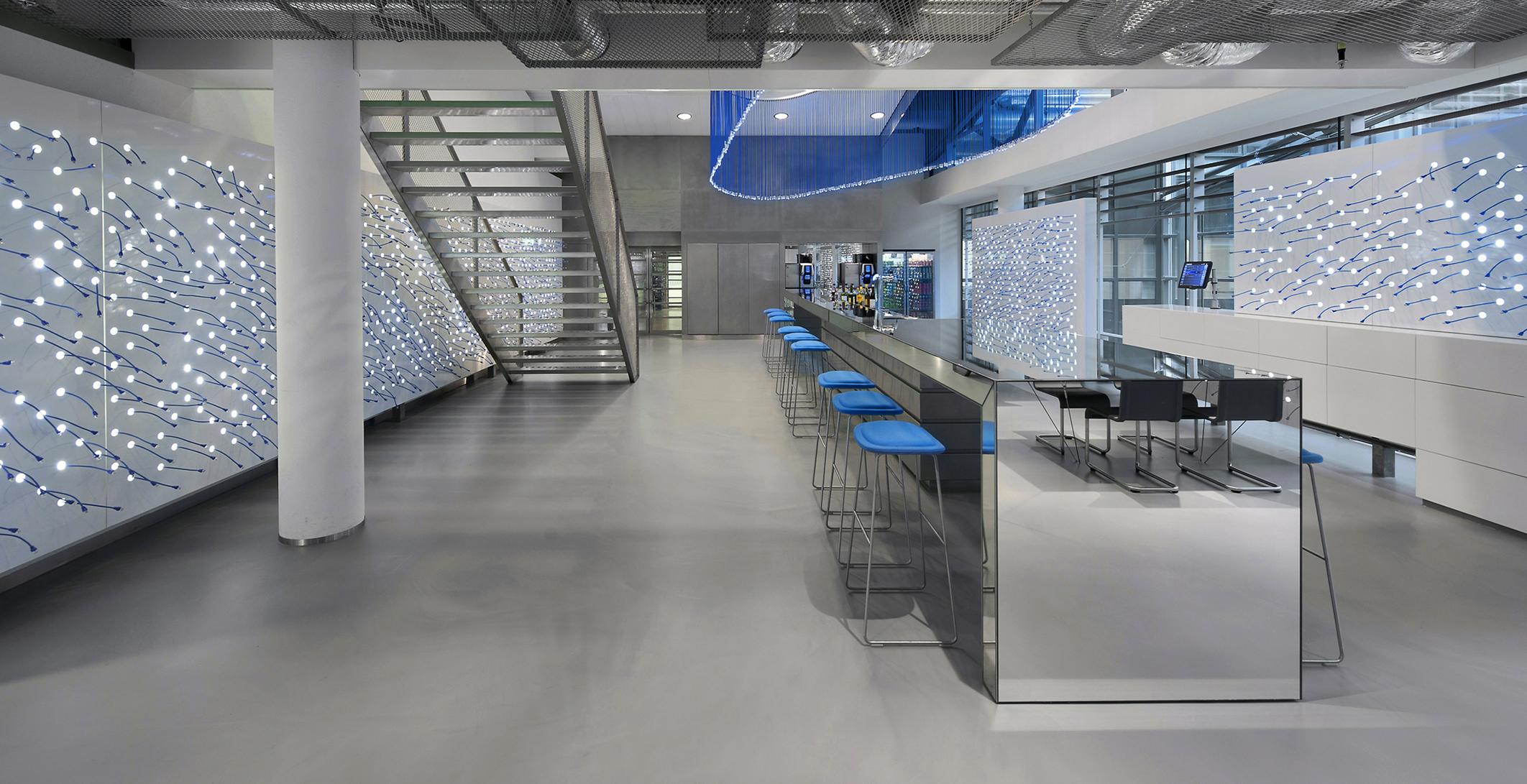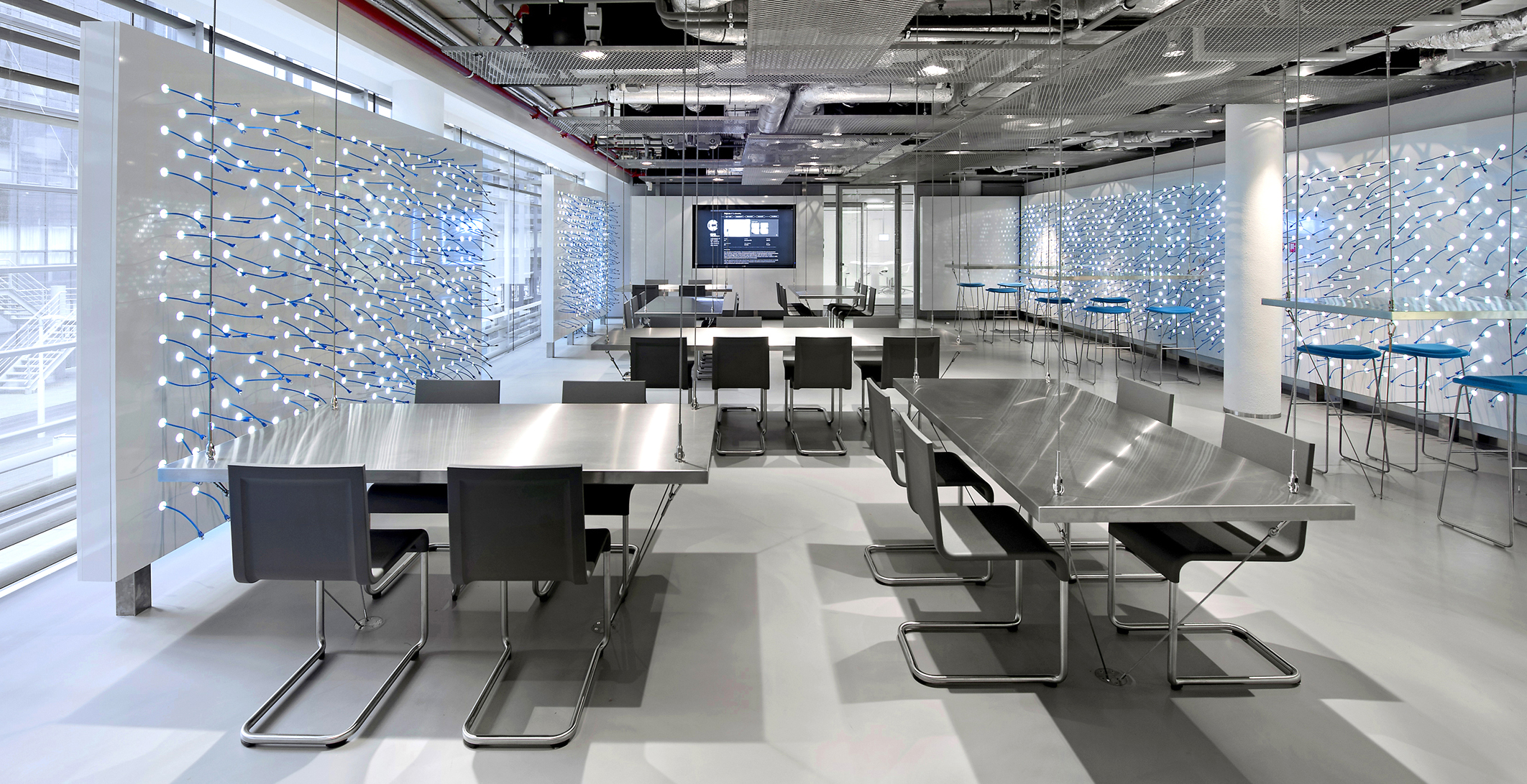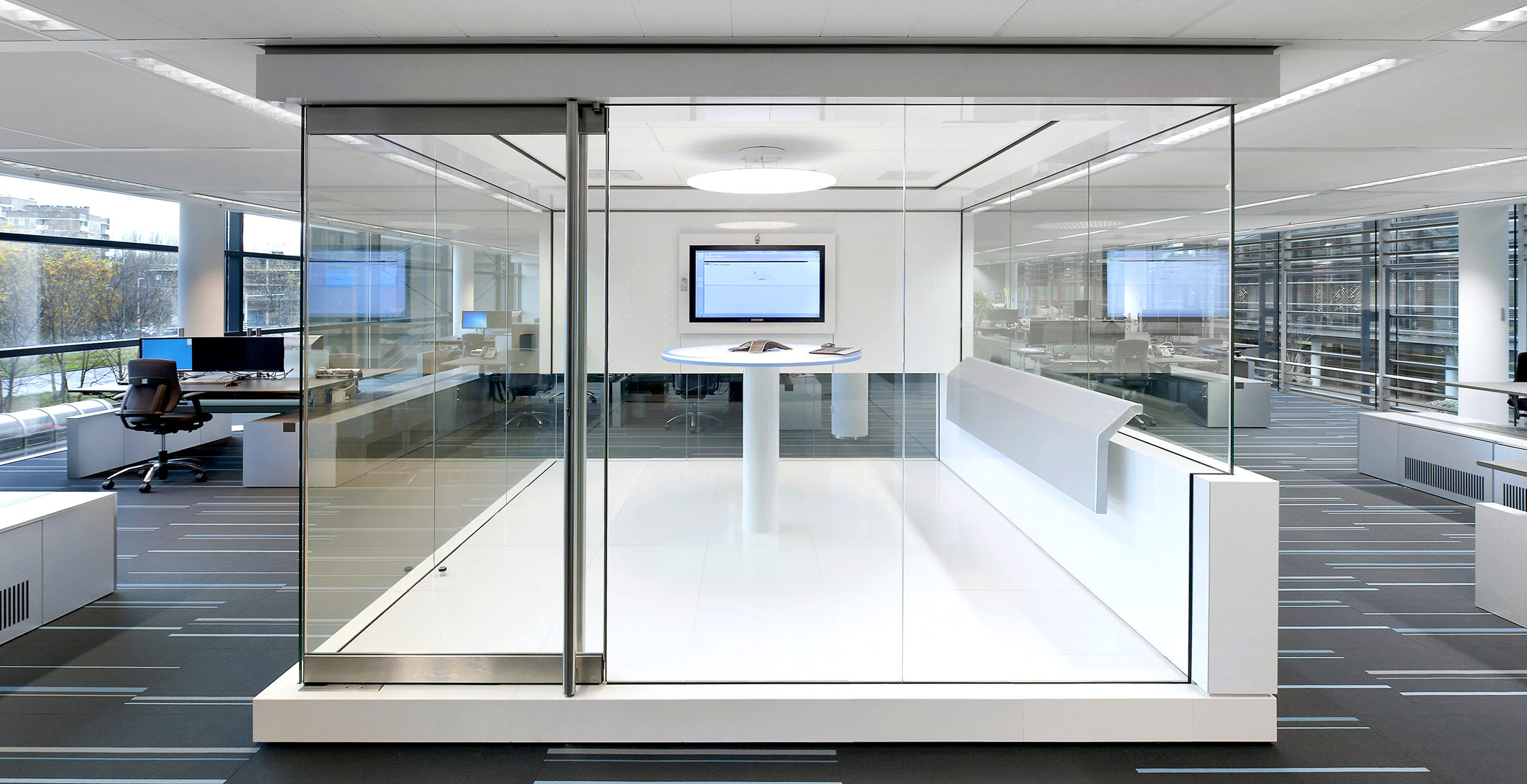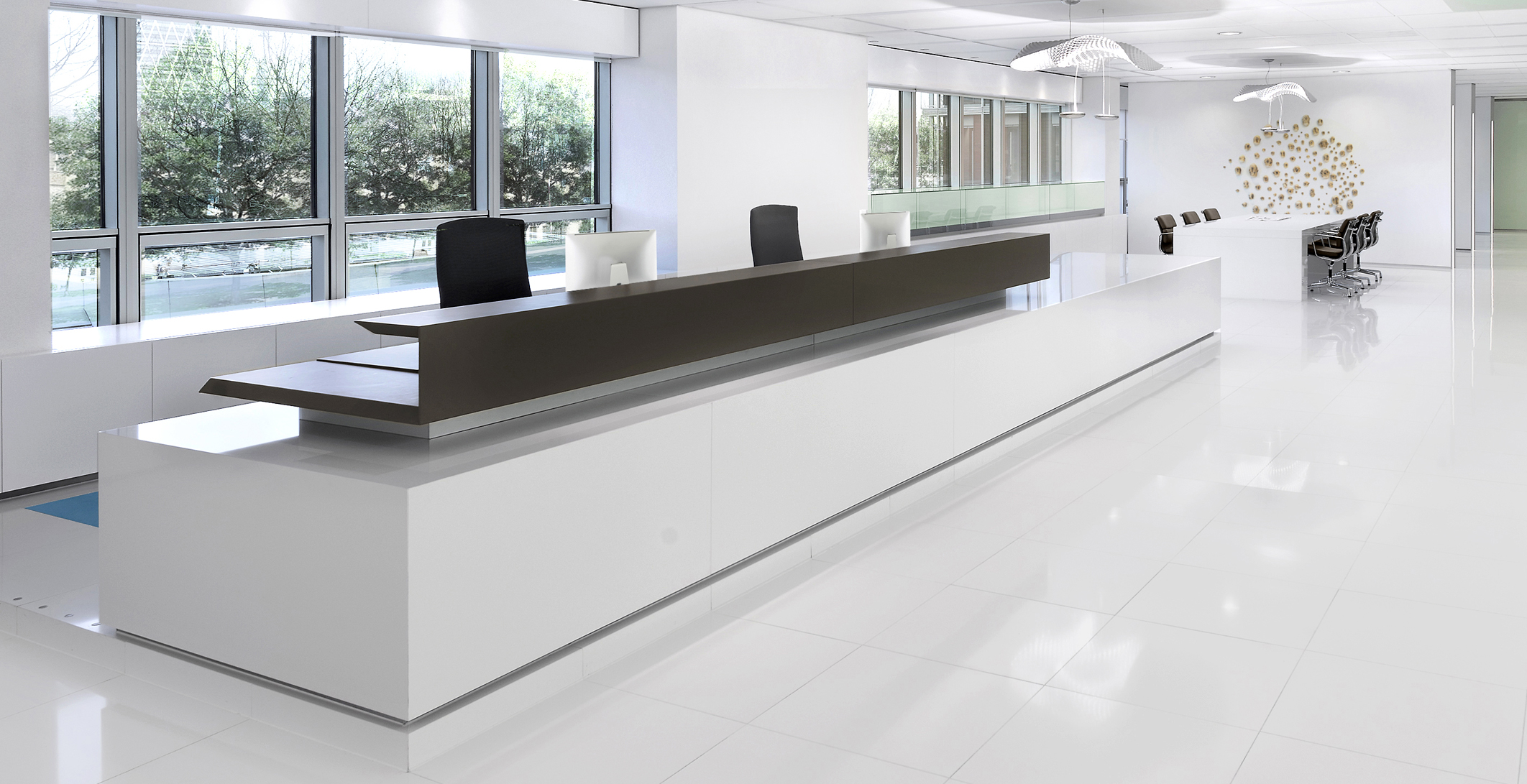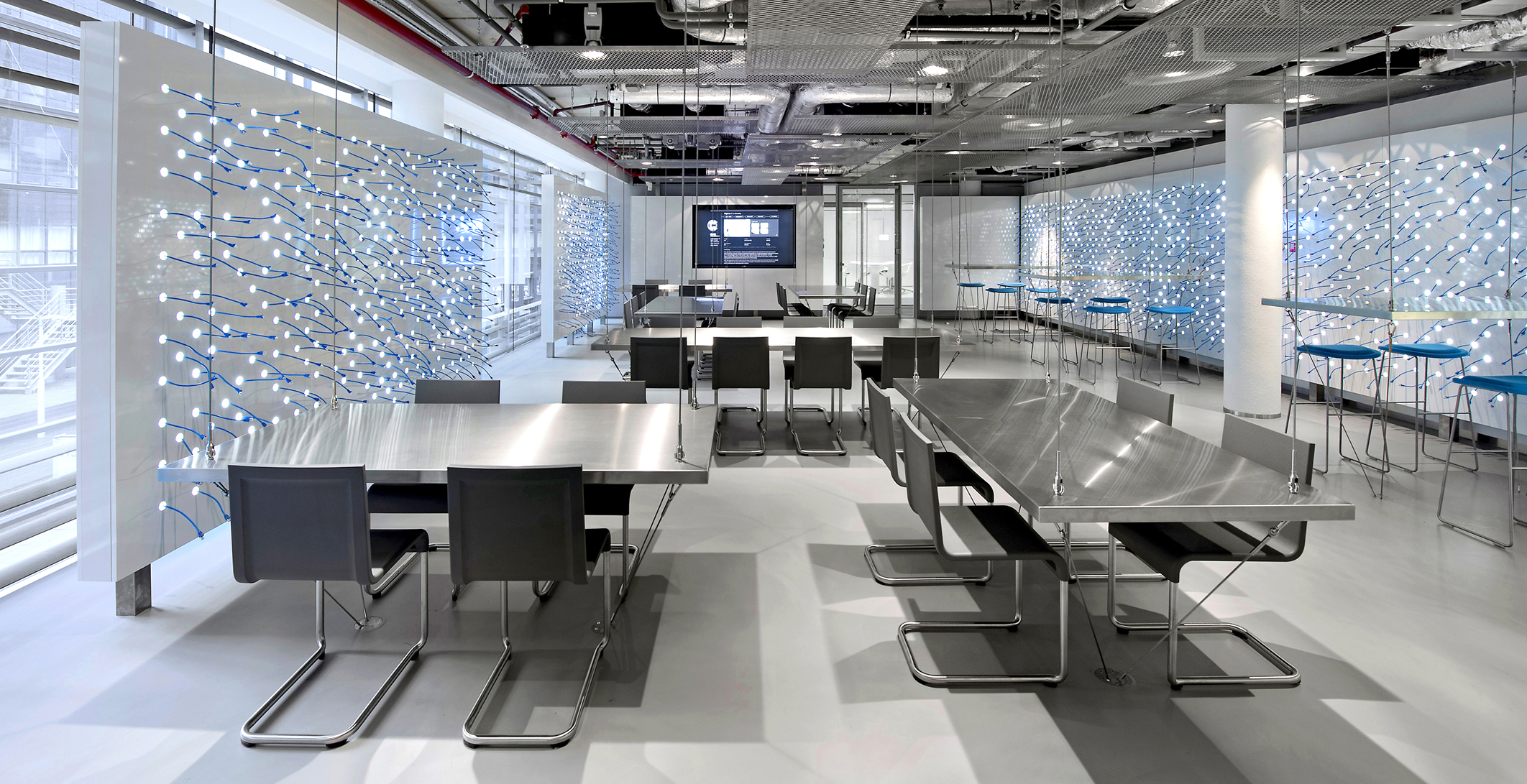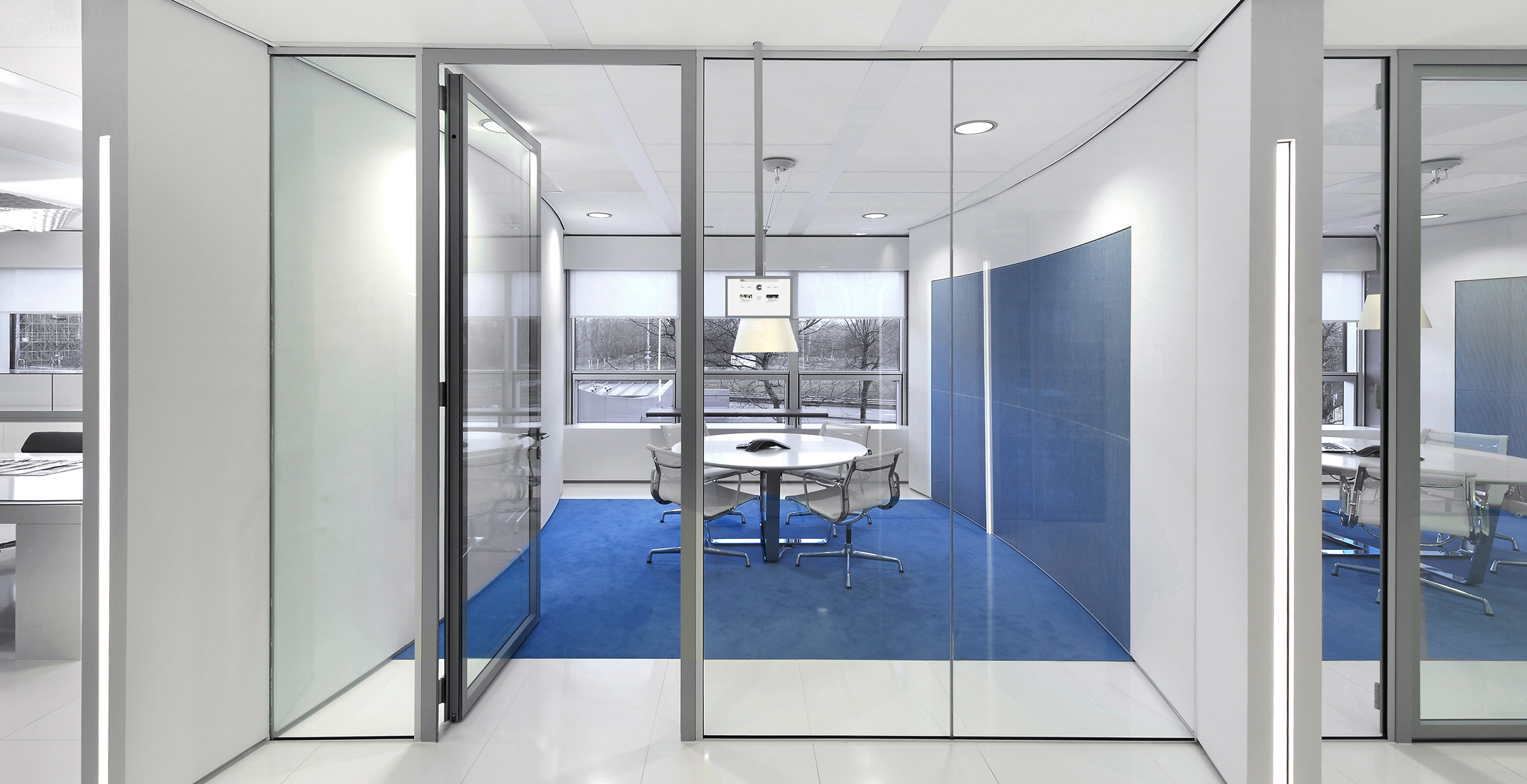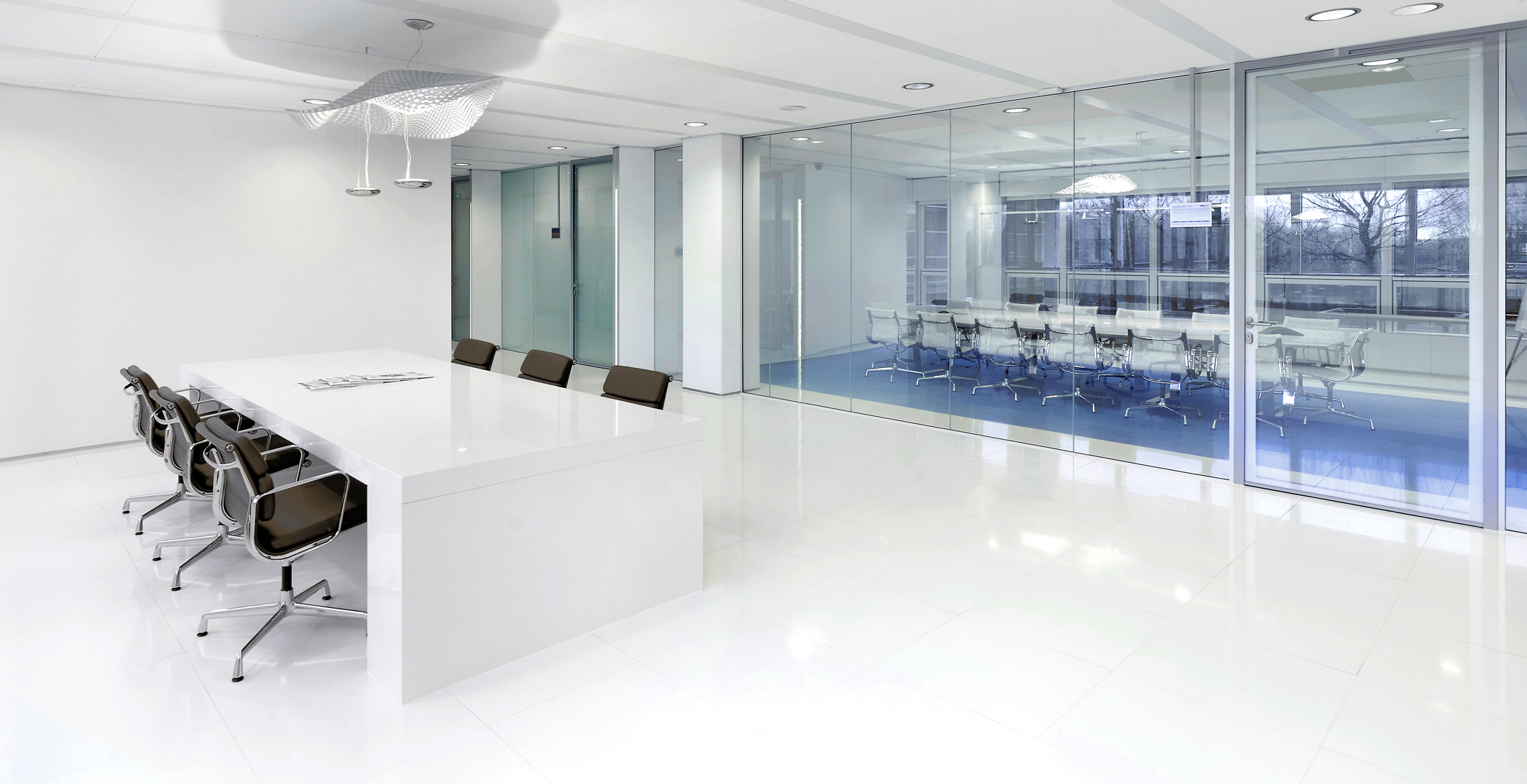 IMC has offices in Chicago, Hong Kong, Sidney and this one in Amsterdam. As the years passed and the organization grew, IMC located in the World Trade Center of Amsterdam rented extra space in the building – a number of offices scattered over various floors. Casper Schwarz Architects was brought in to mould the various parts into a coherent whole. To create connection between the people working in these areas, the client asked for a communal space with an industrial atmosphere, a place where staff would feel at home during the day but where they could party after hours as well
The boardmembers are travelling a lot and their simple yet serious request was to have a bar like they have never seen somewhere else. Industrial, powerful, social and nightlife style.
Picture an office, located in the middle of the Amsterdam World Trade Centre. Young and talented people, casually dressed, with a heavy workload. They need to break out, relax, eat, drink, watch a match and party together. We present The Unplugged Bar. Transforming an office environment into a bar area far beyond the borders of "corporate identity". We analysed the daily routine of the IMC people. Everybody is crazy busy in a digital environment. So to create a social component, we decided to design a place where only human contact remains. We exploited this concept by stripping typical data elements of their function and reducing them to decorative elements, such as a XXL chandelier and thousands of wall decorating cable ends, mixed with numerous LED lights. The effect can be seen on the pictures.
lt had to be a multifunctional environment that would be easy to clear out for big events. Our solution included the removal of the existing ceiling system and the elimination of the old stairway, which we replaced with a stainless-steel model. Lunch tables occupy the lower-ceilinged area, which has better sound damping. The most eye-catching elements of the interior are the electric-blue data cables – an allusion to the digital world in which the employees work – and suspended table tops that can be hoisted up and away to free the floor for fun.
The Unplugged Bar helps to redress the work-life balance by morphing easily from an office into a party venue. During the day the Unplugged Bar looks fresh and clean, in the evening hours it transforms into a vibrating and fashionable space, where un­plugged people connect to each other easily. The dealing room, open offices, reception and meeting area where all designed in a more timeless fashion.
Interior Architect: Geert Kok en Casper Schwarz
Projectmanagement: Ven Reisen Bouwmanagement
Photography: Roos Aldershoff