| | |
| --- | --- |
| WTC | 1800 m2 |
| Commercial | 2018 |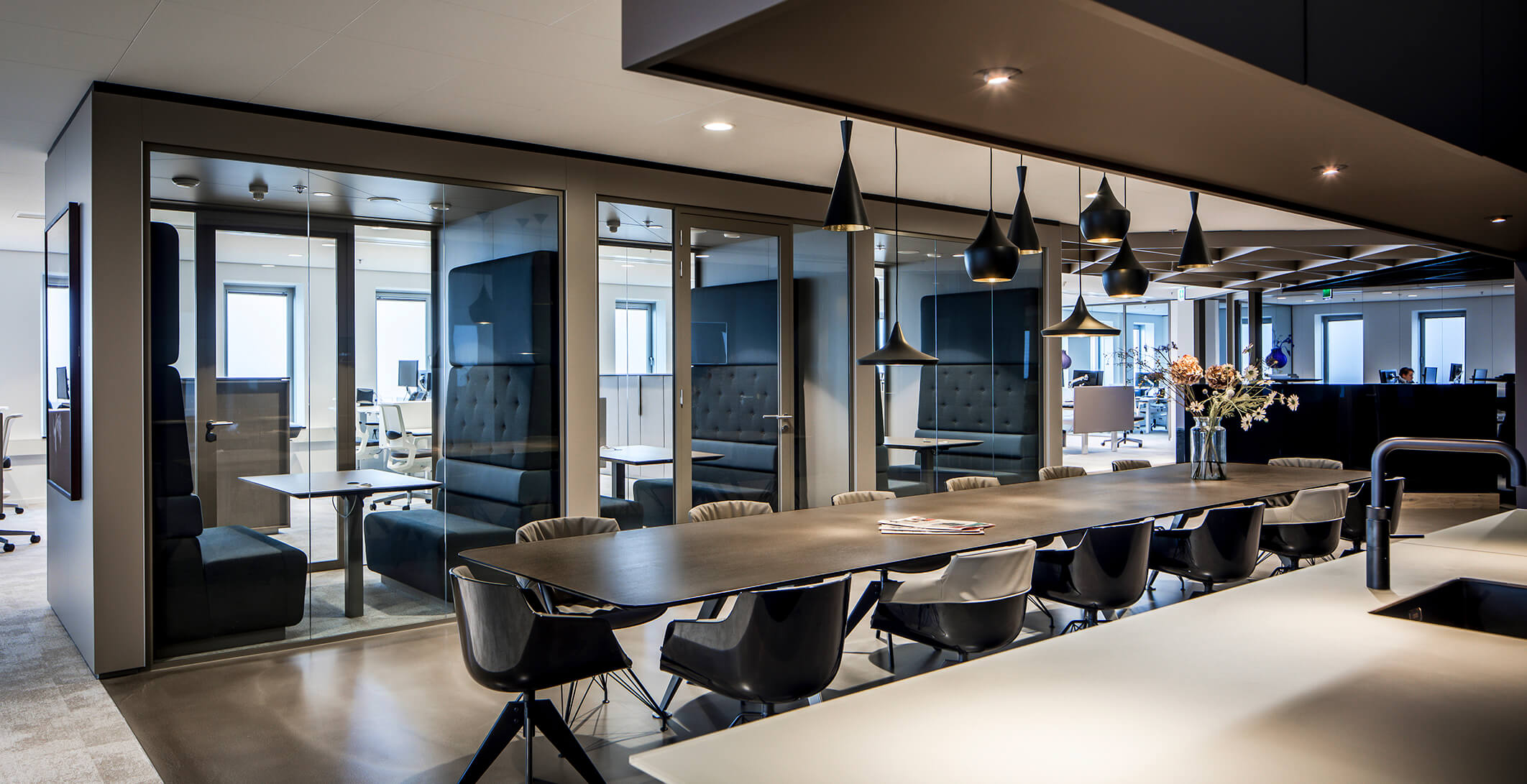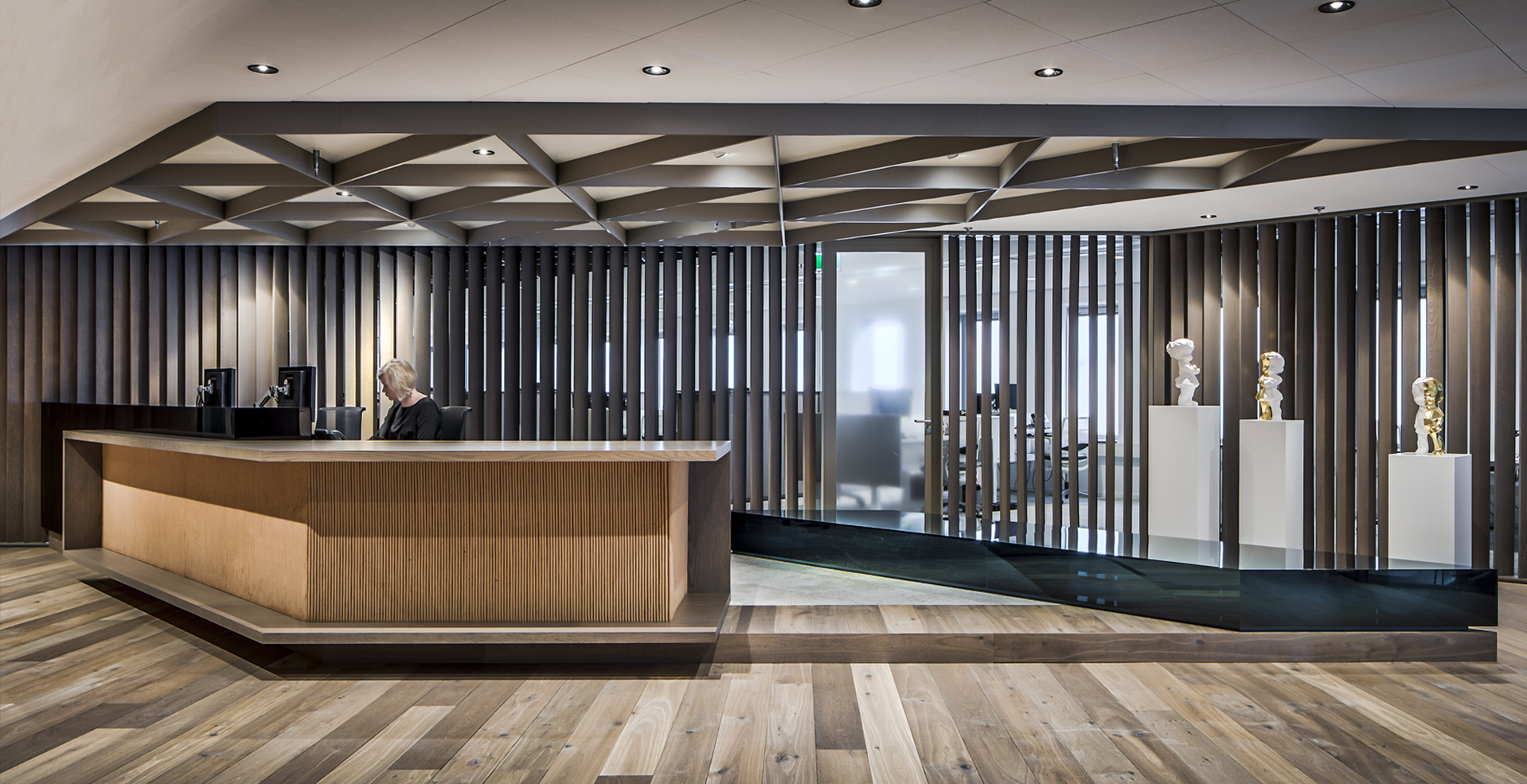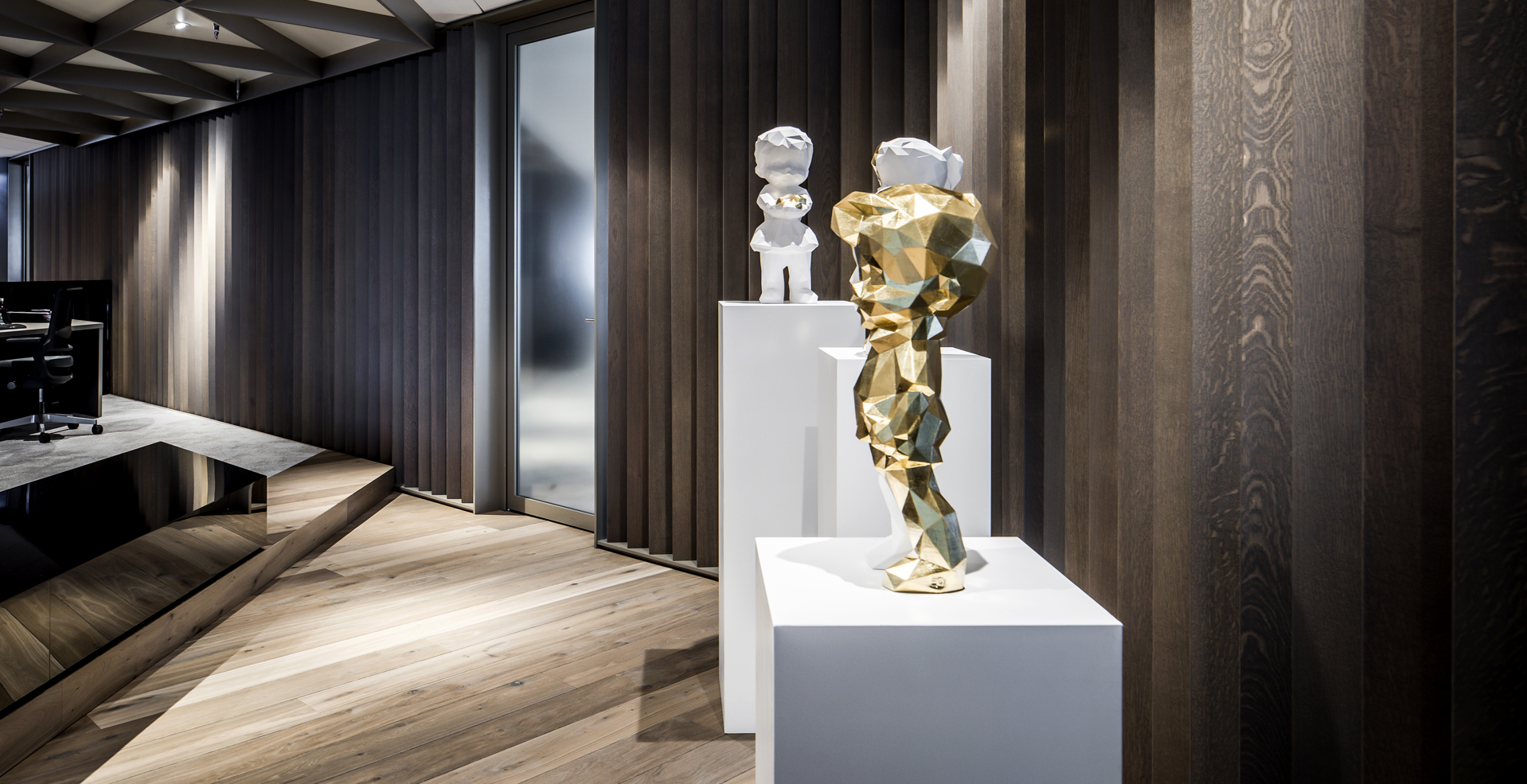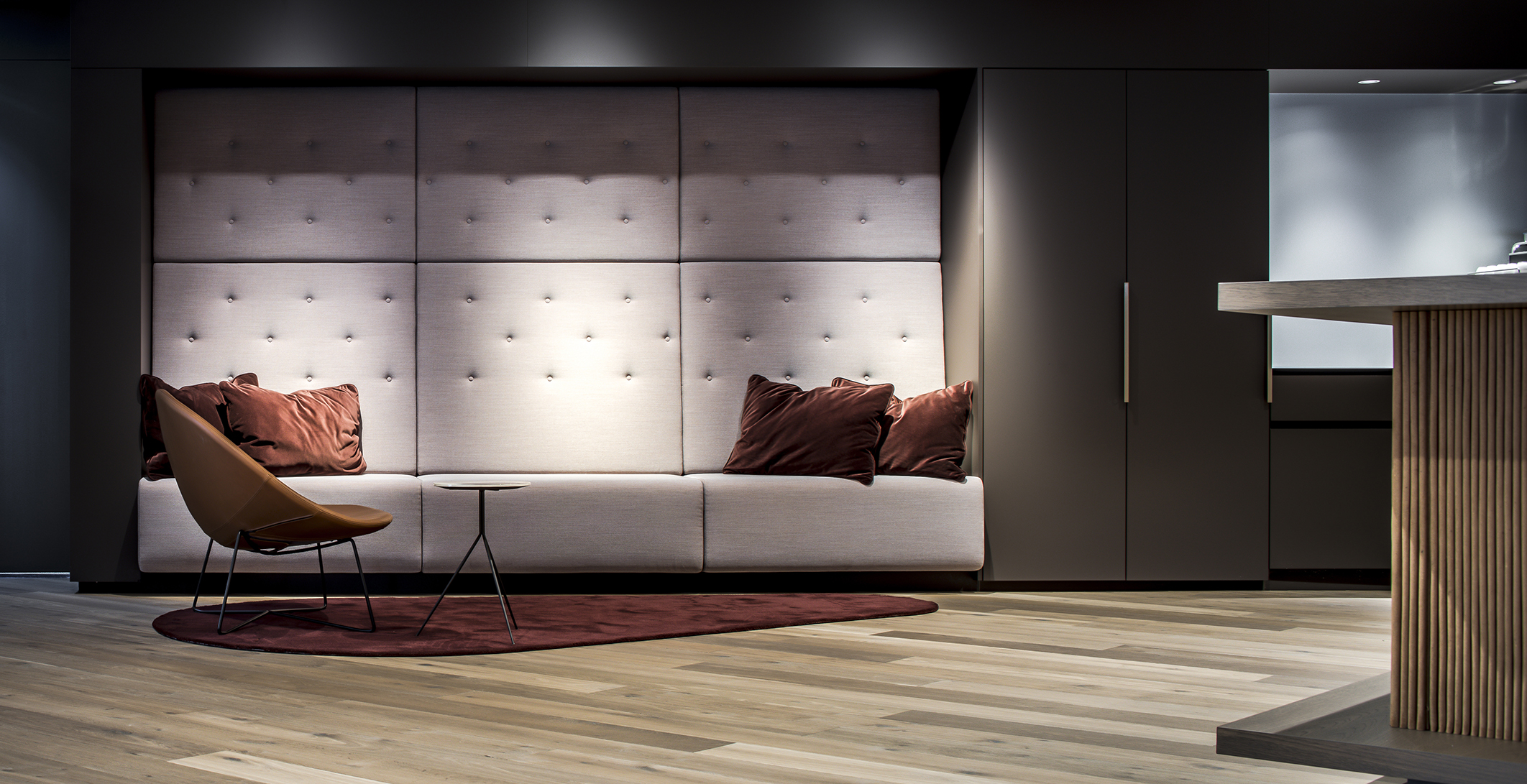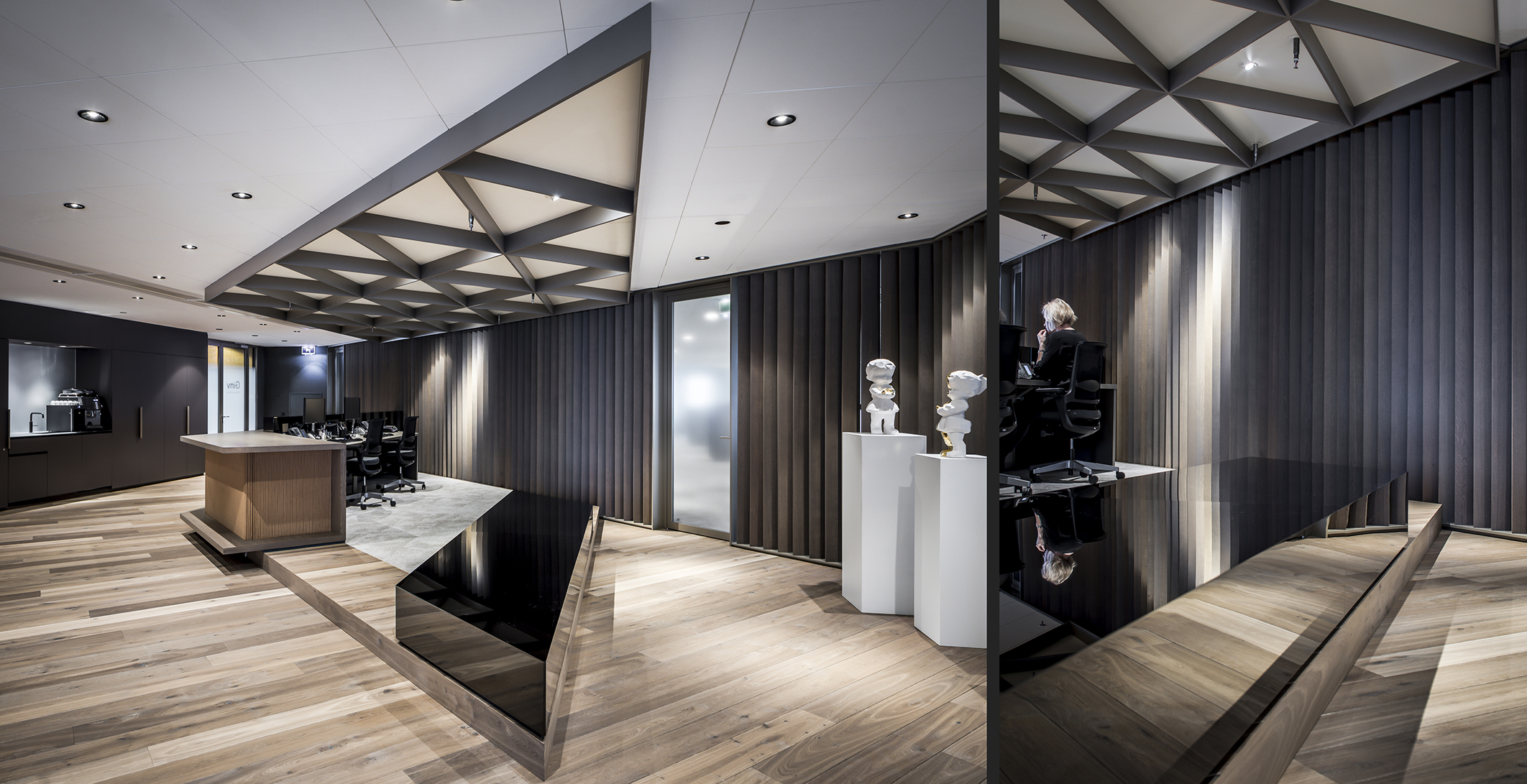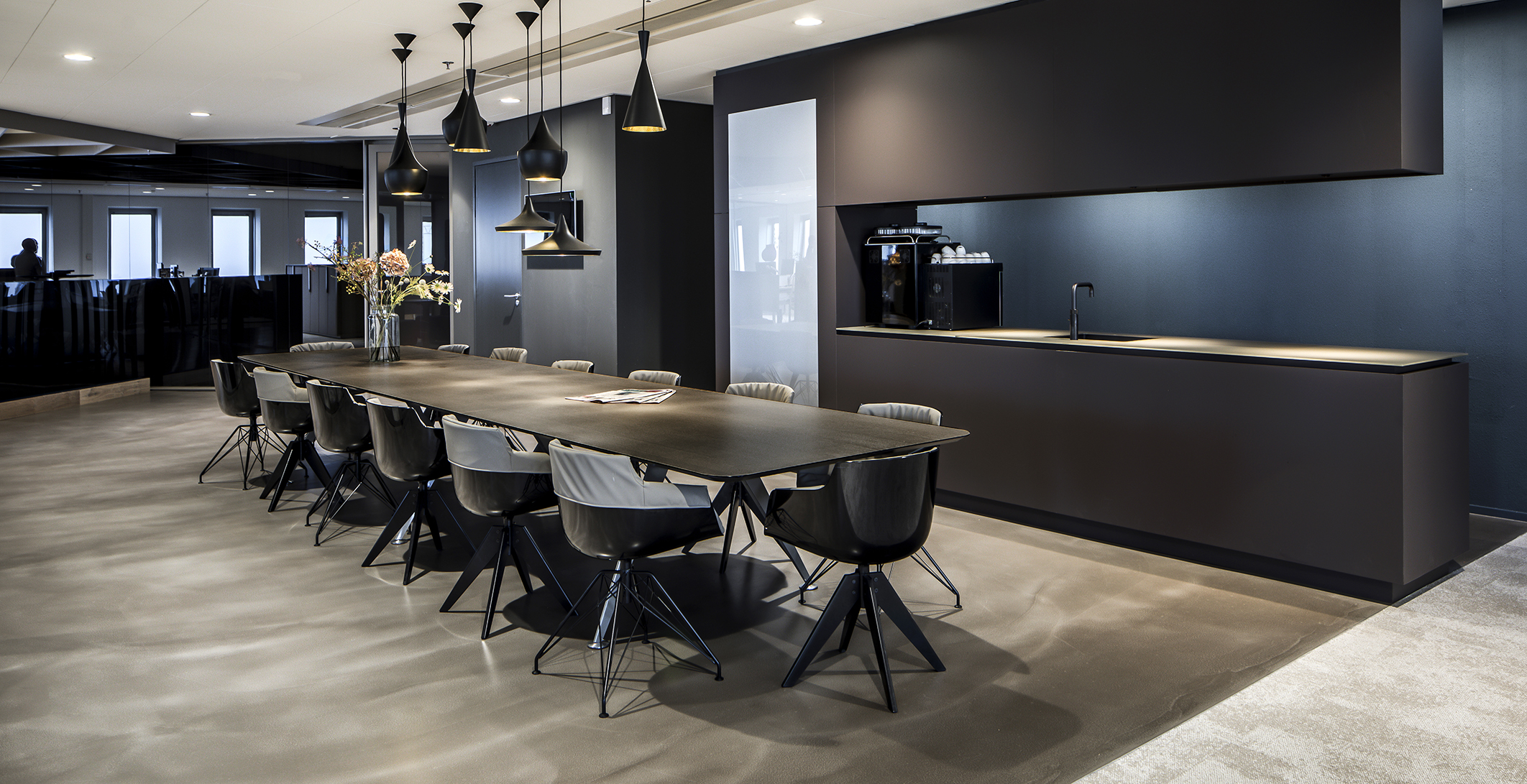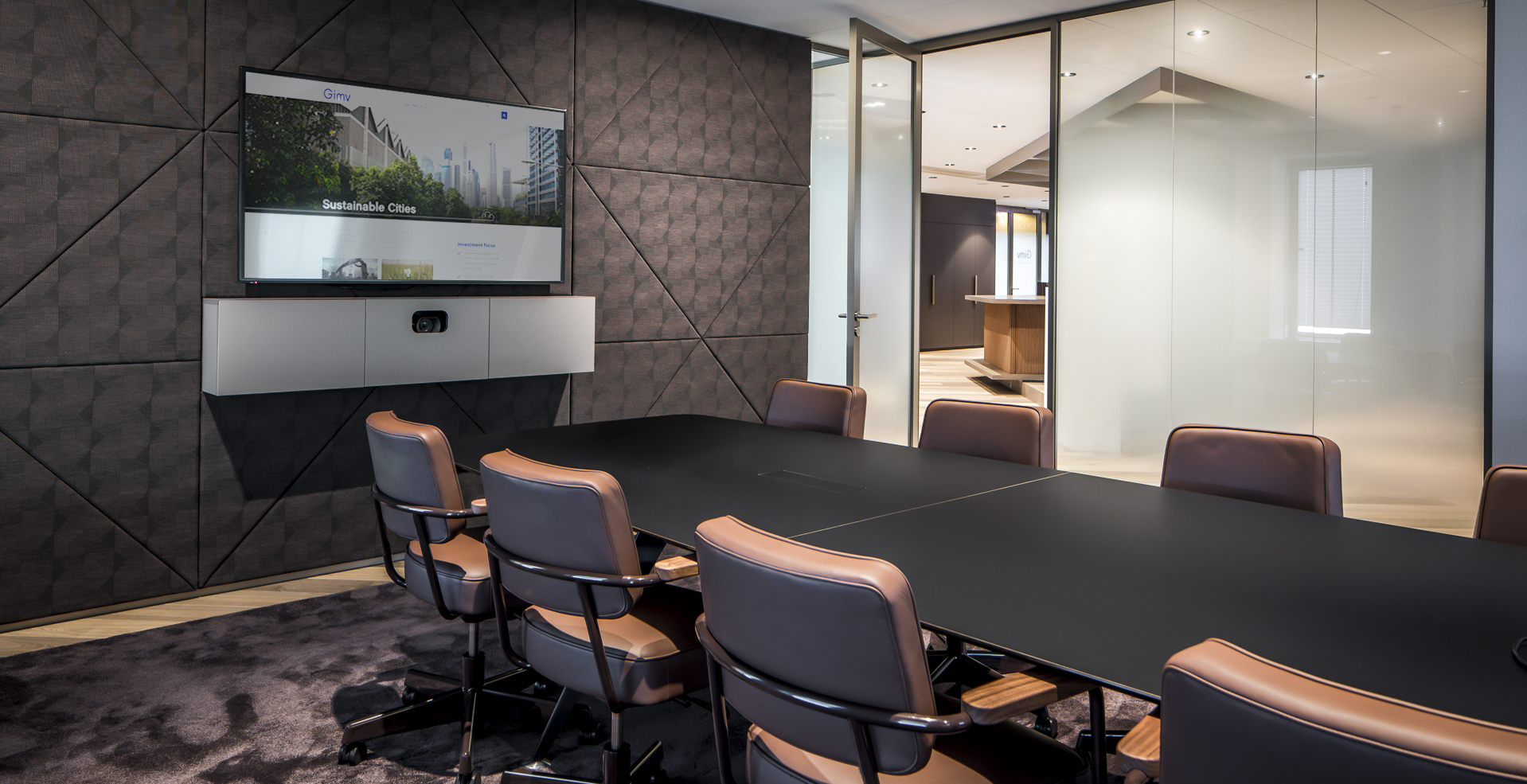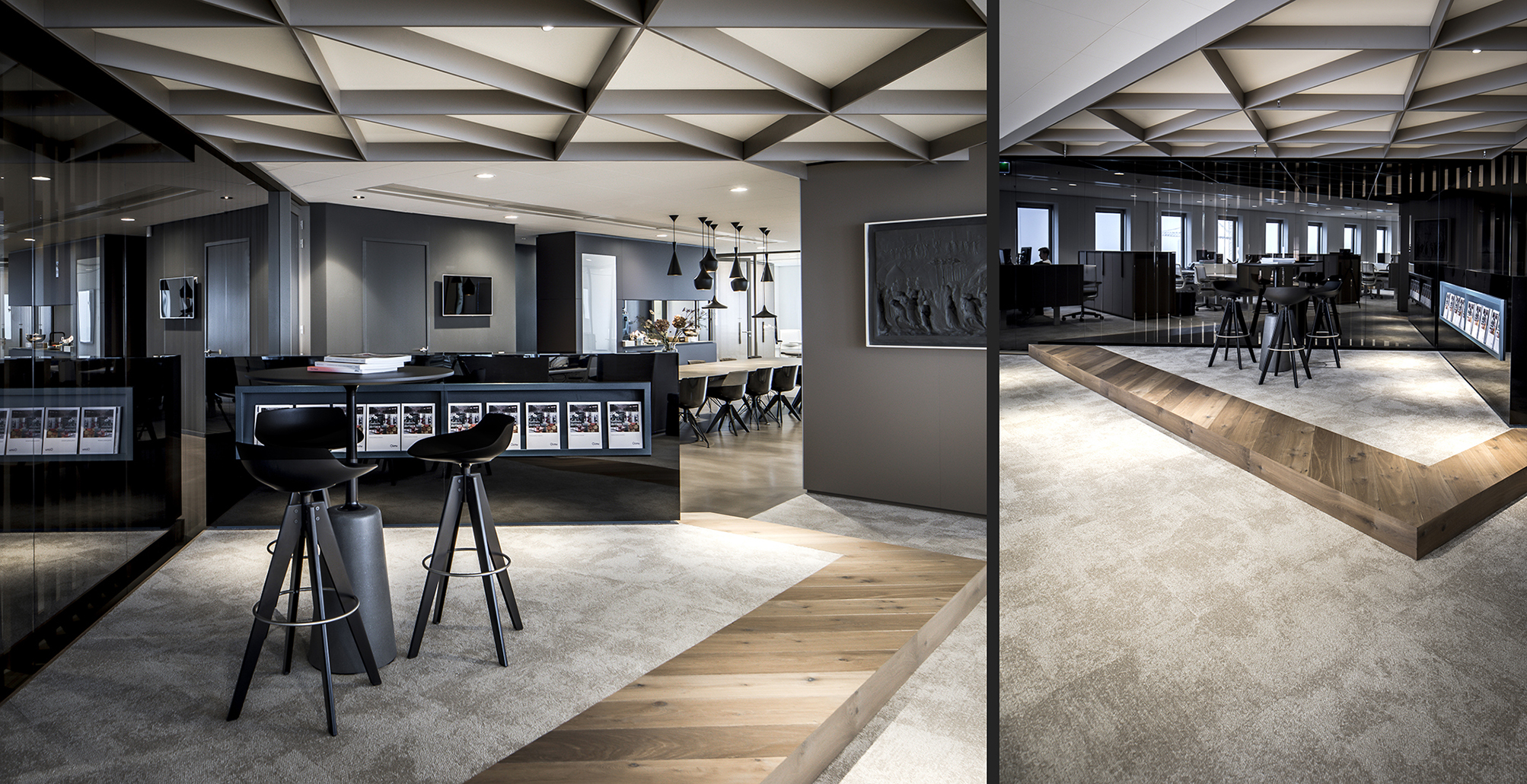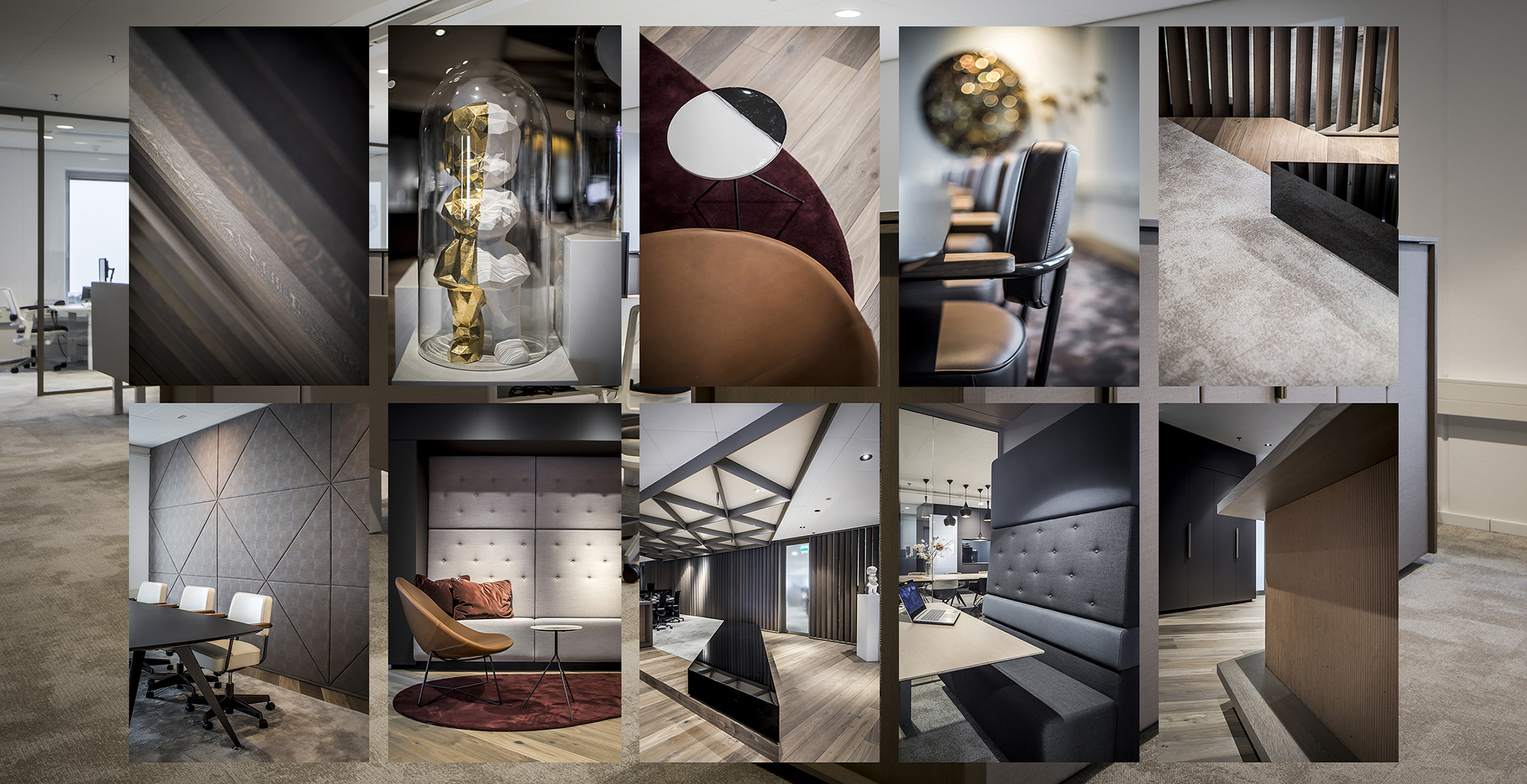 GIMV believes and invests in ambitious companies that develop tomorrow's solutions. As an investment company, they build market leaders. The visitors of GIMV and the subject of their meetings require a high level of privacy. At the same time GIMV is proud to show its office and people. Casper Schwarz Architects designed a one floor office in the WTC The Hague that mixes these contradictions in an almost invisible way.
The floor is divided in two areas by a central diagonal partition, which supplies visibility only to those areas where privacy is not at stake. Using dark mirrored glass and carefully positioned wooden lamellas, light and sight are directed in an natural way.
The reception is conventional but extraordinary in its appearance. The diagonal base of the central partition is used to shape the desk, the podium and the ceiling above it. Art works are an important part of GIMV's style, so pedestals are implemented in the design. The meeting rooms are corporate but cosy and warm, using upholstered wall panelling and fine selected furniture.
The working area is a blend of work desks, phone or meeting booths and a large central table. People work and meet how they like and to find a peaceful place to work or to have a chat with your colleague is both easy without disturbing each other. Employees from other GIMV international office easily blend in and we are informed that they prefer this office above their own back home.
GIMV has a successful track record of identifying entrepreneurial and innovative companies with above-average growth ambition. In all of these companies, they aim to create value by bringing in their operational and financial skills, as well as by offering their international network and expertise. They invest in companies that fit into one of their four investment platforms: Connected Consumer, Health & Care, Smart Industries and Sustainable Cities. Each of these platforms operates with a dedicated and experienced multidisciplinary team in their 4 home markets (Belgium, Netherlands, France and Germany).
Gimv is a European investment company with almost four decades' experience of investing in private companies. Listed on Euronext Brussels since 1997, Gimv manages around 1.6 billion EUR invested in about 50 portfolio companies.