: BDO Headquarters
: BDO Netherlands
| | |
| --- | --- |
| Papendorp Utrecht | 4500 m2 |
| Financial | 1 December 2016 |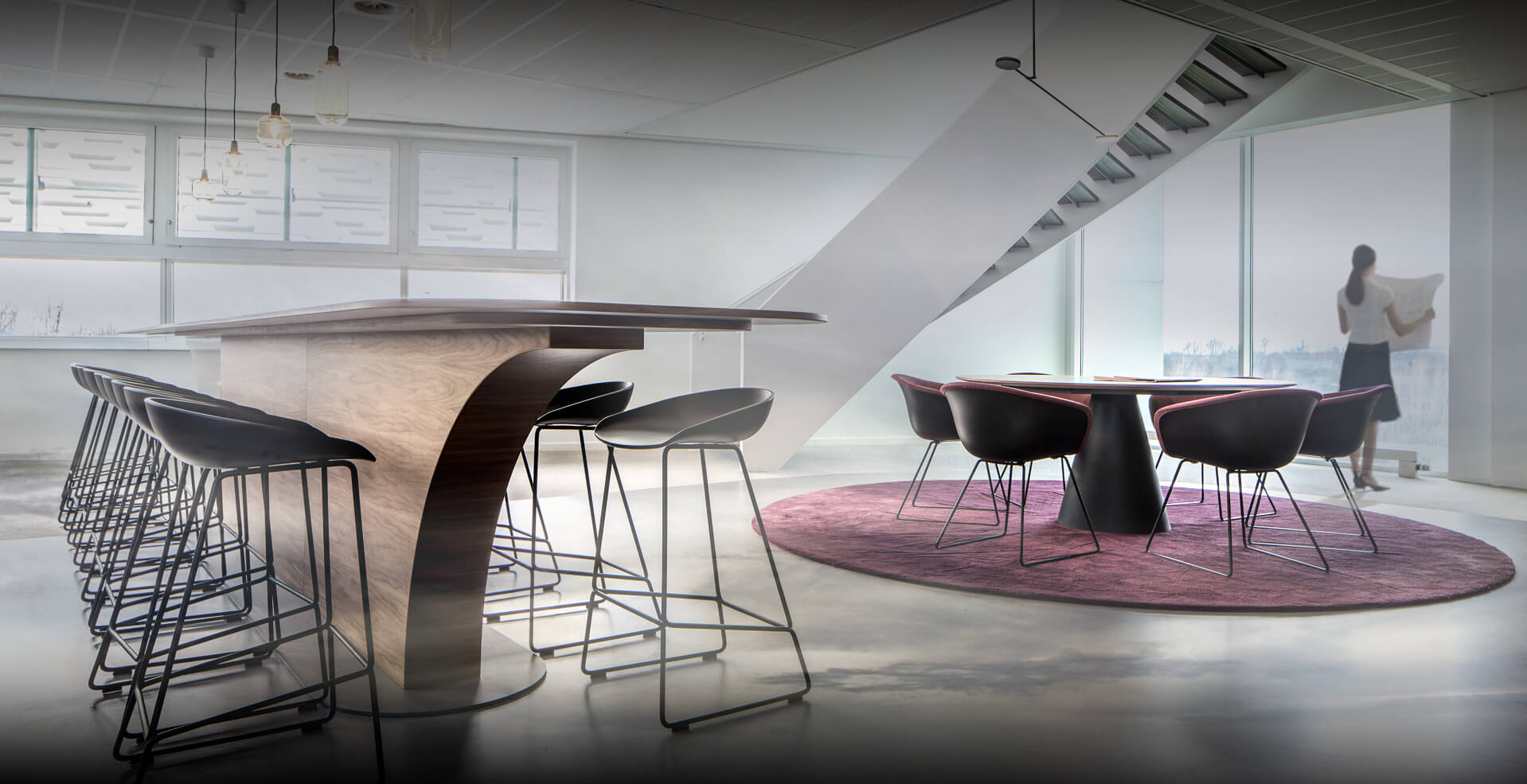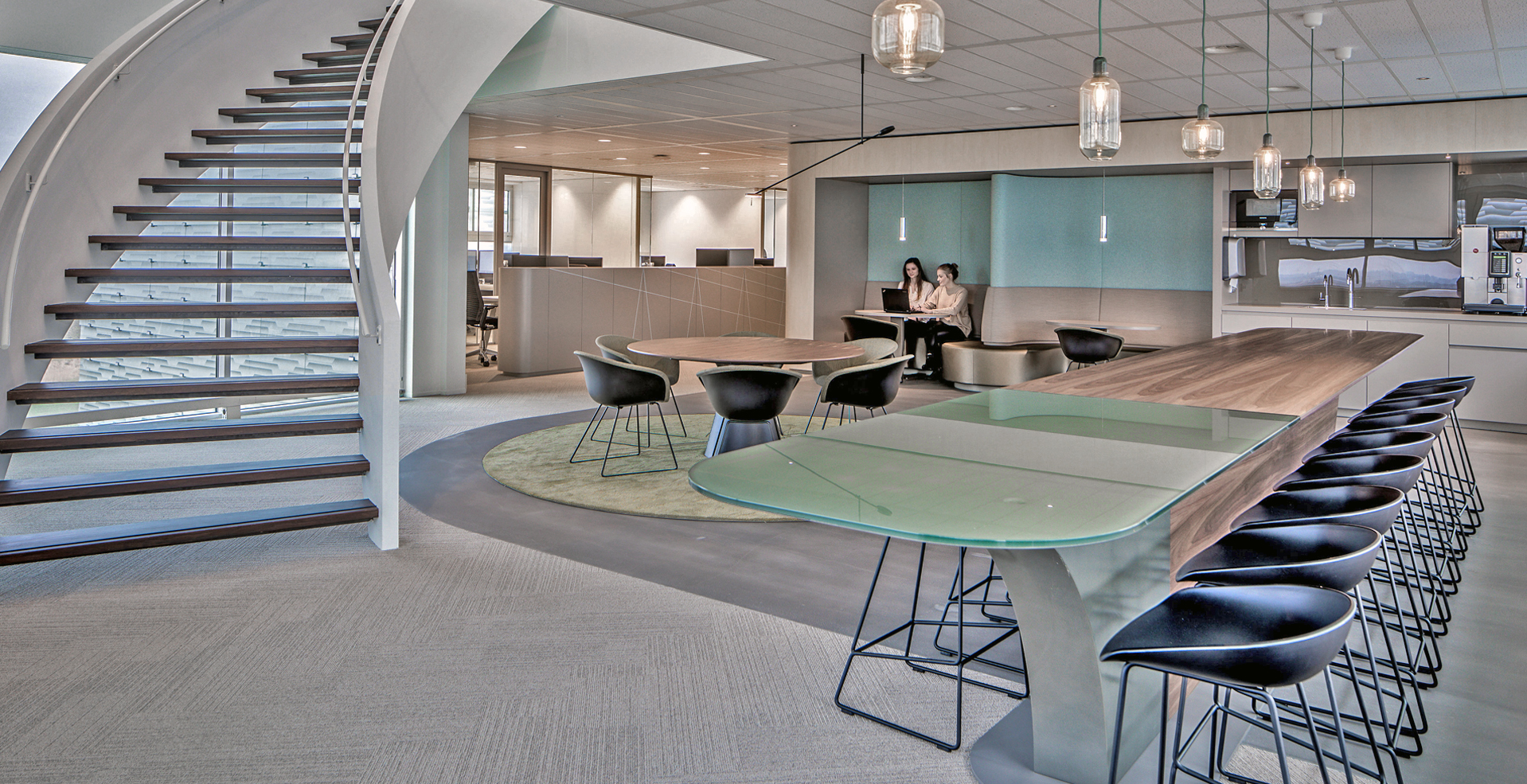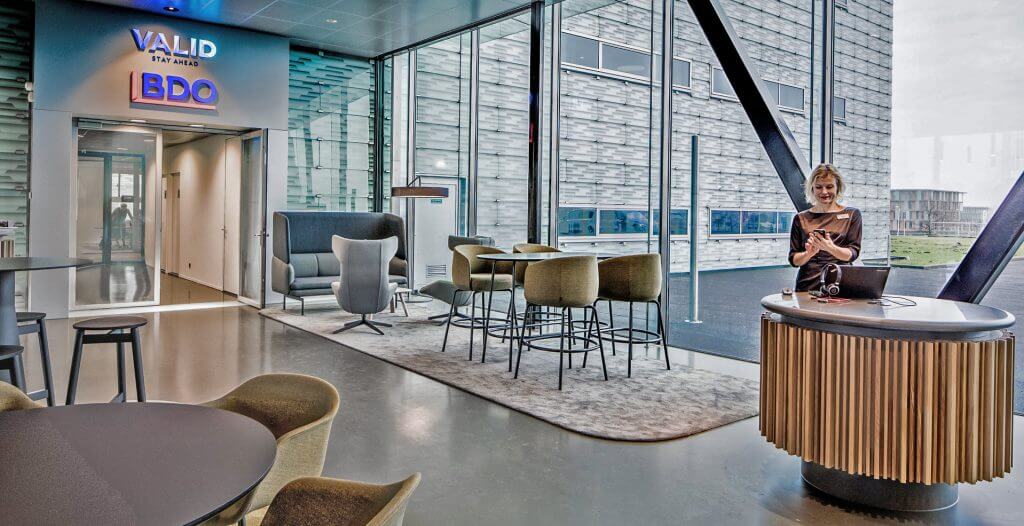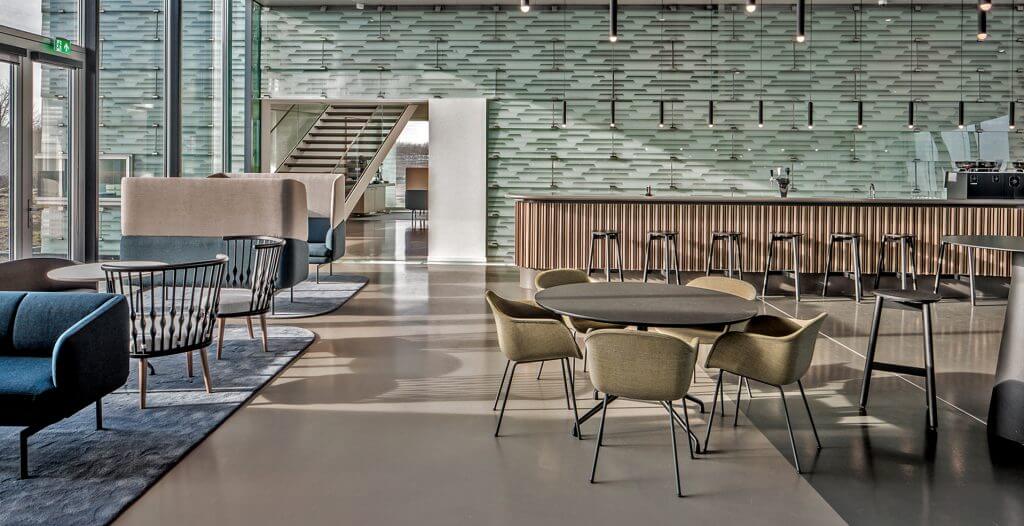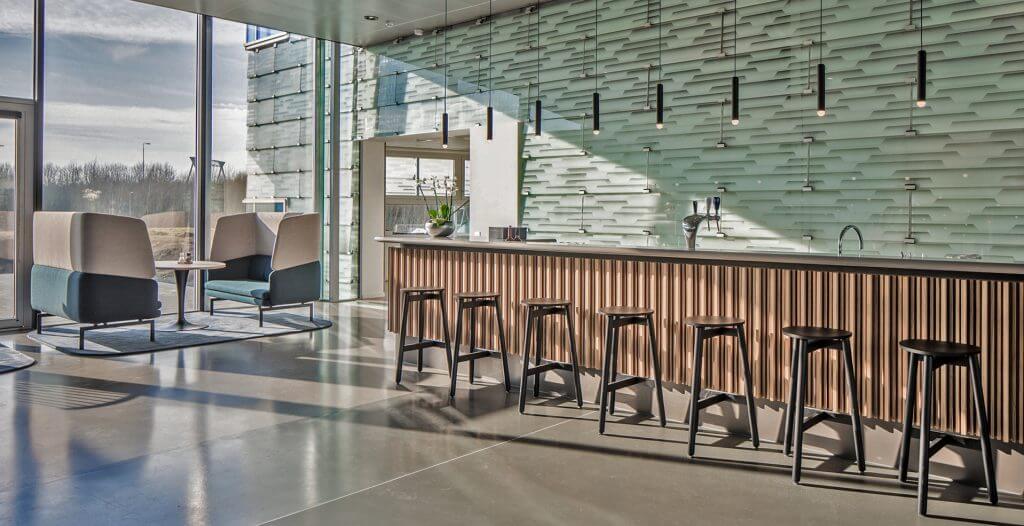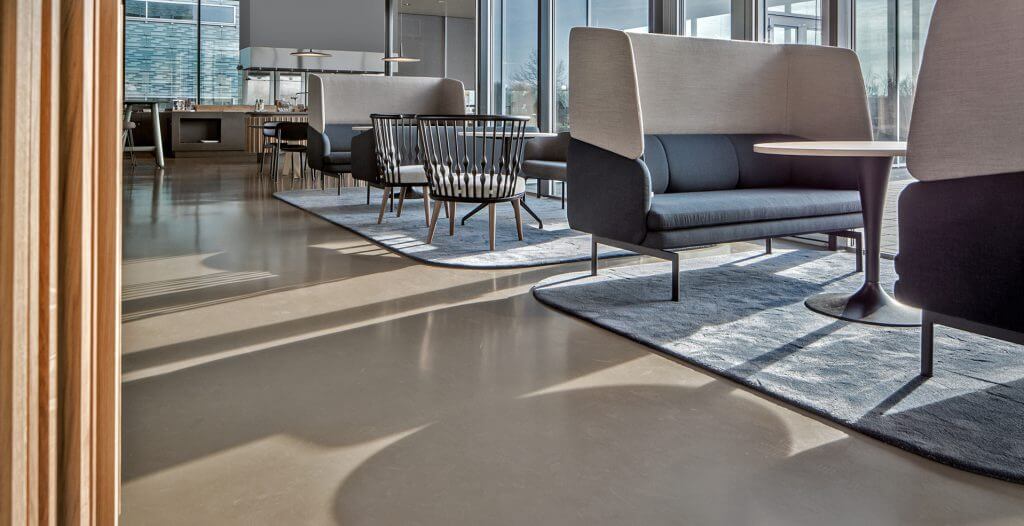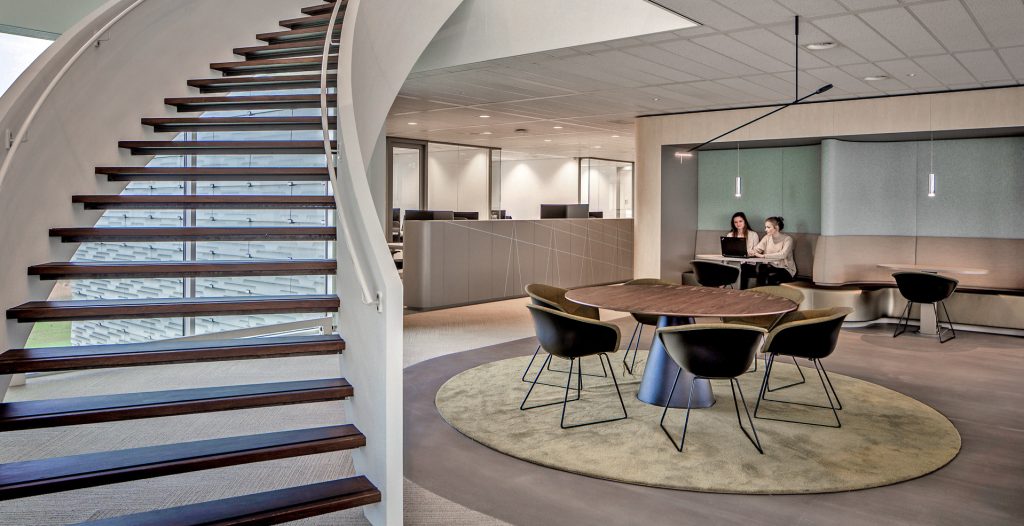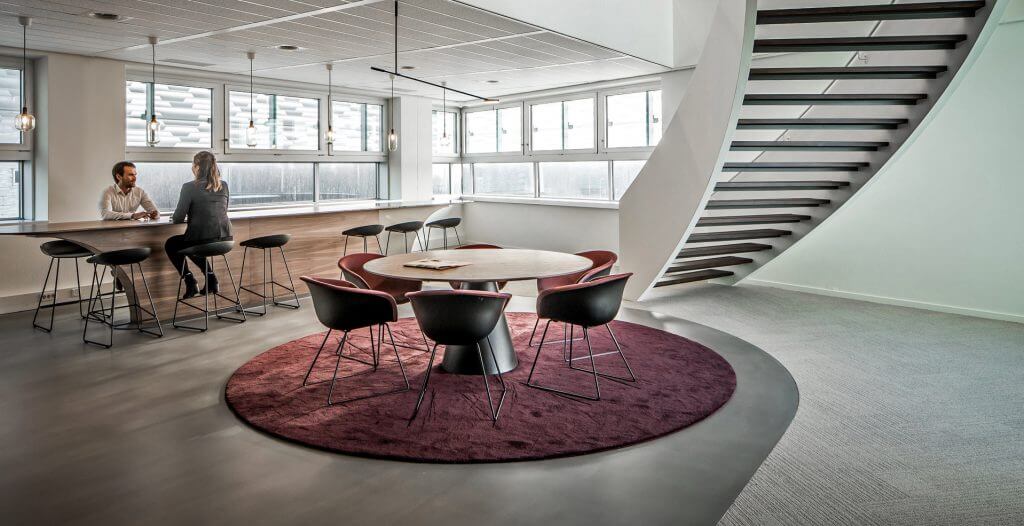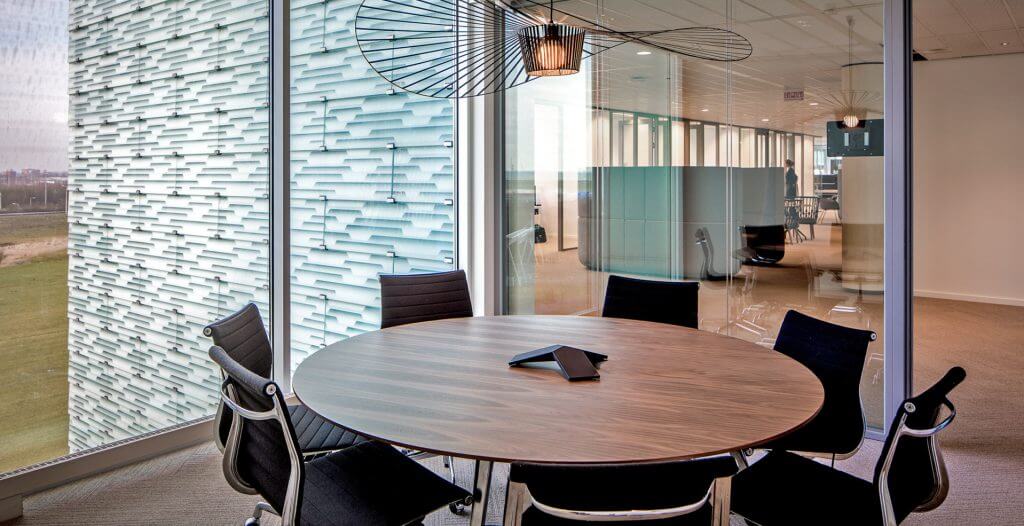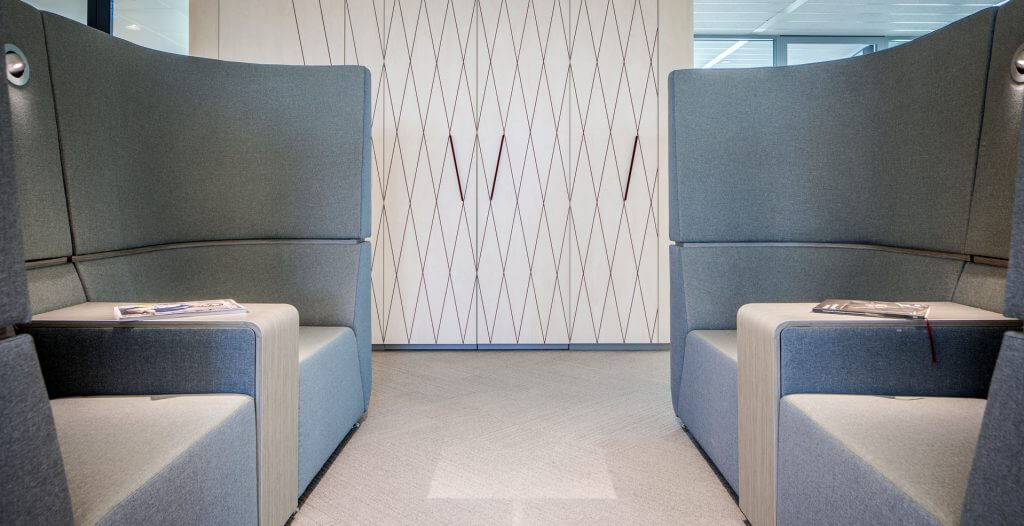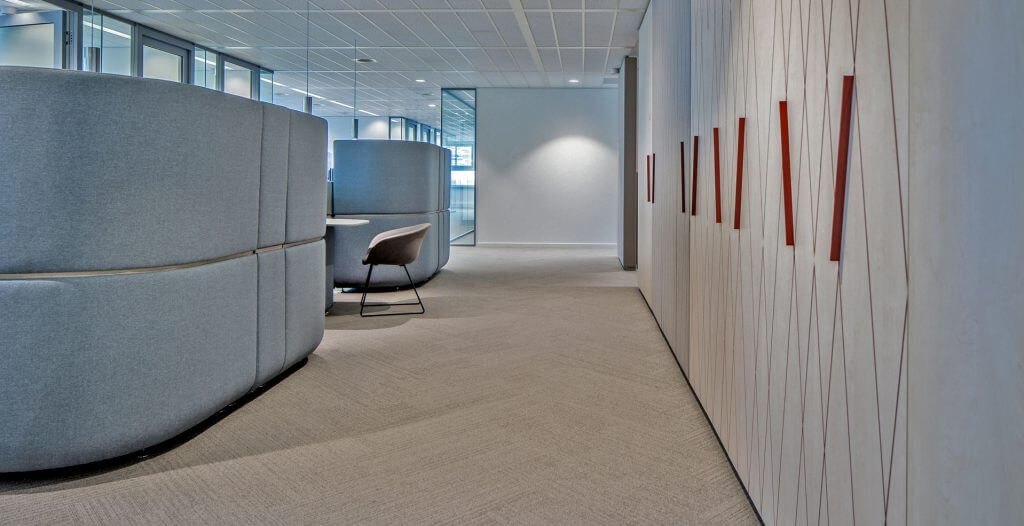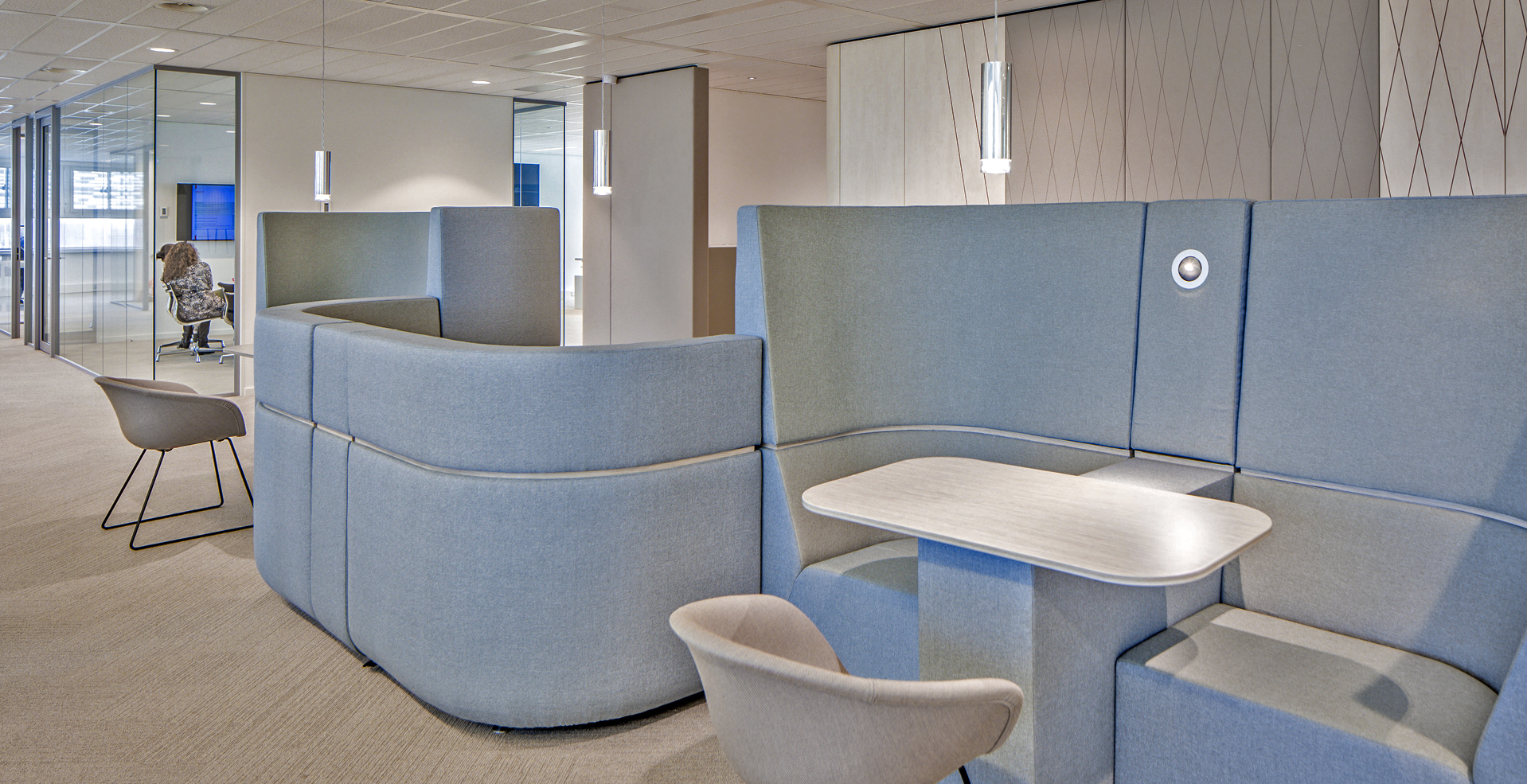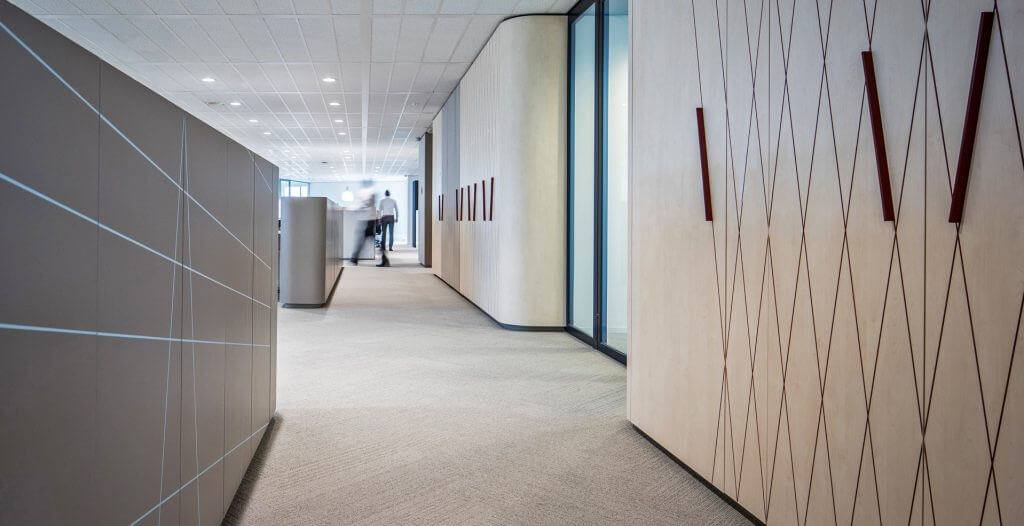 At the end of 2016, BDO moved into the western tower at the "Glass Duo" in Papendorp Utrecht. Casper Schwarz Architects has integrated new work flows with the activities of the BDO organization. In addition to the work floors, a training center and a new attached network café / lunchroom was created. The office floors are interconnected with newly made voids and curved stairs for more internal interaction and the work floors form a pleasant mix of open and closed spaces, tailored to the relevant core groups.
Th interior design is a light mix of herringbone carpet structures, light wooden partitions and cabinets with graphic engravings, rounded corners on desks, cabinets and benches. The floor is designed to have synergy and peacefulness mingle easily. A pleasant place to be. Well organized, thoughtfully detailed and subtly colored. All in balance and with respect for the need of quietness for the BDO people and their processes.
The café downstairs is a transparent box where anything goes. Lunches, coffee breaks, celebrations, presentations, events, meetings. Multifunctional and a warm human face to any client or visitor.
Interior Architect: Casper Schwarz, Lot Sturm and Plamen van Dijk
Photography: Peter Baas