Many companies are facing a strange dilemma: the need to (re)connect employees, while their office floors are virtually empty. Possibly, to rent a completely new office accommodation is a bridge too far or simply not possible due to the current rental contract. Then consider starting up a 'Company Café'! An inspiring café for your employees only. Not in a corner of an office tower, but downtown in the city. In the vibrant middle of life and synergy. In your Company Café, your employees catch up, enjoy good coffee and lunches, have meetings, share knowledge, and work for a few hours. They can invite their business relations and clients and enjoy working in a connected away again. 
Imagine: Rabobank opens a Financial Café, Philips a Technology Café, G-star Raw a Fashion Café. Colleagues meet there, chat, make new appointments, celebrate successes and birthdays, and present their newest ideas and strategies.  And perhaps it can be interesting to give access to students in the same line of work so professionals and new talent get in touch on the spot. A great way to connect people and knowledge. Possibly, the "Company Café" can be open to the public after 8 pm. Depending on the location, the permits, and the desirability of reaching out. As a mini-Habitoor, the Company Café can close the gaps and make a clear statement: Your company's human face! Go for it!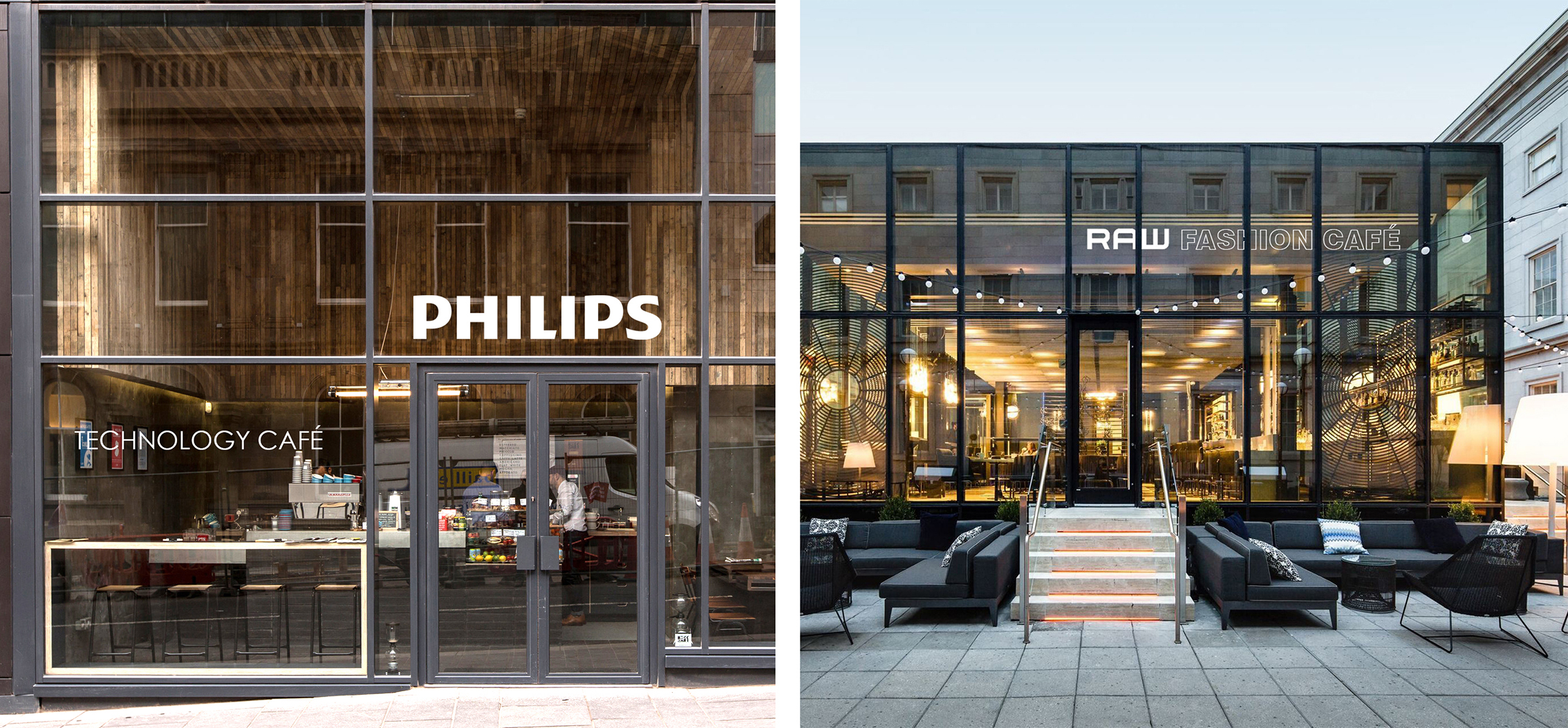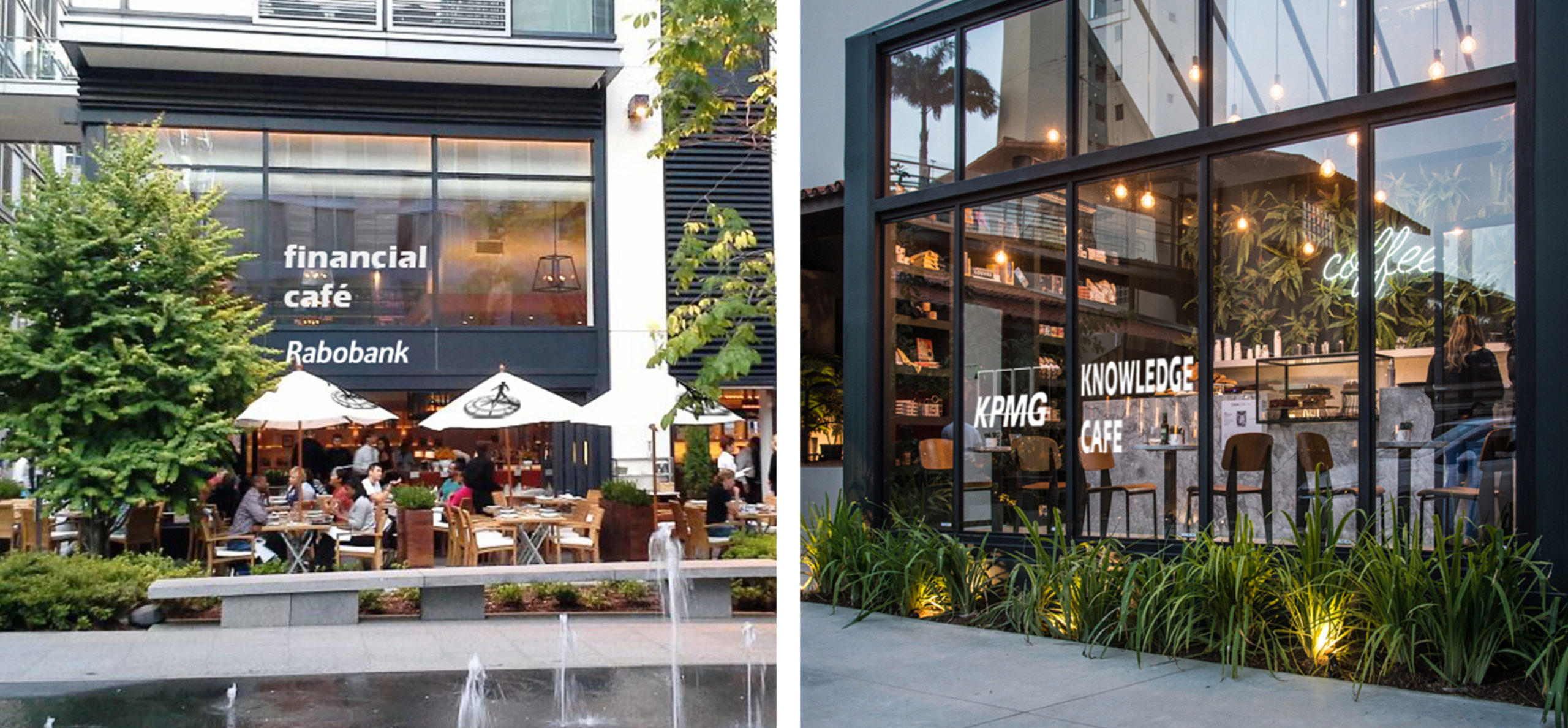 Examples: Philips Technology Café, G-star Raw Fashion Café, Rabobank Financial Café and the KPMG Knowlegde Café 
If you are running a company, start thinking differently about how to bind your employees and keep them mutually connected. The retail and catering businesses are also going through challenging times, so there are opportunities to move forward now. Team up with us and contact us via the form below for a free brainstorm session. The future of work starts now!